Shortly after announcing a roadmap to bring the benefits of local and authentic travel to everyone, Airbnb's VP of Engineering, Mike Curtis, hit the road to expand on what these updates mean for Airbnb's future, and the technology behind magical travel.
With stops in London, Paris and Berlin, Mike shared his thoughts with local influencers, technology leaders and Airbnb teams on how we develop technology so people can connect with new travel experiences, economic opportunities, and local communities.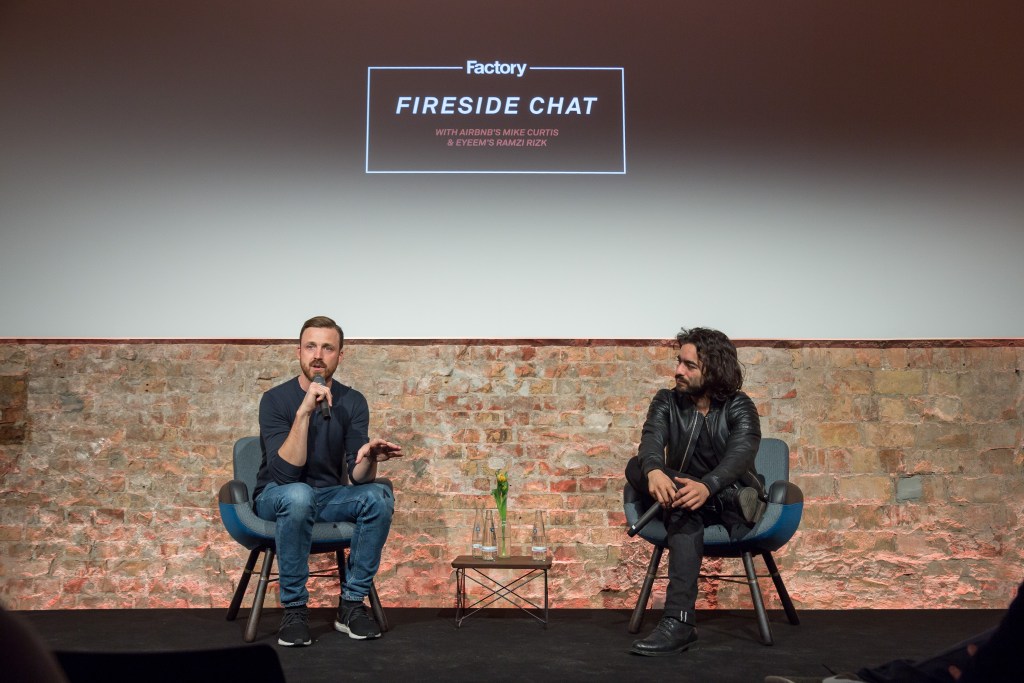 In various meetings, lunches with local startup leaders, fireside chats at tech incubators, and a keynote at one of Europe's largest data conferences, people seemed most interested in three areas:
How we're building technologies to push our mission forward and support guests, hosts, and local communities
How we're scaling machine learning and artificial intelligence (AI) across Airbnb to bring more personalization and ease to the end-to-end travel experience
How we organize ourselves internally with functionally-diverse teams incorporating data science, research, engineering, and product design so individuals can identify ways to positively impact our business and communities
Here's an overview of what we shared:
People, not robots – scaling artificial intelligence to empower, not replace
At a time when technology is displacing and replacing people in the workforce, Airbnb provides a way to empower people economically. By enabling new travel experiences, hosts are able to earn more and help sustain their local communities.
Technology is at the core of this. You may not realize, but every reservation made on Airbnb interacts with machine learning or AI technology we've developed. We use AI across Airbnb to reduce the friction that is inherent to our platform – for everything from improving search, to preventing fraud, to helping hosts optimize pricing. We first began building machine learning models in 2013 to strengthen our search and discovery capabilities. On the guest side, for example, this includes matching people with the most relevant listings, Experiences, and services around the world. When guests visit Airbnb, it's no longer about just finding a home or experience, but about finding the perfect one for them.
For hosts, we've developed new ways to improve Smart Pricing to help to predict the probability that a listing will be booked at a given price at a given calendar date. This helps both drive our search engine as well as hosts price their listing based on what they want to optimize for (e.g., occupancy rate vs. price per stay).
We also have some big ideas about how we can build machine learning algorithms and AI in the future. For example, we're exploring:
Building a deeper understanding of images – to provide better matching to our guests (i.e., if the host uploads an image that is upside-down, we can detect and fix it automatically). How can we use images and text to surface up listings where, for example, the host did not mention that there is a crib, but their photo shows a photo of a crib in one of the rooms?
Improving reviews using natural language processing (NLP)  since we see reviews that are often more about the city guests have visited than the listing. With NLP, we can surface reviews that are most relevant to the listing itself to provide the best experience for future guests.
Supporting more advanced search using NLP: Currently, guests can only search for cities, but what if guests can open-text search for "a beach house in Hawaii for families," and we provide results that are based on both images and text?
Organizing around functionally-diverse teams
At Airbnb, we're applying more science and technology to improving travel than any company in history. Our engineers are solving complex challenges because our product is both digital, and also exists in the physical world. As a company, we serve many audiences, so internally we need to work in a way that allows us to be flexible, creative, and responsive.  To do this, we have created a tech and engineering culture that empowers teams and individuals to own and maximize their own business impact.
Our culture centers around a few key tenets – autonomy, data, experimentation and diversity:
Autonomy: From their first day on the job, engineers have a voice in what teams they join and what projects they work on. Mobility across teams is a part of our culture because we believe that engineers are most productive when they work on problems that challenge and inspire them the most.

Data: The importance of data as a philosophy was baked into the DNA of Airbnb from the beginning. Our seventh hire was actually a data scientist and we invested in building a modern data architecture and infrastructure early on. We currently have around 100 people in our data scientist organization, with 50-60 software engineers specializing in data. We view our data as the voice of our consumer at scale.

Experimentation: We rely heavily on experimentation and have a strong "test and learn" culture. In 2017, we ran more than 2,500 A/B tests on our platform alone. Almost every product change we make is based on experiments. We run these tests to ensure we are rolling out features safely and to determine a team's impact on the entire organization.

Diversity: We believe that to truly have a platform that is inclusive and free of biases, that we have to build our teams in the same way. Throughout the engineering organization – and company – we rely on mission-driven teams that bring together a diversity of skills, disciples and experiences, and proactively work to elevate new voices and ideas.
To learn more about the technology behind Airbnb, watch Mike's fireside chat at Factory Berlin: