Staying Connected in Style: 10 Virtual Backdrops from HotelTonight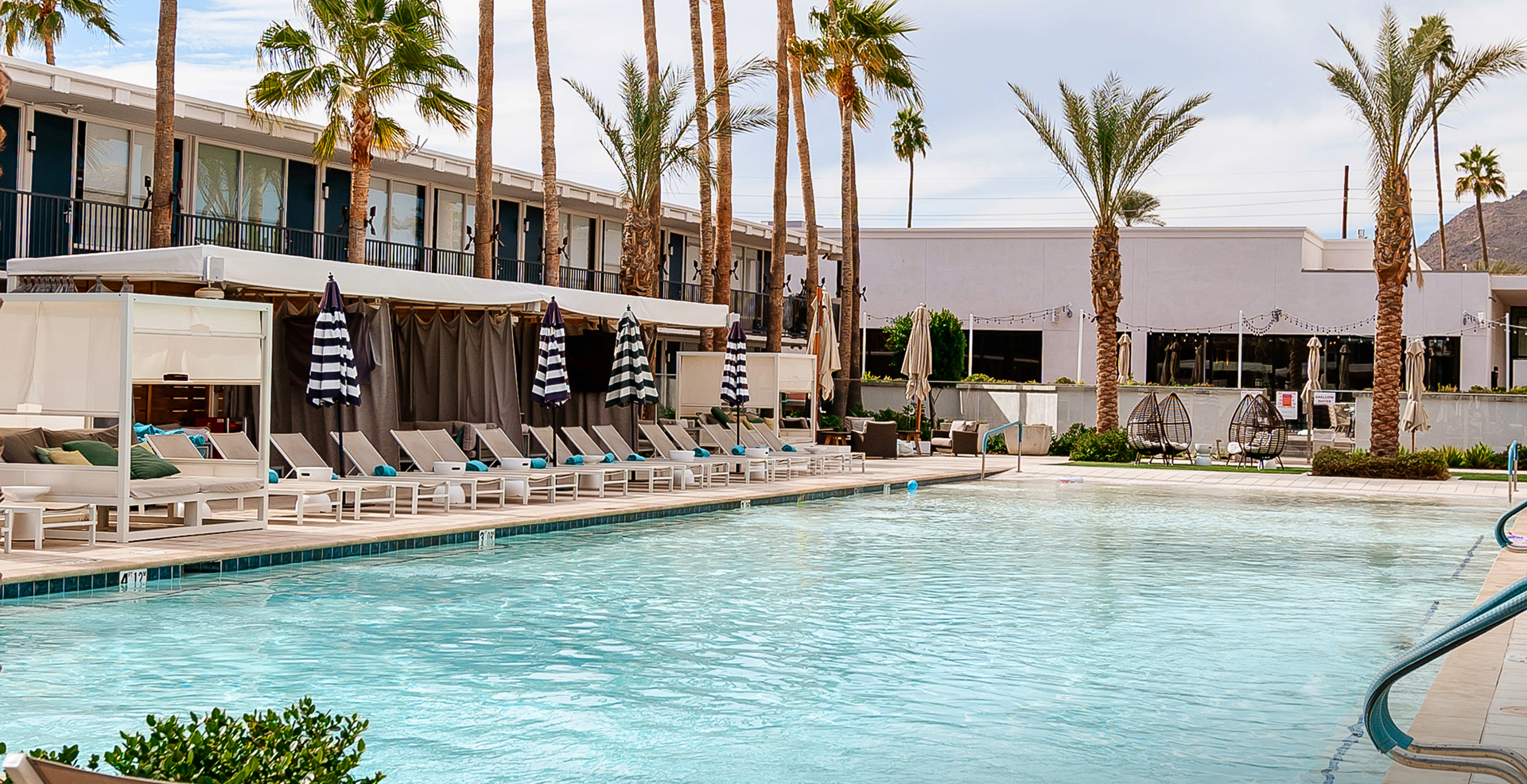 From Friday date nights to impromptu weekend trips and countless rooftop happy hours in between, we're all reminiscing about travel memories made at hotels these days.
We've seen your posts on social media, looking forward to the time you can travel again, and we want you to know that we're right there with you.
To help, the team at HotelTonight has put together a selection of images featuring scenes at our hotel partners that will liven up your next virtual get-together and bring a bit of the hotel experience home.
With the click of a button, you can once again meet your friends for drinks at that cool lobby bar, toast to the weekend by a rooftop pool or set up a date night in a chic hotel restaurant.
To relive your favorite hotel moments, scroll through the photos below or click this link to download our collection of images for your next virtual night "out."
It can be golden hour at any hour with this rooftop pool overlooking Los Angeles.
Is it just us, or are those light pink cushions just begging to be paired with a glass of rosé?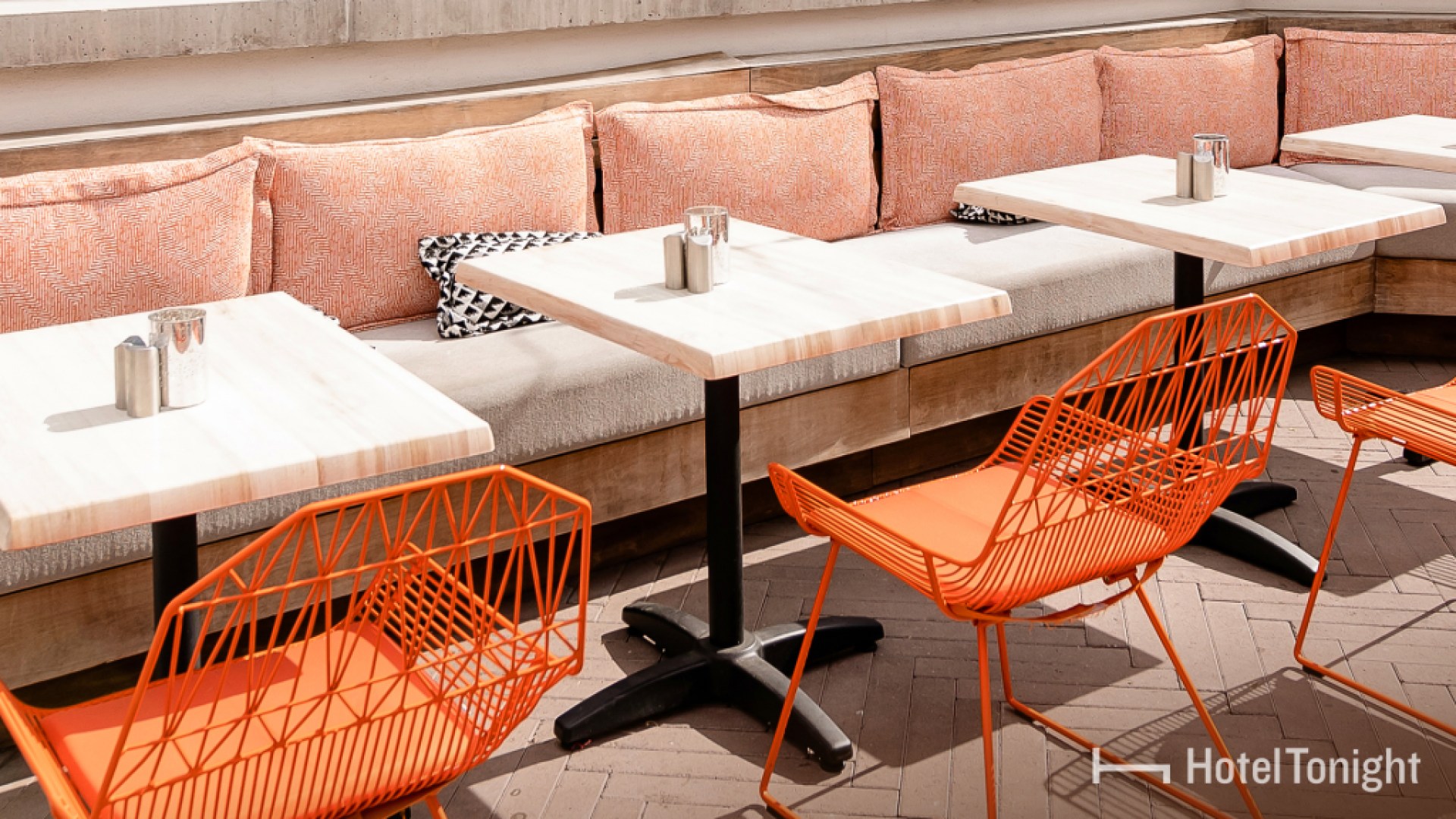 Mix up a cocktail or mocktail and grab a seat by this stylish restaurant bar, complete with inviting wood finishes and bold pops of teal and gold. We know you're on the couch, but to your friends, it looks like you've snagged the hottest table in town.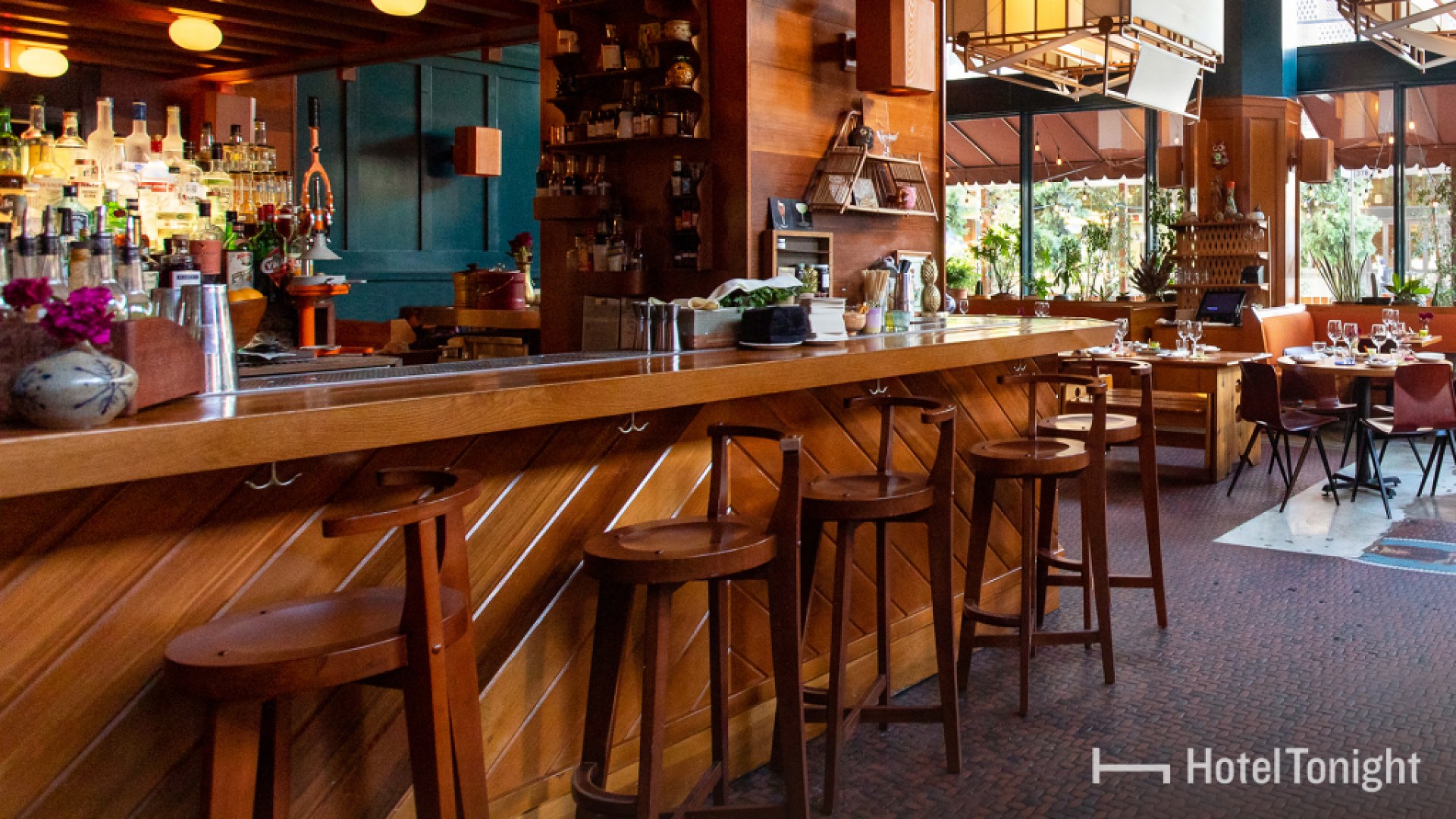 Slather on the SPF and pretend you're unwinding poolside at this dessert oasis in Old Town Scottsdale. Imagine cooling off with a quick dip—no floaties required.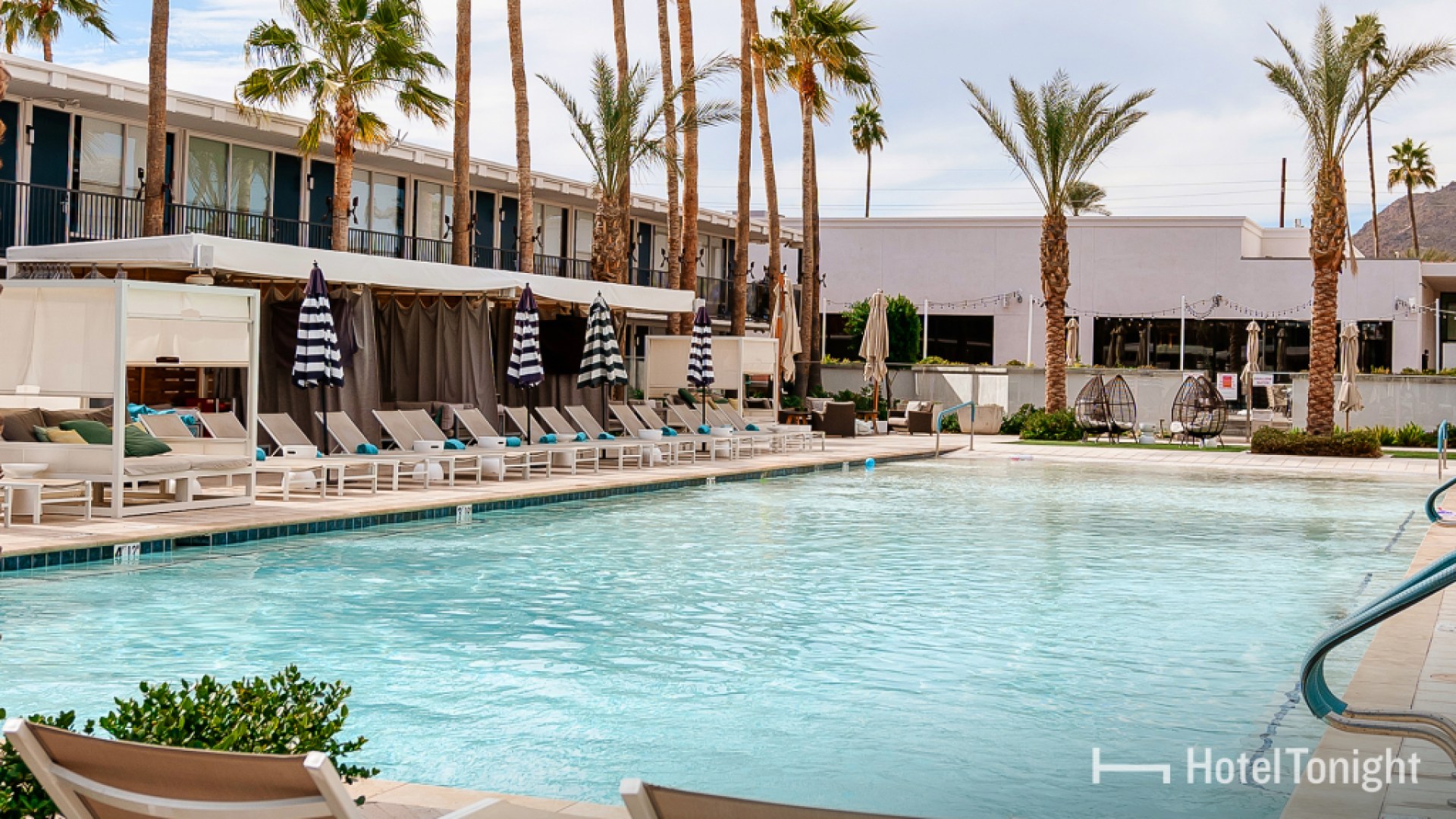 Sometimes you want to 'see and be seen' and there's never a better spot than a swanky hotel lobby. Change out of those sweats and pull up this backdrop for a luxe night in (and if you want to keep the sweats on, we won't tell).
Happy hour heats up with a seat in front of this sleek, modern fireplace. The perfect backdrop for a cozy virtual get-together, we can almost hear those flames crackling and ice cubes clinking now.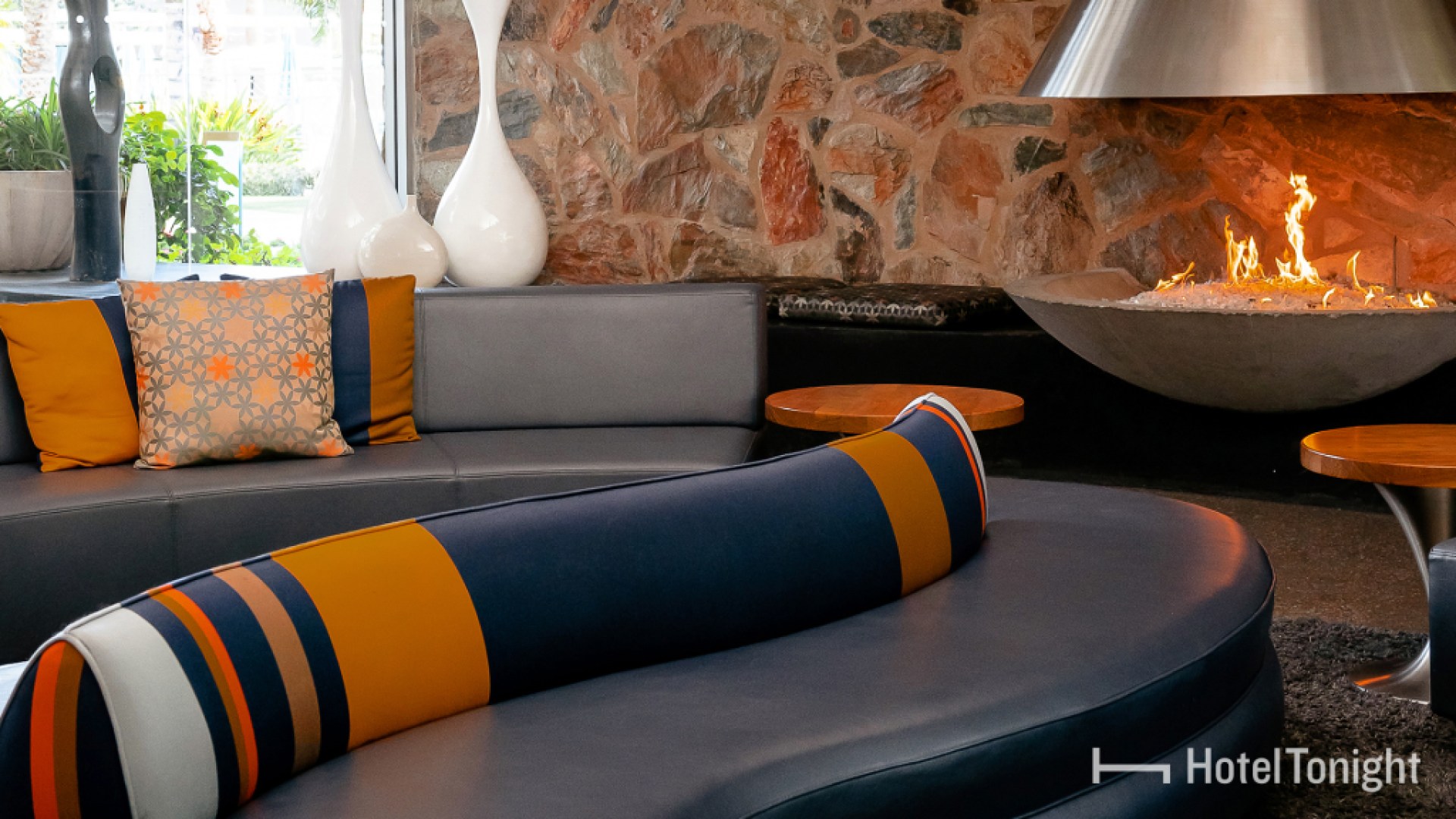 Virtual date night? This little table tucked inside a mid-century modern lobby bar is the perfect backdrop for a good drink and even better conversation.
Yes, you're still on the couch. But now it looks like you're on this plush, green sectional with playful throw pillows, not the sofa you've been working from all week.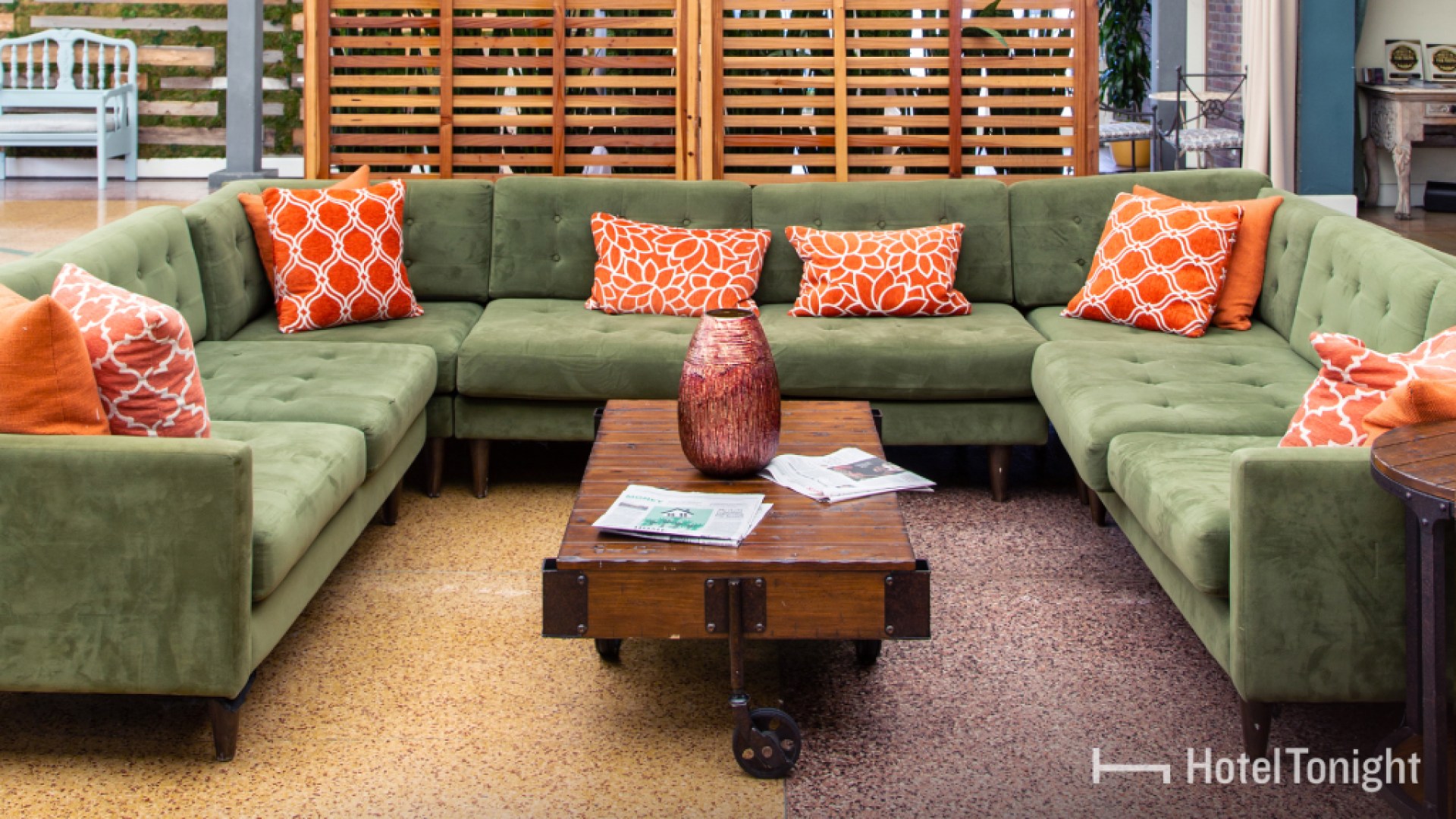 Bright sunshine, stylish seating and an oversized fire pit? Sometimes it really is easy being green.
Expecting a crowd? Gather together at this communal dining table ideal for Taco Tuesday or Margarita Monday.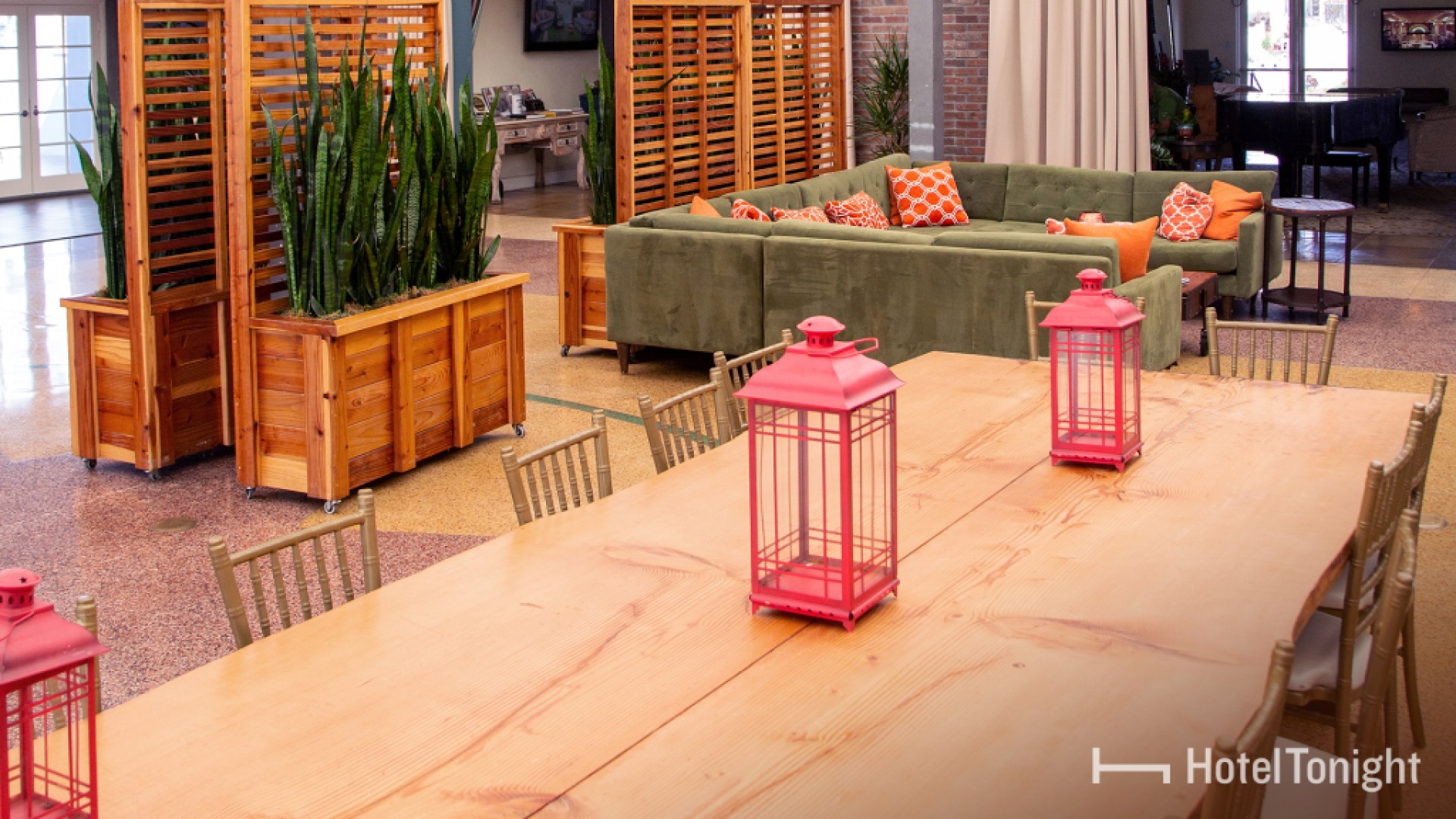 Part of the Airbnb family, HotelTonight is a last-minute hotel booking platform that connects guests with some of the world's top boutique and independent hotels.
The photographs provided above are the property of, or under exclusive license to, HotelTonight. It is permitted to use the photographs as virtual backgrounds or for fair use purposes. Unauthorized commercial use beyond this intended purpose is strictly prohibited.