Superhost Relief Fund Provided Grants to 8,700 Homes and Experience Hosts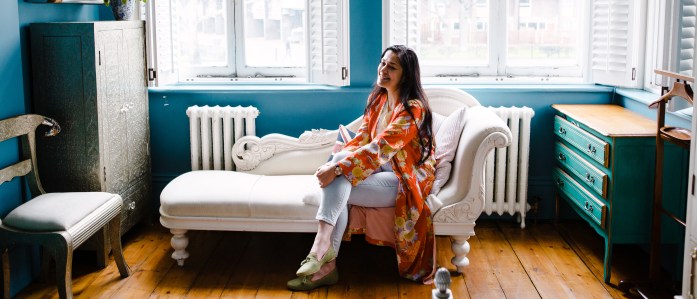 On March 30, we announced the Superhost Relief Fund to provide grants to tenured hosts who were facing financial challenges because of travel disruption and other impacts of the global COVID-19 crisis. Today, as we are close to the conclusion of the program, we are providing an update to let our community know that we have awarded $16.8 million* in grants to over 8,700 Homes and Experience hosts around the world –67 percent are outside the United States. The grants don't need to be paid back.
The fund has a total of $17 million and was designed to support Superhosts who rent out their own home and need help paying their bills, rent or mortgage and long-tenured Experience hosts trying to make ends meet. Grants ranged from $1,000 to $5,000 and were prioritized according to several factors, including tenure as a Superhost, and how severely their Airbnb earnings had been impacted in comparison to the same period last year.
Airbnb employees started this fund in March with $1 million in donations out of their own pockets and the intention to provide direct assistance to hosts; Airbnb founders Joe, Nate and Brian personally contributed $9 million. $7 million from investors was also added to the fund. Please find more details at airbnb.com/superhostrelief.
In the last months, we sent over 18,700 invitations and reviewed 10,400 applications. We were moved by the stories our community relayed and asked for permission to share some of them with you.
"COVID-19 has impacted our financial situation greatly. Since we were laid off, there's not enough money to support ourselves. We gave birth to a newborn baby in the middle of this crisis. Receiving this grant has helped us pay off bills and support our baby."

Hillary, Superhost on Airbnb, Mexico
"Since 2014, Airbnb has provided an invaluable supplemental income. As a social worker working with HIV/AIDS programs in Uganda, my salary is not sufficient to cover my day-to-day bills and educate my son. More recently, my son's father was diagnosed with cancer and sadly passed away in September 2019. Airbnb earnings helped pay for his medical treatment and now contribute to caring for his mother. Meeting new people and making lifelong friends through Airbnb has been a ray of sunshine. Receiving this grant is the silver lining in these very challenging times."

Jacqueline, Superhost on Airbnb, Uganda
"Tourism and travel into Kenya has pretty much stopped and the agency I work for as a freelance copywriter closed. My husband works for a chicken farming business, which has been hit by the virus and got a 40% pay cut. Our Airbnb listing is our family home. We built it back in 2013 to welcome guests as an extension of our family when they stay. People seem to like living alongside us as part of the extended clan, and we have so enjoyed having them. Apart from the financial hardship, we have genuinely missed the interaction with guests."

Jane, Superhost on Airbnb, Nairobi
"Everything in Durango that is the reason people go there has been shut down or cancelled: the train, Trimble hot springs, river excursions, ski area, conventions, graduations. We are generally at full capacity during these times. Prior to Airbnb, my elderly mother, who helps me host, said she felt invisible and lonely. We miss meeting people and sharing stories. We also had to let go of employees who are like family. I deferred the mortgage but if this goes on too long I'm at risk of losing the house."

Kate, Superhost on Airbnb, USA
"Thank you for the invitation. I am retired and my wife is unemployed. During COVID-19, I underwent cancer surgery which has given me substantial unexpected expenses. Hosting on Airbnb allowed us to pay for our mortgage and expenses but COVID has now impacted our reservations. Receiving a grant will help us survive this difficult period in time."

Orlando & Irena, Superhosts on Airbnb, Italy
"Receiving this grant will help me and my family with daily expenses, since my job has been impacted. This support will help me ease my financial worries and focus on finding a new job. We have relied on earnings from hosting on Airbnb to help pay back the loan we used to purchase and repair our flat, located in an old apartment building in the heart of Hanoi city with long balconies and surrounded by trees."

Vu, Superhost on Airbnb, Vietnam
*The residual portion of the Superhost relief Fund is reserved for Experience hosts who may receive grants up to September 2020.
Read More About: airbnb.com/superhostrelief