Billionth guest gets year of stays around the world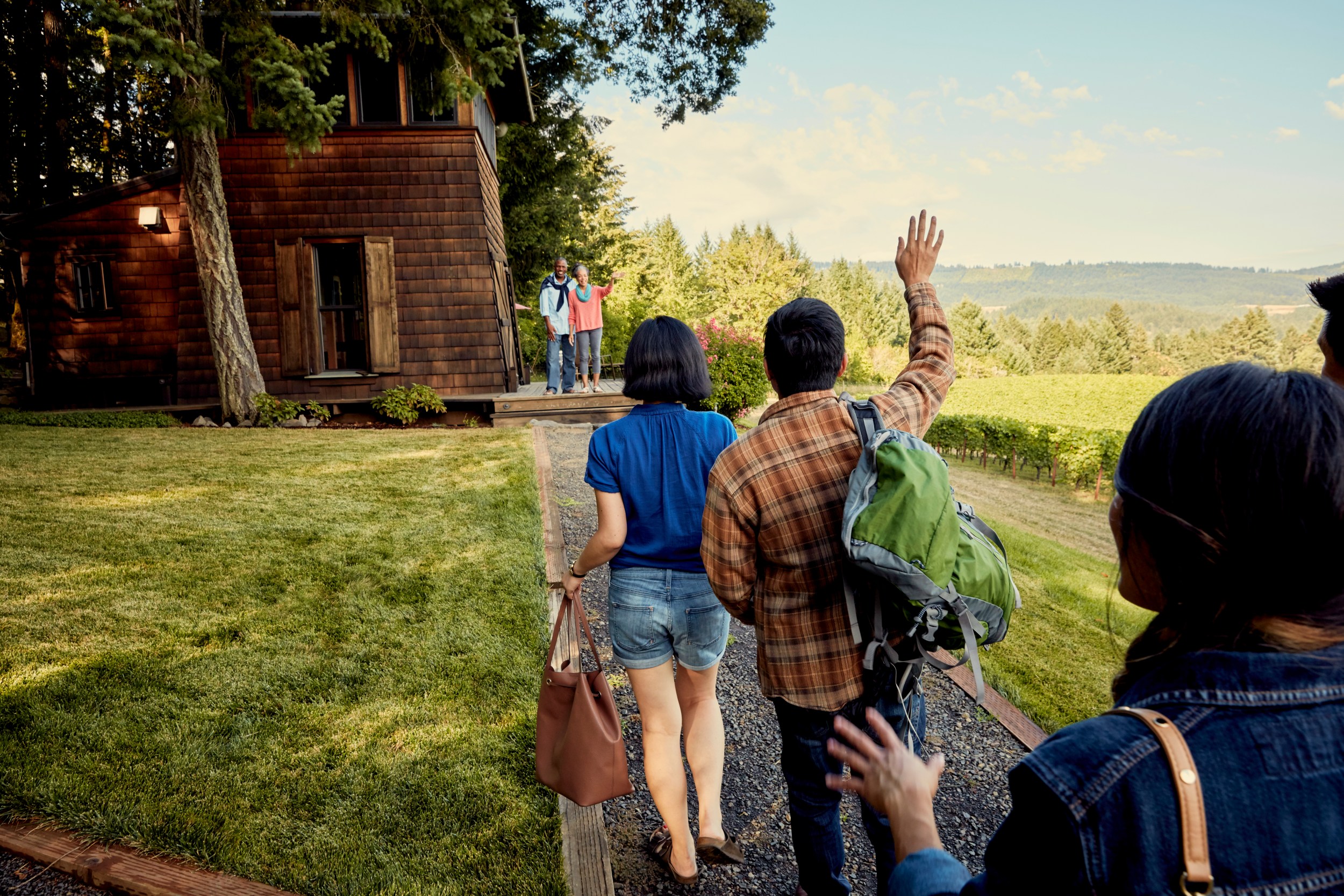 Just in time for World Tourism Day 2021, Airbnb marks 1 billion guest arrivals on the platform.
To commemorate the milestone, Airbnb offers the billionth guest a year of stays around the world.
In October of 2007, founders Joe Gebbia and Brian Chesky decided to rent out their San Francisco apartment during a design conference that had depleted most of the city's hotel inventory. From this spontaneous decision, Airbnb was born.
Now, almost exactly 14 years later and just in time for World Tourism Day, Airbnb has reached a major milestone: The platform has officially hit 1 billion guest arrivals at Host listings. In celebration of this, Co-founder and CEO Brian Chesky today surprised the billionth guest arrival, Eva from Tübingen, Germany, with $50,000 in Airbnb credits to travel around the world on Airbnb for the next year*.
"I am thankful for the Airbnb community as it provides me with the opportunity to feel welcomed all over the world," said billionth guest, Eva, who notes to future guests, "be happy and keep on exploring!"
What was once seen as an alternative way to travel is now truly mainstream and has redefined the travel industry over the past decade. From Brian and Joe as the original Hosts, Airbnb has now grown to more than 4 million Hosts in over 220 countries and regions around the world who have received more than 500 million guest reviews. Airbnb has created new income streams for people with the average Host earning $9,600 a year**. More than half (55%) of Airbnb Hosts are women, who have collectively earned a staggering $70 billion since Airbnb started***.
The pandemic has ushered in a fundamental shift in travel. The travel recovery is becoming a travel revolution underpinned by new technologies like Zoom that are blurring the lines between living, working and traveling. As we look to the next billion guest arrivals on Airbnb, many will be enabled by this newfound flexibility that many people are experiencing with new trends emerging around extended weekends, the blurring of leisure and business trips, and even longer-term living on Airbnb.
Congratulations to Eva on being the billionth guest arrival! We look forward to connecting 1 billion more guests with Hosts around the world to foster the sense of discovery, connection and belonging that only travel can bring.
*Airbnb will provide the billionth guest arrival with $50,000 USD in Airbnb coupon credit to use toward stays on Airbnb for the year of 2022. Flights, transportation and travel incidentals will not be covered as part of this celebration. Subject to coupon credit terms and conditions.
**According to a survey of global Airbnb Homes from May 2021, $9,600 is the average host earning.
***According to a survey of global Airbnb Homes Hosts who hosted a trip during 2020, from February 1, 2021 to March 3, 2021.