Telling a story – Airbnb's Faces of Tourism exhibit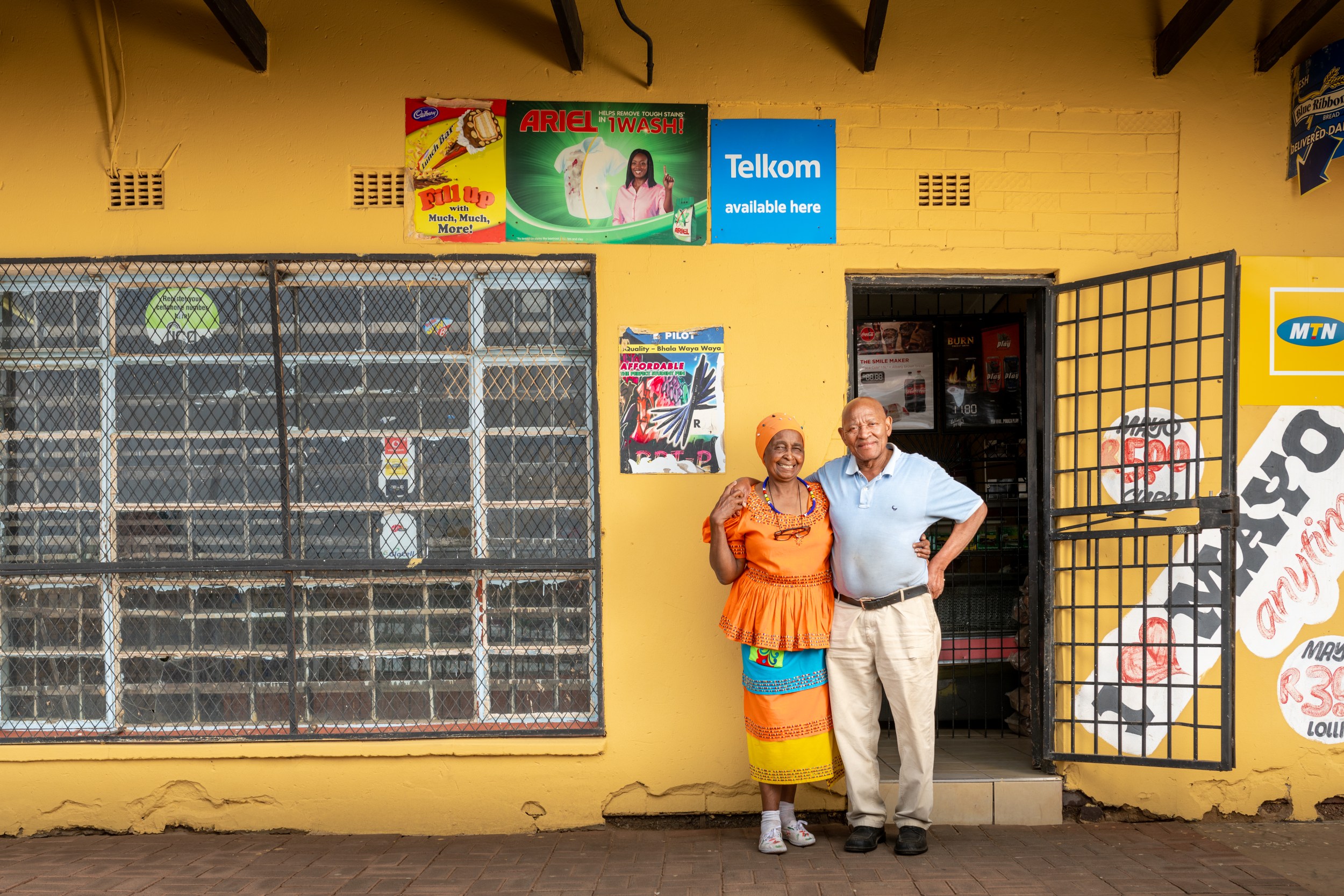 Telling a story through tourism
"I have become part of this family of Airbnb. We've tried them all, we have been through all the tests as far as businesses are concerned – we've cried, we've laughed – but now I can assure you that this is exactly what was meant for us."
Lindiwe Dlamini, known to most as Mama Lindi, was speaking at the opening of Faces of Tourism on October 30, an immersive exhibition shining a spotlight on South African hosts using the Airbnb platform to participate in the tourism economy.
Mama Lindi was born and raised in Soweto, outside Johannesburg – and with her husband, brought up her children there – supporting them through school with the family business, a local shop. As competition grew, business dwindled; Lindiwe and her husband had to think again.
"We had to be smart and come up with another idea because we felt wasting time and crying about things we cannot change, it's wasting our energy. We thought of tourism. We've got something very special when it comes to tourism: we've got experience. We've been there, done that, seen them all – and the best way of telling your story is through tourism."
Diverse narratives
Mama Lindi's story was one of 12 diverse narratives collected by the Airbnb Africa team and award-winning photographer Thom Pierce, who travelled across South Africa to capture images of tourism entrepreneurs based in locations such as Soweto, a township of Johannesburg; Kayamandi, a suburb of Stellenbosch in the Western Cape; and Khayelitsha, a township, also in the Western Cape. Pierce also met hosts in more far-flung areas such as Kassiesbaai, an off-the-beaten path fishing village in the Cape Agulhas region.
All the hosts featured in the exhibition have participated in the Airbnb Africa Academy, a programme that was developed to support a new generation of tourism entrepreneurs across the continent. By partnering with community-based and grassroots organisations, the Academy provides tools and resources to support mainly women and youth to share their homes or host unique experiences on Airbnb's platform.
The exhibition was held in the historical Constitution Hill Human Rights Precinct, in the Women's Jail, where political prisoners such as Albertina Sisulu and Winnie Madikizela-Mandela were once incarcerated. Arrows drawn on the floor guided visitors through the two rooms of the exhibit, allowing them to 'meet' each host through the images, as well as recordings of interviews with the entrepreneurs.
Dawn Robertson, the Chief Executive of The Constitution Hill Human Rights Precinct commented:
"One of the things that has been identified to turn things around in our country is tourism, and I really must congratulate Airbnb for the work they are doing in this space. They are doing incredible work."
The South African Government has set an ambitious goal to reach 21 million tourist arrivals by 2030*.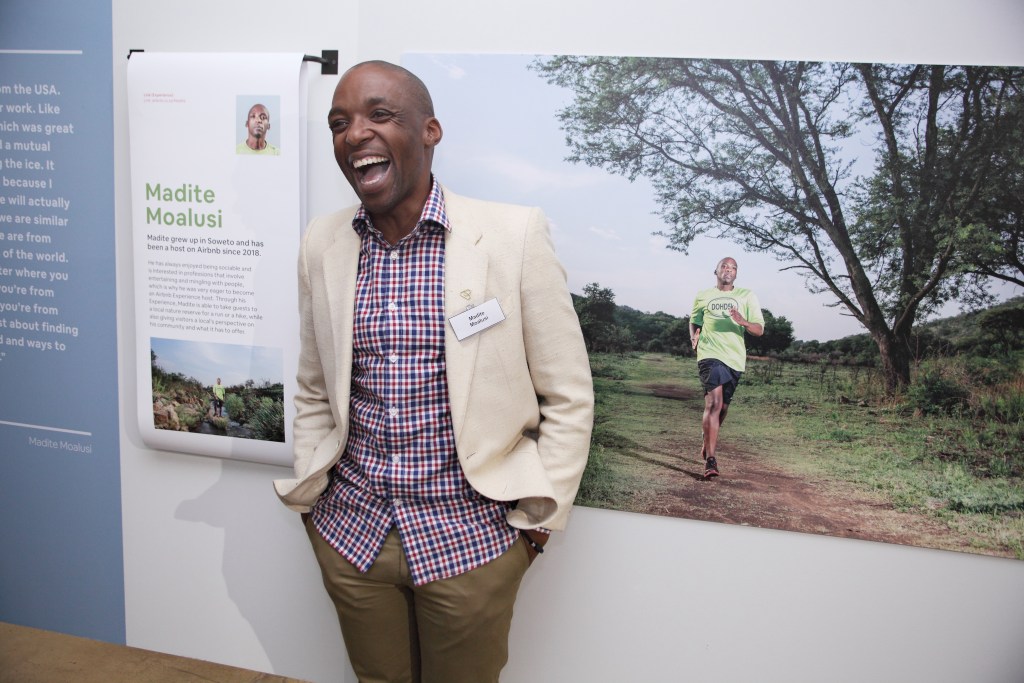 A new tech revolution
The portraits were introduced to the community across two evenings in Johannesburg, the first attended by stakeholders and actors in the tourism industry, the second for hosts, which focused on storytelling.
Sipho Sangweni, who runs One Day in Soweto, an Experience listed on the Airbnb platform, said:
"I really love what Airbnb is doing for communities and local people, it's the beginning of a new tech revolution especially for African countries, trust me. The exhibition is beautiful because it tries to get in-depth with local stories and people. It's a generational gap between the old and the new; it tells stories about the real people that make South Africa what it is today and the culture that the original people still preserve."
Sipho was one of almost fifty hosts to attend a meetup on October 31, focussed on storytelling and narrative. Ntsikie, another Airbnb Experience host appeared on a panel, chaired by Airbnb Africa staff, where she explored how the authenticity of her story was the key to the success of her Experience. As part of the conversation, she shared that both her grandmother and grandfather had once been imprisoned in Constitution Hill, where the event was held.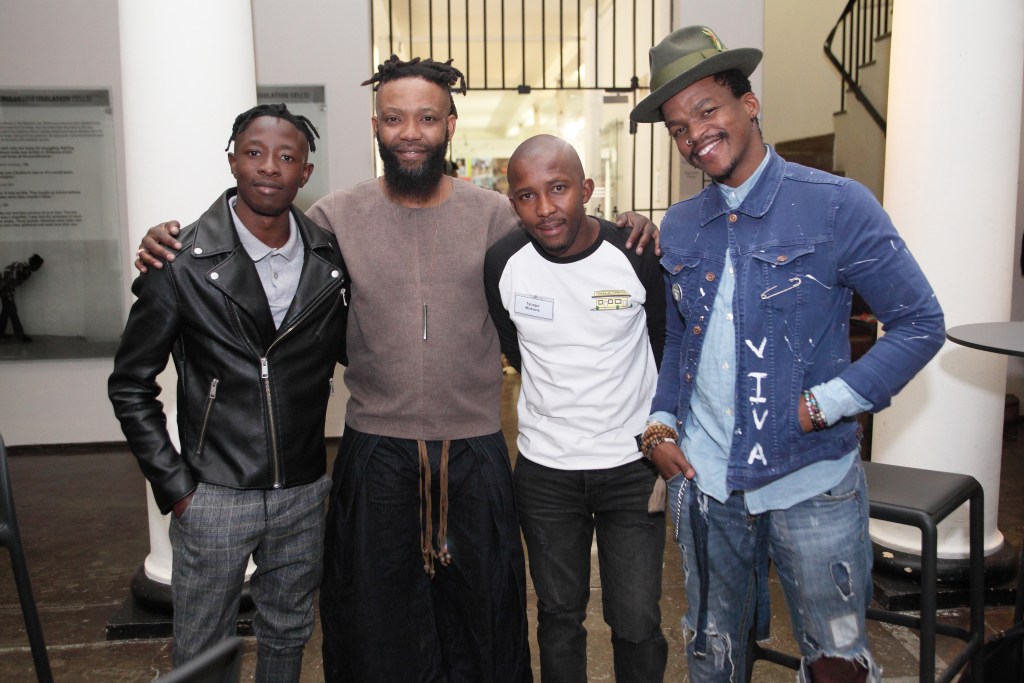 After the discussion, the Airbnb host community were invited to discover the portraits for themselves. One attendee commented:
"This is not what I was expecting. The people in these portraits are not who you might think of when you hear 'entrepreneurs', but they are – many are older entrepreneurs, not relying on their kids. It is inspiring."
Velma Corcoran, Country Manager for Sub Saharan Africa at Airbnb said:
"People often think that in order to open your home to guests, you need to live in a fancy house – or you need to be in Sandton or Camps Bay, and that notion is really not true. This exhibition features hosts from across the Western Cape, KZN and Gauteng, and it really seeks to shine a light on their stories.
These are people that are hosting or sharing their homes in order to make some additional money to support their families, communities or organisations. These hosts talk collectively to a much bigger story – and they have a much bigger impact."
The public can view the Faces of Tourism exhibition at the Women's Jail at Constitution Hill from October 31 – November 15, between 10am and 4pm every day. Entry is free of charge.
*As set by the South African President in his State of the Nation Address earlier this year.