World Tourism Day: Airbnb Reveals Most Hospitable Destinations in Thailand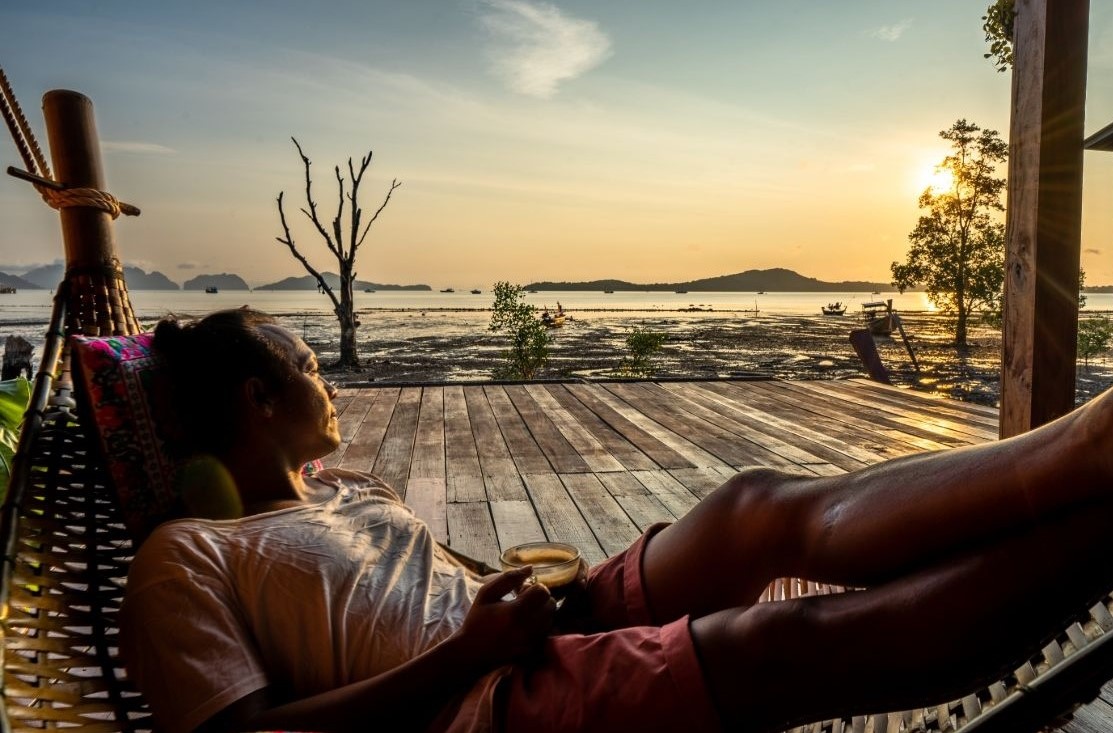 Destinations near Bangkok, in Thailand's North and South dominate list of most hospital destinations
Most hospitable destinations are those with the highest percentage of listings with 5-star reviews
The UNWTO has designated 2020 as the "Year of Tourism and Rural Development" and is shining a light on the economic importance of rural travel this World Tourism Day. Airbnb has seen firsthand how travel and tourism are helping rural communities across the globe begin to recover from the economic fallout of the COVID-19 pandemic, as the platform sees trends shift away from urban destinations, towards more rural areas and smaller communities.
In Thailand, similar trends have emerged as Airbnb sees a shift of travel preferences away from urban destinations and toward rural off-the-beaten-path destinations. As the traditional lines between work and travel are blurring, Airbnb is also seeing a trend towards longer stays and the desire by people to live anywhere. This World Tourism Day, Airbnb spotlights rural and urban destinations in Thailand that are deemed the most hospitable by Airbnb guests.
Thailand's Most Hospitable Destinations
In honor of World Tourism Day, we're celebrating the millions of hosts who always go above and beyond — earning 5-star reviews from their guests — and the communities in which these hosts live.
Based on reviews through June 2019 to June 2020, the "most hospitable" destinations in Thailand — meaning the places with the highest percentage of listings with 5-star reviews — can be split into three key areas nationwide.
1. Near Bangkok
As destinations continue to trend near, rather than far, Thai travelers are exploring neighbourhoods closer to home, with the most hospitable destinations near the capital, according to Airbnb guests, including:
Nonthaburi (Nonthaburi)
Ayutthaya (Phra Nakhon Si Ayutthaya)
Pran Buri (Prachuap Khiri Khan)
Kanchanaburi (Kanchanaburi)
Hua Hin (Prachuap Khiri Khan)
Khao Yai (Nakhon Ratchasima)
2. Northern Thailand
Northern Thailand appeals to guests who enjoy nature, soft adventure, history and culture, and is popular for its mountainous landscape as well as creative communities. Some of the most hospital destinations in Thailand's North, are:
Chiang Mai (Chiang Mai)
Chiang Rai (Chiang Rai)
Pai (Mae Hong Son)
3. Southern Thailand
Thailand's southern resort destinations are also a clear favorite among Airbnb guests, with some of the most hospitable destinations including:
Phuket (Phuket)
Lanta (Krabi)
Koh Phangan (Surat Thani)
Krabi (Krabi)
Samui (Surat Thani)
Hat Yai (Songkhla)
Khao Lak (Phang Nga)
While Phuket, Samui, Krabi and Khao Lak feature heavily, a closer look at Phuket shows that its destinations in the south of the island such as Chalong, Rawai and Nai Harn, that are considered the most hospitable by Airbnb guests.
"Whether it's exploring urban or rural destinations across Thailand, Airbnb offers a diverse range of options for short and long-term stays that can satisfy travellers who are looking for authentic, local and affordable travel experiences," said Amanpreet Bajaj, General Manager, Amanpreet Bajaj, General Manager, India, Southeast Asia, Hong Kong and Taiwan at Airbnb. "With domestic travel growing and new government initiatives aiming to reopen the country's borders to international visitors, at Airbnb we remain committed to supporting Thailand's tourism recovery."