The bloomcore trend: floral homes you'll want to stay in this fall
There's a new trend in town, and it's as refreshing as a crisp autumn breeze – bloomcore! With 3.1 million TikTok views under its flourishing hashtag1, bloomcore is the latest sensation to sweep through the digital interiors scene. Also referred to as flowercore, the trend embraces all the cozy charm of cottagecore, but with an emphasis on a floral aesthetic and a rose-tinted love of country living.
Roses, dahlias, pansies, and sunflowers all burst into bloom throughout September and October – so there's no better season to embrace this enchanting trend. To immerse you even further into the whimsical world of bloomcore, we've curated a delightful listicle of homes that beautifully embody this aesthetic.
Bluebell Cottage, Aberfoyle, Scotland, United Kingdom
This quaint and quirky cottage is nestled in the heart of Aberfoyle, 'the faerie capital of Scotland'. Every room is bursting with floral patterns, creating a familiar sense of cosy comfort.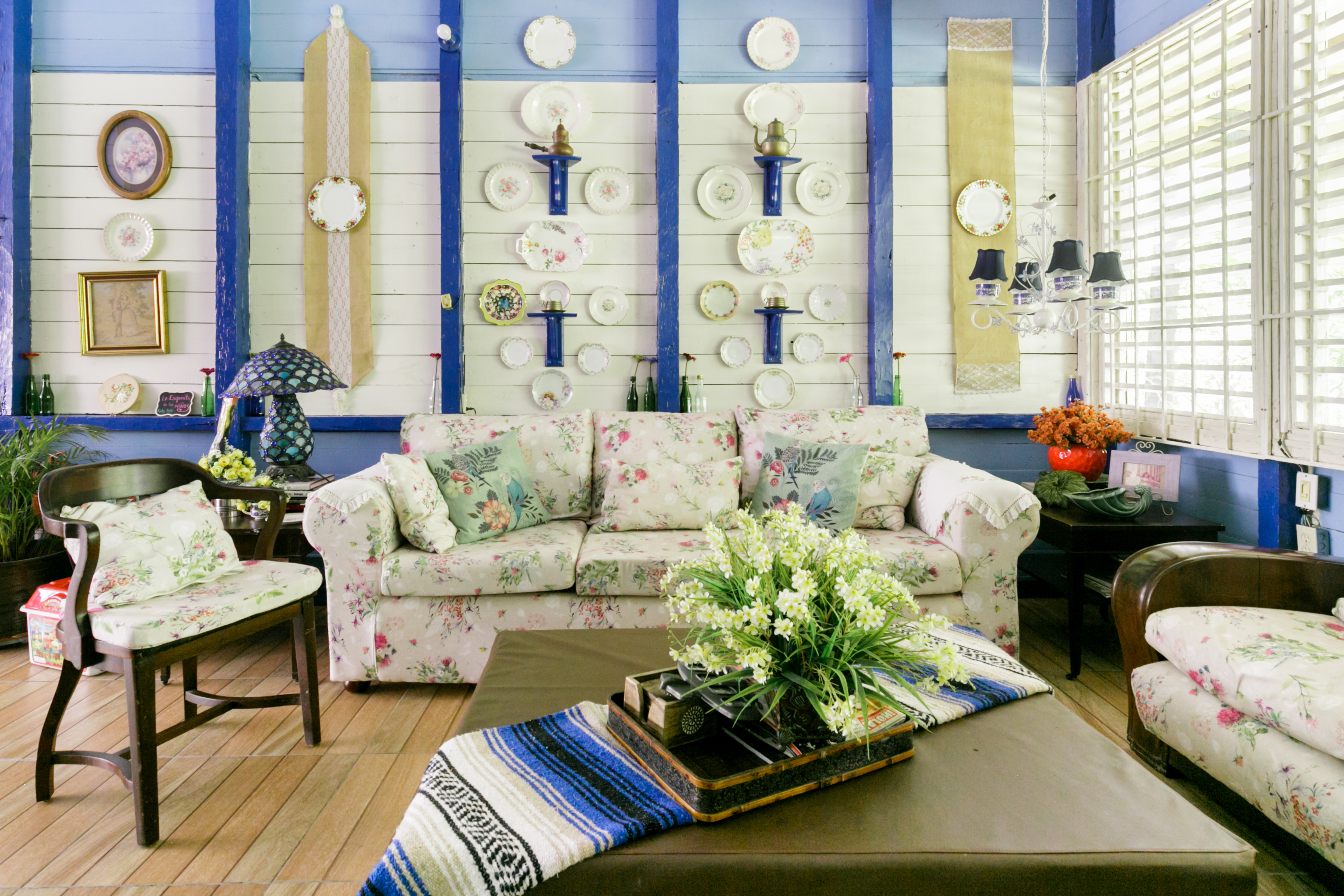 Campito Loving Vintage Rooms is a hidden gem, where floral motifs and botanical accents create a harmonious retreat. Chintz is one of the central elements of bloomcore and this gorgeous old-school sofa prefectly captures the trend.
For a bloomcore experience with a touch of historical charm, make your way to the Troglodyte Cottage. Carved into the rock, this extraordinary abode features floral details that harmonize beautifully with the natural surroundings.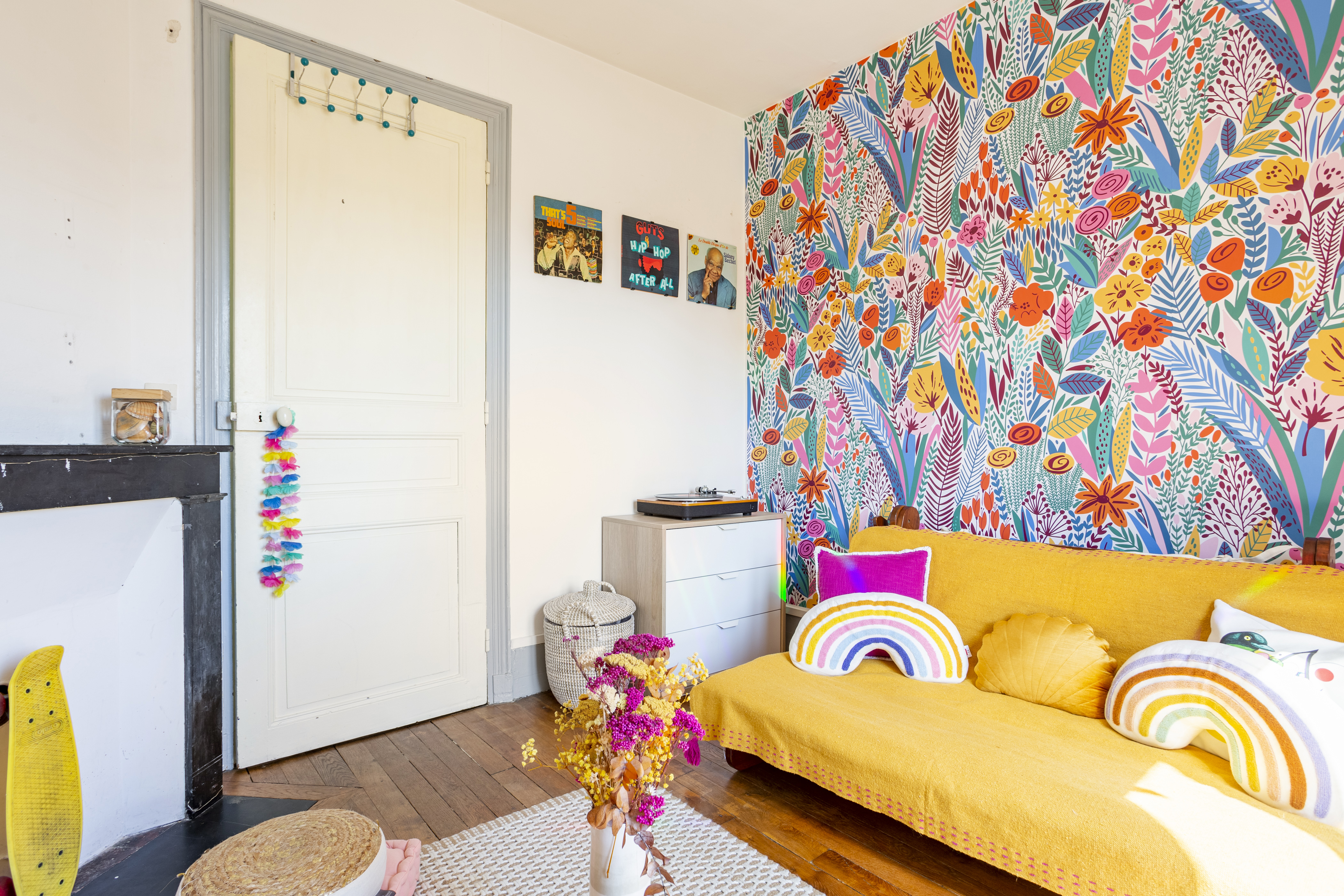 This cosy flat in the 13th arrondissement of Paris might be small but it makes a big impact with its colorful floral wallpaper and bold, more modern take on the bloomcore aesthestic.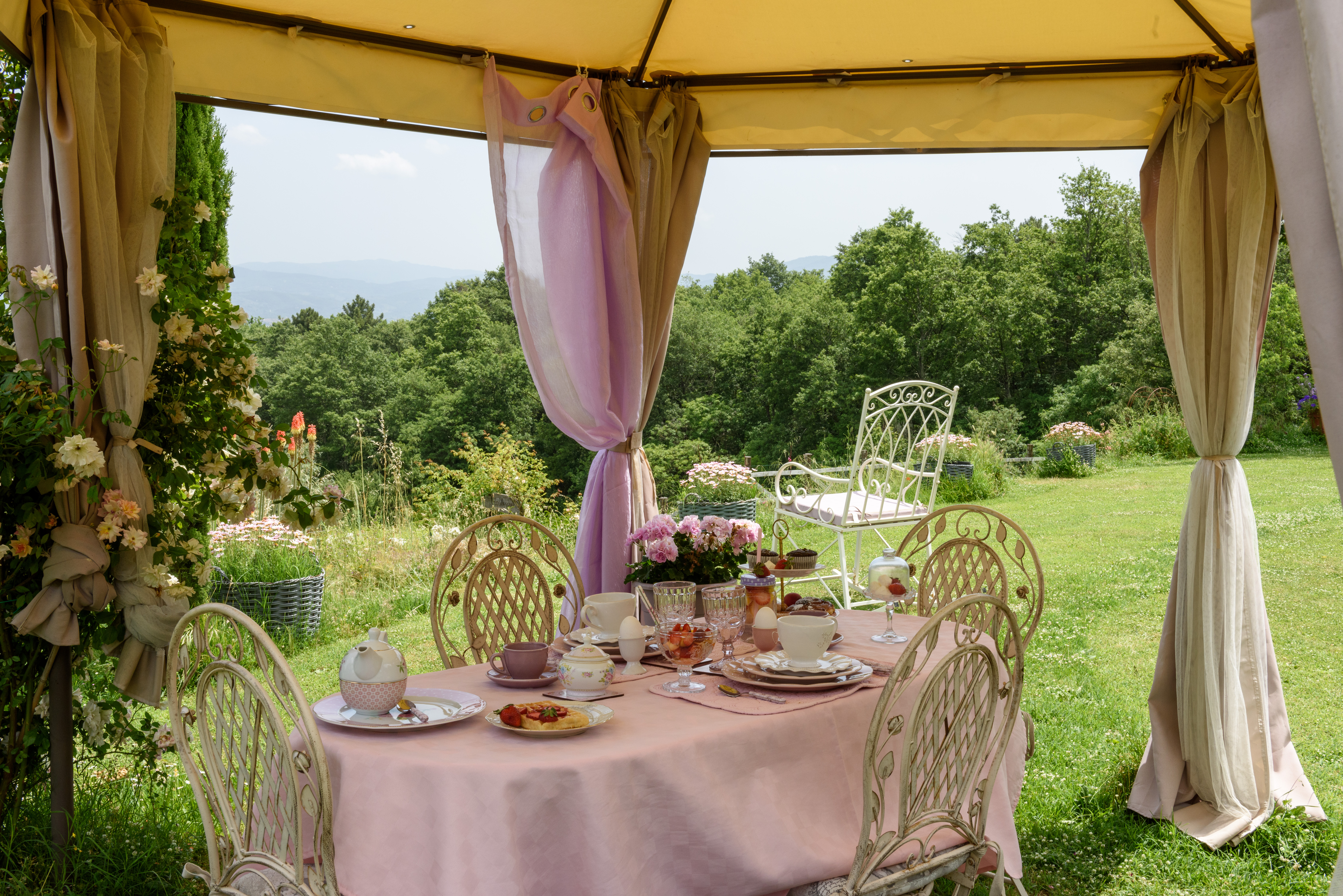 Tuscany, renowned for its breathtaking beauty, provides the perfect backdrop for a bloomcore-inspired getaway. From its vibrant gardens to the quaint interiors, every inch of this Italian retreat is infused with the spirit of Bloomcore.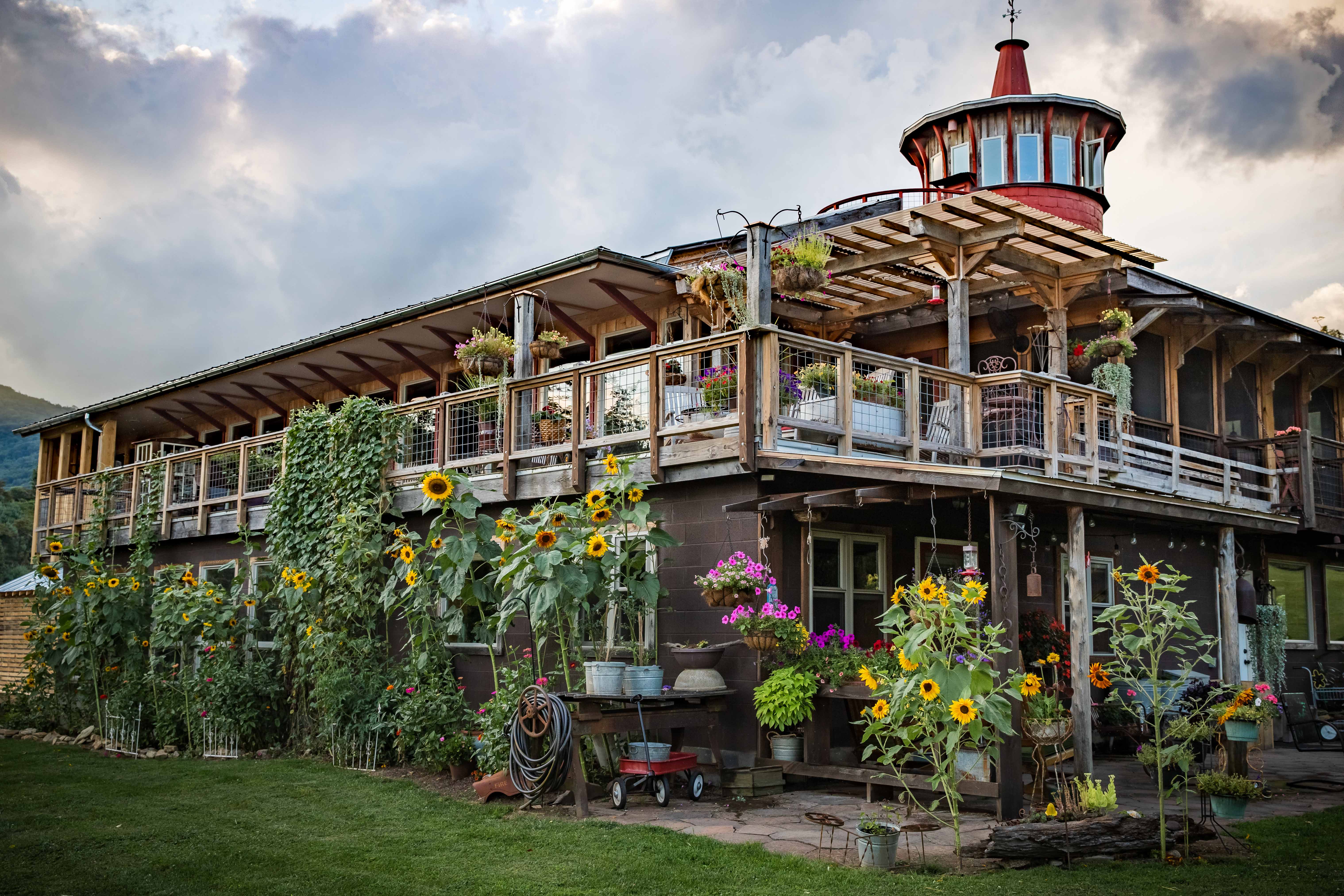 Dream Silo is a unique structure that redefines the concept of rustic luxury. Surrounded by wildflowers and meadows, this charming silo offers a true immersion into bloomcore living, complete with picturesque views and cozy interiors.
This stylish flat in a converted boatyard is located in the middle of the Thames on a private island only accessible by footbridge. Every room in the apartment comes alive with bold floral wallpaper, exuding bloomcore elegance and homely charm.