The community of Hosts and non-profit partners helping Afghan refugees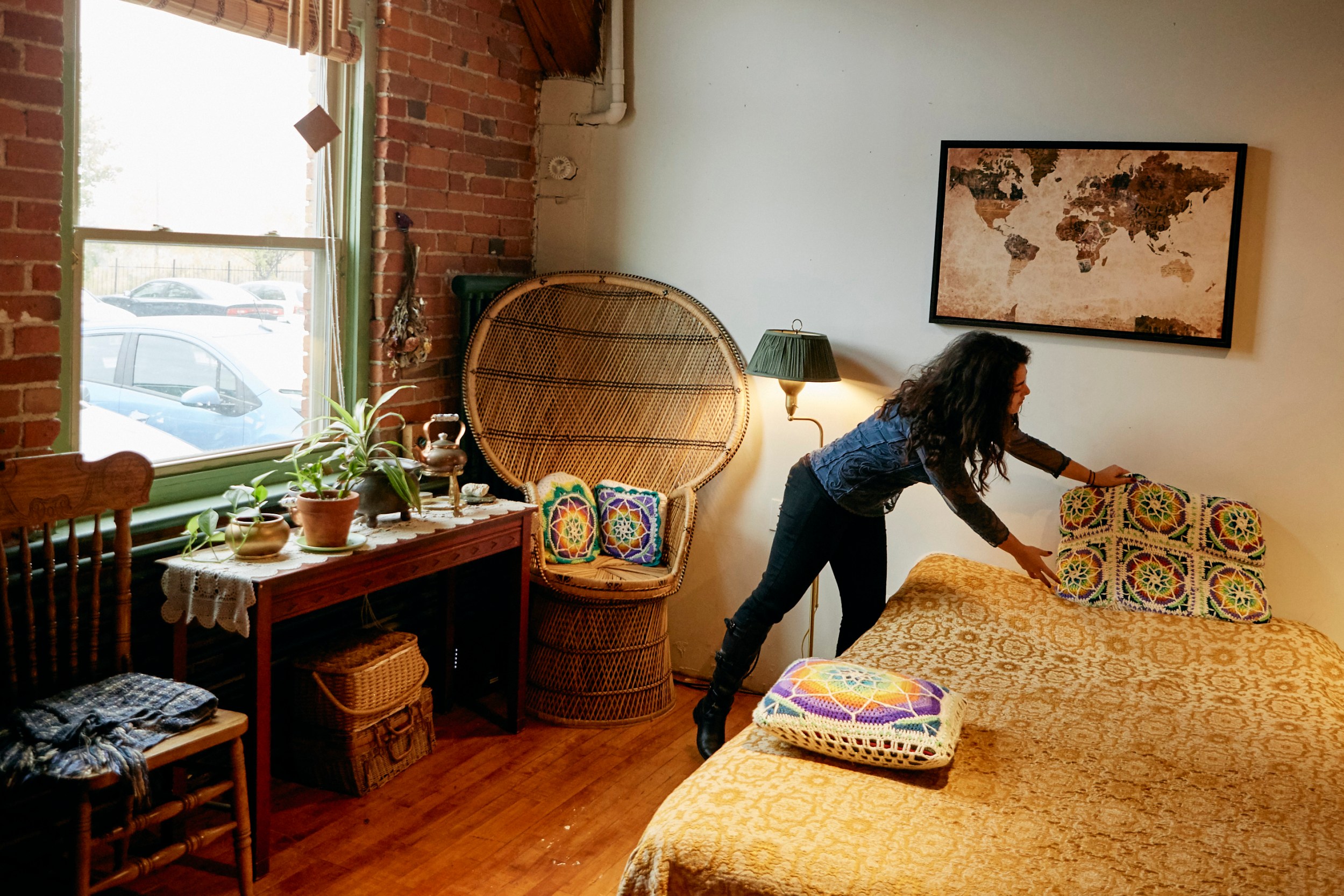 Last week we announced Airbnb.org would house 20,000 Afghan refugees for free. Since then, Hosts from more than 40 countries and all 50 US states have offered to open their homes to help Airbnb.org go above its initial goal of providing temporary housing to 20,000 refugees.
We've also heard from generous donors looking to help. Starting today, the Shapiro Foundation, which works to help resettle refugees around the world, will match all donations to Airbnb.org up to $1 million total, through September 15. These donations will support the Airbnb.org Refugee Fund to help connect more refugees to a welcoming place they can call home – beyond the 20,000 Afghan refugees Airbnb.org has committed to house.
None of this would be possible without the support of a network of nonprofit partners and the generosity of Hosts on Airbnb. To express our gratitude and appreciation, today we are highlighting some of their stories.
A network of partners
Airbnb.org is working closely with partners to help meet the temporary housing needs of Afghan refugees. In addition to longstanding partners such as the International Rescue Committee (IRC), HIAS and Church World Service, Airbnb.org has onboarded additional organizations to support its work with Afghan refugees – including World Relief, Lutheran Immigration and Refugee Service (LIRS), US Committee for Refugees and Immigrants, and Ethiopian Community Development Council. These organizations work to ensure Afghan refugees have access to an array of resources, including legal aid, temporary and long-term housing, employment support, and other critical services.
World Relief is a new Airbnb.org partner that works with local churches and community-based organizations across the US to provide support for immigrants and refugees who need a place to call home.
"Airbnb's commitment to provide temporary homes to Afghan refugees meets a critical immediate need for our new neighbors, and frees up our teams to focus on serving refugee families in other urgent ways."

Jennifer Foy, Vice President, US Programs, World Relief.
LIRS, the largest faith-based non-profit dedicated to serving vulnerable immigrants, asylum seekers and refugees in the US., is working closely with Airbnb.org to connect Afghan refugees to housing near its 33 offices across the US.
"LIRS's partnership with Airbnb.org is helping to secure larger, more comfortable housing options for our Afghan refugees while they apply for permanent housing. Families are excited to have more space and furnishings and we are prioritizing this collaboration to assist families who have been staying in hotels or moving between friends' houses. It is an invaluable resource during this humanitarian crisis," said Sarah Cady, Interim Resettlement Director, in Fairfax, VA.
The generosity of the Airbnb Host community
Since the announcement, people within the Airbnb community and beyond have expressed interest in supporting Airbnb.org's work to provide temporary housing to Afghan refugees. In many cases, we have heard from new and existing Airbnb Hosts who want to offer their space free of charge.
Duke is an Airbnb Host in Las Vegas. As a refugee of the Vietnam War, when he read an article about Airbnb.org supporting Afghan refugee resettlement, he saw an opportunity to pay it forward. "When I arrived in the US at the age of six on a Panamanian tanker, I was greeted by the kindness and generosity of my extended family, and the impact that has had on my life will stay with me always. I know firsthand that supporting someone as they begin their life here means everything to a refugee, and I am humbled to help welcome someone to this country."
Quinci and her husband, who host outside of Seattle, are existing Airbnb.org supporters. "I already donate to support Airbnb.org's work, but I wanted to do more. When I saw that Airbnb.org was going to house 20,000 refugees, I wanted to answer the call for help and signed-up to Host a refugee family," Quinci shared.
While Airbnb.org, with Airbnb's support, has committed to cover the cost of housing 20,000 refugees worldwide, the additional generosity from Hosts offering free stays will help connect more refugees to temporary housing. Existing Hosts, or anyone with extra room, who is interested in supporting these efforts, can welcome a refugee and signup at airbnb.org/refugees. 
---
About Airbnb.org
Airbnb.org is a nonprofit organization dedicated to facilitating temporary stays for people in times of crisis around the world. Airbnb.org operates independently and leverages Airbnb, Inc.'s technology, services, and other resources at no charge to carry out Airbnb.org's charitable purpose. The inspiration for Airbnb.org began in 2012 with a single host named Shell who opened up her home to people impacted by Hurricane Sandy. This sparked a movement and marked the beginning of a program that allows Hosts on Airbnb to provide stays for people in times of need. Since then, the program has evolved to focus on emergency response and to help provide stays to evacuees, relief workers, refugees, asylum seekers, and most recently, frontline workers fighting the spread of COVID-19. Since then, Hosts have offered to open up their homes and helped provide accommodations to 75,000 people in times of need. Airbnb.org is a separate and independent entity from Airbnb, Inc. Airbnb, Inc. does not charge service fees for Airbnb.org supported stays on its platform.