The Obamas and Brian Chesky announce Voyager Scholarship recipients
Key Takeaways
The $100 million the Obama-Chesky Scholarship for Public Service supports students pursuing careers in public service with an academic scholarship, exposure to travel, and connections to a network of leaders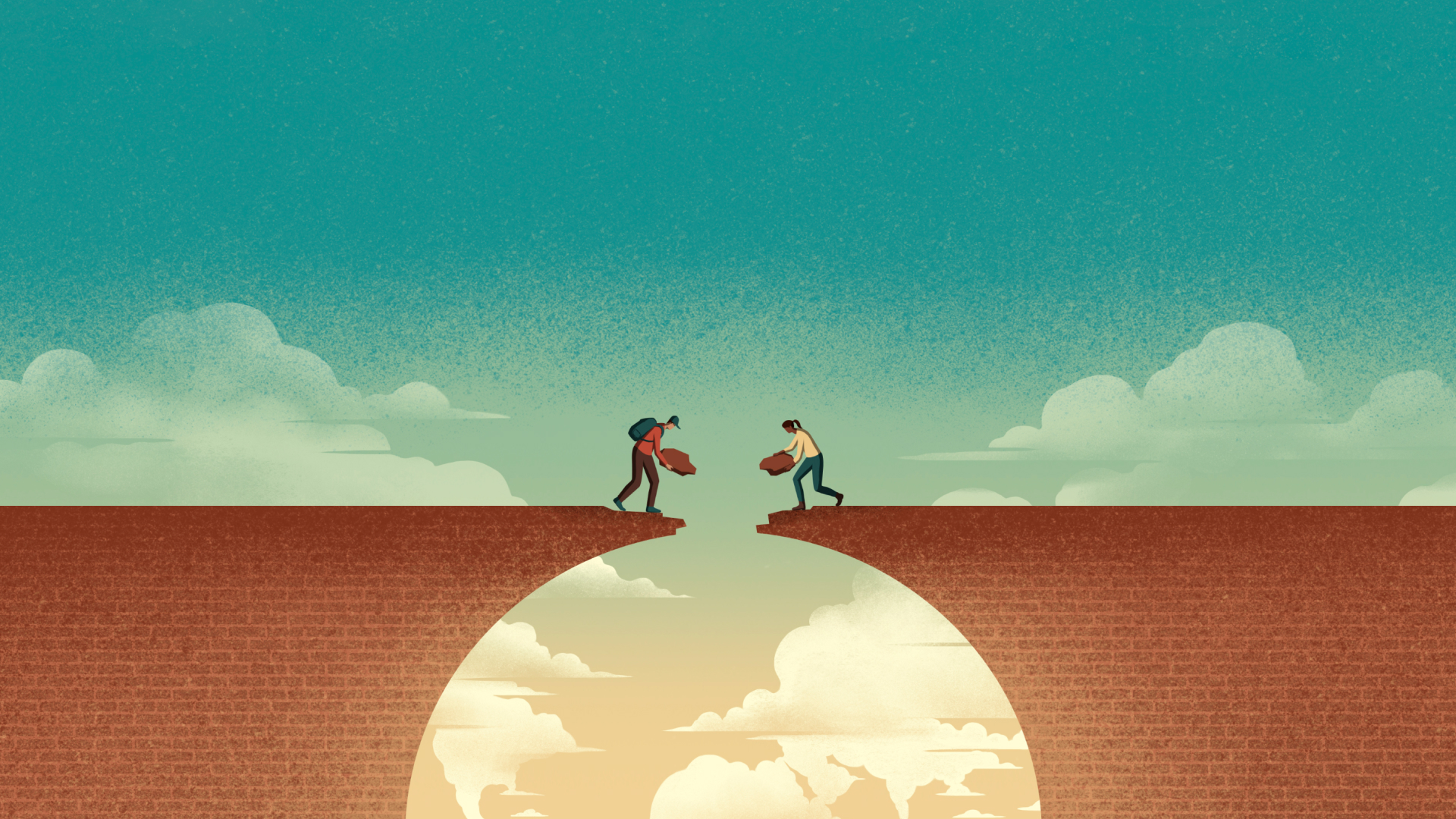 Key Takeaways
The $100 million the Obama-Chesky Scholarship for Public Service supports students pursuing careers in public service with an academic scholarship, exposure to travel, and connections to a network of leaders
Today, President and Mrs. Obama and Brian Chesky, Airbnb co-founder and CEO, announced their inaugural cohort of Voyager Scholarship recipients, 100 rising college juniors who plan to pursue a career in public service. These "Voyagers" are from every corner of the country and share a curiosity about the world and the conviction to want to make positive change within it–just like the scholarship's founders.
"Michelle and I know that change only happens when ordinary people get involved, get engaged, and come together to create it," said President Obama. "These young Voyagers believe in a fairer and more inclusive world, and they're ready to help us address important challenges in new ways. I can't wait to see what they accomplish through public service."
"Through their stories, it's clear that each of these Voyagers has a commitment to serving their communities, a deep curiosity about the world and big plans for the future," said Chesky. "Traveling to new places and connecting with new people will help them turn those plans into reality and I can't wait to see where they go from here."
Learn more about the inaugural cohort of Voyagers here.
Funded by a $100 million personal contribution from Chesky to the Obama Foundation, the Voyager Scholarship is a two-year program for students in their junior and senior years of college from across the United States who are committed to pursuing careers that serve the public and their communities. Voyagers will receive:
Up to $50,000 in financial aid: Students will receive up to $25,000 per year in financial aid for their junior and senior years of college. This financial aid should alleviate the burden of college debt so that students can afford to pursue a career in public service.
Summer Voyage: Students will receive a $10,000 stipend and free Airbnb housing to pursue a summer work-travel experience between their junior and senior year of college. The students will design their own Summer Voyage to gain exposure to new communities and experience in a chosen field.
10-year travel stipend: After graduation, Airbnb will provide the students with a $2,000 travel credit every year for 10 years, totaling $20,000. This will allow students to continue to broaden their horizons and forge new connections throughout their public service careers.
Fall Convening: Students will be invited to a fall convening to help define their public service voyage. At this year's gathering they will meet with President Obama and Brian Chesky to discuss the role of empathy and understanding in leadership and public service. They'll also hear from guest speakers on different approaches to service and connect with other scholarship recipients.
Network of leaders: Throughout the program, students will be invited to an ongoing speaker series, giving them access to a network of leaders. This network of leaders will expose them to new areas of service and innovations happening in their fields. After graduation, they will join the Obama Foundation's global community, providing them with Foundation resources and programming.
The inaugural cohort of Voyagers represent 35 states and territories and 70 colleges and universities. They are an inspiring group of young people who are eager to bridge divides and take on the world's biggest challenges.
"My goal is to promote U.S. interests abroad while ensuring the safety and security of the global community," said Munahil Sultana, Inaugural Voyager from Valley Stream, New York. "By traveling and experiencing the cultures and communities of which I hope to work with in the future, I will be able to bring those experiences back to the U.S. and become a true diplomat. This program allows me to turn that dream into a reality. It allows me to hold the pen, to write my own fate without being chained down by the financial burden that often comes with this level of global understanding."
Munahil's experience as a South Asian woman growing up in a Muslim family has motivated her to explore the varying cultural perceptions of femininity and the human rights of women in the MENA region, which she plans to do by studying in Egypt and Lebanon during her Summer Voyage. She hopes to pursue a career as a Foreign Service Officer in the future, with immediate plans to apply for a Fulbright Scholarship to research the intersection of Islam and gender policy in the Middle East.
The Obamas and Brian Chesky believe that exposure to new places and experiences generates understanding, empathy, and cooperation, which equips the next generation to create meaningful change. It's why the Obamas and Chesky came together to create the Voyager Scholarship—to shape the next generation of leaders like Munahil.
For more information about the Voyager Scholarship visit voyager-scholarship.obama.org.