#TravelAsJuan to the Country's Christmas Capital with Airbnb Superhosts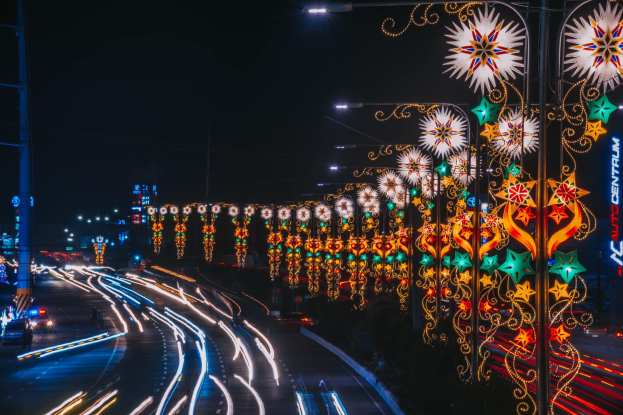 The most awaited holiday of the year is just around the corner! For a country that celebrates one of the longest Christmases, many Filipinos have already decorated their houses, snagged their presents and started arranging festive get-togethers with family and friends. If you've been wanting to travel with your loved ones this yuletide season, then traveling up north to the country's Christmas capital — Pampanga — may just be the perfect idea!
The distinctly Pinoy parols do not come grander than they do every December in San Fernando, Pampanga. This year's Ligligan Parul's theme, 'Sparkling Holiday,' will again feature rows of beautiful kaleidoscopic parols. But aside from these stunning lanterns, Pampanga is also home to warm Airbnb Superhosts who can ensure that you and your family will have a December to remember.
Your home away from home in Pampanga
Pampanga's best: From savory Sisig to natural wonders and exquisite craftsmanship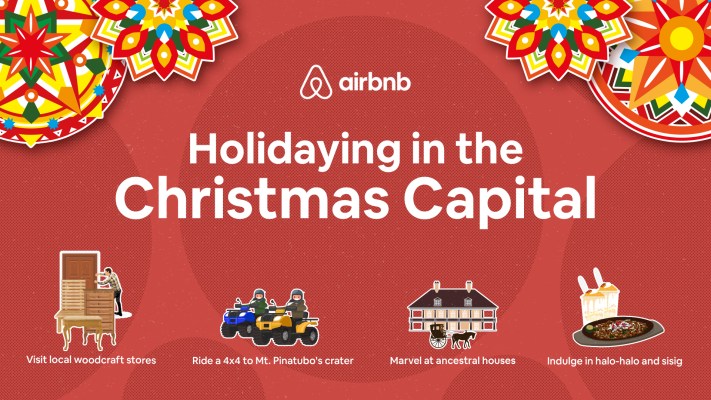 After settling down in your Airbnb holiday home, you might want to bring your family exploring! Pampanga boasts many hidden gems, must-try adventures and sumptuous dishes waiting to be rediscovered!
For an adrenaline rush, trek to the crater of the famous Mt. Pinatubo and jump on a 4×4 ride in lahar fields surrounded by panoramic sand walls. For a more laid-back trip, try riding a kalesa around San Fernando and enjoy the beautiful historic structures built during the colonial era. A trip to Pampanga wouldn't be complete without dining at Aling Lucing Sisig, which serves up authentic Kapampangan sisig described by late celebrity chef Anthony Bourdain as a "sweet symphony of pig parts". After a hearty meal, head off to Razon's of Guagua and enjoy the town's iconic halo-halo dessert.
Before heading back home, drop by Pampaga's local woodcrafters for a visit. Explore their wide array of elegant and intricately-designed furniture and wood products which can make a perfect addition to your home. For a fun time in the Christmas capital, come travel with Airbnb this wondrous season!

Notes:
*All stays referenced are intended purely to inspire and illustrate. Airbnb does not recommend or endorse specific stay or experience listings on the Airbnb platform.
*This press release encourages safe and responsible travel. Local and international travel requirements, as well as health guidelines, continue to change quickly. Check local restrictions at home and in your destination before booking a trip on Airbnb.