Treat Yourself – Consider a Wellness Stay to Help Avoid Burnout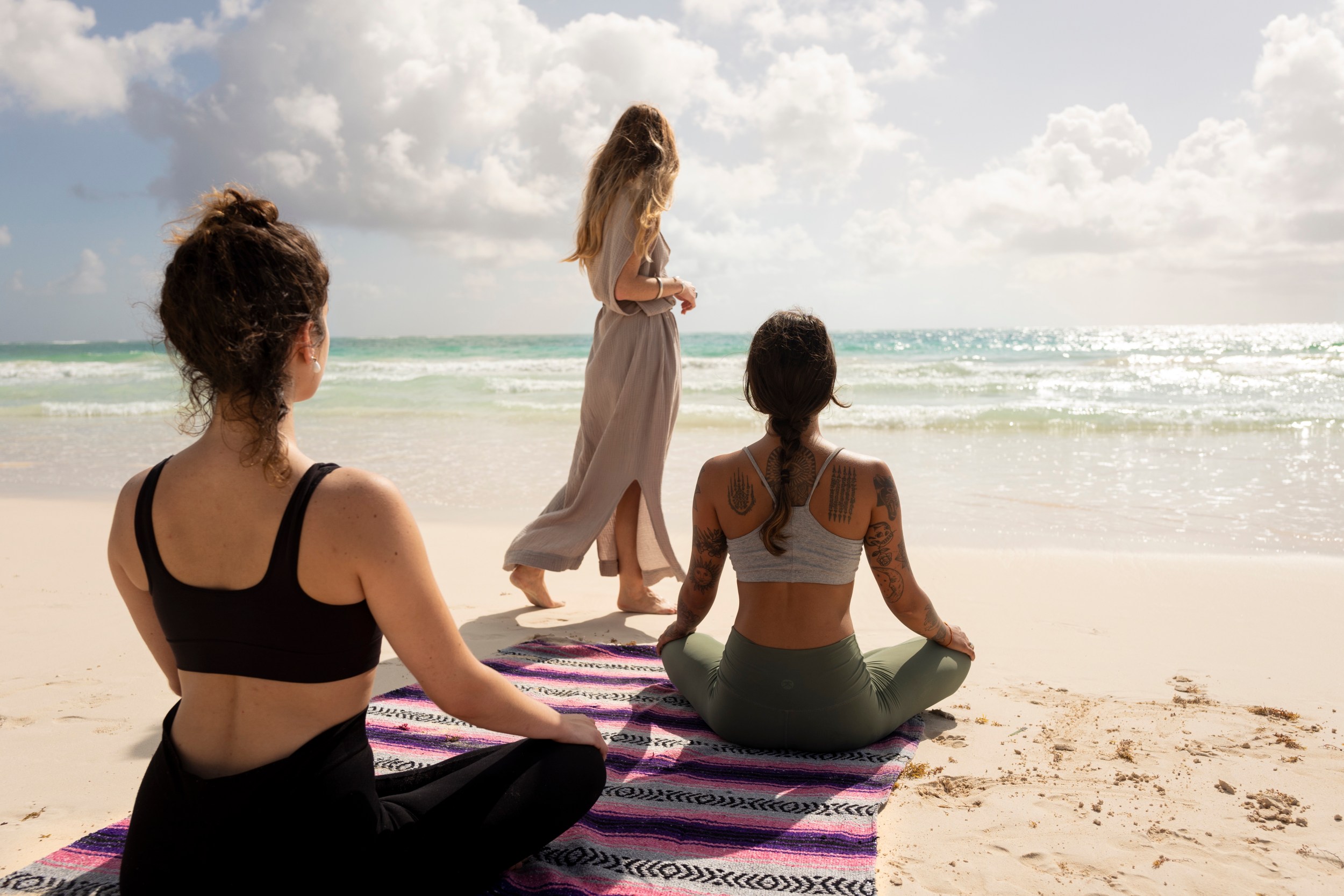 Health and fitness are on most people's list of priorities but sometimes even thinking about squeezing in an hour of self-care can be daunting. In fact, the World Health Organization is now classifying burnout as a legitimate medical diagnosis, according to the International Classification of Diseases, WHO's handbook that guides medical providers in diagnosing diseases. According to WHO, "burnout is characterized by 'feelings of energy depletion or exhaustion; increased mental distance from one's job, or feelings of negativism or cynicism related to one's job; and reduced professional efficacy.' "
But sometimes a getaway can be a great jumpstart to a new plan that sets up good habits while exploring a new place at the same time. From practicing meditation and yoga to indulging in outdoor infrared saunas, take the time to rejuvenate in these luxurious wellness retreats without having to leave your home.
Discover many ways to relax in this villa in Victoria, Australia. From the outdoor spa with a rainfall shower to a fully equipped gym with a treadmill, exercise bike and weights- travelers can indulge in self-care. Pack a yoga mat provided by the host and take a short walk to the beach – perfect for calming the mind, body, and soul.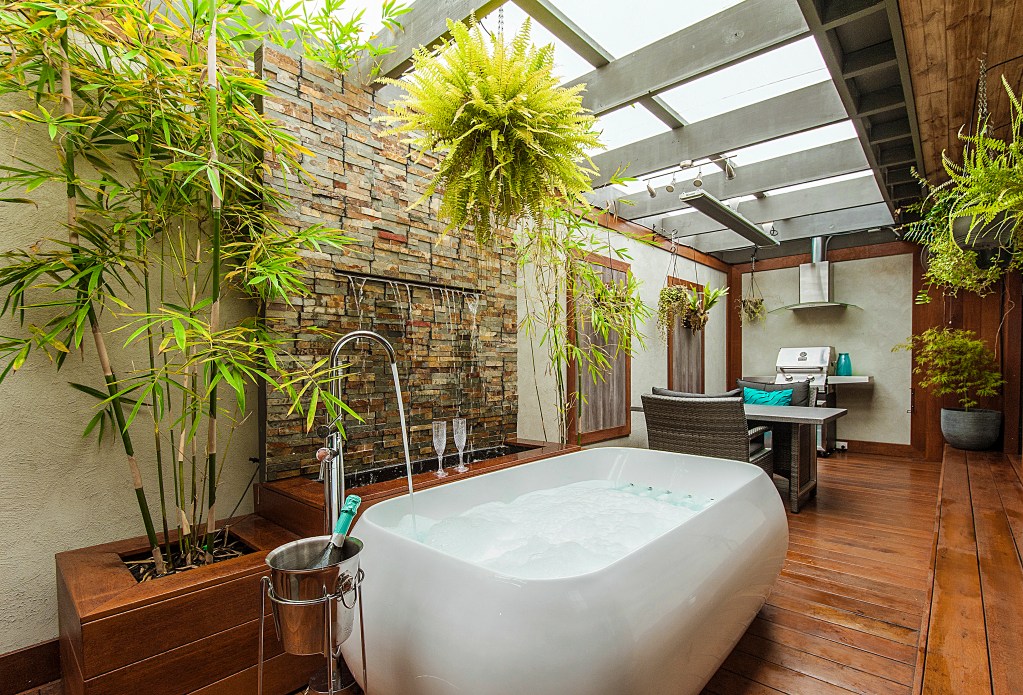 Yoga lovers unite! Located close to the hustle and bustle of Austin, TX, travelers will find this hidden architecturally-stunning gem. This eco-friendly home is built with breathable sustainable materials and features a large Zen yoga studio (mats included!). The master tub is also perfect for a bubble bath to unplug and seek respite.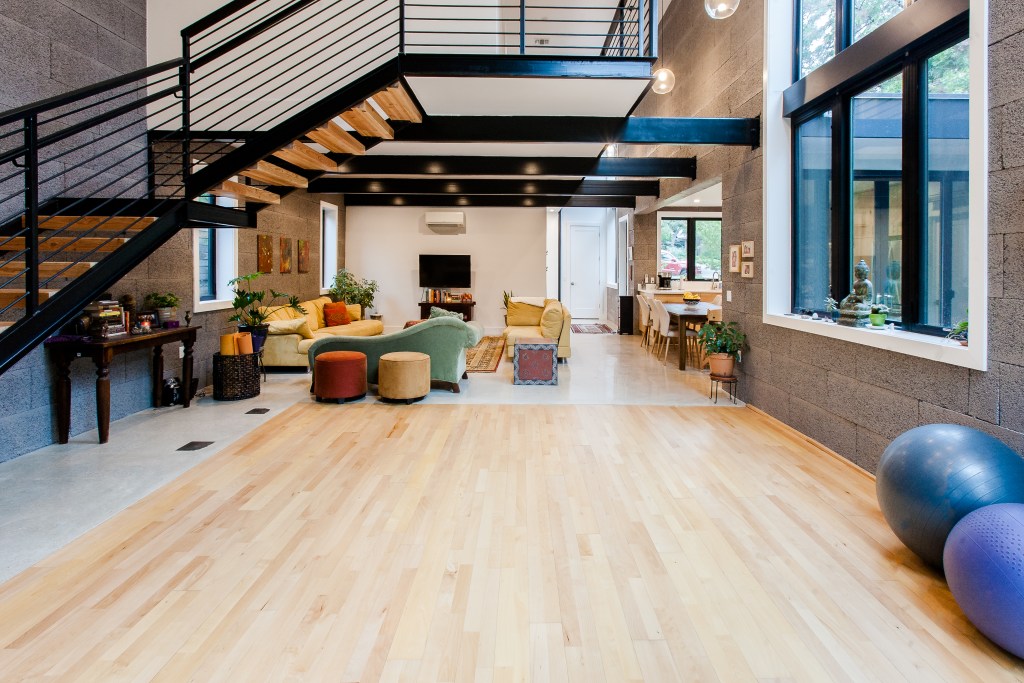 Reconnect with nature in this cabin situated in Veneto, Italy without having to give up modern luxuries. If the sweeping views and wood-burning fireplace don't set your mind at ease, unwind in the outdoor sauna surrounding nature or wander indoors to curl up with a good book in one of the many reading nooks.
Travelers looking to focus on health and well-being will find this eco-luxe stay close to Sebastopol, CA. Every item in this home is either sustainable or organic – from the bedding to detox tea. Outside, guests will find a private backyard with a solar heated swimming pool and infrared sauna. To ensure peak relaxation, head to the clawfoot bathtub and enjoy the complimentary aromatherapy essential oils.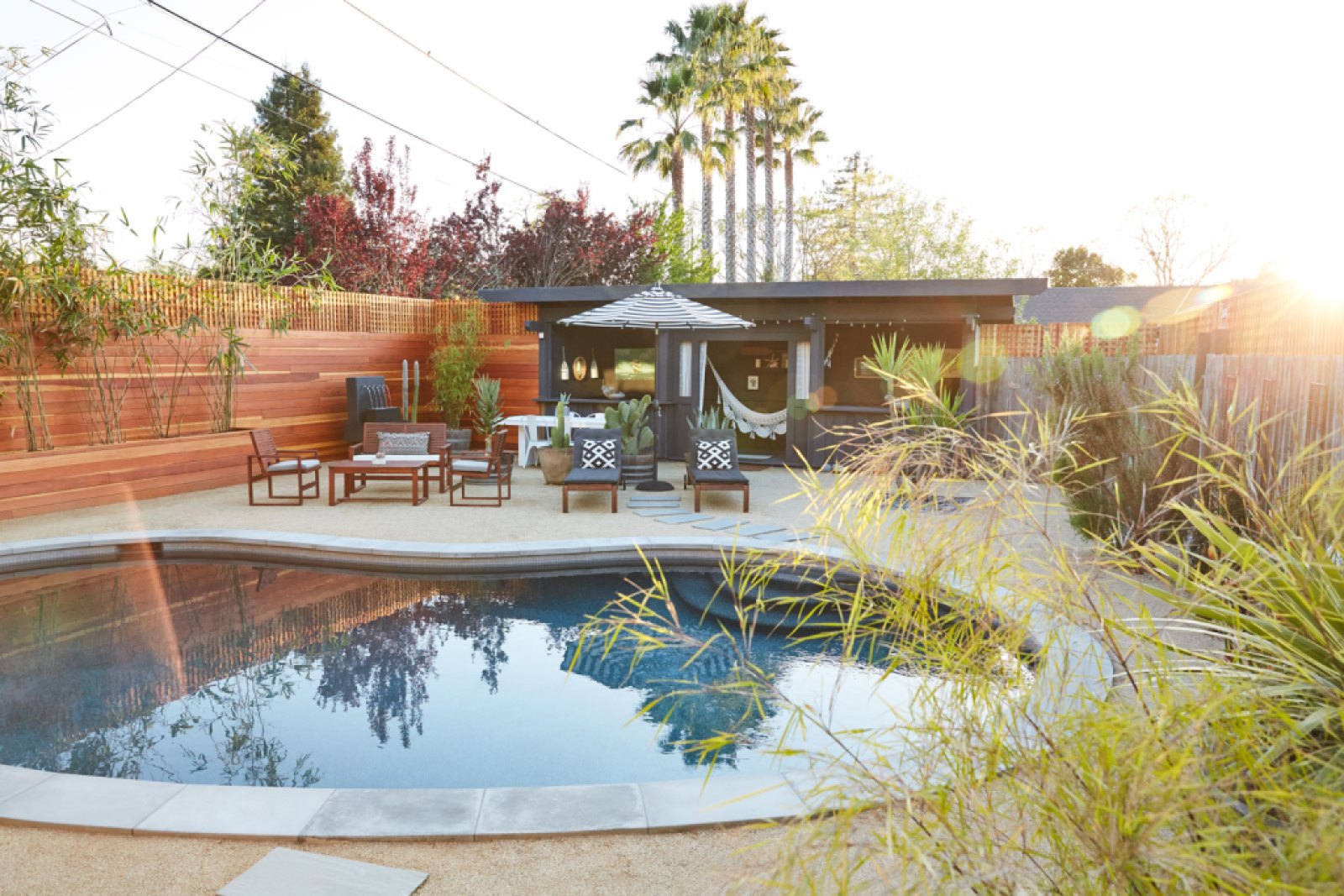 Nestled in the countryside outside Moscow, Russia, health aficionados will love this house. Guests who are seeking a more active retreat can take advantage of the in-house gym, take laps in the swimming pool, and decompress in the hot sauna.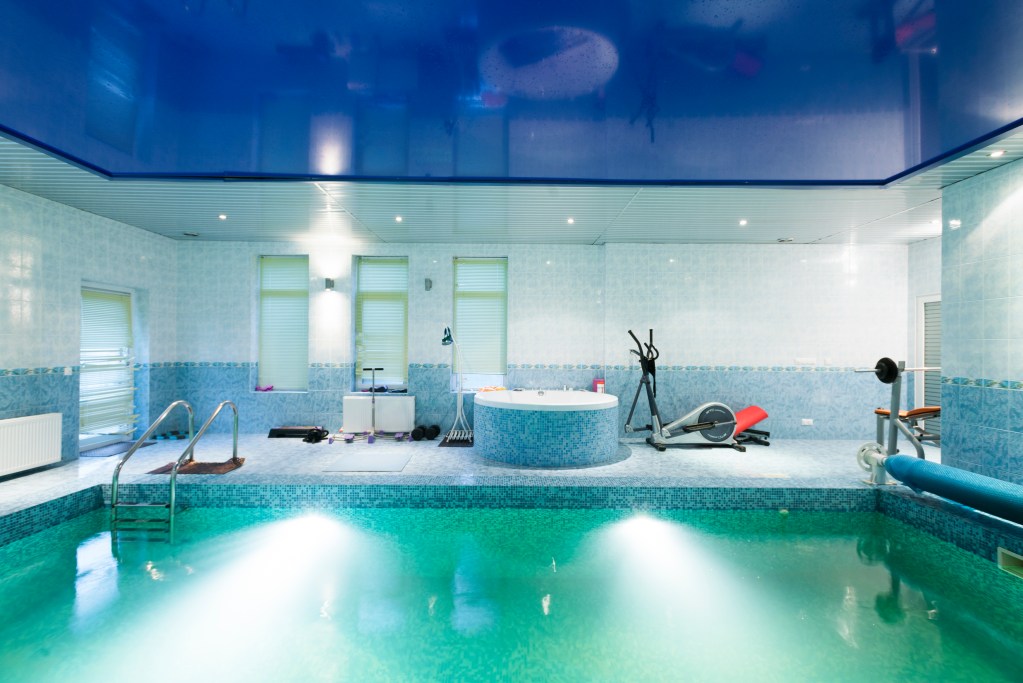 Get the full desert off-the-grid experience in this bohemian dome among the Joshua Trees. During the day, follow the winding path to reach the entrance of the Joshua Tree National Park to take a mindful hike. At night retreat indoors to watch the sunset go down through the glass windows on the ceiling.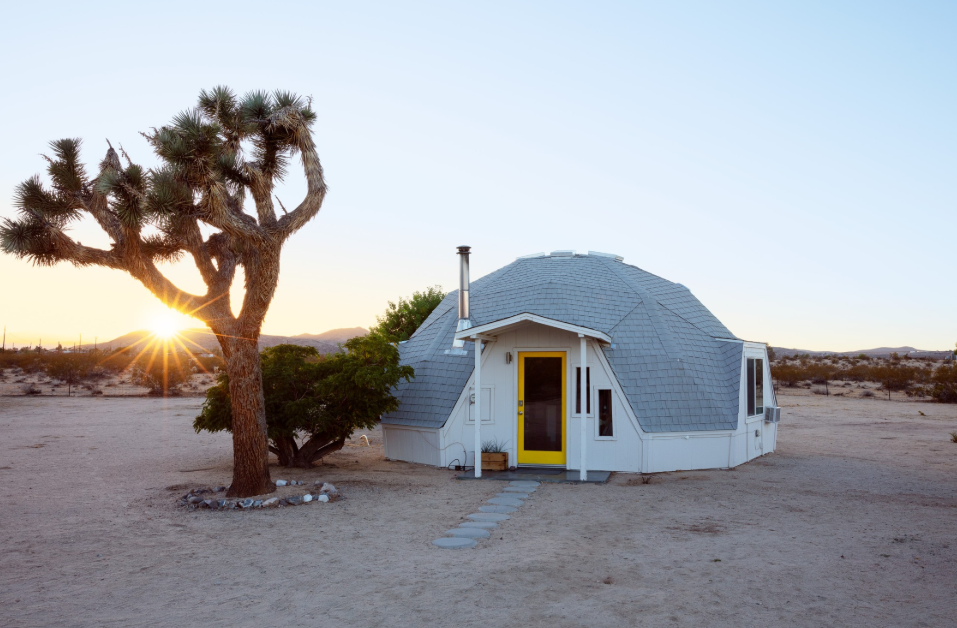 Wake up to the views of the ocean in this modern villa in Cape Town. Situated on the mountainside, guests love this getaway for the lap pool with sun deck as well as the dedicated yoga and steam room- ideal for refreshing tired muscles and revitalization.
Hide out and marvel the serenity of this rainforest retreat located on a hilltop in Malaysia. Ideal for groups who want to escape to a remote getaway, this stay offers amenities such as expansive decks with an outdoor kitchen with a BBQ and hammocks. Travelers can savor the tranquility from the infinity pool overlooking Bukit Takun Mountain or decompress in the outdoor barrel sauna.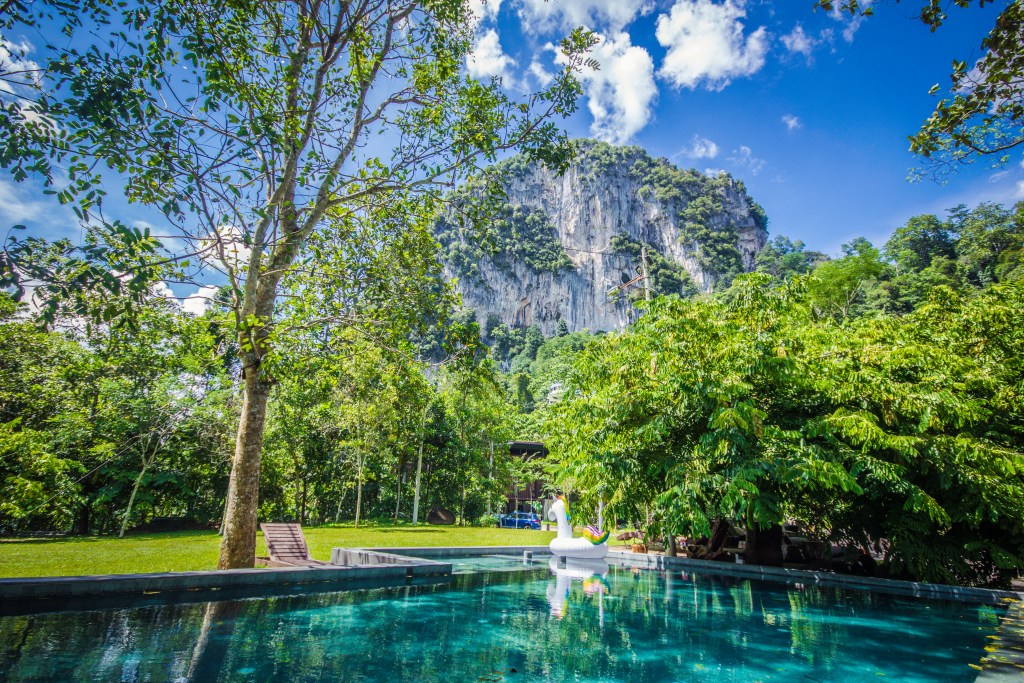 Recharge on this large deck perfect for solo meditating or group yoga with views of the bushland and Mount Cooran in Queensland, Australia. Indoors, guests can enjoy the landscape from every room (including the enormous stone bath) in this newly built eco-friendly home.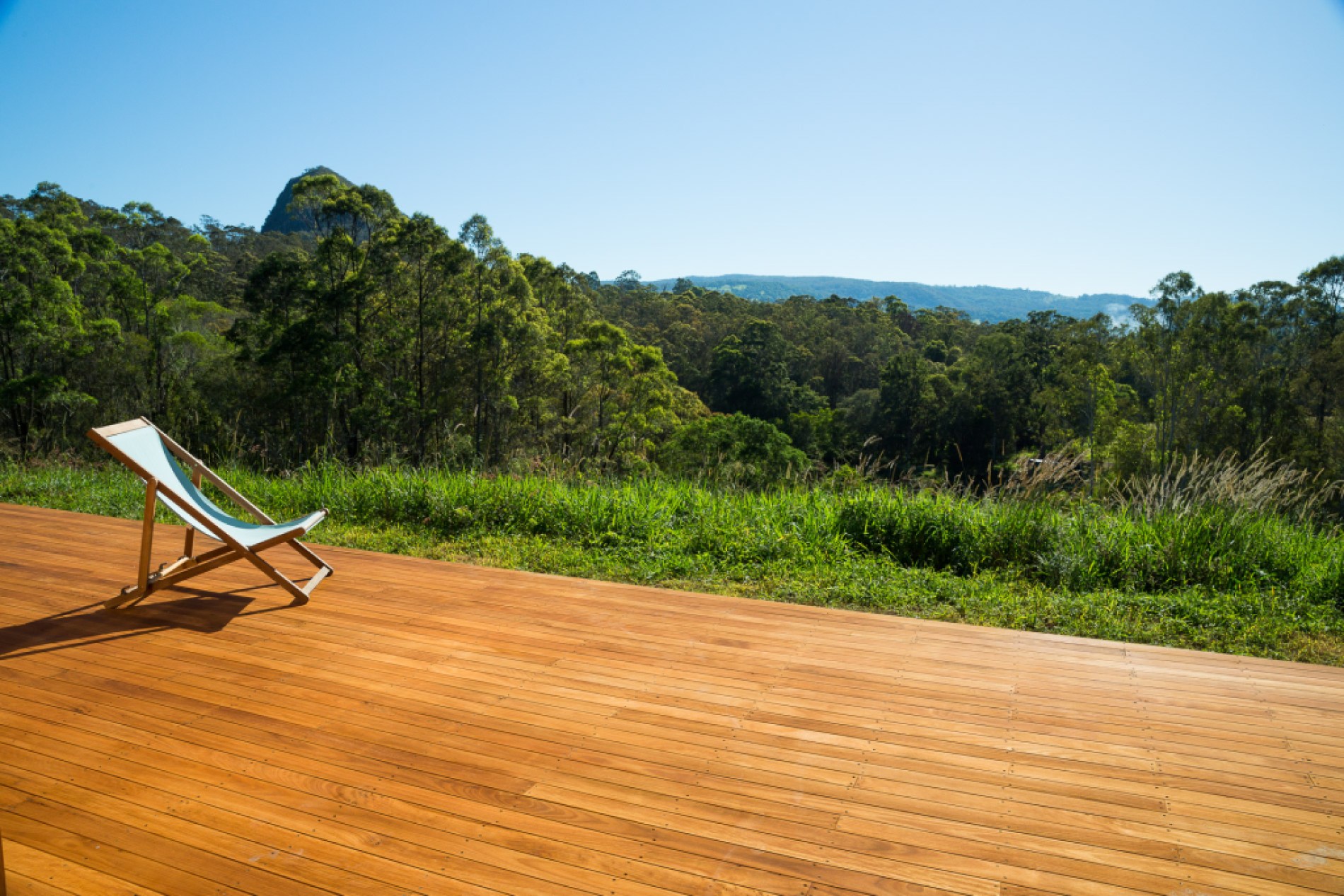 Perched in the mountains of São Paulo, Brazil, this oasis is perfect for relaxation and conveniently sleeps thirteen. Active travelers can work up a sweat while playing a game of tennis and soccer. If you're seeking leisure, guests can sunbathe on chaise lounges or utilize the outdoor jacuzzi facing serene mountains views by day and stars by night.
The Airbnb Press Room is aimed at journalists. All Homes and Experiences referenced on the Airbnb Press Room are intended purely to inspire and illustrate. Airbnb does not recommend or endorse specific Home or Experience listings on the Airbnb platform.