To celebrate Valentine's Day, we spoke to some guests and hosts who found love when they least expected it. From a romance that blossomed after a stay at a home found on Airbnb, to a heart-warming proposal during an Experience booked through Airbnb, here are a couple of our favorite love stories.
Romel & Brittany
"Francisco, I'm going to propose to my girlfriend during your Experience!"
This is how 33-year-old Romel from California introduced himself to his Airbnb Experience host Francisco in November last year. Romel wanted a photographer to capture the moment he popped the question to his girlfriend during their trip to Barcelona, and Francisco's 'Paparazzi' Experience was exactly what he was looking for.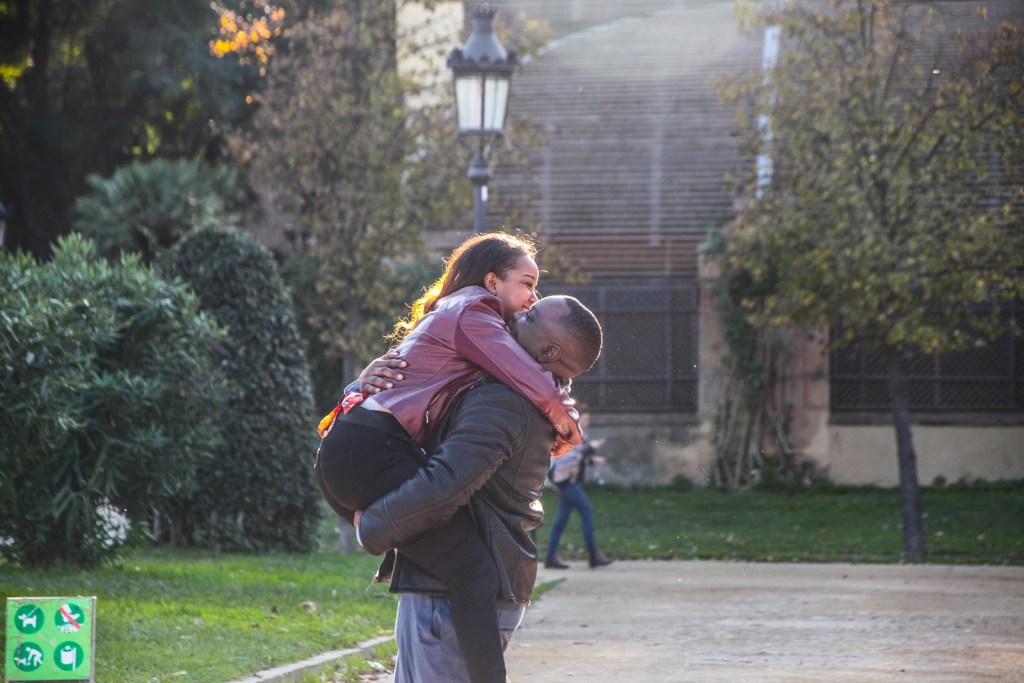 The couple met three years ago at a coffee shop. Romel mustered up the courage to talk to Brittany and shortly afterwards they fell in love while traveling around the world together. It was in one of their favorite countries, Spain, that Romel felt he should ask Brittany to marry him.
"The upcoming trip to Spain was the right time to do it – I felt the beauty and culture of the Spanish cities would be the most amazing backdrop for me to propose to the woman I love."

Romel, Airbnb Experience guest
Romel    says that he got the idea to capture the magic moment when he was booking their apartment in Barcelona.
"As we were booking our Airbnb, we came across Airbnb Experiences and saw one with a photographer who does a combined tour and photoshoot. That was it – it was perfect," says Romel. "I messaged the host, Francisco, and he was all in. He said he knew the perfect location for proposing –  Parc de la Ciutadella fountain, an amazing structure surrounded by this incredible park."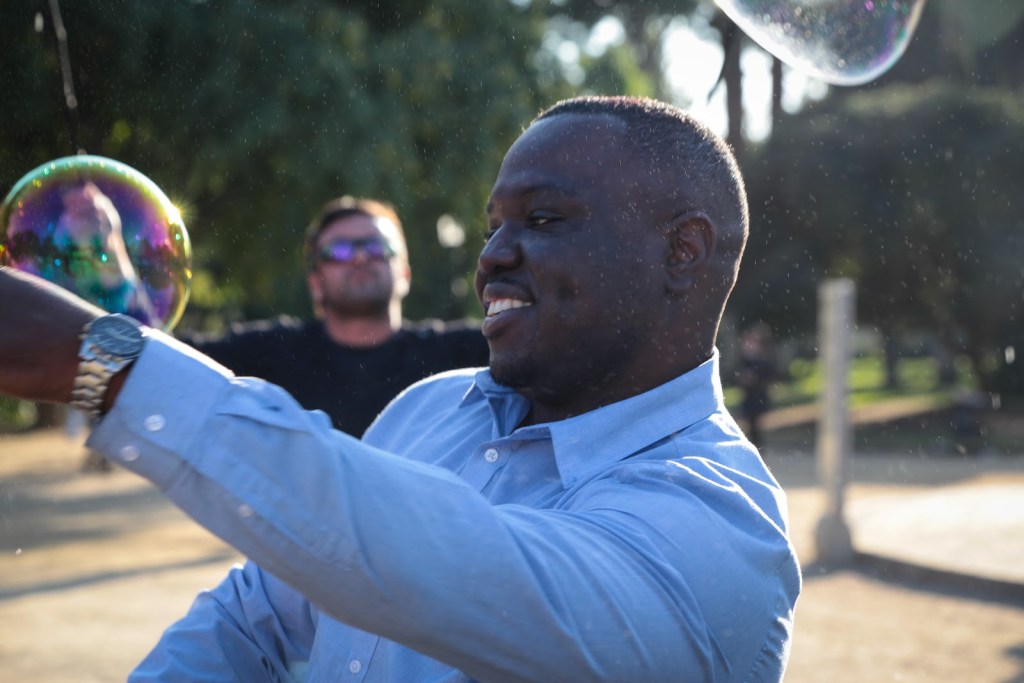 Francisco, an award-winning freelance photographer, was born in Venezuela but has lived in Barcelona for years. "The views are beautiful and quite romantic and it usually is not very crowded so I could leave them space for intimacy while capturing their magic moment close by," Francisco says of the Parc de la Ciutadella.
"Romel and Brittany got very lucky as they were the only two travelers [at the park] so they got the real paparazzi experience! It was a beautiful day and the proposal was so sweet. He kneeled and she was in shock but so happy. My wife was waiting for them at home with a bottle of cava and we had a toast to celebrate."

Francisco, Airbnb Experience host
Romel and Brittany haven't set a date yet but are hoping to get married towards the end of the year in their native California.

Nynne & Jacob
When Nynne checked in to her New York listing in 2014, she never imagined that four years later she would be married to her host and living with him in her native Copenhagen – with two kids in tow.
Back in 2014, Nynne made a last minute decision to treat herself to a trip to New York. A single mom with a 6-year old son, she'd been working hard juggling different responsibilities and needed 'fresh air and time alone.' After finding childcare arrangements, she booked herself a 'cute Airbnb listing in Soho' for a week.
The 33-year-old Korean-Dane was greeted by her host Jacob, who took her for a coffee and a mini-neighborhood tour before leaving her to enjoy the rest of her week in New York.  "It was absolutely fantastic," says Nynne. "I met up with great friends, got lost in the city and I even independently managed to go on two dates over coffee with guys who I already knew from before. At the end of the week my mind was blown – I'd never felt so young and alive!"
Finally the time came to check out and make arrangements with Jacob to return her key.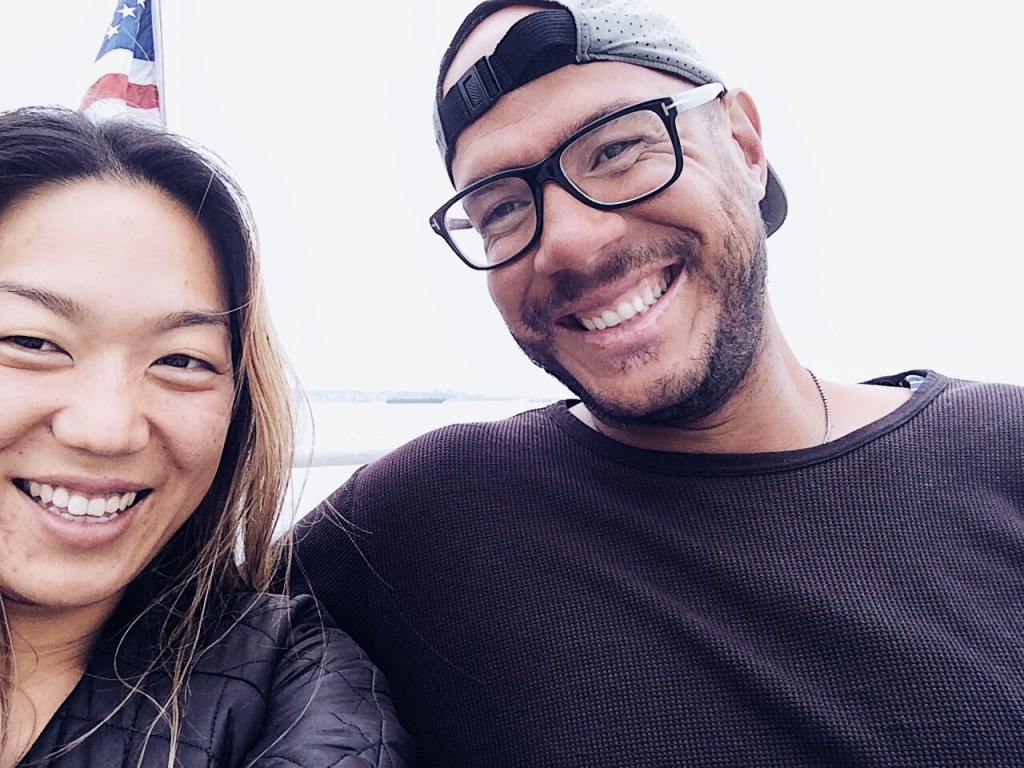 The check out process turned into a dinner with Jacob and an evening of lively conversation and burgeoning chemistry. By the time Nynne arrived back home in Copenhagen, she had put Jacob out of her mind and was back to her old routine. But a month later she received a text from him and it wasn't long before they were frequently texting, Skyping and figuring out when they'd see each other again.
Nynne wasn't taking any chances and insisted that Jacob make his intentions clear from the get go. "He was very flirtatious, and I was definitely not. So being just a tiny bit careful and guarded, I told him to commit and be serious otherwise to stop with the flirtatiousness!"
After visiting each other several times in Copenhagen and New York, Jacob proposed in February 2015 and they had a secret wedding in New York shortly afterwards. Today, the pair live in Denmark together with 10-year-old Noah and their two-year-old baby girl Ayoe.