Airbnb, Visit Oakland Partner to Showcase the City with Airbnb Experiences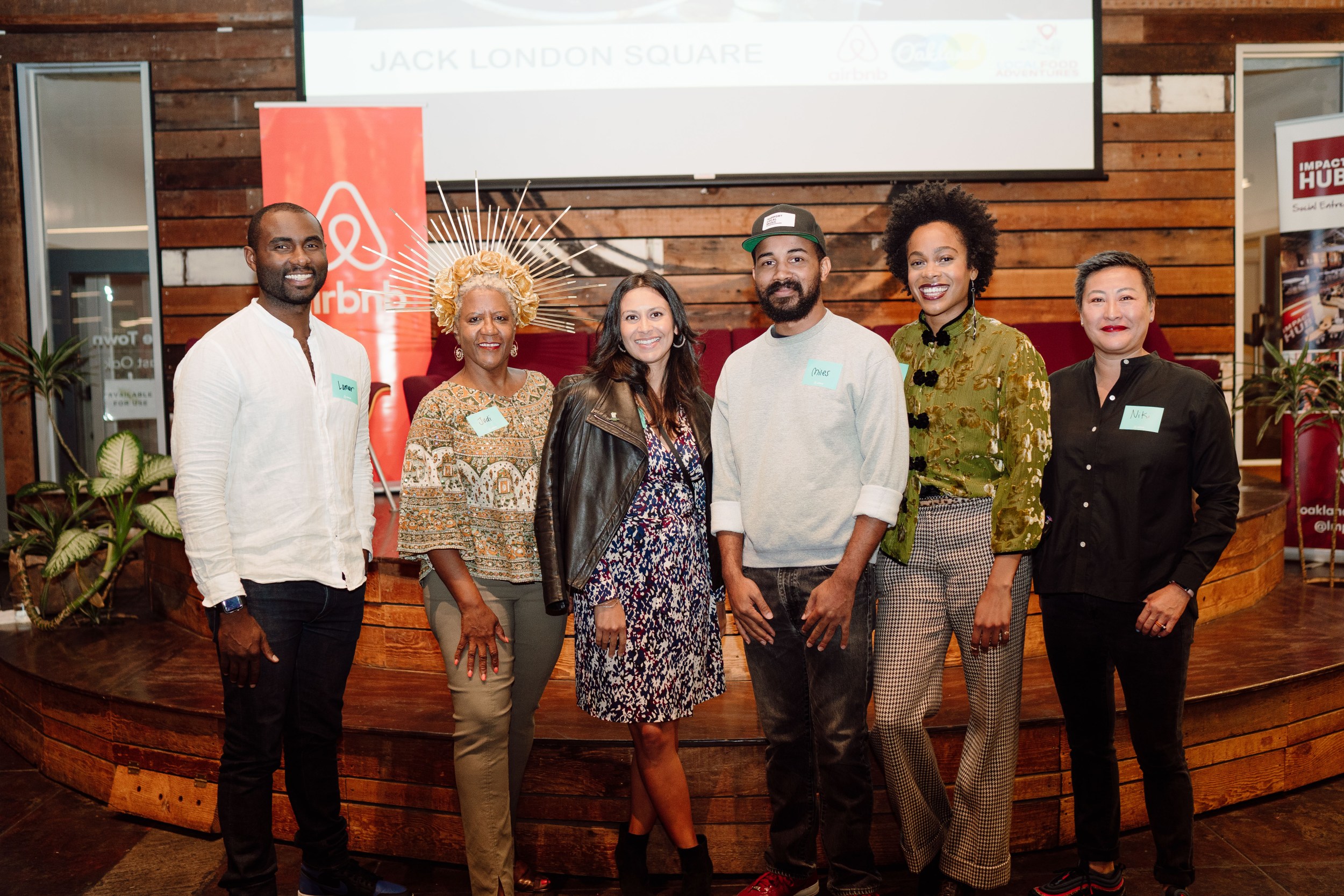 Airbnb Experiences are unique activities designed and led by inspiring hosts. From guiding guests down Temescal corridor to discovering neighborhood gems via postcards, to inspiring guests to unleash their creativity crafting festive headdresses at a local Mannequin warehouse, these authentic experiences invite guests to explore Oakland like a local.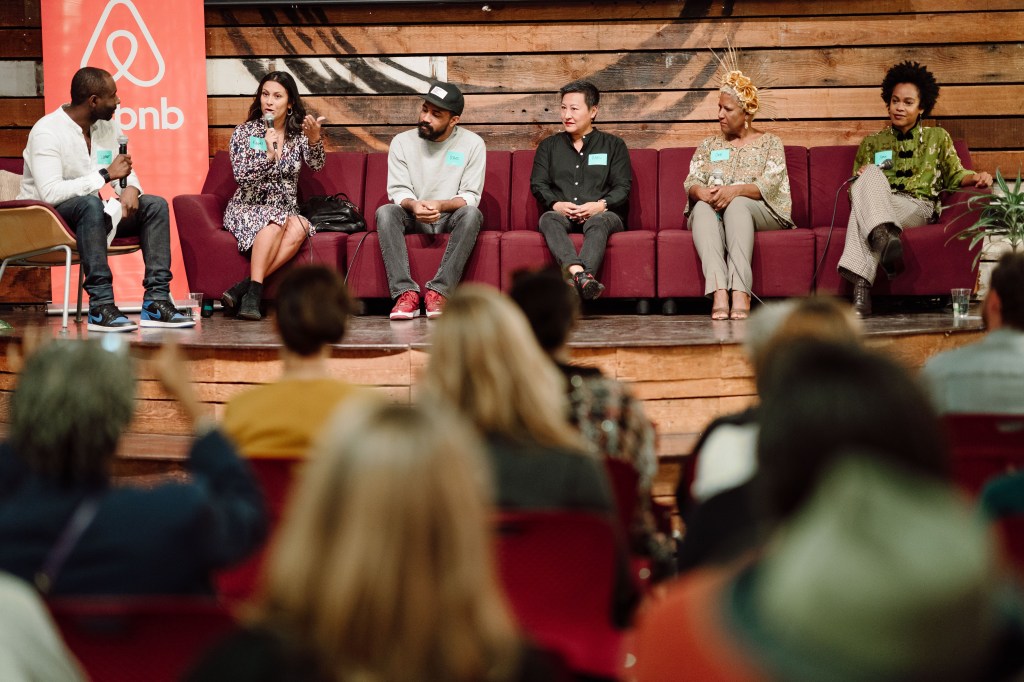 Impact Hub in Oakland. For the event, Airbnb and Visit Oakland partnered with the Oakland African American Chamber, Oakland Chinatown Chamber, Oakland Latino Chamber, and Oakland Vietnamese Chamber of Commerce to showcase a few of Oakland's best cultural ambassadors — experience hosts. By sharing the opportunity for anyone with a passion or skill to host an Airbnb Experience in Oakland, Airbnb aims to work with the community to help local entrepreneurs thrive, especially underrepresented communities in small business.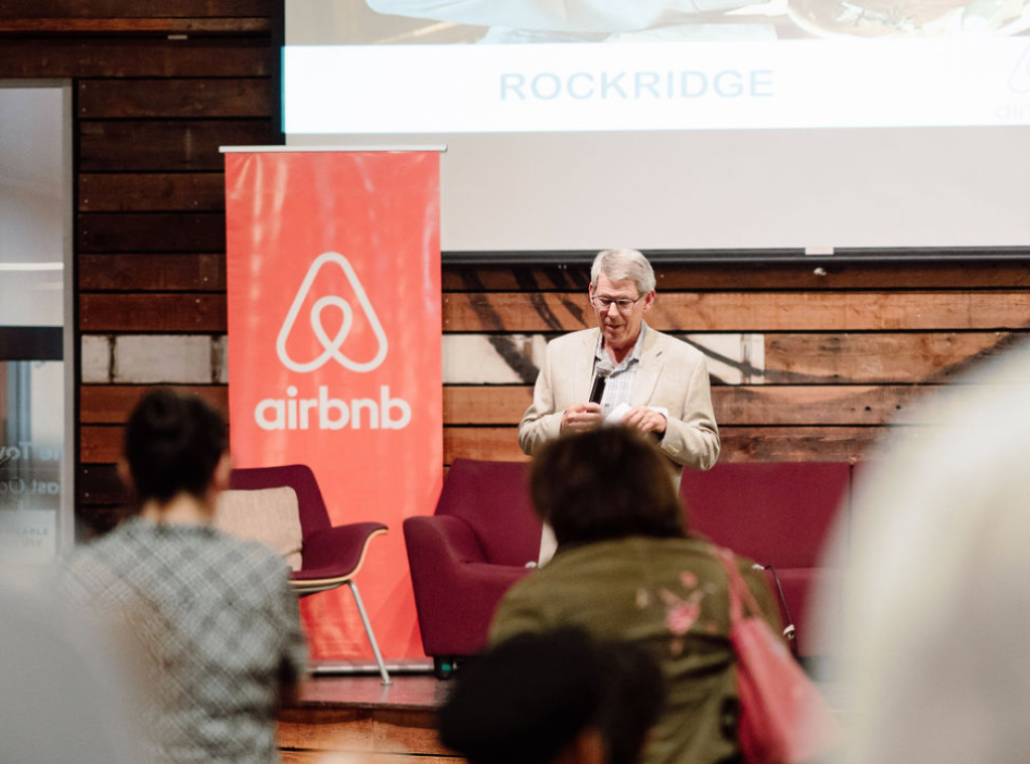 "Oakland is frequently recognized for its cultural and culinary diversity. The opportunity for Oaklanders to showcase what truly makes Oakland unique to visitors and residents is through curated experiences," says Mark Everton, CEO of Visit Oakland. "The diversity of the scope of the experiences offered in Oakland is reflective of what sets Oakland apart from many other destinations."
Visit Oakland is a non-profit that seeks to increase tourism's economic impact to Oakland through destination development and brand management.
Launched in November 2016, Airbnb Experiences provide another way for hosts to ensure that traveler spending spreads to neighborhoods and small businesses beyond traditional tourist zones. Airbnb Experiences are also powerful drivers of entrepreneurship, creating a low-barrier pathway for locals with a shareable passion or skill to incubate new business ideas, earn extra income, and market to Airbnb's vast community – all without the substantial capital it normally takes to start a business. There are now more than 40,000 Experiences in 1,000 cities around the world. All Experiences are reviewed for access, expertise and human connection. To become an Airbnb Experience host, sign up here.
"Being an experience host allows me to generate income around something I am passionate about — arts & culture — and have fun. I love to be able to engage the Oakland community creatively," says Judi Townsend.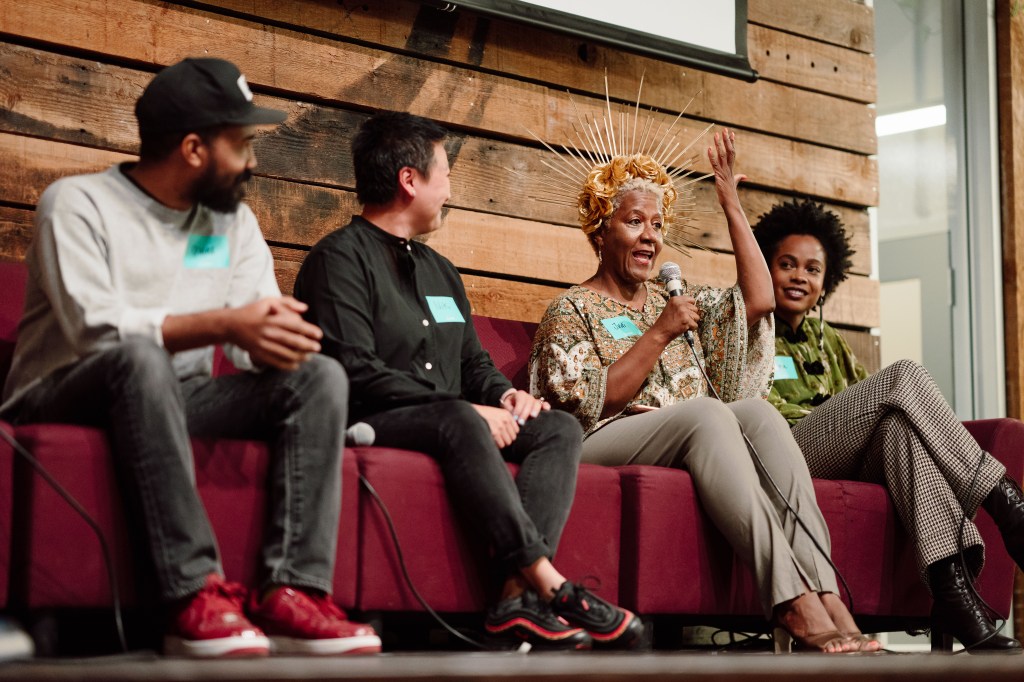 If you're interested in becoming an experience host, click here.