Even when Airbnb was just a few employees operating from a small apartment on Rausch Street in San Francisco, our founders made creating a strong culture one of their top priorities.
Today, we have more than 2,500 employees in offices around the world and maintaining that culture while recruiting, developing and retaining a talented, diverse and passionate workforce remains at the top of our agenda.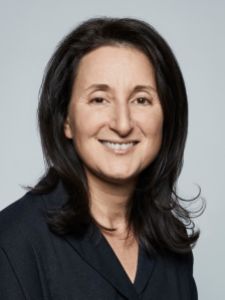 Today, I'm thrilled to announce that Beth Axelrod has joined Airbnb as our new Vice President of Employee Experience. Beth will bring her incredible passion and deep expertise to building out this essential aspect of our business.
Beth's career has spanned three industries: investment banking, management consulting and human resources. Throughout her career, she has worked to attract and retain talented people, build inclusive and productive office cultures, strategically scale businesses and help mission-driven companies and communities succeed.
Previously, Beth served as Senior Vice President of Human Resources at eBay, playing an instrumental role in strengthening and scaling eBay and PayPal during a period of rapid global growth. Prior to that, Beth was Chief Talent Officer at WPP Group, one of the world's premier communications services firms. In addition, Beth was a partner at McKinsey & Company as well as a co-author of the groundbreaking book, The War for Talent.
Beth is passionate about education, leadership development and diversity and sits on several corporate boards as well as academic advisory councils and boards: Heidrick & Struggles, Bulger Partners, UC Berkeley Executive Education, the Clayman Institute for Gender Research at Stanford University, the Jay H. Baker Retailing Center at the Wharton School of the University of Pennsylvania and YaleWomen.
Beth is a global leader in the field of human resources and talent management and I'm incredibly excited that she's bringing her skills and extensive experience to our Executive Leadership team. With her experience, Beth really could have done almost anything. But she decided to follow her heart — which told her Airbnb just felt like home.
Going forward, Beth will be responsible for overseeing virtually every aspect of an employee's life at Airbnb — from recruiting the talented people who join our global team and ensuring they can grow in their careers, to maintaining healthy environments in our offices around the world, to curating our many employee benefits and resources. She'll further our mission by creating a diverse workforce and culture where every employee feels like they belong here at every step in their career.
As we welcome Beth, I also want to thank Mark Levy who for over three years has been an integral leader in the creation of employee experience at Airbnb. His work, along with the global Employee Experience team to create a successful, inclusive workplace has been recognized by the Human Rights Campaign. He has championed our efforts to make Airbnb one of the best places to work in the world and diligently worked to bring our employees, hosts and guests together.
Mark will remain with Airbnb and I'm thrilled that we will continue to work closely together.
Just like our global community of hosts and guests, the remarkable people who work at Airbnb continue to find new ways to inspire us every day. Our employees make this community possible. So we want their careers here to be just as exciting and rewarding as the experiences they help create.