10 Unexpected College Collab Towns and Tips for Finding the Perfect Place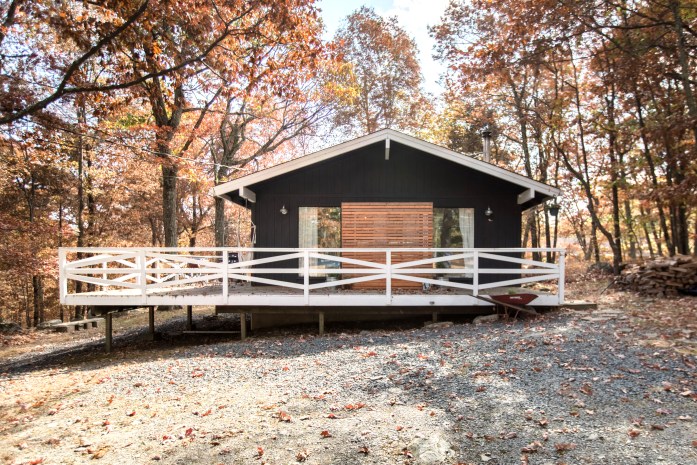 As many college students have shifted to remote learning, some are trying out a new way to responsibly collaborate and live together IRL. To maintain a sense of normalcy throughout their studies this semester, students are booking college "collab houses" for long-term stays through Airbnb.
We miss the college community, but it has been a really awesome, memorable fall term, which we didn't expect to have in these circumstances.

Carson, college student, on his experience staying in a collab house
If you're yearning for the company of your own generation while learning remotely but don't know where to start, college students Sophia, Alya and Carson share five tips for finding the perfect collab house:
👩‍👧‍👧  Find your crew: Whether it's a small group of sorority sisters or your go-to physics study squad, determine what group of fellow students best supports your needs to find balance and success – both personally and academically – this semester.
🏡  Get on the same page: Schedule a few virtual meetings together to set a budget for your housing, identify what features are most important – like a lot of space so everyone can spread out to attend seminars and study – and create a wish list to save top homes picks. From there, write out pros and cons to help identify the perfect Airbnb for the group. It's a tie? If you're all split between a couple ideal places, consider booking one place for half of the semester and then the other for the rest of the term. 
🏔 Look at low key locations: Love your college town but want to experience a new place for the semester where you can make a positive impact? Go to a more remote location where you'll support the local community during their offseason. Bonus: for those longing for a more rural lifestyle (think: cottagecore), these types of places often offer easy access to mountains, oceans, and lakes, giving you the chance to take your extracurricular activities outdoors.
🚗  Consider nearby support: Research locations that have support – like a family member or close family friend of someone in your pod – a car ride away for added comfort. Your parents will thank you, too. And if any of your future collab-mates are international students, you may want to research a location close to an international airport just in case they need to get back home in a pinch. 
🍳 Plus up your amenities: Use filters to fine tune your search for the home features that will best meet your live-study needs. Hosts on Airbnb offer everything from full kitchens (goodbye crowded dorm kitchens and meal plans, hello food delivery services for foolproof cooking!) to dreamy backyards that provide a respite from studying. This semester, amenities like wifi, pet-friendly homes, and pools are top of mind for Gen Zers in their searches on Airbnb for long-term group stays.* Before booking your place, get in touch with the host to ensure things like wifi will be sufficient for the entire group.
In need of inspiration on where to spend the remainder of this semester or next? Here are 10 unexpected places in the US that Gen Z guests are heading to for long-term stays**, paired with the perfect collab house in each location:
The trend of students renting houses to remote learn together is getting increasing notice with others, too, according to a recently commissioned Airbnb survey. Of the quarter of respondents who have experience taking online classes or have a family member that does, 77 percent of them are aware of the trend of college collabs. And despite the other three quarters of respondents not having a connection to online classes or students, 74 percent of them strongly or somewhat support the college collab trend.***
As students redefine what "a semester abroad" looks like in 2020, the health of our communities is all-important to us and we urge our hosts and guests to follow local health guidelines.
*Searches made by 18-24 guests from the US, for long-term, group trips (3+), and amenities for check-ins between August 23, 2020 and December 31, 2020.
**Bookings made by 18-24 guests from the US, for long-term, group trips (3+), for stays between August 23, 2020 and December 31, 2020.
***Based on a survey commissioned by Airbnb and conducted by ClearPath Strategies from September 15-19, 2020 of 1,010 US adults.