Airbnb and Visit Tampa Bay Partner to Support Tourism Recovery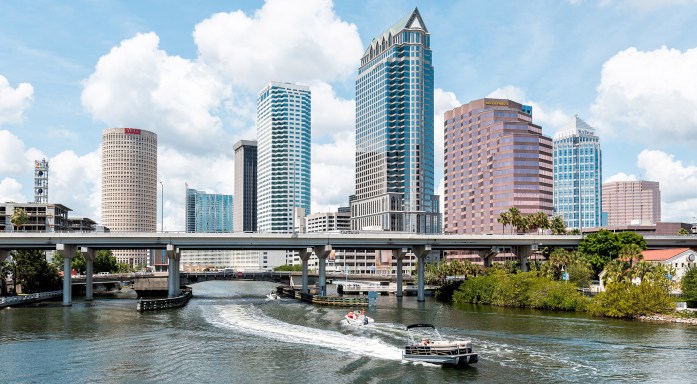 Look now, book later. That's the message of a new joint campaign launched by Airbnb and Visit Tampa Bay that aims to support the area's economic recovery and keep the destination top of mind for when nearby visitors are ready to travel again. 
On December 18, Airbnb will launch a dedicated landing page and targeted social media campaign featuring a curated selection of nearby stays and unique outdoor activities – from historic Ybor City to Hillsborough River State Park's hiking trails and river rapids – encouraging people to safely rediscover Tampa Bay in 2021. Early next year, the campaign will expand to include email promotion as well. 
"As tourism in the Tampa Bay area continues to recover, we hope this campaign will encourage locals to safely explore nearby restaurants, shops, and outdoor activities, and support the local economy in the process. We look forward to continuing to work with Visit Tampa Bay to support tourism recovery efforts and the local economy," said Viviana Jordan, Airbnb public policy manager for Florida.
"Targeting local travelers has been a key objective for Visit Tampa Bay since the summer and we are excited to expand upon that with Airbnb," says Santiago C. Corrada, president and CEO of Visit Tampa Bay. "This partnership will be integral to the much-needed boost our destination and the travel industry needs to combat the relentless effects from the pandemic."
As part of Airbnb's partnership with Visit Tampa Bay, the organization was also one of the first in the world to join Airbnb City Portal earlier this year, a first-of-its-kind solution built exclusively for governments and tourism organizations. The portal includes economic activity data and travel trends, as well as global Airbnb data insights.
The partnership with Visit Tampa Bay is part of Airbnb's work with governments and tourism agencies to support economic growth as destinations around the world seek to recover from the impacts of the COVID-19 pandemic. By working with destination marketing organizations, nonprofits and governments to support responsible and safe travel, Airbnb is helping communities harness these economic benefits for local citizens and small businesses. 
To learn more about the partnership between Airbnb and Visit Tampa Bay, visit the landing page.