Airbnb Announces #1 Wish-Listed Listing in Top 20 North Carolina Counties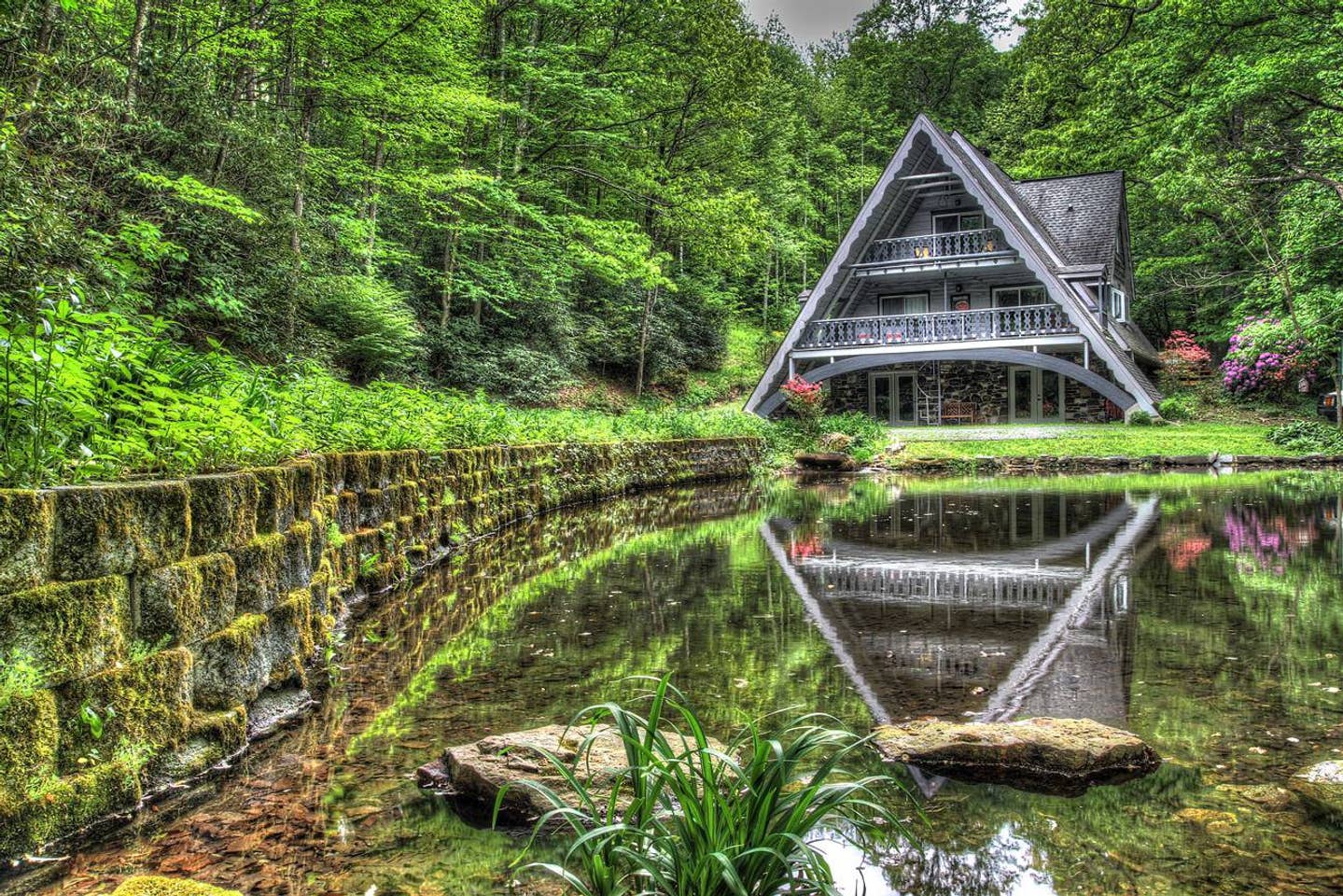 Airbnb, the world's leading community-driven hospitality company, today released a report revealing the number one most "wish-listed" Airbnb listing in each of the top 20 home sharing counties in North Carolina.
Airbnb's "wish-list" function allows users to save the listings they most desire when planning trips, whether it be a tree-house, a converted bus, or a charming neighborhood that catches their eye. The most wish-listed listings in North Carolina are among the most unique and special homes on Airbnb's platform.
For this report, Airbnb tabulated and added up to tens of thousands of wish-lists to establish which listing in each city was number one. The top 20 markets reflect a wide array of cities and counties across the three geographic regions in North Carolina*, while the diversity of the number one listings reflects what makes The Tar Heel State so authentic and unique.
Some of the most popular listings embody the kinetic energy of North Carolina's urban centers, like Brie's Gorgeous Basement Apartment near Uptown (number one in Mecklenburg County) which is within walking distance to South End and a LYNX station offering access throughout the Queen City. Other top listings gained popularity by offering opportunities to get off the beaten path and experience the more rustic, rural areas of the state, like Chad's Enchanting Riverfront Retreat (number one in Caldwell County) where guests can relax and enjoy a campfire all to the soundtrack of the river.
Many of the popular listings commune with nature by offering guests the opportunity to sleep amongst the trees. The Roost (number one in Guilford County) is an eco-friendly treehouse in the middle of Greensboro, which host Amanda Jane built herself with help from the community. An hour east on I-40, the Tiny House in the Trees (number one in Durham) is a whimsical loft in the backyard of the hosts' primary residence.
The top listings vary widely in size and scope, but occasionally they cross over in a memorable way. Brandon's Charming Tiny House at Wildwoods Community Farm (number one in Chapel Hill) is a 128 sq. ft. tiny home that sits on a four acre farm, with the mission of educating guests on sustainable living.
And encouragingly, statewide data indicates that Airbnb and the vacation rental host community appear to be complementing — rather than competing with — the North Carolina hotel industry. According to the most recent state-commissioned lodging report, North Carolina hotels are experiencing explosive growth in overall occupancy, revenue and prices — in parallel with short-term rental growth.
This parallel growth may be attributed to some of the unique and un-replicable homes available on Airbnb in North Carolina. Like Mark's Chalet Ruisseau (number one in Watauga County), an actual chalet located in the heart of the Blue Ridge Mountains. And the Cozy School Bus in NC Foothills (number one in Cleveland County), where after many great adventures on the road, Scott and Karen retired their 1983 school bus in hopes others will enjoy it as they have.
Throughout the duration of 2019, Airbnb and its North Carolina host community are committed to supporting and growing the Tar Heel State's tourism economy. The company recently announced that it delivered $24 million in state and local tax revenue to the state on behalf of its North Carolina hosts in 2018.
If interested in speaking to any of these hosts, please let us know and we'd be happy to facilitate the connection.
Permission is granted to utilize photos from these listings. The full list of counties and #1 wish-listed homes can be found in full below.

Piedmont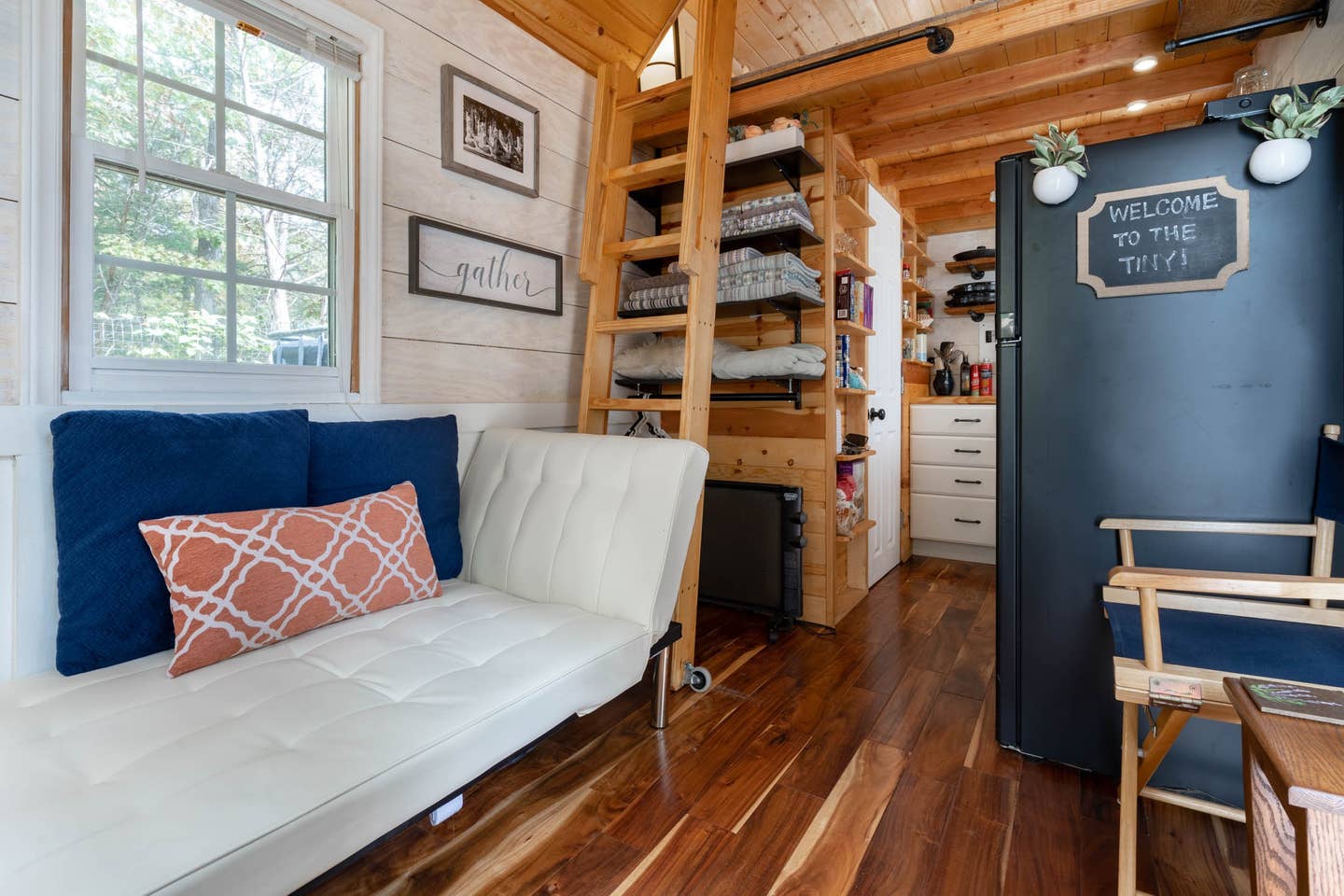 * Geographies per the North Carolina Department of Natural and Cultural Resources
** All homes referenced are intended purely to inspire and illustrate. Airbnb does not recommend or endorse specific home listings or any other homes on the Airbnb platform.
About Airbnb
Founded in 2008, Airbnb exists to create a world where anyone can belong anywhere, providing healthy travel that is local, authentic, diverse, inclusive and sustainable. Airbnb uniquely leverages technology to economically empower millions of people around the world to unlock and monetize their spaces, passions and talents to become hospitality entrepreneurs. Airbnb's accommodation marketplace provides access to 6+ million unique places to stay in nearly 100,000 cities and 191 countries. With Experiences, Airbnb offers unprecedented access to local communities and interests through 30,000+ unique, handcrafted activities run by hosts across 1,000+ markets around the world. Airbnb's people-to-people platform benefits all its stakeholders, including hosts, guests, employees and the communities in which it operates.