Airbnb enables a new era of travel to New York City
Key Takeaways
The adaptability of Airbnb's platform enables New York to again welcome tourism back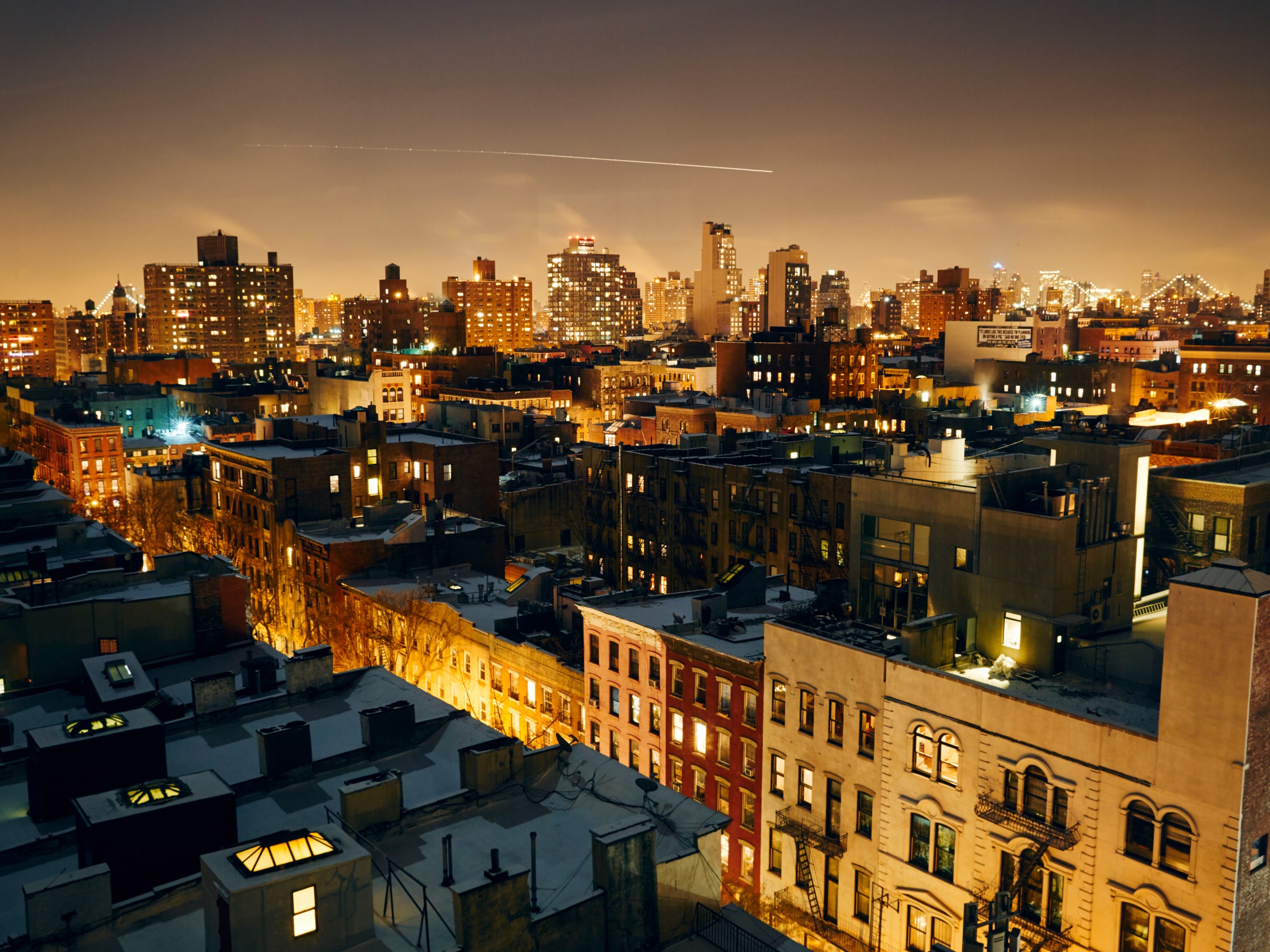 Key Takeaways
The adaptability of Airbnb's platform enables New York to again welcome tourism back
The pandemic has changed so many things, including where and how we travel. Over the last year, destinations across New York State became more popular than ever before as people sought out smaller, rural communities to explore. Now, as travel is finally returning to New York City, the "City that Never Sleeps" is one of the top-trending destinations on Airbnb in the US this fall.
But even amidst this recovery, tourism in the city will look different than it did a year and a half ago. Most notably, business travel to New York City as it was, is not coming back. In 2019, business travel to New York City accounted for $4.5 billion in revenue. This year, the projected revenue from business travel is down 88 percent1.
New York City also felt the slow return of international travel: While domestic travelers made up 80 percent of visitors to the city in 2019, international travelers have higher average spending per visit2. However, it's the decline in leisure travel in 2020 that has hurt New York City the most. The city's tourism industry saw a 67 percent drop in tourism in 2020, resulting in a $1.2 billion shortfall in tax revenue3 and a loss of nearly 90,000 jobs4.
Though travel has changed, the adaptability of Airbnb's platform enables New York to again welcome tourism back in ways that are more equitable than before, and it's already happening. Airbnb guests are staying longer and visiting areas outside of the city's traditional tourist areas. Heading into this summer, New York City was the number-two city in the world for longer-term stays of 28 nights or longer, behind only Los Angeles5.
Some Airbnb guest are utilizing the platform to find accessible and affordable accommodations while they work in New York City. Take Airbnb guest Anthony B. for example: 
"As a traveling nurse, I need accommodations that are both close to the hospitals in which I work and that offer home-like amenities, this is something I'm often able to find on Airbnb. Most recently, I utilized Airbnb while working at Coney Island Hospital, as there were insufficient hotel options nearby. Without Airbnb as an option, New York City as a work destination would be much less accessible for me." – Anthony B., Airbnb guest from Chicago, IL
While Manhattan is the most popular borough for Airbnb guests, the majority of travel to New York City on Airbnb in the last year happened outside of Manhattan6. Airbnb enables travelers to experience every part of the city, not just the well-visited traditional tourist centers, which increasingly appeals to travelers. According to a recent poll by the Travel Technology Association, over 60 percent of travelers would be less inclined to visit a city if short-term rentals were limited and/or not an option.
Group travel is also much more popular now than it was before. We're already seeing measurable increases in nights booked for larger listings (4 BR or more) and family trips from January-August 2021 over January-August 2019. This aligns with a recent study released by New York University and the Family Travel Association, which found that interest in vacation rentals for family travel had steadily increased since the survey began. Families are traveling to the city for Yankees games and staying in the Bronx. They are coming to see the grazing goats of Fort Wadsworth near their Staten Island listing, or spending a day among the masterpiece works of art housed at the Brooklyn Museum or Sculpture Center in Queens — all within walking distance of places to stay on Airbnb.
Airbnb makes dollars and sense for New York City
Tourism is such an important part of New York City — creating jobs, supporting local businesses and bringing in needed tax revenue — and we know that as this key economic engine returns to New York, Airbnb can help all communities benefit just as it has in the past. Demonstrably, Airbnb has:
Brought tourists into New York City shops, restaurants and attractions, across all boroughs.
Helped support thousands of jobs through billions of dollars in Airbnb guest spending.
Provided a financial safety net for regular New Yorkers, allowing them to collectively earn hundreds of millions of dollars in supplemental income during the pandemic.
The economic importance of an Airbnb-enabled travel bounceback in New York City cannot be overstated. In 2019, Airbnb guest spending in New York City totaled $2.2 billion, supporting more than 17,000 jobs across the restaurant, retail and transportation industries — including countless small businesses in each borough.
Additionally, when international guests return to Gotham, it's likely that many will once again want to stay in a short-term rental. In 2019, there were more than 880,000 international Airbnb guest arrivals in New York City. If the option isn't there, it's possible that the city will miss out on these high-spending guests.
Travelers want the ability and option to stay in short-term rentals. In order to stay competitive as a destination market, it's time for New York City to realize the reality of the changing world and embrace all types of tourism, including short-term rentals.
Airbnb-enabled travel helps all of New York City's communities
Travel returning also means important income for our New York City Hosts, many of whom are from diverse backgrounds and everyday people who turned to hosting as an economic lifeline during the pandemic. According a recent latest survey of our Host community, nearly one-third of our New York City Hosts received a pandemic-related pay-cut or lost hours, while 27 percent reported losing their jobs or being laid off. Additionally, nearly 15 percent of NYC Hosts work in education or health care, 10 percent work in retail, trade, transportation and utilities, 8 percent work in arts, entertainment and recreation and 5 percent work in hospitality and food services7.
During the pandemic, Airbnb has provided an important financial safety net for many New Yorkers. Since March 2020, New York City Hosts with only one listing and who welcomed their first guests during the pandemic, have earned more than $13 million8. Within that same time frame, women Hosts, who make up 52 percent of Hosts in New York City, earned $122 million9.
The community of Hosts in New York City benefiting from being able to occasionally share their home is a diverse group. According to a recent survey of over 150 Hosts in our New York City Host community, more than half identified as non-white10. Of the respondents who identified as non-white, 63 percent had a listing outside of Manhattan and 85 percent stated that the income earned on Airbnb helped them stay in their homes.
"Over the past nearly two years, Black, Brown and minority communities were hit hardest by the pandemic. And as the world attempts to get back to normal, the city and state should be doing everything possible to ensure an equitable economic recovery," said Arva Rice, President & CEO of the New York Urban League. "Responsible home sharing is about New Yorkers finding their own entrepreneurial power to provide for themselves and their families, and that's how we strengthen our community."
The economic impact of Airbnb on New York City's travel recovery is not limited to the Host community. Recently, Airbnb released a new report detailing the pandemic-related rise in cleaning fees on the platform and how those increases have generated $830 million for house cleaners in the US from July 1, 2020 through June 30, 2021. In New York City, cleaners earned an estimated $14 million in that same time period.
It's time for New York City to embrace Airbnb
Despite all of these benefits enabled by travel on Airbnb, New York City remains an outlier when it comes to major cities effectively regulating and benefiting from home sharing. This last year and a half has allowed New Yorkers to reimagine their city in countless ways, from how we use our streets and how we develop our neighborhoods, to how we can build a more sustainable and authentic tourism economy that supports people and small businesses outside of just Manhattan. Once and for all, it's time for New York to join other cities in fully benefiting from home sharing with sensible regulation. We stand ready to partner on this effort to ensure New York's recovery is successful and equitable.