As Korea braces itself for the arrival of winter sports fans in PyeongChang soon, one couple in particular is preparing to welcome visitors to their rural retreat. Meet Woo and Jeong-sook Lee, Airbnb hosts who live in a charming village surrounded by rivers and rocky cliffs.  
We lived in Seoul and China for a long time, and have always dreamed of a life in the country away from the city. I thought of my retirement and looked at potential building sites for years. One day I made the bold decision to leave Seoul.

Jeong-sook Lee, Airbnb host
Following their exit from Seoul, the couple first lived in a small village – Milyang – in a traditional Korean home called a "hanok." After five years, they decided to embrace the country lifestyle fully and settled in rural PyeongChang.
"I love traveling. I traveled with my husband throughout the country looking for a small village to settle in," Jeong-sook adds. "Actually, I was thinking about Jeju Island, but I fell in love with the pure nature of PyeongChang when I came here by chance. So I decided to settle down. It must have been destiny."
They spent a year building the home they planned to live in the rest of their lives. To soak up the splendor of the changing seasons, they placed a large window in front of the main residence's living room, which is used for guests. They then built an annex next door to the main house for personal use.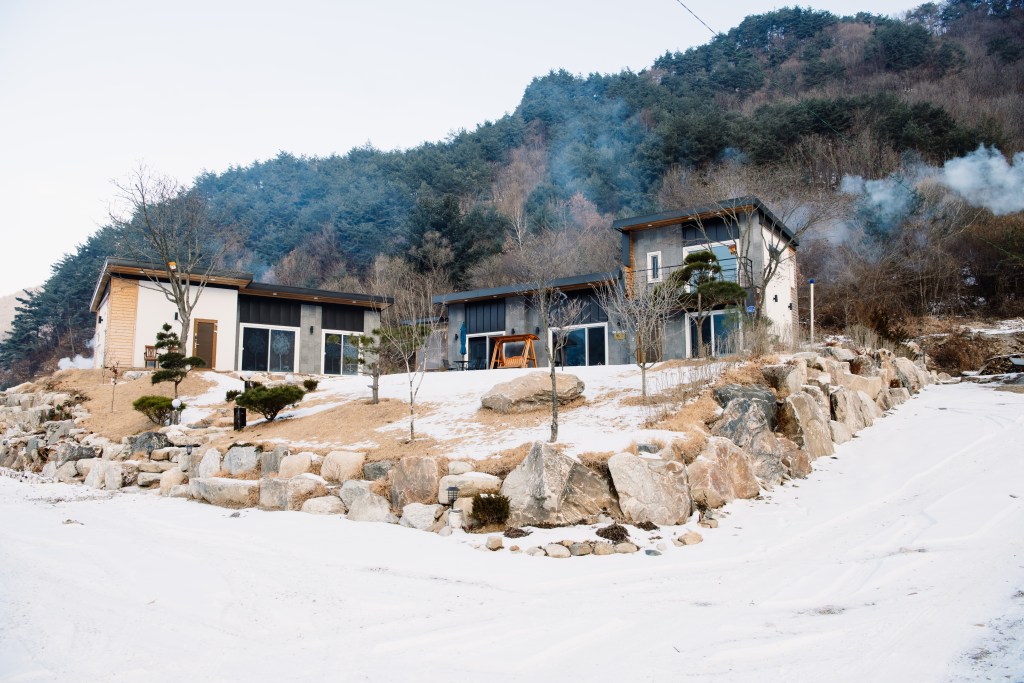 In PyeongChang, the couple began a new phase of life. Woo and Jeong-sook began farming, growing organic corn, potatoes, and sweet potatoes in the front yard. When hosting guests, they often enjoy long evening chats with some of their homegrown bounty, including persimmons dried in the sun. The garden is a source for small gifts which are sent to guests following their stay, many of whom have returned for a second or third visit to idyllic PyeongChang.
 Woo describes PyeongChang as a kingdom in the winter, and a paradise in the summer. There is a lot to see including Woljeongsa's Fir Forest Trail, a magnificent site for walking and  the Daegwallyeong Sheep Ranch, a vast grassland. But the place that Woo most often  recommends to visitors is Geumdang, the mountain behind their house.
There is a trail behind our home going up the rocky cliffs which seems as if it was carved with knives. PyeongChang is famous for its snow scenes, and if you climb up the rugged mountainside, you can enjoy the winter scenery in all its glory.

Woo Lee, Airbnb host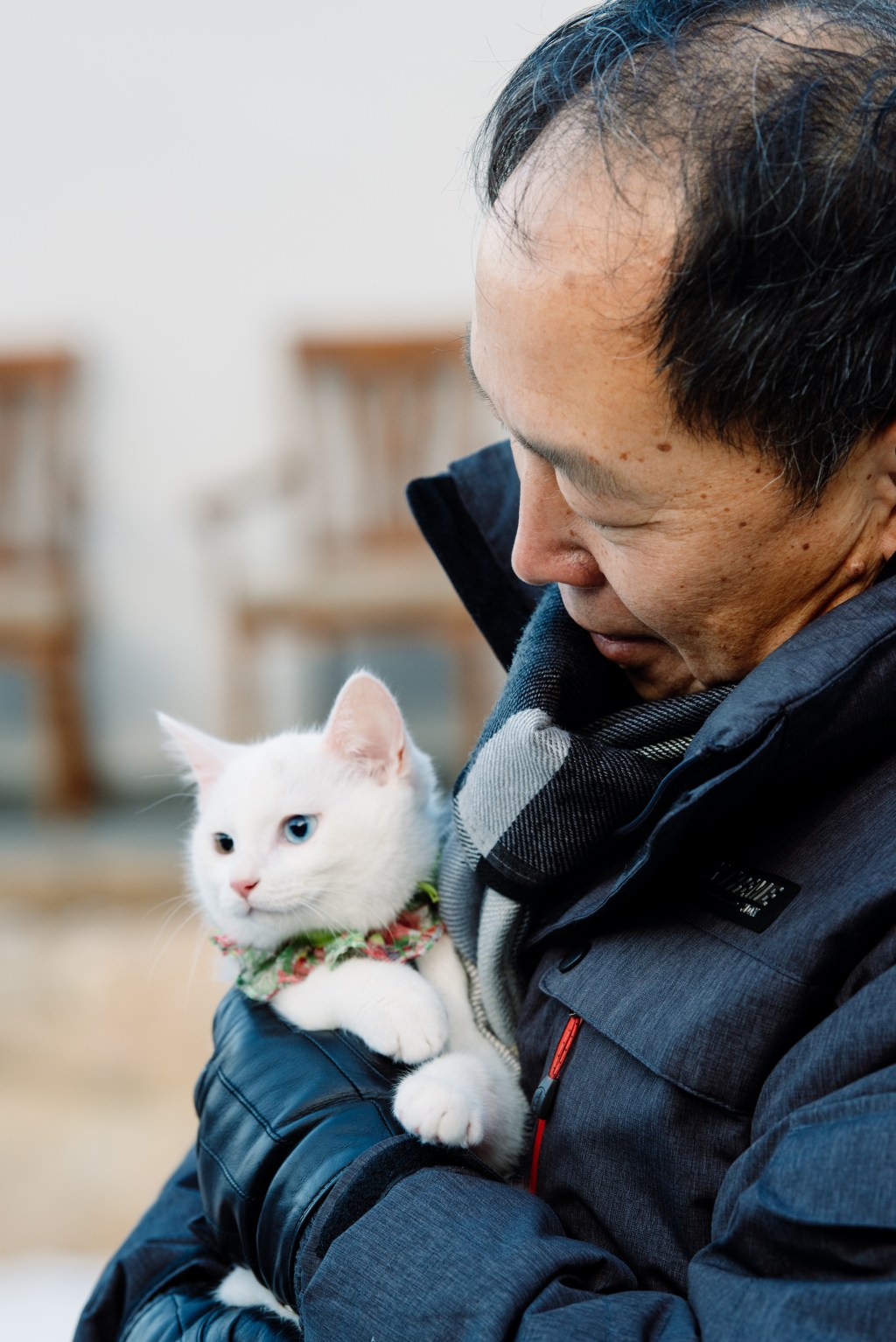 Getting to Woo and Jeong-sook's home is easy these days with the recent launch of KTX, an express train connecting Seoul and PyeongChang. PyeongChang offers something for everyone this winter: world class sports surrounded by the relaxing rhythms of a winter wonderland.
Click   here    to find Airbnb listings in PyeongChang.