Airbnb is excited to reveal the world's top destinations for an unforgettable Pride this year. Through a specially commissioned study*, the people-powered hospitality platform with a mission to create a world where anyone can belong anywhere, has found out which destinations have the most to offer LGBTQ travelers. The study looked at 100 cities with the highest Pride attendance worldwide and found out which of these fared best under five different LGBTQ categories, including nightlife and dating.
Here are the winning cities and categories:
OVERALL WINNER
New York City
When it comes to the full package New York emerges as the overall winner in our study. The Big Apple not only offers one of the biggest Pride celebrations, it also boasts a bustling nightlife, a busy dating scene, well-established marriage equality and impressive Airbnb stats: the city that sparked the gay Pride movement following the Stonewall riots will welcome over 27,000 guests on Airbnb during Pride Week.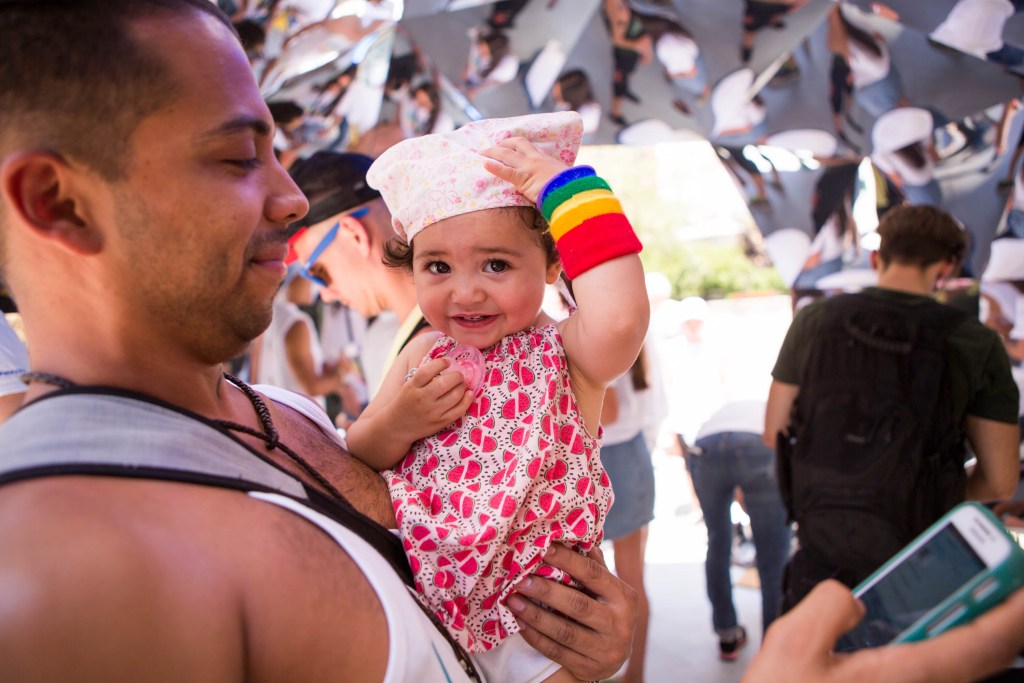 Airbnb guests arriving in New York City during Pride Week
Runners up in this category, in order of ranking, are 2. London, 3. Madrid, 4. San Francisco, 5. Paris, 6. Berlin, 7. Toronto, 8. Chicago, 9. Los Angeles, and 10. Amsterdam.
TINDER DATING WINNER
London
Traditionally a mecca for LGBTQ travelers, it is no surprise that London topped the ranking for dating. Using data shared with Airbnb by Tinder this May, we discovered that the British capital has the highest per capita usage of LGBTQ Tinder profiles worldwide (via Tinder's More Genders feature).
Runners up in this category, in order of ranking, are 2. London, 3. Madrid, 4. San Francisco, 5. Paris, 6. Berlin, 7. Toronto, 8. Chicago, 9. Los Angeles, and 10. Amsterdam.
NIGHTLIFE WINNER
New York City
Looking at the number of LGBTQ clubs and bars, New York City is a top destination in this category too. 

The city that never sleeps is closely followed in this ranking by 2. Los Angeles, 3. Tokyo, 4. Berlin, 5. Madrid, 6. London, 7. Mexico City, 8. Paris, 9. San Francisco, and 10. Barcelona.
PRIDE WINNER
São Paulo, Brazil
In terms of sheer numbers attending Pride celebrations, São Paulo tops the ranking in this category. Approximately 3 million visitors attended last year's celebrations.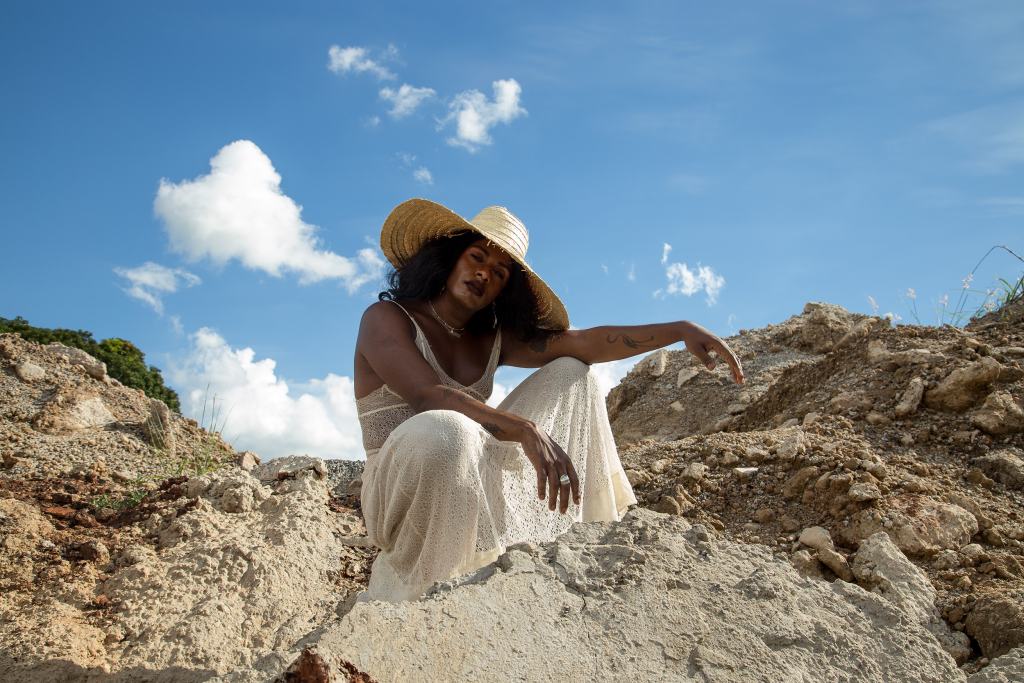 Pride Parade participants (based on average annual attendance in 2016 and 2017)
Next in line are: 2. Toronto, 3. New York, 4. Madrid, 5. London, 6. San Francisco, 7. Chicago, 8. Cologne, 9. Houston, and 10. Paris.
MARRIAGE EQUALITY (JOINT) WINNERS
Amsterdam, Rotterdam
& Utrecht, Netherlands
We also looked at our list of cities to find out which destinations pioneered LGBTQ marriage equality. In the Netherlands, same-sex marriage was made legal in 2001, making it the first country in the world to do so. This places the cities of Amsterdam, Rotterdam and Utrecht in joint first position.
The Dutch paved the way, but these countries and their respective cities followed closely behind: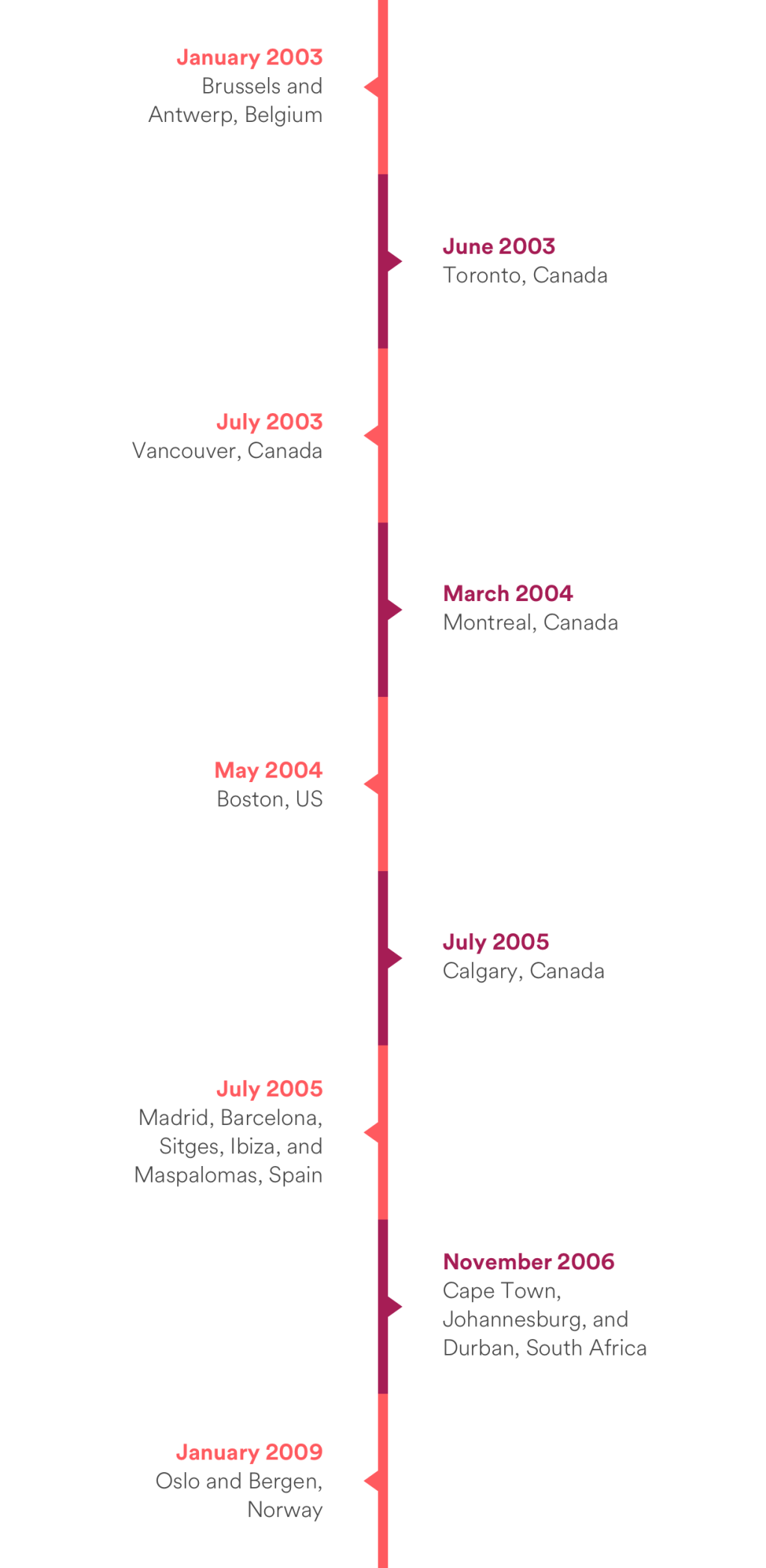 For this category we looked at cities that had the highest year-on-year growth in Airbnb guest arrivals during Pride. We also identified which cities have the highest number of LGBTQ Experiences on Airbnb and where you can find Airbnb Guidebooks with the highest number of tips for LGBTQ travelers.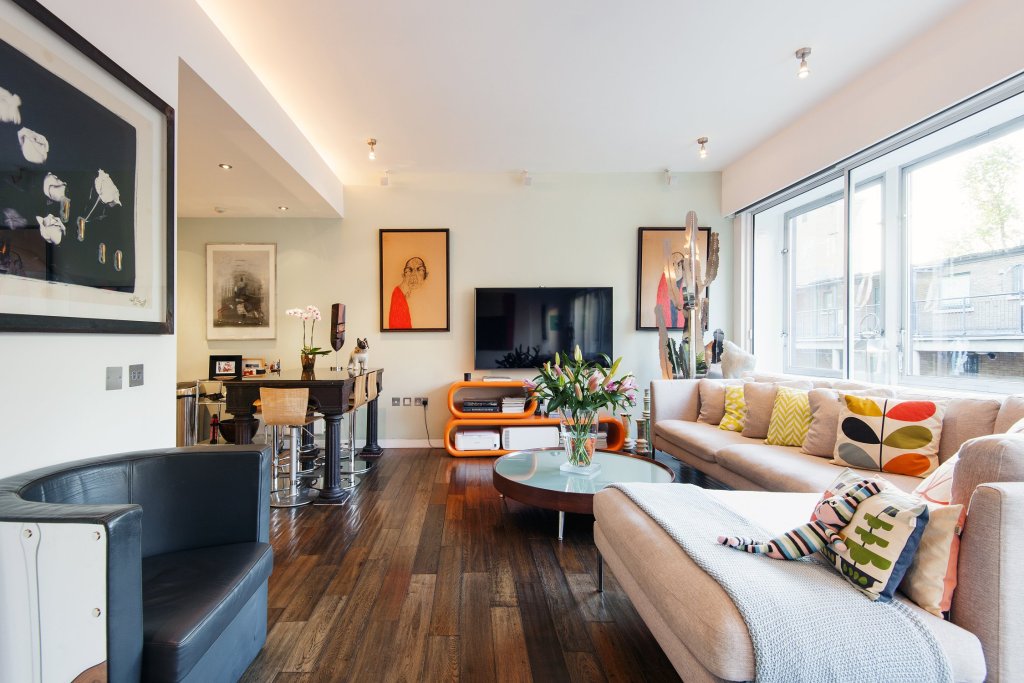 guests expected to check in to an Airbnb during London's Pride Week
The top city in this ranking is London, followed by 2. Los Angeles, 3. New York, 4. San Francisco, 5. Tokyo, 6. Paris, 7. Montreal, 8. Amsterdam, 9. Berlin, and 10. Barcelona.