Football (or soccer, depending on where you live) fever is starting to set in as fans all over the globe kick into countdown mode with the impending start of the world's largest soccer tournament in just a couple of weeks. From Japan to Mexico, fans will be packing their bags and hitting the road in hopes of watching their home teams take gold.
From June 14 – July 15, thousands of guests will be checking into Airbnb listings in neighborhoods all across Russia. In fact, we took a look at Airbnb data and are expecting to host nearly 177,000 total guests during the one-month time period. We took a closer look to see where the most fans were traveling from and discovered that half of the top 10 origin countries traveling to Russia hail from Latin America, including Mexico (in second place behind the US), followed by Colombia, Argentina, Brazil and Peru.
Explore the map below to learn more about Latin American fans traveling to Russia.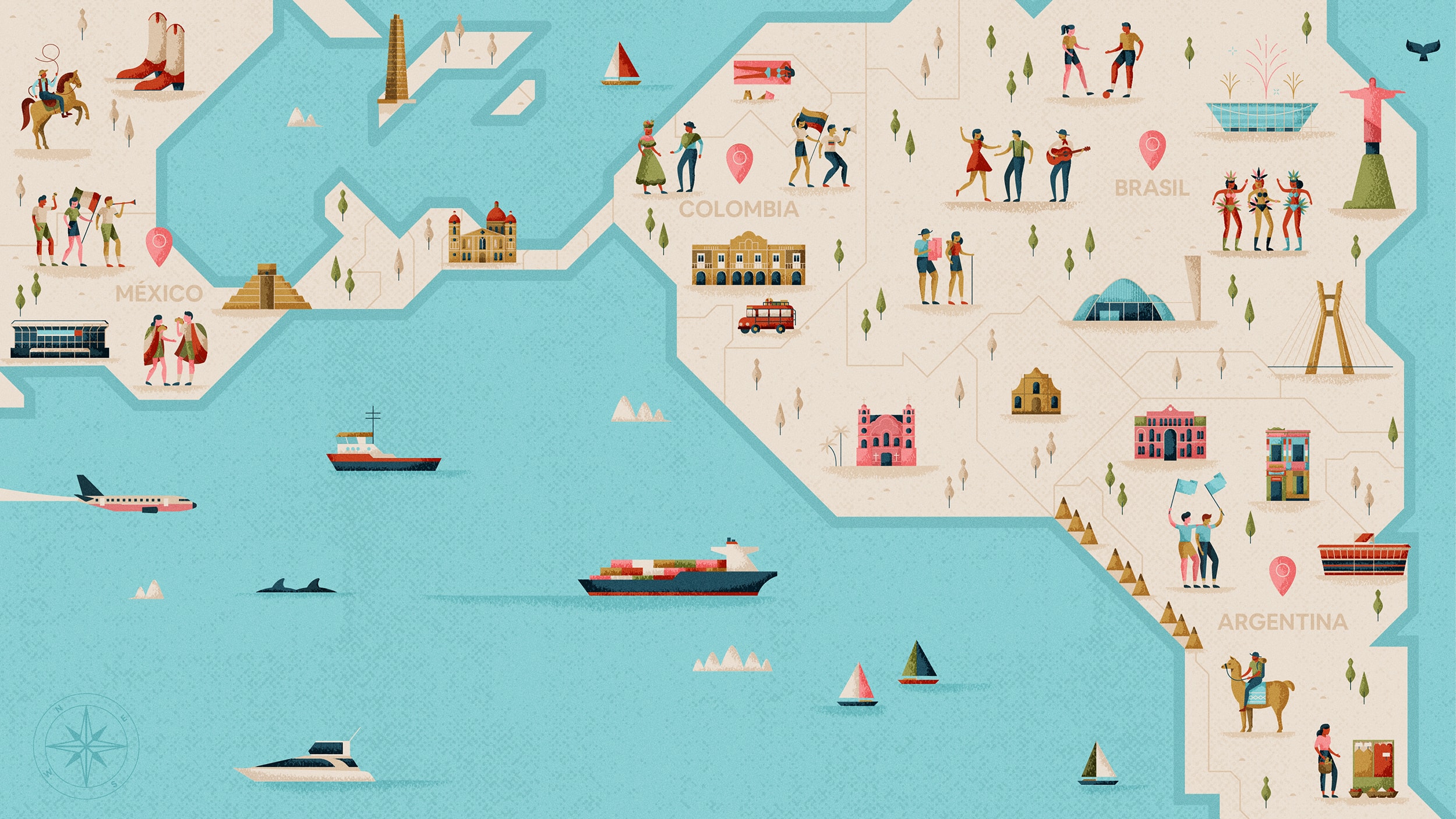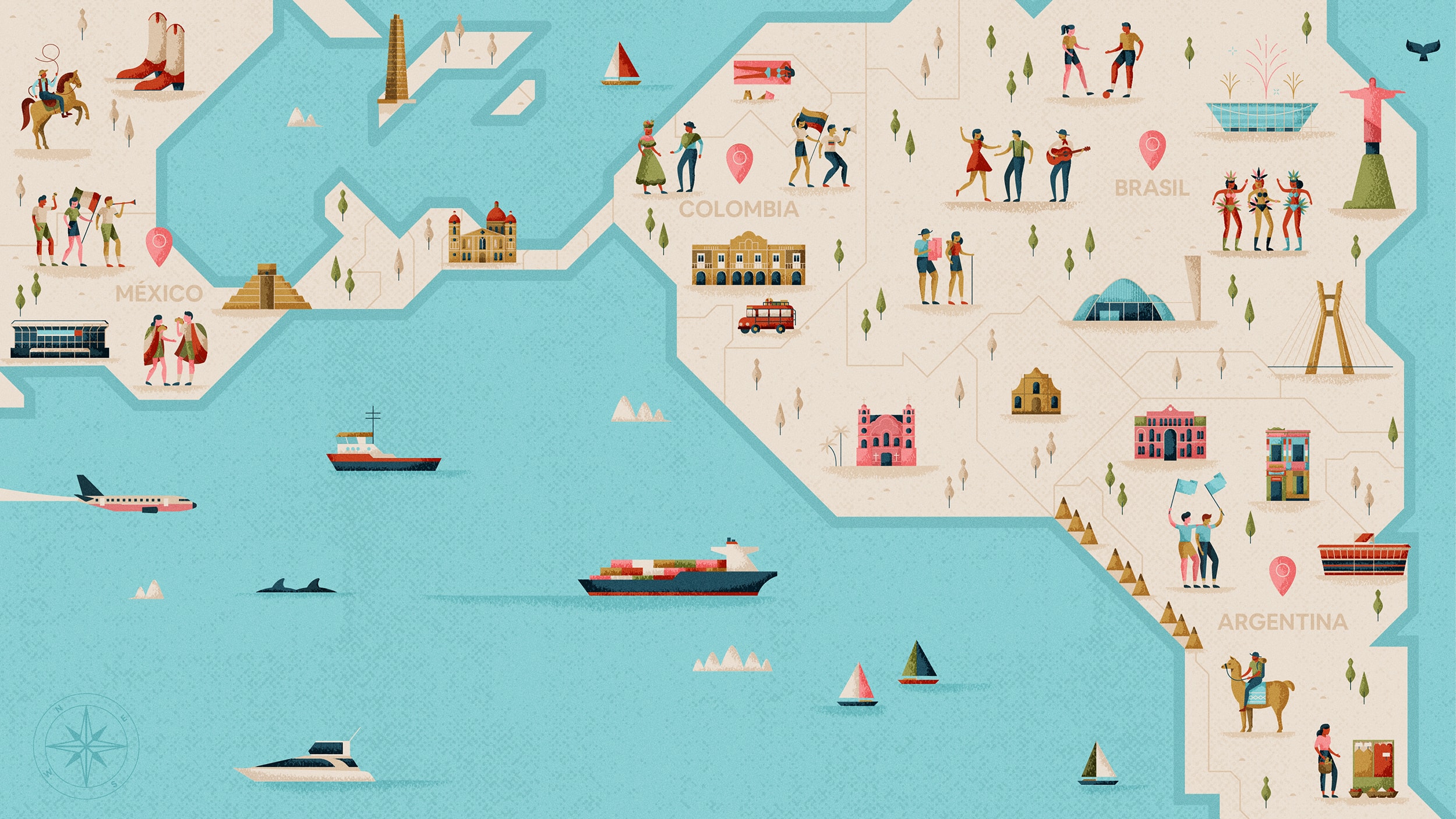 Top 10 Countries Guests Are Coming From
United States
Mexico
Colombia
Argentina
Australia
Brazil
Peru
China
France
Germany
Top 10 Cities Guests Are Coming From
Bogotá
Buenos Aires
Mexico City
Lima
NYC
London
Miami
Medellín
Sydney
Paris
It is well-known that Latin Americans are passionate about football so therefore it doesn't come as a big surprise that fans from across the region would make the long trek to support their teams, participate in the fanfare and ultimately get a shot at witnessing history.

Jordi Torres Mallol, Latin America Regional Director for Airbnb
Airbnb and large sporting events are no strangers. As the official alternative accommodation provider for the 2016 Summer Games in Rio, Airbnb hosted more than 85,000 guests from all over the world. As we turn our attention to Russia, we see that football fans from Latin America will do what it takes to see their teams play on the global stage.
More than 13,000 total guests traveling to Russia
The average booking length is 3.9 nights
The average booking size for families is 4.5 people
Mexico City, Jalisco, and Nuevo León

are the top 3 origin states

Moscow, Saint Petersburg, and Rostov-na-Donu

are the top 3 destinations
More than 9,000 total guests traveling to Russia
The average booking length is 3.3 nights
The average booking size for families is 5.1 people
Bogotá, Antioquia, and Valle del Cauca

are the top 3 origin states

Kazan, Moscow, and Samara

are the top 3 destinations
Close to 5,000 total guests traveling to Russia
The average booking length is 5.0 nights
The average booking size for families is 4.3 people
São Paulo, Rio de Janeiro, and Minas Gerais

are the top 3 origin states

Moscow, Saint Petersburg, and Rostov-na-Donu

are the top 3 destinations
More than 8,000 total guests traveling to Russia
The average booking length is 5.2 nights
The average booking size for families is 4.2 people
Buenos Aires, Córdoba, and Santa Fe

are the top 3 origin states

Moscow, Saint Petersburg, and Nizhniy Novgorod

are the top 3 destinations
All numbers reflect data for people traveling to Russia from June 14 - July 15