In Airbnb's 10 years, we've seen more than 300 million guest arrivals in homes across the world. Some of these travelers are retirees embracing their newfound freedom to globetrot, some are honeymooners taking extended trips, some are young professionals taking a gap year, but some fall into a growing category: traveling professionals, called "digital nomads." This new class of professionals is able to work remotely from other countries, continuously traveling and gaining insight and inspiration from different cultures to inform their work.
We caught up with three of them to hear their stories and learn tips they have for others hoping to travel the globe.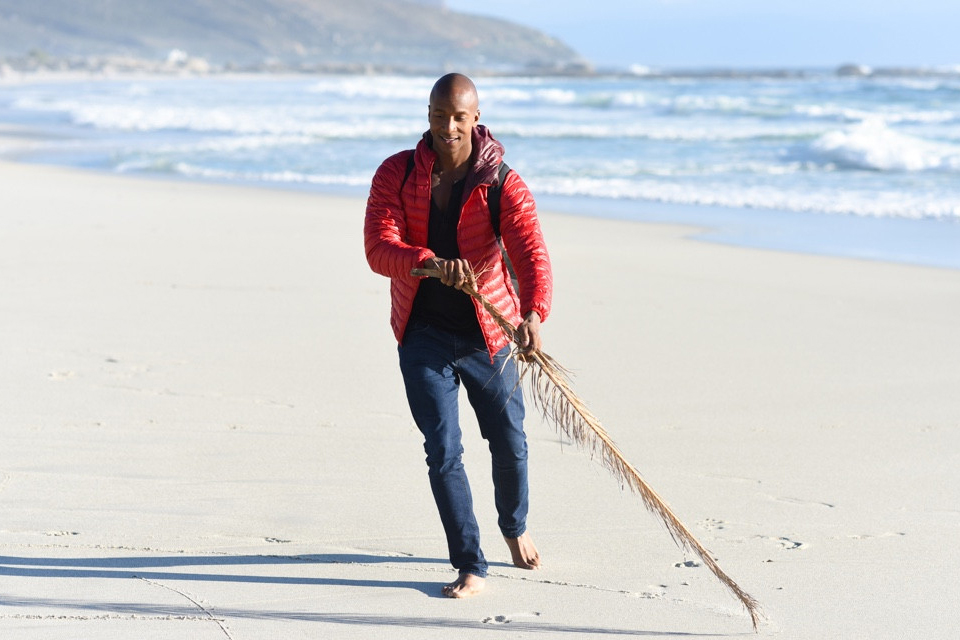 Rachman Blake | Writer + Comedian | Currently in Telangana, India
Rachman is one of the most-traveled people on the Airbnb platform, having stayed in the most countries (40+) in the past 12 months. But he wasn't always a globetrotter. After going through a break up, he decided to quit his corporate job to pursue his dream of doing stand-up comedy around the world.
His first Airbnb stay was in Rome. "It was before Airbnb was a household name and I remember thinking, 'Will staying in a stranger's home be weird? I've never done anything like this before,'" he says.
It wasn't. His host made him feel like family.
With the break up as inspiration, Rachman created an act that would use comedy as therapy, built around the universal struggles of dating. He embarked on a world tour.
He says staying in Airbnbs on that tour helps keep his team together and makes them feel like they're a family. "We perform in over 40 countries, seven days a week, and the most important things are nice accommodations, great wifi and comfortable beds," Rachman says.
It also helps them feel more like locals, which is critical for the performers since they want to be able to relate what dating is like within the values and culture of each new community. "We feel more connected to the city and we can feel the difference in our live performances," Rachman says.
His top tip for making life on the road work for you: exercise regularly. If Rachman is feeling anxious, lonely or lost, he knows he needs to works out, which he says Airbnb makes easy. He just filters the listing for Airbnbs that have gyms.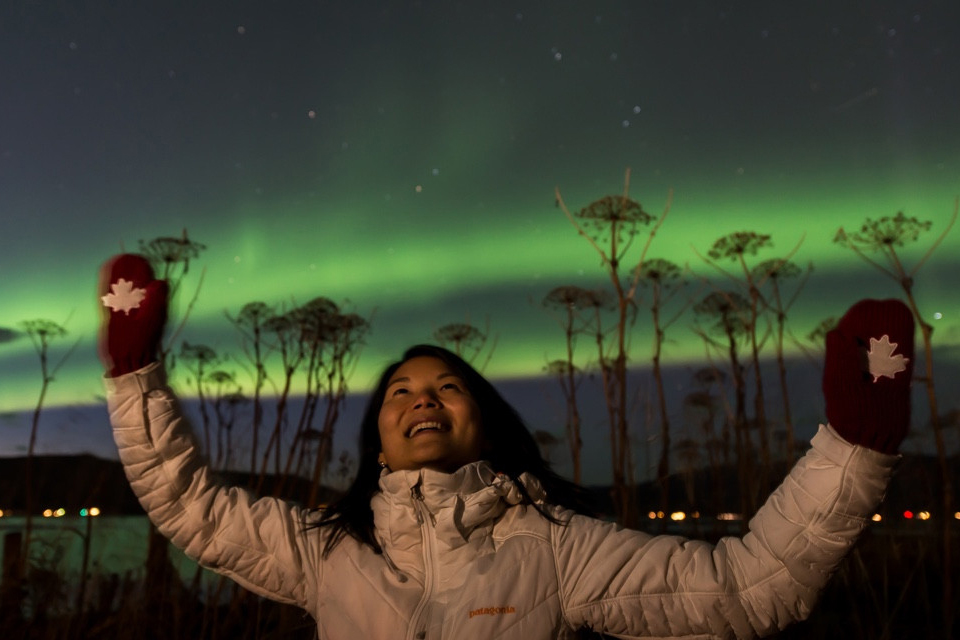 Ellany Lea | Psychotherapist + Coach | Currently in Malaga, Spain
As the eldest child to Taiwanese parents, travel wasn't a natural part of Ellany's upbringing. She grew up in Canada and put her family's needs before her own while studying hard in school, ultimately earning a degree in electrical engineering. But largely through chance, she had to stay at an Airbnb in Toronto for a few days after losing her apartment. So began her global travels, which she now does while helping others as a psychotherapist and life coach.
"I remember my first trip using Airbnb like it was yesterday," Ellany says. She had planned to stay a few extra days following a conference in Toronto with a friend, but then his in-laws came to town. "He offered to help me find an Airbnb instead. I had never heard of it before then. I gave it a try and was blown away!"
She ended up joining her host and his friends for a sushi-making party and had fascinating conversations with him about international humanitarian aid, the field she had been working in.
Ellany has now been to more than 110 countries as a solo traveler and digital nomad.
The most memorable of those experiences came when a host in San Salvador arranged a last-minute hike up Cerro Verde volcano. Despite it being Christmas day, he arranged a driver to take her there and wait to drive her back. "The hike up to see the teal lagoon inside the mouth of the volcano and the vista of other smouldering volcano tops took my breath away," Ellany says.
She recommends that if you try to live on the road make sure to pace yourself. Don't worry about FOMO, don't try to shove as many sights and experiences in as possible, and it's OK to come home needing a vacation from vacation. "There is no trophy for best burnout," she says. "My best travel tip is to remember self-care, to eat nutritiously and to create environments that allow for good, deep sleep."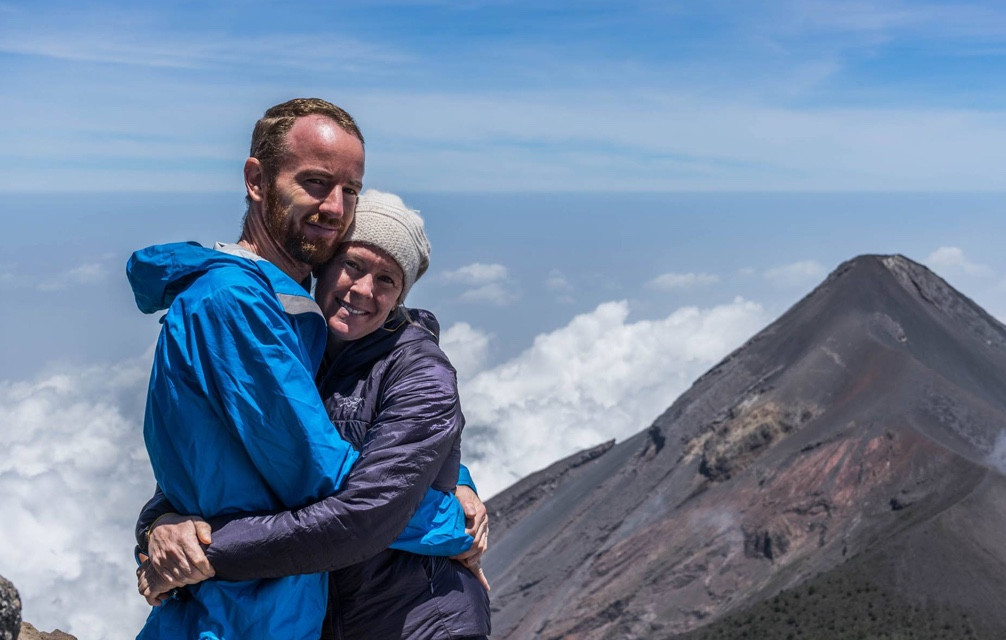 Damon & Melissa Maria | Software Developer + Midwife | Currently in Estonia
Wanderlust was long a part of the lives of Damon and Melissa. The New Zealand natives traveled together through Hawaii, New York, Canada and Central America before the birth of their son, Marlo. But shortly after Marlo's arrival, the new family began a nomadic lifestyle through Airbnb, starting with a trip for a friend's wedding in Bali, where a memorable host couple gave Marlo a stuffed animal as the family was about to depart. The rest was history.
Today, they travel for long periods, and very slowly. "To us it's 'living in the world' rather than a quick trip see the sights," they say.
So staying at Airbnbs allows them to come home to an apartment in a way that isn't possible with a hotel room. "Usually there's a kitchen to have a cozy meal should we feel like a night in. We can live in a residential area and have a touch of the experience of a local: favorite cafe, learning the layout of the supermarket, the regular characters you meet on the street," they say.
The hosts are often the first locals to give the couple a sense of their new surroundings and the culture, sometimes in immersive ways. After booking a room in a house in Quebec City without reading much about place, they arrived to find the host and her daughter only spoke French. It was a "cross-cultural exchange for us all," Damon and Melissa say. "The usual hand gestures, bad Google translations and a sense of humor was enough to get everyone working together and we were all (our host included) glad we made the leap."
Their top tip: travel light. "You only need half the stuff you think you do," they say, but it goes beyond packing: "Budget tighter to travel longer, step lightly and leave no trace."