All Aboard: Airbnb Homes with Family-Friendly Amenities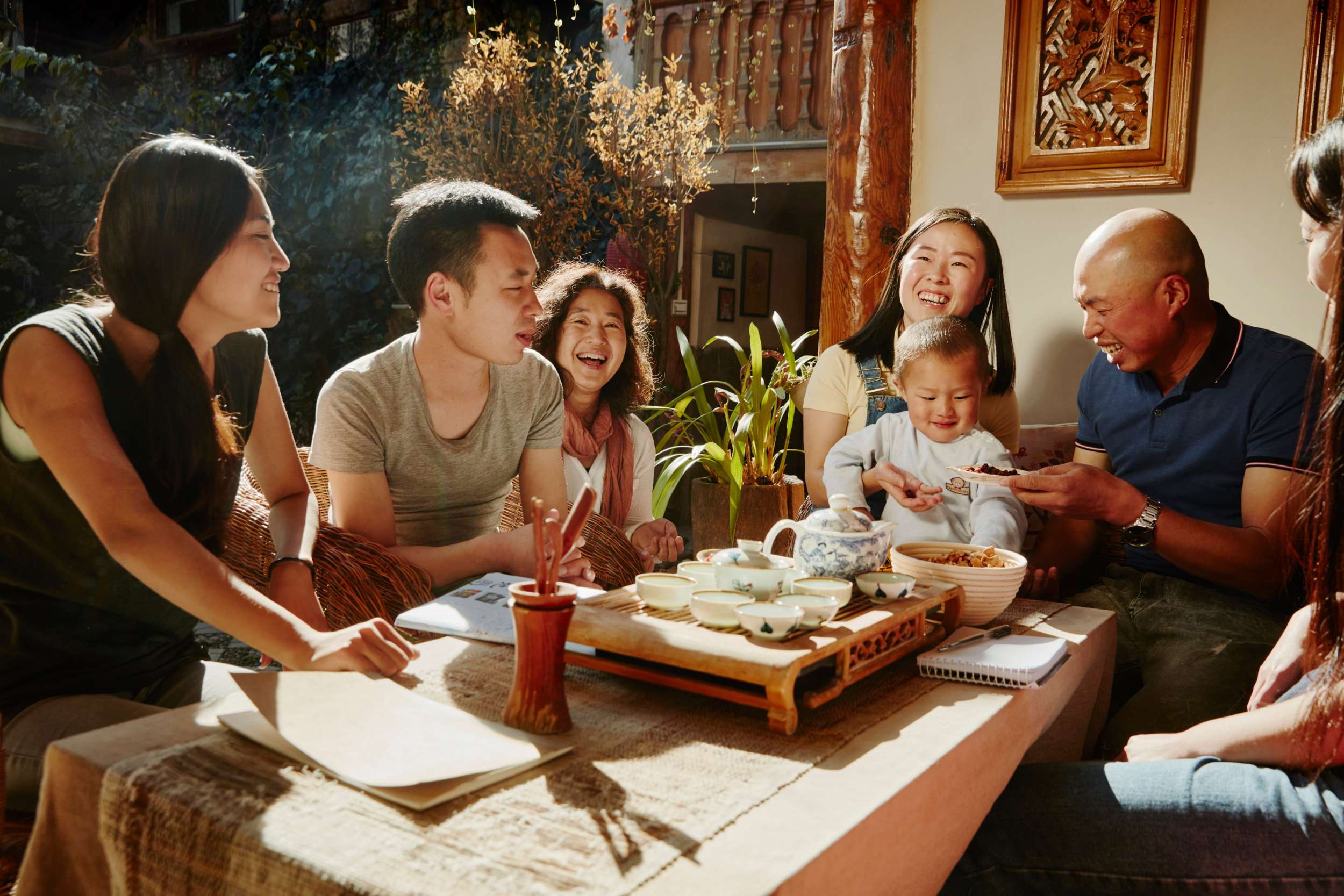 With summer approaching, Airbnb can provide families around the world with accommodations that keep the youngest and oldest members comfortable and entertained while on vacation. And traveling with family comes with extra needs — especially if there is a baby on board. From playrooms with cribs, to playgrounds and BBQs, amenities such as these will help both children and parents have seamless summer stays.
We've rounded up a sampling of ten Airbnb Homes in our trending destinations for families this summer with family-friendly features that will ensure fun for all ages.
Located in a railway car with custom woodwork, this Home has all the amenities of a vacation getaway. Guests are close to the Grand Canyon and a short drive to Sedona — both great locales to view natural wonders. This three-bedroom sleeps six, and has a stocked kitchen to cook your family meals before enjoying them on the patio facing the Grand Canyon Railroad — a perfect way to end an exciting day of adventures.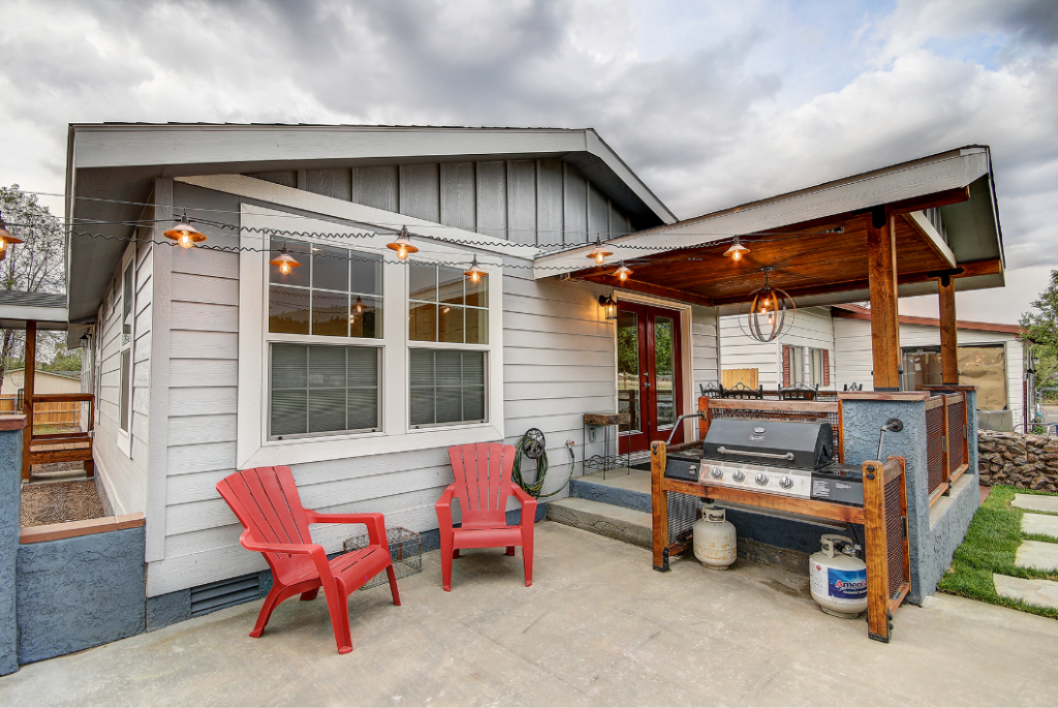 Come one, come all! If you are planning a large family reunion, this spot in Florida conveniently sleeps 20. Families will love the themed bedrooms with bunk beds, expansive dining room table, and playroom equipped with toys, a highchair, and a stroller.
This lakefront oasis with views of the Toronto skyline is situated on the shores of Lake Ontario, and is a short drive from Niagara Falls as well as major shops and restaurants. This home can sleep up to fourteen, has parking for five, a heated pool and a fire pit perfect for making memories and roasting s'mores.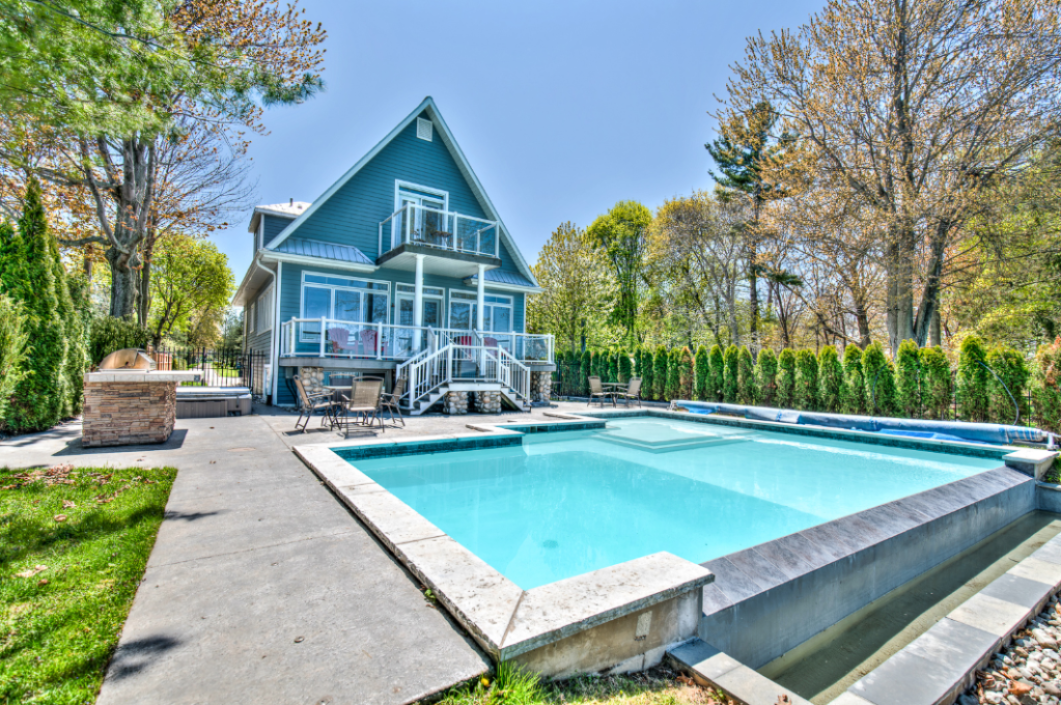 Perched on a hill above Glastres Beach, this five-bedroom villa boasts an infinity pool, kids playground, and can accommodate up to eleven people. This home also offers a special concierge service so guests can coordinate transport to and from the airport and reservedinner and water activities. Travelers can also take advantage of the nearby grocery store for home-cooked meals on the veranda overlooking the Aegean Sea.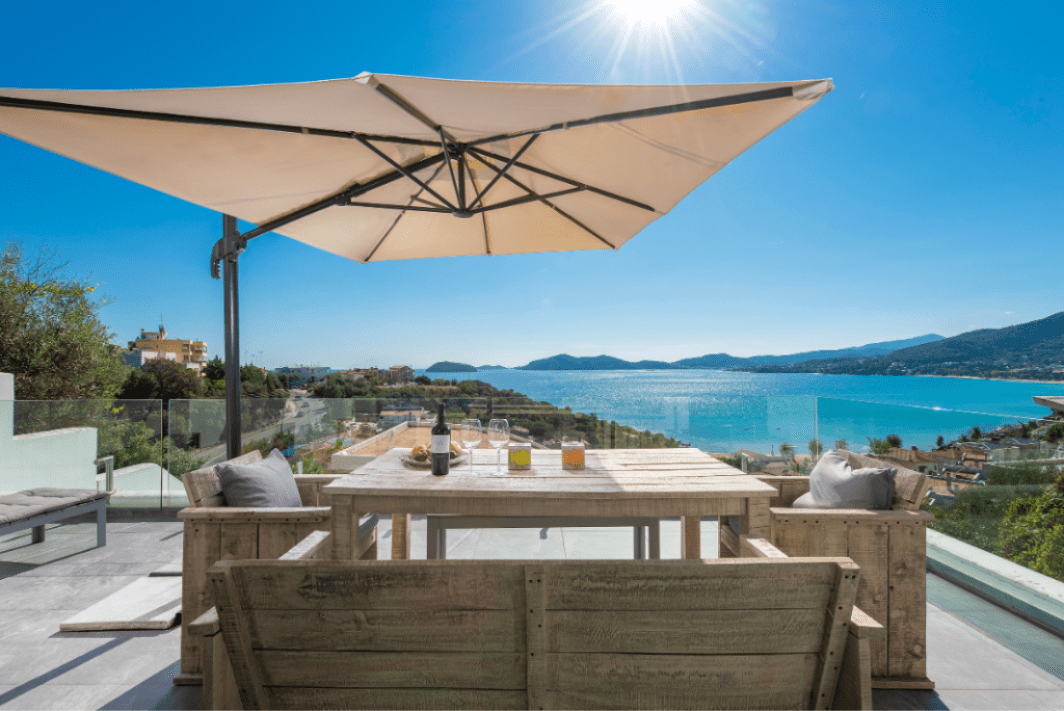 Located above a sandy beach, this condo is only a few minutes from Puerto Rico's main attractions and provides privacy for families from the bustling town. Guests have access to the home's crib, children's books and toys. Beach essentials such as coolers and chairs are provided by the host too.
Loch Etive, Tobermory, Scotland
Nestled in the mountains, this peaceful stone mansion comfortably sleeps eight. Many guests are attracted to all of the activities – kayaking in Loch Etive, hiking the hills, or if you are lucky on a clear night, viewing the Northern Lights.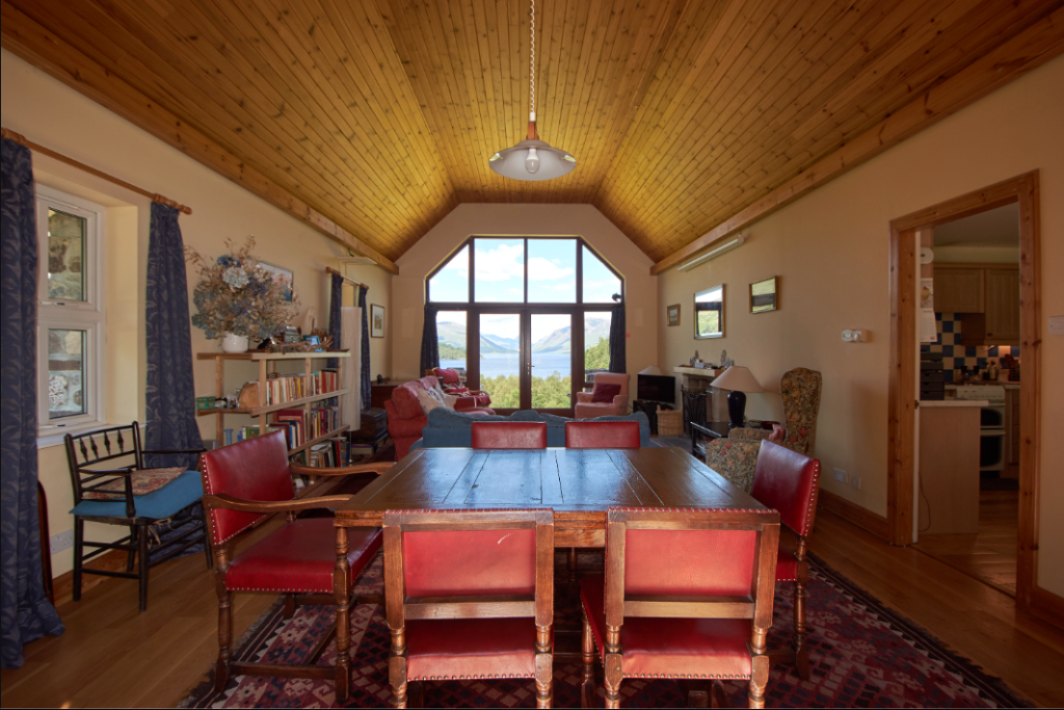 Paradise has been found for families looking for rest and relaxation in this villa located in Turkey. This home can sleep over fifteen, offers a washer and dryer, and a well-equipped kitchen including a grill. Let's not forget the outdoor area featuring a dining table for sixteen, shaded hammock and a large pool with expansive views of the Mediterranean.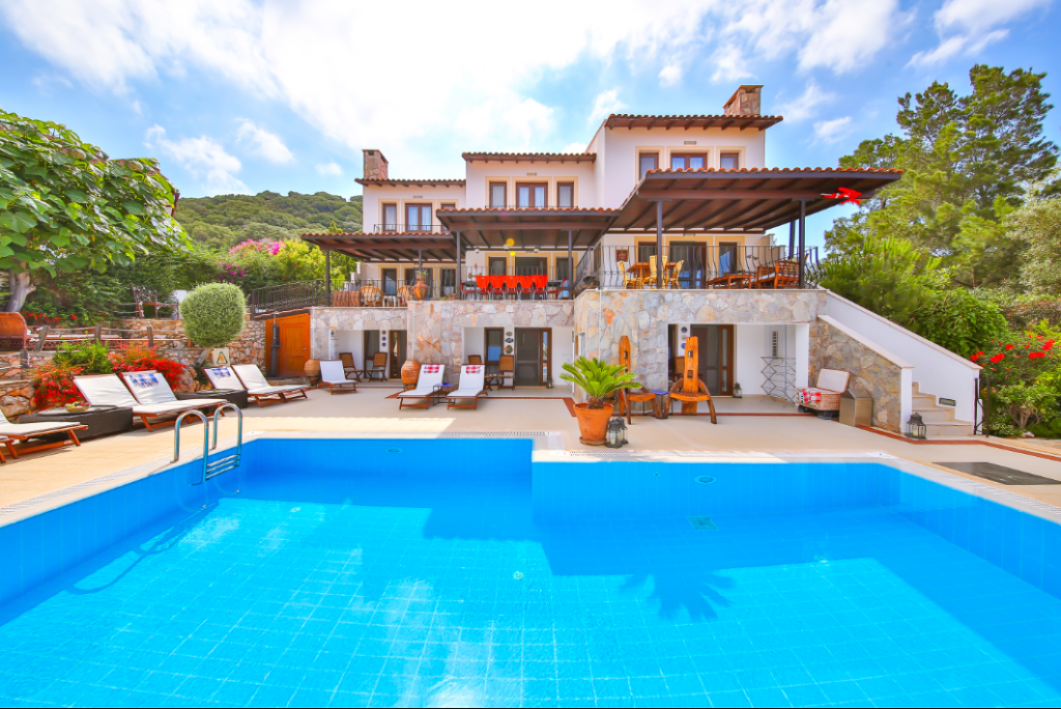 Make sure to leave plenty of time for all the activities this home in Utah offers. This seaside-style retreat has games galore in the arcade – a Ping Pong Table, bikes, and if you are craving an adventure – a new water park next door. The home sleeps over sixteen guests, and provides triple twin bunks and high chairs for young ones too.
If your family is craving a coastal getaway, this modern farmhouse fits the bill. Just a short drive to downtown Baileys Harbor and Lake Michigan, this house has all the family-friendly amenities — including bathtubs, cribs and room-darkening shades for naps. Plus, the house is designed with natural gathering places to spend time with your nearest and dearest.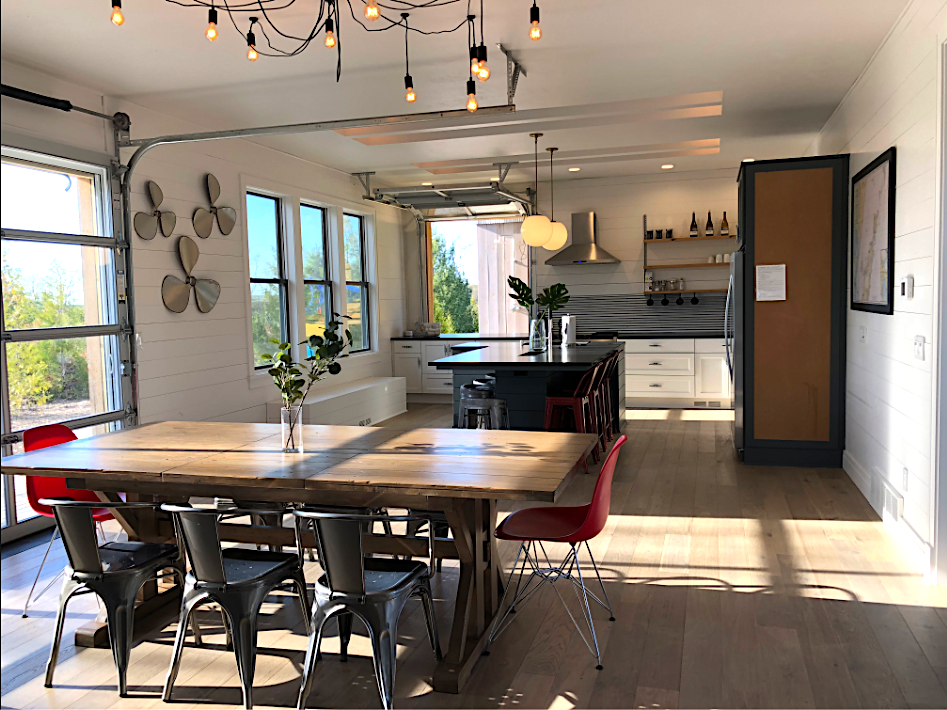 This lakehouse tucked in the countryside of Sweden is the ultimate family retreat. The main house and guest house can sleep up to nine and boasts a fully functioning kitchen, indoor fireplace and sauna. Outside, travelers will find canoes, a rowing boat, and fishing gear, and if you're in need of R&R, be sure to unwind in the hot tub on the private dock.