An update on short-term rentals in Atlanta
Key Takeaways
Atlanta City Council overwhelmingly approves zoning ordinance clarifying that short-term rentals are permitted in all residential zones.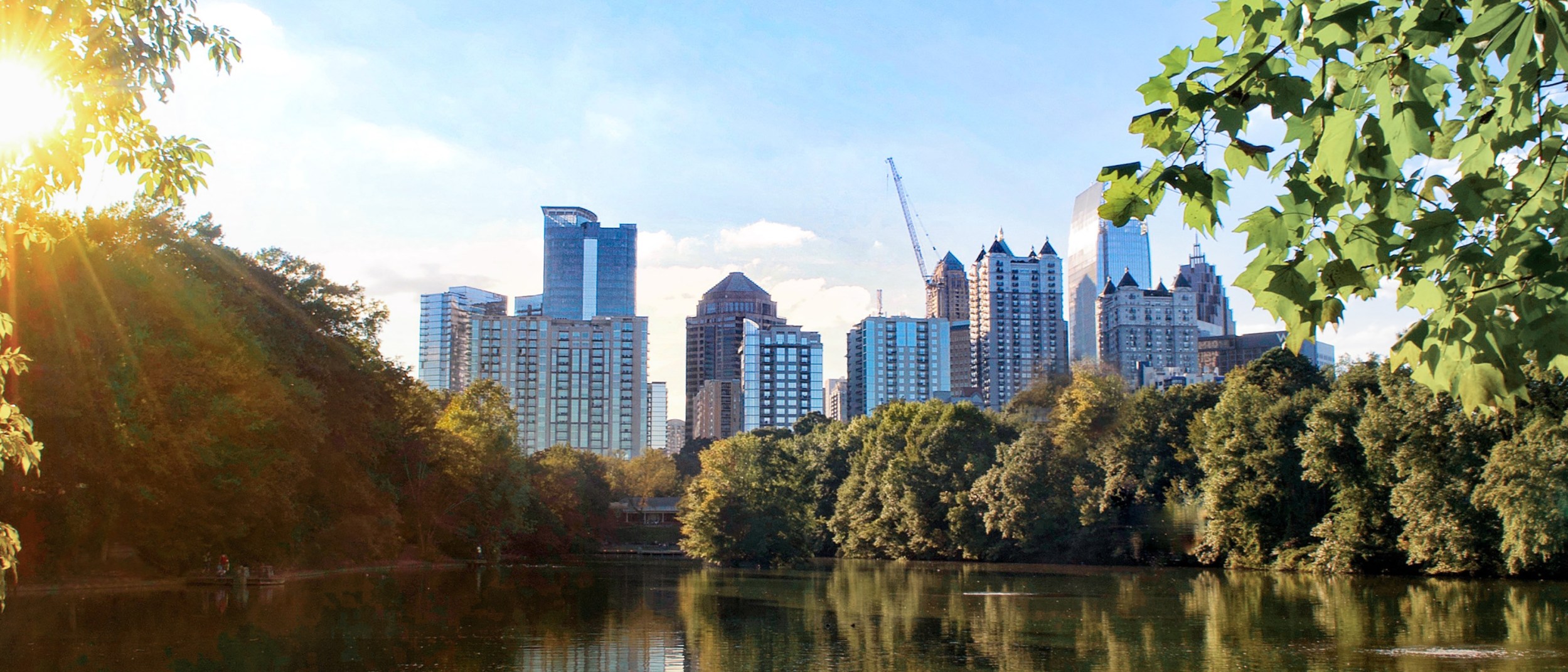 Key Takeaways
Atlanta City Council overwhelmingly approves zoning ordinance clarifying that short-term rentals are permitted in all residential zones.
This week, the Atlanta City Council voted overwhelmingly to approve Z-21-85, a zoning ordinance that clarifies that short-term rentals are permitted in all residential zones by modernizing a 1982 zoning rule. Z-21-85 is a companion bill to new short-term rental rules passed by the Council in March (20-O-1656) that require all short-term rental operators to apply for a license and be a responsible Host to keep their license.
With Monday's 14-1 vote to approve the zoning ordinance, the City of Atlanta is affirming equal access to the economic benefits of hosting for residents in all neighborhoods and helping to ensure that short-term rentals are being conducted responsibly and with regulatory oversight, city-wide.
"With this 14-1 vote to approve the STR zoning ordinance, the Atlanta City Council has provided additional clarity to communities across Atlanta. The vote empowers entrepreneurs across the city as they use the ownership economy to create income, jobs, and build generational wealth. Airbnb looks forward to working with Mayor-Elect Andre Dickens and his administration throughout 2022 to support the city's implementation of new STR rules, facilitate responsible hosting, and support tourism recovery," said Tom Martinelli, Airbnb Southeast Public Policy Director.
Atlanta's new STR licensing rules will go into effect in March 2022. Airbnb is in close contact with city leaders as Atlanta prepares to implement the rules. For more information, visit the City of Atlanta website.
The economic opportunity of hosting
Atlanta's zoning ordinance will preserve vital economic opportunity for local residents citywide, at a moment in which it is most needed for many families.
Over the past year and a half, changes in personal finances caused by the pandemic have inspired many to start sharing their extra space with travelers, joining the ranks of our more than 4 million Hosts worldwide. One third of Airbnb Hosts surveyed globally said either they or someone in their household experienced a pay cut or lost work hours in 2020 because of the pandemic; 14 percent said they lost their jobs or were laid off themselves, or lived with someone who did.
New Hosts on Airbnb since the pandemic began have earned $6 billion in income, with the typical Airbnb Host earning $9,600. Most of our Hosts are everyday people sharing the homes in which they live. In fact, according to a survey of our US Host community, 42 percent said the money they earned on Airbnb helped them stay in their homes.
One in five Hosts who are employed are either teachers or healthcare workers. A majority (55 percent) of Hosts who reported their gender are women, and women Hosts have earned an estimated $70 billion through Airbnb, all time.
Beyond this financial help for Hosts, Airbnb is also distributing the economic benefits of travel across geographies and income brackets, including by distributing tourism spending. Since the pandemic began, 6,000 cities and towns around the world have welcomed their first Airbnb guests, joining the more than 100,000 cities and towns with active listings around the world. And as travel continues to spread into new areas of the world, Airbnb is helping to keep the important economic impact created by stays on our platform, in those very communities.
Our work with cities around the world
Our work with Atlanta builds on over five years of partnership with cities around the world, centered around both empowering everyday people to continue to earn extra income by sharing their home and supporting common sense short-term rental regulations to ensure they do so responsibly. As part of our work with cities:
Last year, we launched the City Portal, a first-of-its-kind resource, built exclusively for governments and tourism organizations, that includes tools and locally-specific data for a deeper partnership with Airbnb. To date, there are more than 100 City Portal partners across the globe.
For the better part of a decade, we have been the industry leader in the collection and remittance of tourism taxes. In the last seven years, we have collected more than $4 billion in tourist taxes globally — and in the US, we collect and remit tourism taxes in all 50 states plus the District of Columbia and Puerto Rico.