Airbnb's global creative community is quickly growing. In a recent survey, we found that one in 10 Airbnb Home hosts identify themselves as part of the creative community. And some of these hosts have curated artist studios in their homes for travelers and locals alike to tap into their own creative pursuits and passions.
From an artist loft tucked in the Balinese jungle to a painting nook in the English countryside, here is a sampling of the more than 5,000 art studios on Airbnb if you're looking for the functionality of an easel, or a place to draw natural inspiration from.
Built as an 18th century coach house, this one bedroom stone cottage comes with a painting studio. The house is full of character with ancient timber ceilings and floors and lighting is ideal to create your own work of art. In the studio, curl up and draw more creative inspiration from the host's collection of art books during your stay.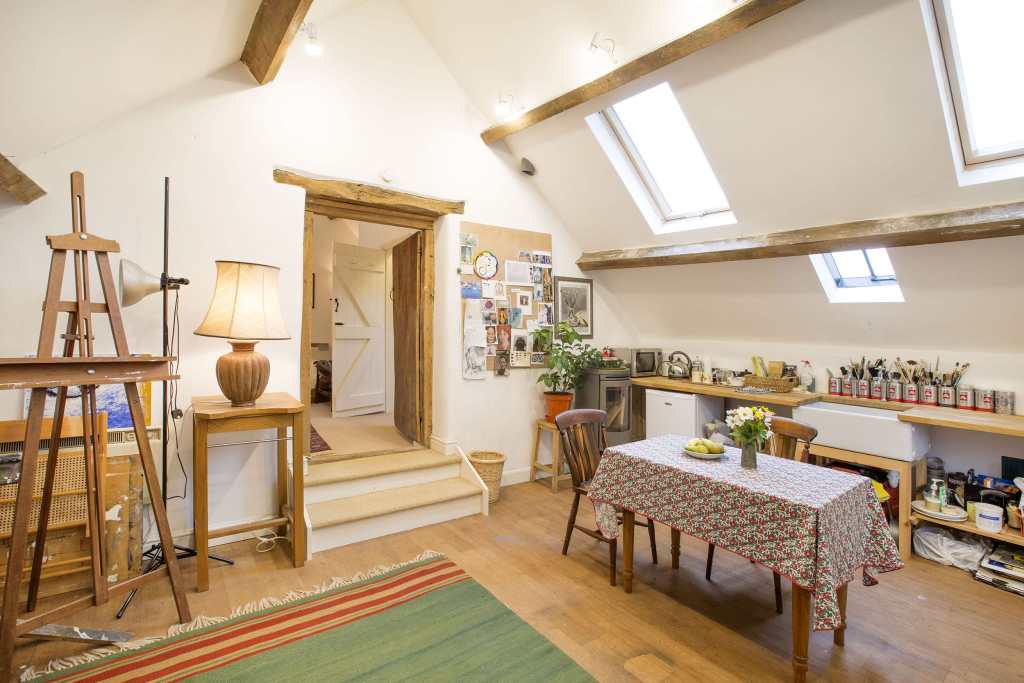 While this two bedroom farmhouse has stunning views of vineyards, guests can also retreat to the garden of olive trees, a perfect setting for an afternoon painting session. If writing is more your style, the bedroom includes a functional typewriter overlooking a lush rose garden. In this hideaway, you'll be surrounded by pure nature to collect your thoughts and let the creative juices flow.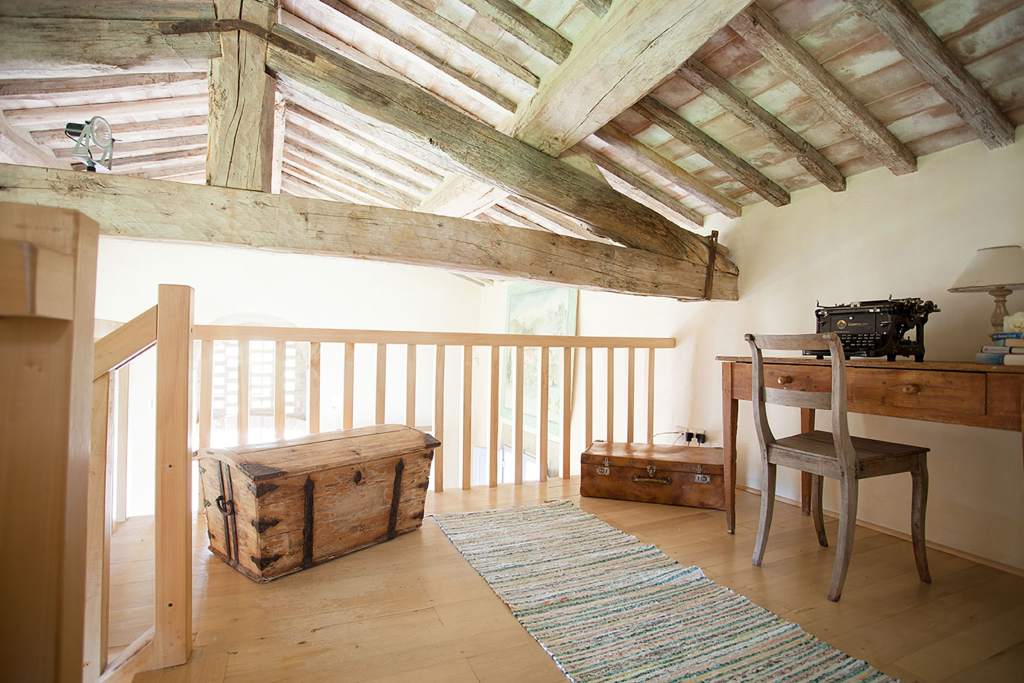 Just a ten minute walk from the town of Kelvingrove, this one bedroom apartment is an artist's dream. Your eyes will be drawn to the large easel situated next to a large bay window providing natural light. Settle into this home overlooking the elegant Kelvingrove Park. Its high ceilings, indoor fireplace, and clean bohemian vibes will be sure to provide a soothing artistic space.
This tropical and inviting one bedroom loft offers a large working space for all types of creatives equipped with large tables and a yoga room. Those looking to collaborate can join other artists downstairs and work in the main studio perched above endless fields of rice paddies.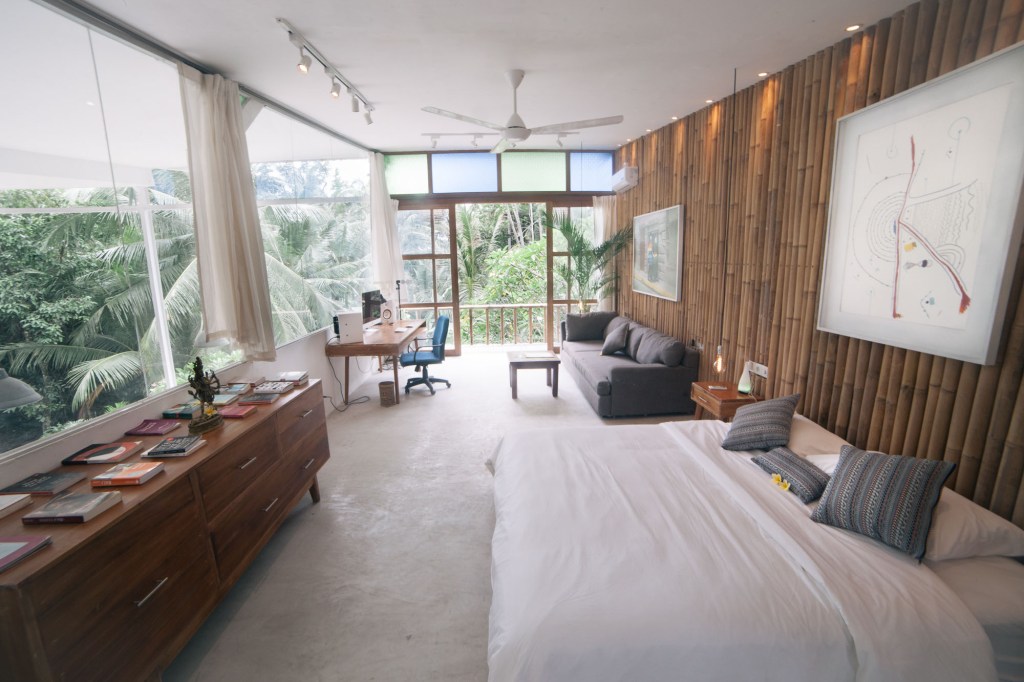 Draw authentic inspiration from your hosts – Radha, a papermaker, and husband, Johan, a papermaker and bookbinder. Cooking classes are also offered by their in-house chef, Savtri, as well as an enamel jewelry making workshop by Radha's aunt who happens to be their neighbor.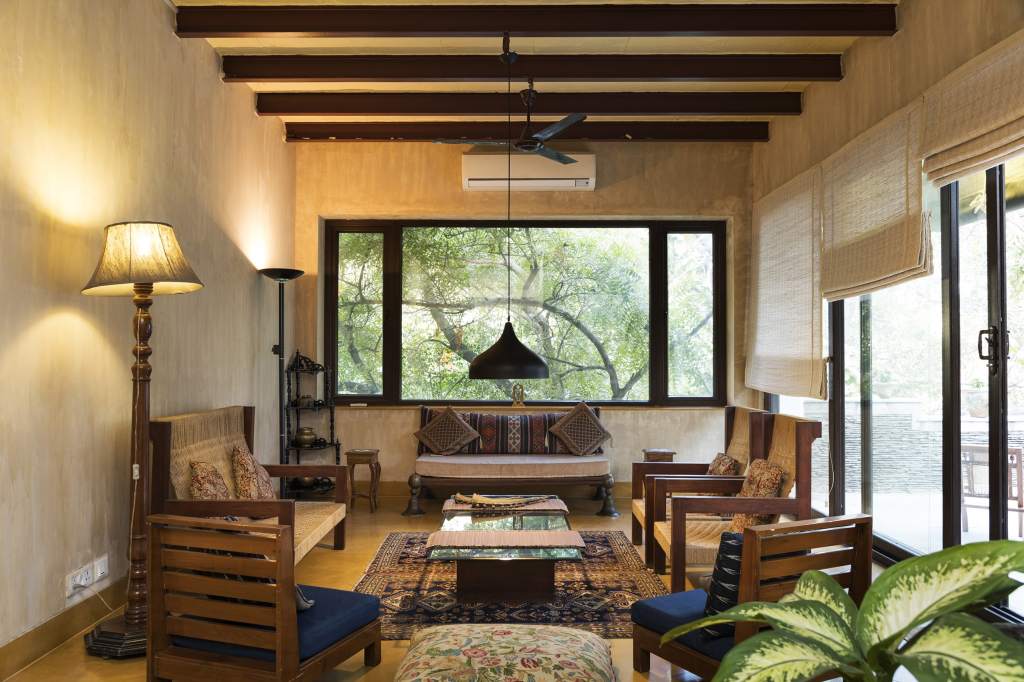 Described by guest Amos from San Francisco as a "work of art", this three bedroom authentic Mexican home has many creatively designed spaces worth exploring. Walk up to the third level via a spiral staircase where you can paint and write overlooking the landscaped garden. Be sure to visit the private garden boasting ceramic sculptures, flowering plants and a tranquil water fountain.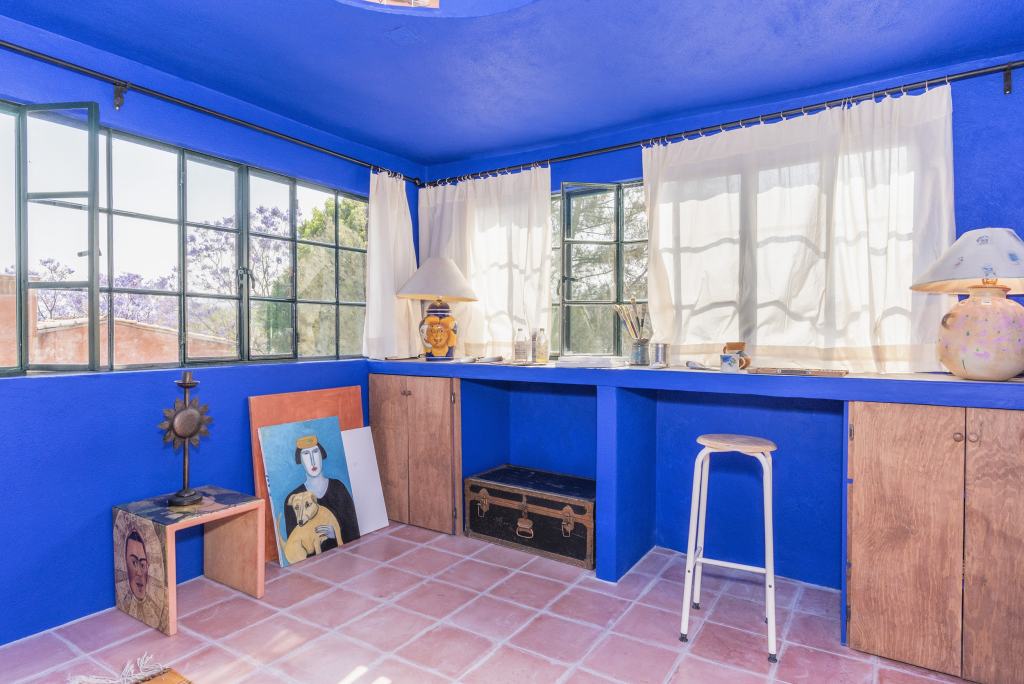 Close to the beach, this colorful contemporary villa has a working table in the living room. Artists can also enjoy bird watching or relish in natural inspiration overlooking the jungle.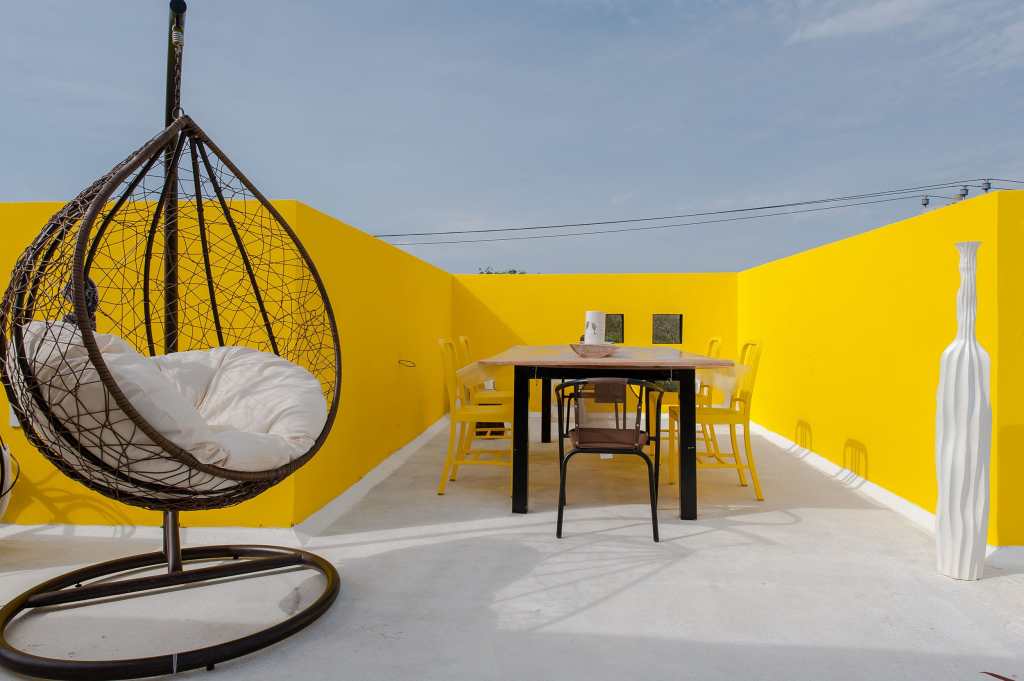 This one bedroom house located in the heart of Portland mixes the old with the new, pairing its modern, open design with reclaimed Douglas fir floors sitting atop a painting studio. Hosts Felicity and Michael welcome guests to visit their art studio and view works by other local artists to draw inspiration during their stay.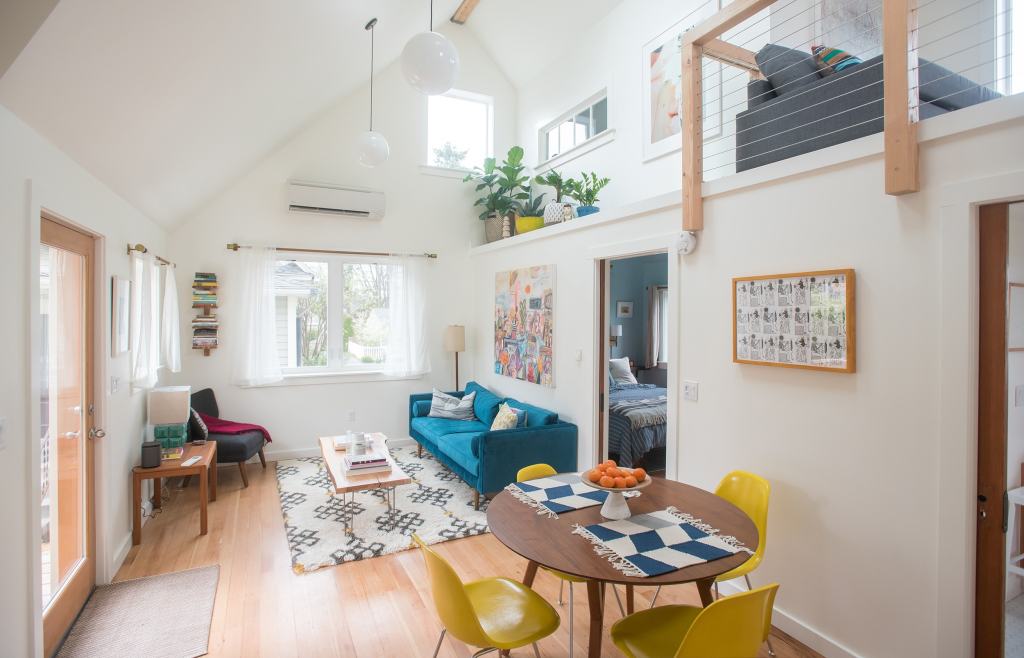 Let your mind wander in this expansive studio in Sante Fe appointed with 15-foot ceilings and skylights providing natural light. Guests can draw inspiration facing the windows with a view of the Sangre de Cristo Mountains. With numerous flat surfaces, blank walls to hang canvases on, this is the ultimate artist retreat. Be it painting, writing, or photography, guests can feed their curiosity with beautiful vistas and animated wildlife just steps away from this studio.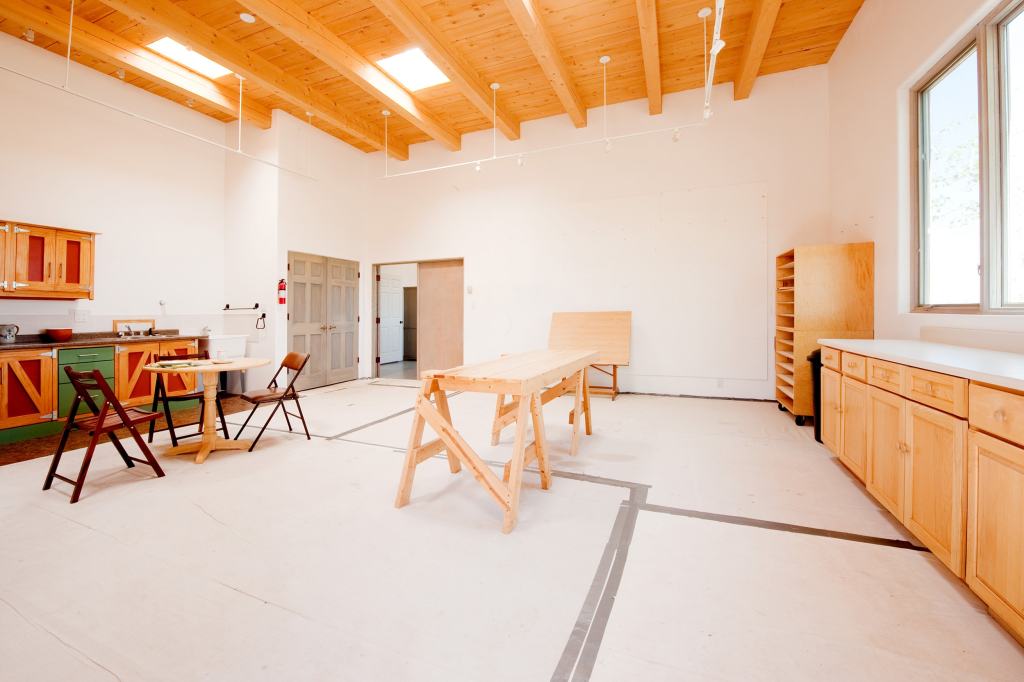 The Airbnb Press Room is aimed at journalists. All Homes and Experiences referenced on the Airbnb Press Room are intended purely to inspire and illustrate. Airbnb does not recommend or endorse specific Home or Experience listings on the Airbnb platform.