Setting a New Bar for Belonging With Our Biggest Night Ever
At Airbnb, our mission is to create a world where anyone can belong anywhere. In the early days, many people thought strangers sharing homes would never work, but we believed that a community built on trust could succeed.
In the more than 10 years since Airbnb got started, our community has created a truly global network of Airbnb hosts and guests stretching to nearly every country and region in the world. Hosts in Australia have welcomed guests from 231 countries and regions, while guests from Australia have travelled to 233 destinations.
On August 10, more than 4 million people spent the night in an Airbnb listing. It was the biggest night in Airbnb history and set a new bar for belonging on Airbnb.
From the beginning, we saw how Airbnb can turn strangers into friends and help people feel that they belong. Today, people around the world are having difficult discussions on this very theme. Critically important issues are up for debate that go way beyond Airbnb.
We certainly do not have all the answers and are learning more every day. One lesson we have learned is that community is not built with technology—it is built by people. Even in this digital era, community today is built in the same way as always: people spending time with other people offline, in coffeehouses, houses of worship, houses of government, and their own homes. At a time of digital bubbles, the building of walls and the imposition of bans, these offline connections can help societies and communities flourish.
This isn't a new idea. The ancient Greeks embraced the concept of philoxenia, which held that a stranger should be welcomed into Athens as a friend. Versions of this concept live around the world, from Ubuntu in parts of Sub-Saharan Africa to Pashtunwali in Afghanistan.
At Airbnb, we are using technology to facilitate human connection, and each time a new host or guest joins Airbnb, our global network grows. The Apollo 11 anniversary reminded us of global moments that bring people together. Even if such one-off moments of true global togetherness become fewer and farther between, people can still come together by traveling on the same path, by taking the same kind of journey even when heading in all sorts of directions, and, perhaps most importantly, spending time with other people—offline. In today's complex world, the deeper understanding and trust that can come from people traveling to experience cultures and communities other than their own will be especially important for tackling globally existential issues such as climate change and inequality.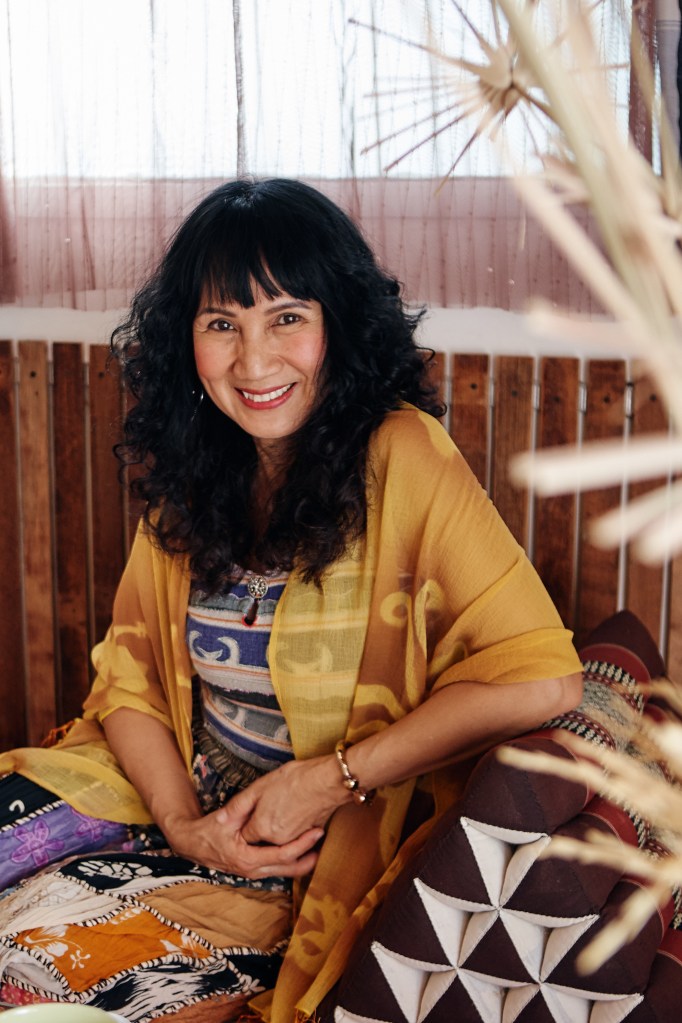 "Airbnb has created an opportunity to meet people from all around the world. It makes me understand that different cultures can live together. We can be happy, we can share, we can have good memories together. No matter where you come from."
Pim
Host on Airbnb
Thailand
To help us better understand our global network and how we are working toward our mission, we have created the Airbnb Connection Index. The Index reflects the pairings of countries and regions between hosts and guests. For example, when a guest from Argentina became the first to stay with a host in Canada, a new connection was made between Argentina and Canada. And in turn, when a Canadian guest became the first to stay with a host in Argentina, another new connection was made, from Canada to Argentina.
In 245 countries and regions around the world, it is mathematically possible for there to be 60,025 place-to-place connections. This abstract mathematical possibility is coming closer to reality every day. In 2010, the Airbnb platform had facilitated more than 1,300 connections. By 2015, that number had increased to more than 16,500.
Today, approximately 26,000 connections have been made via the Airbnb platform. Recently, we recorded a series of new connections: a host from Djibouti welcomed a guest from Chile, a host in Botswana welcomed a guest from Indonesia, and a host from Kyrgyzstan welcomed a guest from Rwanda. Every day, an average of eight new connections between different countries and regions are made on Airbnb. By the end of this year, we expect we will cross the halfway mark with more than 30,013 connections, and we will continue to grow. We predict that we will exceed 50,000 connections by the year 2027.
These connections are made possible in part because of the size, scope and scale of Airbnb's global network. All told, there are more than 6 million Airbnb listings in over 100,000 cities, which is more listings than the top seven hotel chains have rooms. Approximately six guests check into an Airbnb listing every second. And these check-ins are happening around the world: In 2011, there were 12 cities with more than 1,000 Airbnb listings; today, nearly 1,000 cities have more than 1,000 Airbnb listings.
Similarly, in 2011, only one city welcomed over 100,000 guest arrivals in Airbnb listings. Since then, the global scope of the Airbnb community has expanded dramatically. In the past year, more than 300 cities have welcomed over 100,000 guest arrivals, including cities like Bandung, Indonesia; Cuernavaca, Mexico; Sofia, Bulgaria; Ubatuba, Brazil; Albuquerque, New Mexico; and Johannesburg, South Africa.
All told, there have been more than half a billion guest arrivals in Airbnb listings since we got started. In 2011, 40 percent of all Airbnb guest arrivals took place in our 10 largest cities. So far in 2019, roughly 92 percent of all guest arrivals have occurred outside of these 10 largest cities. And as we outlined in a recent report, much of Airbnb's fastest growth is occurring in emerging destinations, propelled by a rising demand for travel to places across Asia Pacific, Africa, and Latin America.
While our community in cities such as New York, London, and Paris has still grown rapidly (hosts in each of these cities welcomed over 2 million guest arrivals in the past year), they now represent a much smaller fraction of the overall Airbnb community. For example, New York City accounted for less than 1 percent of all guest arrivals in the past year. In fact, no single city in the world accounts for more than roughly 1 percent of Airbnb guest arrivals or listings.
Hosts have benefitted from this incredible global growth. In 2011, there were 20 cities where hosts earned a combined total of more than $1 million from sharing their space. Today, there are nearly 3,000 cities where hosts have earned more than $1 million in the past year. In just the past year, there are 33 different cities where hosts have earned a combined total of more than $100 million per city by hosting on Airbnb.
"I have met such great people from all over the world – and so has my daughter. I love that so many people come through and share our home. I also find myself quite often inspired by conversation with guests. They often give me a chance to see the world differently."
Mutheu
Host on Airbnb
Kenya
At Airbnb, we are dedicated to our mission and committed to connecting more people from different parts of the world. August 10, the biggest night in our history, set the latest bar for belonging on Airbnb, and we will continue to create more connections and set new records as our community continues to grow.