Black@Airbnb Presents: Humans of Black@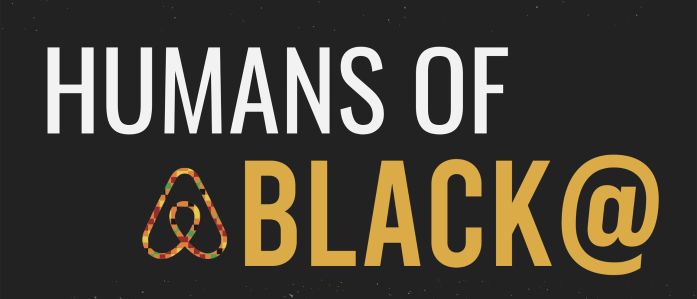 This month, the Humans of Black@, one of Airbnb's Affinity Groups, is paying homage to the complexity and beauty of Blackness by highlighting the personal narratives of members from all levels of the company.
Black History Month is a pilgrimage; a recounting of the past and a wish for all time. It represents a symbolic journey to a sacred future where Black People can be whole, seen, and loved; both by ourselves and the human universe, at large. It is a place of devotion to the history we have overcome, the events we have survived and the people we are destined yet to be and to become. Black history is, at once, a triumph and a consolation prize. Black history did not begin in the early seventies with this celebration, our stories span, literally, the entirety of human history. We are here, today, to show you a piece of it and a part of all of us.
Humans of Black@ pays homage to the complexity, the depth and the beauty of who we are as a people. It highlights the delicacy and the tenderness of alluding to our injuries as well as the restoration, healing and redemption we have bestowed upon ourselves. We wanted to show how different we all are and still belong together. Members from all levels of the company have participated, offering us a view into what moves them and drives them.
The personal narratives you'll read about are a glimpse into how we are all connected, into how we have cultivated a community that has us safe enough to want to trust a much larger audience with our stories. We are bonded in this experience and by being a part of an identity that has had to reinvent itself constantly. We hope that these stories will tug at the parts of other Black People in the world that feel familiar. We hope that these stories bring respite and grounding to those of us who feel like they are "the only one." We wish that you see yourself reflected, recognized and at home in this beautiful, global, Black community. Our VP of Design, Tim Allen, said "there is so much undeniable power in representation – it's hard to be what you can't see." So here we are representing, showing you who we are, telling some of the innumerable stories of Blackness and demonstrating a few of the immeasurable ways of claiming it. We want you to hear the invitation that if you choose to join this company, you will also join us, and you will have a place here, with us.
Airbnb's Black@ Global Co-Leads,
Simone & Benny