Creative Hosts share tips for creating the ultimate hosted stay in 2021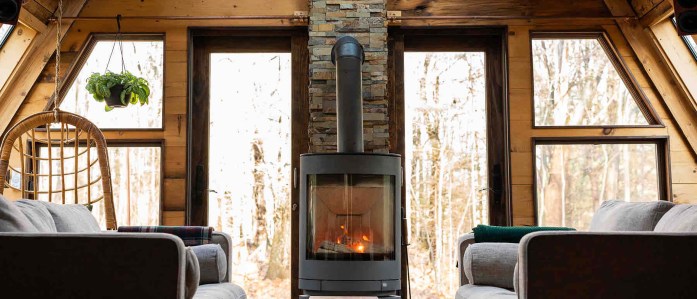 2021 is all about making our personal spaces a destination in their own right. With more time spent inside, whether it's in our home or a hosted stay through Airbnb, we want these spaces to provide warmth, comfort and inspiration.
We asked some of our creative hosts to share how they're refreshing their Airbnb listings this year, to create the ultimate hosted stay. For many, this means shopping local to bring the neighborhood into their home, showcasing art that provides a cultural experience, cultivating a masterful kitchen, or enhancing their spaces to accommodate guests that want to live anywhere.
For those considering hosting for the first time this year, our creative hosts share the top tips and tricks they've implemented to make their guests feel extra special.
Let's hear from a few of these hosts: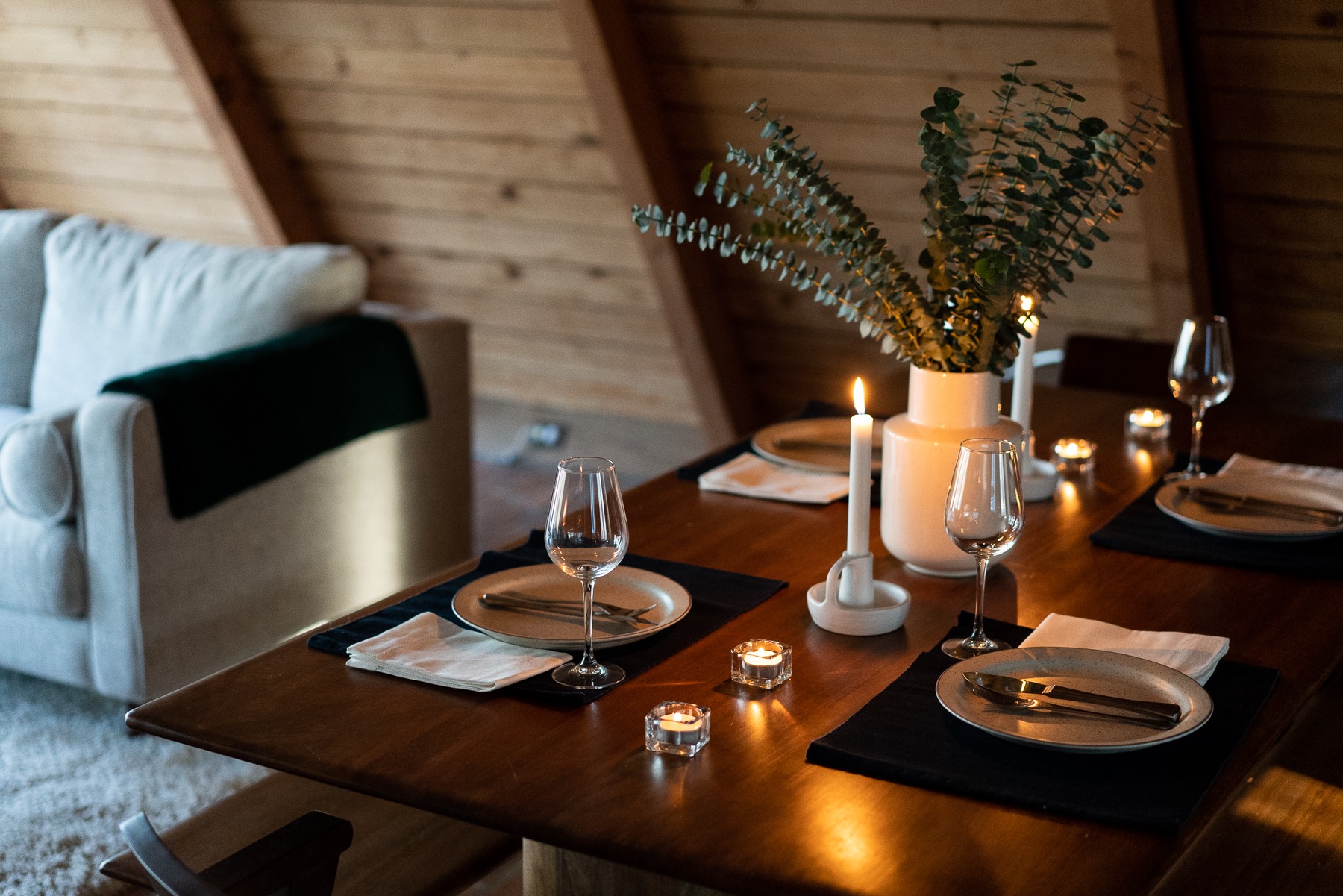 "This year, we wanted to bring the "dining out" experience into our home. At The Ancram A, we've outfitted the kitchen with chef quality cookware and organic spices, locally roasted coffee, olive oil and other kitchen basics. If guests opt for takeout from a local spot, we believe the tablescape is super important and helps elevate the overall experience.
We supply all natural and neutral linens, votives and tea lights in order to recreate that amazing restaurant mood lighting. Not only are we bringing the restaurant experience into the home, we're also bringing in the bar and cafe. We want to inspire, so we've selected cookbooks from our favorite authors and a cocktail guide — because what's dinner without cocktails! Making sure you have a variety of stemware will also give the illusion of an à la carte dining experience."
Tips and tricks:
Buy extra wine glasses and stash them somewhere! No matter what, a wine glass will get broken so you want to be prepared. Include a lot of platters and bowls. Plating a meal and serving it on a platter just feels so luxurious. (It looks pretty too and that'll inspire your guests to take photos! ).
Candles, candles, candles! We recommend unscented.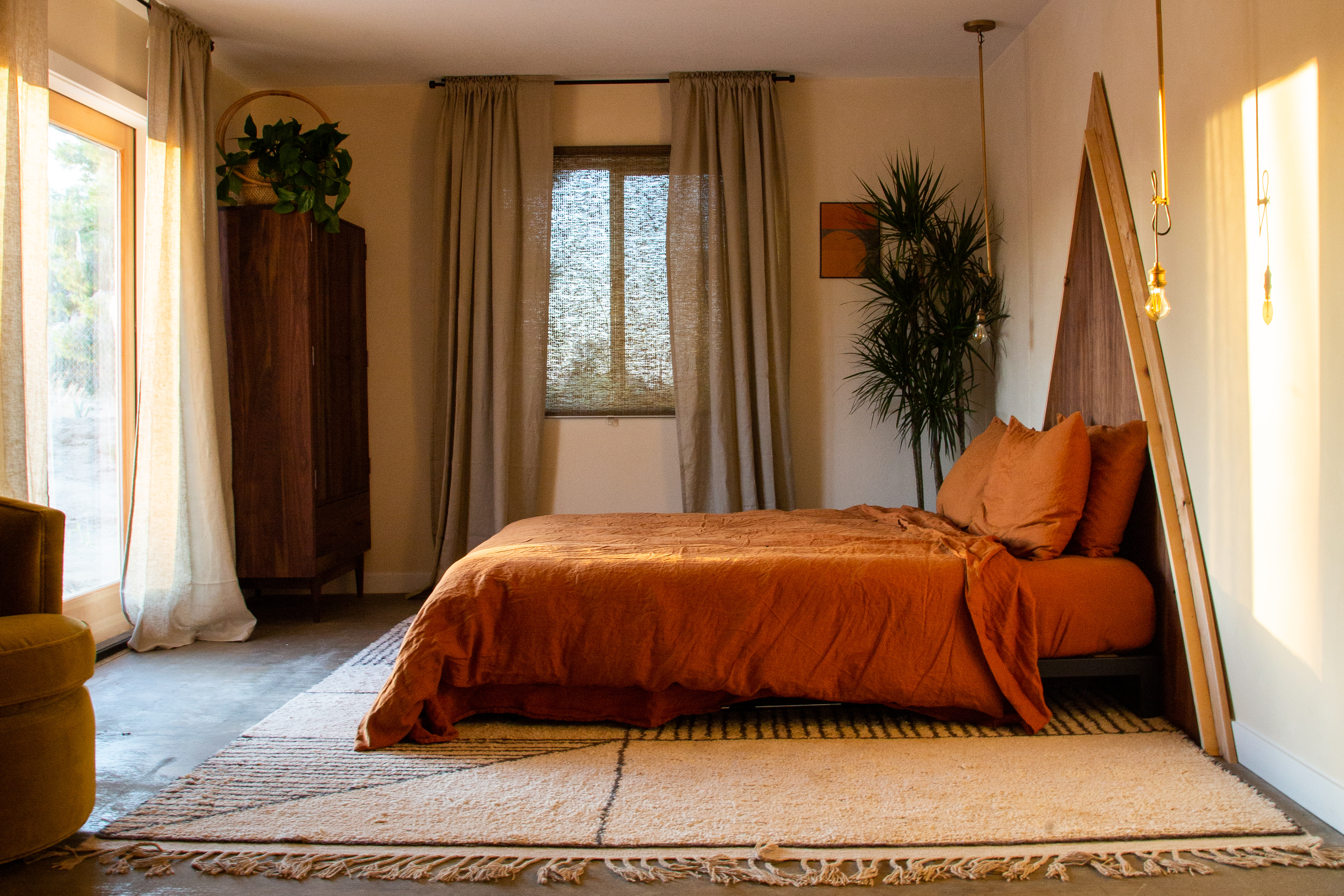 Hosts Eric and Max from West & Wild
"An experiential home is more important than ever. Since folks can't go to museums right now, your art tells a story. We feature some of David Black's artwork throughout the house, and we have his beautiful coffee table book. Having the art on the walls and the book on the table for guests to read offers up a bit more depth to the experience.
When you're spending so much time in a space, light is important. We had custom windows made, which actually channel that magical golden light through the windows in interesting shapes."
Tips and tricks:
Wine makes any experience better (yes, even hiking in the desert). We have delicious pre-chilled wine in the fridge ready to go for the guests, that we actually make ourselves.
We utilize different light bulbs throughout our home. It's not over the top, but just adds a slightly unique experience. Rooms with a lot of white look really nice bathed in alternative colors.
Pool art! Our good artist bud, Ty Williams (@tywillyums) came out and painted our empty pool. The idea was inspired by Hockney's work where he painted several pools and we love it!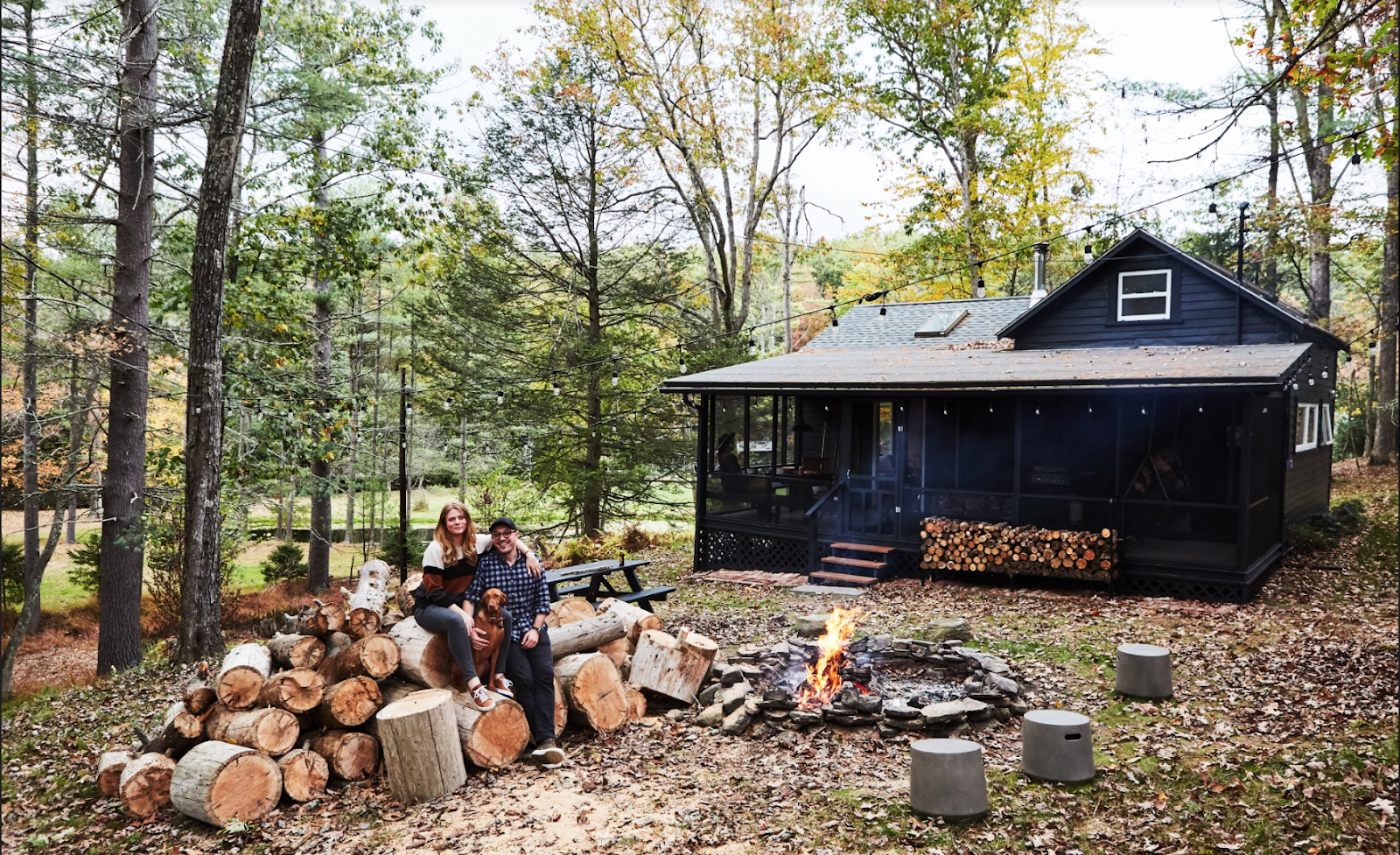 "Over the last year, we've seen an increase in people's need for dedicated spaces within the home specifically designed for productivity. Pre-booking inquiries used to be centered around amenities and perks, but with the trend of Live Anywhere, people are asking, "can your home provide me with space conducive for my work?"
People are expecting cozier, more human touches in their Airbnb stay. Where a slightly more stark and prescriptive rental space used to be quite favorable as they more closely resemble a hotel experience, that paradigm seems to have shifted to where people see these spaces as far more personal, or even aspirational. Spaces where they could really see themselves living.
Lastly, people's desire to feel more connected to the local community during their stay seems to be more important than ever. Although the physical and social disconnection we've all had this past year has created a more insular type of travel (staying in, eating in, etc.), we're now seeing guests wanting to participate in the local offerings in a new and collaborative way. I think when people feel like they are part of something bigger than themselves, they are more "at home" in their travels."
Tips and tricks:
Maximize your space by creating designated areas for productivity, so your guests can comfortably work from "home."
Integrate human touches, whether it's more highly curated art, or small touches like soft goods, books, and other accessories – it's all about balancing the rich character of a home and the story of its owners, while keeping it approachable, comfortable and adaptable for the guest.
Try providing guests with a CSA share box of veggies upon check-in, or simply connecting them with a local vendor delivery service that allows them to stay home and be safe, all while supporting the local community.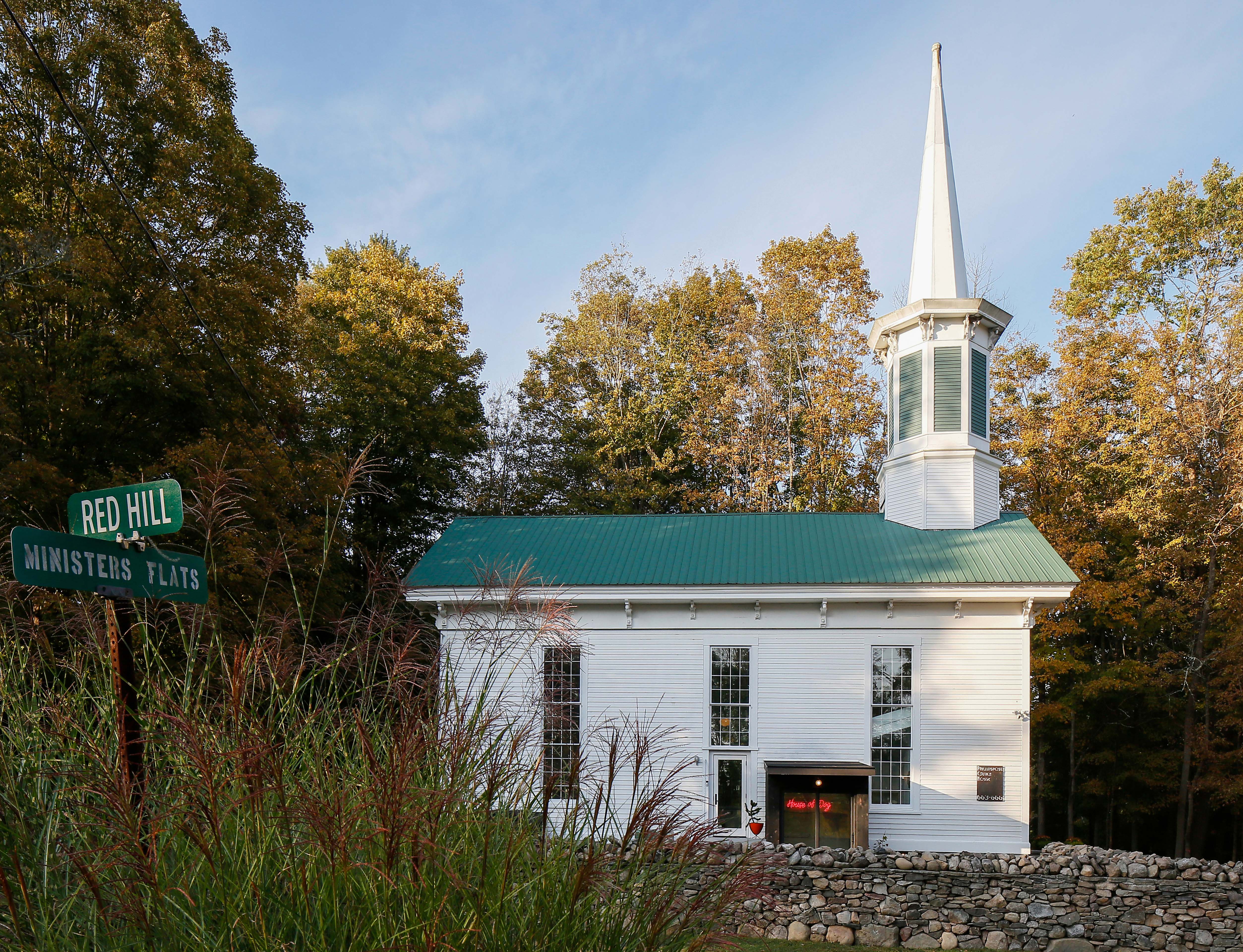 "This year we're seeing the revival of authenticity, with a unique sense of place and time. We've kept small details from the original space such as using former pews as headboards and keeping the bibles and hymnals in their sleeves.
With COVID-19 eradicating indoor gatherings, it's also so important to have outdoor communal spaces. Whether it's a fire pit, a picnic table, or even just having some grass to stretch out on. And as people continue to stay at home, it's important to bring the outside experience in. A large projector creates a home theater for movie nights and binge-watching. Also, a fabulous, well-equipped kitchen makes all the difference."
Tips and tricks:
Don't skimp on mattresses, bedding, towels, and bath amenities like soaps and shampoos. These make all the difference.
Be immaculate. Cleanliness is key.
Be communicative. Add extra touches and let guests know you care about their stay while they're there.
Support your local businesses!! We leave 2 bottles of good, natural wines from our local wine shop for guests.
We created a Google Maps Guidebook of local and area hikes, shops, restaurants, wineries/breweries/cideries, towns, activities, etc.