Dive into Deep Sea Exploration on Board the Vessel from BBC's Blue Planet II with Airbnb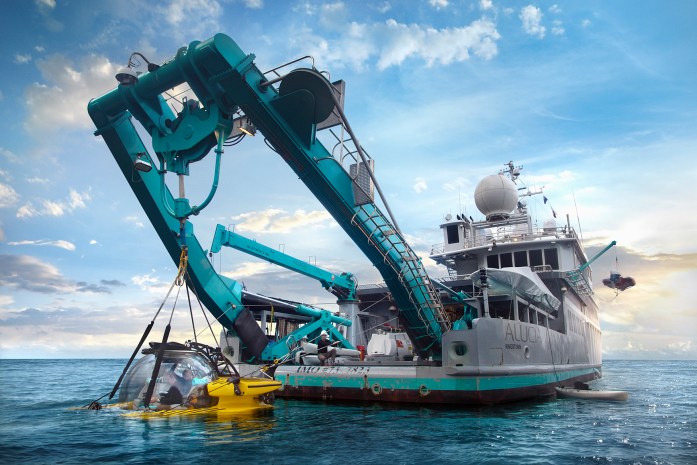 The oceans have inspired awe and intrigue since the beginning of time, with heroic tales of exploration passed down through countless generations. Now, Airbnb and BBC Worldwide are teaming up to offer the ultimate ocean adventure: the chance for three lucky explorers to travel to the Bahamas and join the exploration vessel, Alucia, featured on BBC's Blue Planet II, and now listed on Airbnb.
The adventure is a first of its kind opportunity to discover the deep waters of the ocean and its magical menagerie of underwater creatures. Three ocean lovers will spend two nights on board Alucia, before submerging beneath the waves to explore the territory with an expert team that includes Orla Doherty, Blue Planet II's producer and veteran ocean explorer. Together, the team will explore the waters off of Cape Eleuthera, one of the most biologically diverse areas of the Atlantic Ocean.
Having spent so many hours in the submarine and countless weeks at sea filming the deep sea for Blue Planet II, the Alucia almost feels like my second home.  I now feel privileged to be able to share this once in a lifetime experience with promising ocean heroes and show them the wonders of life in the ocean.

Orla Doherty, Blue Planet II's Producer and Veteran Ocean Explorer
For a chance to join the expedition, budding explorers are invited to describe their ideal deep sea adventure and what they dream of seeing beneath the waves. The three chosen entries will enjoy a two night expedition on board OceanX's Alucia, the world-class, 56-meter research and exploration vessel. With two submersibles, a helipad, the latest in technical diving, filming and scientific research equipment, as well as shipboard comforts, Alucia is an expedition ship like no other. Beginning in Cape Eleuthera and finishing in Nassau, Bahamas, guests will hear the amazing tales of filming Blue Planet II and see for themselves a whole host of rarely-seen underwater creatures.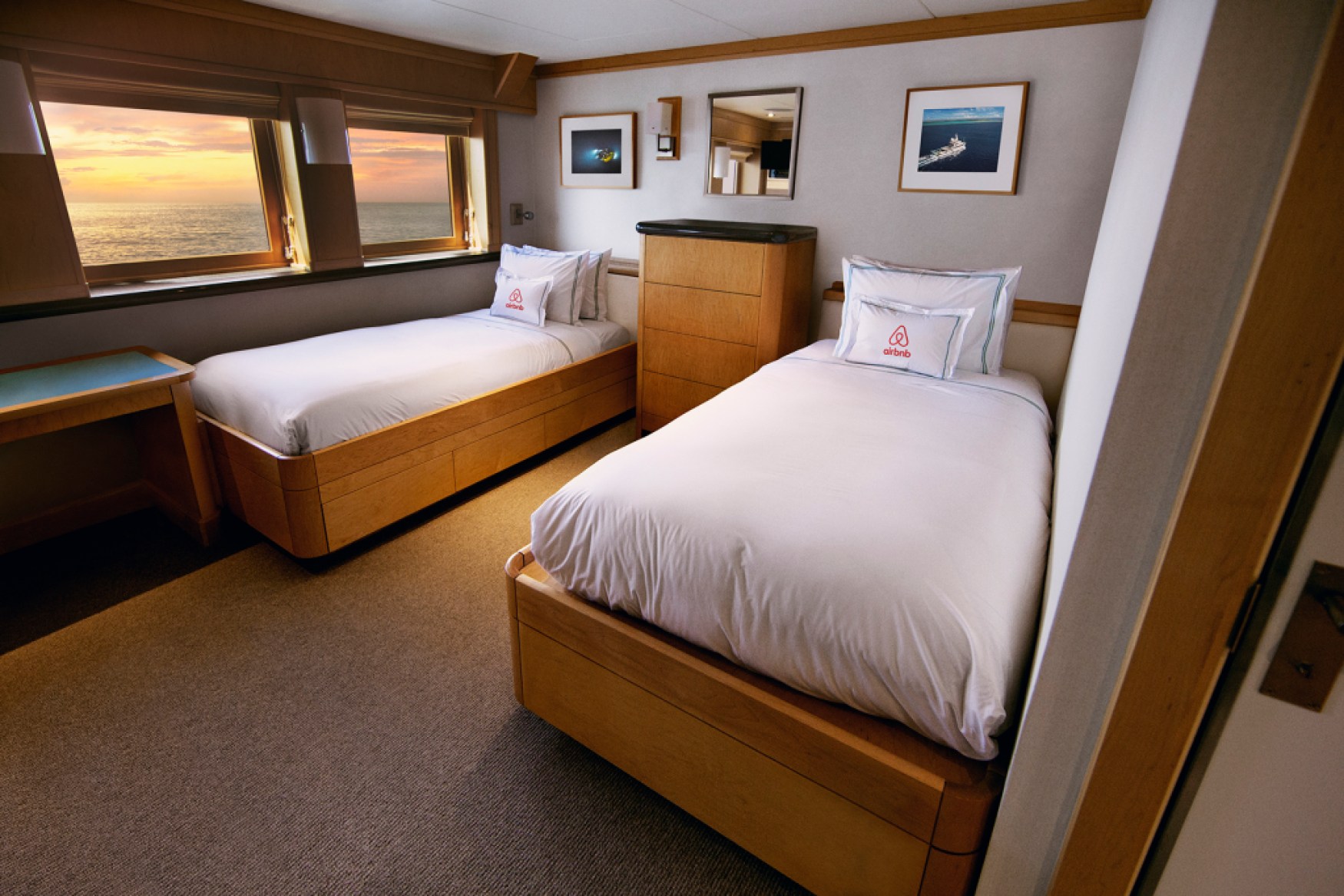 Immerse yourself into the extraordinary. Let marine life host you for this awe-filled special experience aboard the iconic Alucia. Our oceans are in danger, and what better way to know what we can do to help than through the very eyes of underwater animals at risk and with the expertise of the world's leading scientists?

Joe Gebbia, Founder and Chief Product Officer, Airbnb
Announcement Highlights
Airbnb and BBC Worldwide are teaming up to offer the chance to experience a live research mission with the scientists and filmmakers behind BBC's Blue Planet II on the iconic Alucia ship owned by OceanX, now listed on Airbnb
Guests can become a true ocean explorer alongside Alucia scientists, navigating the exploration vessel, two submersibles, a helipad and the latest scientific research equipment
How to Enter
To enter for a chance to win, visit the listing page of Blue Planet on Airbnb – airbnb.com/blueplanet – and answer the question: You don't need to be an astronaut to discover a new world. Our oceans are teeming with bizarre species and dramatic, alien-like landscapes. Tell us about your ideal deep sea adventure – what do you dream of exploring beneath the waves? Describe your dream adventure and complete your entry by February 10th, 2018 at 12pm GMT for a chance to win.
Winners will be flown to Nassau, Bahamas. Submissions should be 50-550 characters in English. For eligibility requirements and full contest terms and conditions, please see airbnb.com/blueplanet. Eligible markets: US, Canada, China, Singapore, Taiwan, Hong Kong, Indonesia, Malaysia, Germany, Philippines, Portugal, Spain and UK
The Prize
Three entries will be chosen by a panel of judges. Each winner can take one guest with them. The expedition will be from April 4-8, 2018 and will include return economy flights from winner's home city to Nassau, Bahamas. Two nights will be spent on-board the Alucia (5th – 7th) and two nights at a home on Airbnb before and after the expedition. All meals, ground transportation and entertainment included.
Download the press release here.Submarine photos courtesy of Luis Lamar, 2017. All other photos courtesy of Alucia Productions, 2017.