Today,  nine women entrepreneurs from Langa Township in Cape Town graduated from a program that will  help them boost their community by providing sustainable accommodation options to global travelers.
The graduates are the first class of hosts from iKhaya le Langa, a non-profit aimed at revitalizing the area through social enterprise and tourism. The organization has partnered with Airbnb to serve as a platform for these women to manage their businesses.
The nine women are all based in the Langa Quarter, an area of 13 streets with about 500 homes.
Through the program, participants develop their knowledge of the township's culture and history and hone their culinary skills to give tourists a richer, more local experience, along with learning to manage their tourism offerings.
One of the graduates, 63-year-old grandmother Mabel Plaatjies, said the most important lesson she learned from the course was to give people love and a home. "Money is important but I realized you must not look at the money, you must learn to show your guests love and they must feel like they have a home."
In Africa, we are aiming to create empowerment and opportunities through a platform that enables regular people to access the tourism economy.

Ikhaya Le Langa follows a similar approach. Through the creation of a social enterprise precinct (Langa Quarter), the organization aims to transform the township into an area where businesses and people can flourish.

Airbnb on the iKhaya le Langa partnership
The concept of the Langa Quarter came from iKhaya's Tony Elvin, who envisioned growing sustainable tourism businesses, underpinned by a cleaner, greener, safer 'partnership' approach.
"The grand vision for this beautiful community which has so much to offer, is to release its true potential in order to stimulate business and attract sustained investment and create much needed employment," he said.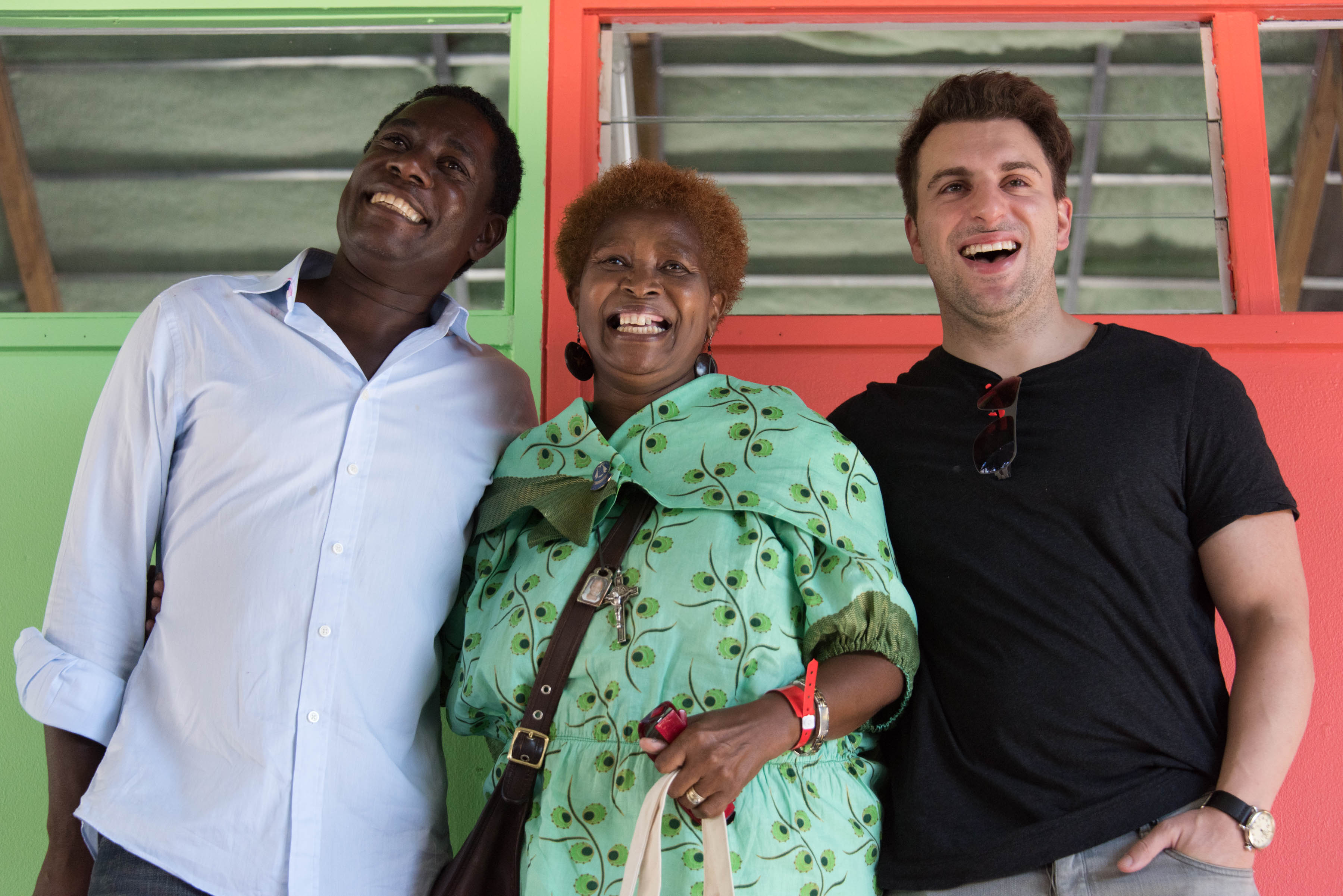 Elvin is excited about the partnership with Airbnb: "Pair the entrepreneurial women of Langa, with a brand like Airbnb and watch the sparks fly. I am proud today to celebrate their graduation from IKhaya le Langa's business development program onto Airbnb. To the community members present here today, be proud of these women. They are world class. Our target is 50 women onto Airbnb in the next 12 months," he added.
The time is also ripe for the graduates to engage with Airbnb's growing home sharing market. Figures released by Stats SA show that 13% more international tourists hit South Africa's shores in 2016 than the previous year. Airbnb's South African hosts also saw a whopping 150% rise in international guests between 2015 and 2016.
Last year, Airbnb also went beyond the home sharing concept, expanding its people-centered approach to include other aspects of the trip including Experiences by locals.
Experiences are handcrafted activities designed and led by local experts – be it a single activity like a Samurai Swordplay workshop or an immersive multi-day experience like learning about and driving classic cars in Malibu. Experiences offer unprecedented access and deep insights into communities and places that you wouldn't otherwise come across, such as Truffle Hunting in Tuscany or the grime music scene in London.
Elvin himself has a three-day Experience called True Townships that allows guests to explore a former apartheid-era court-turned-museum, featuring live performances by locals on what it meant  to be black in apartheid South Africa, flavorful meals at Langa Quarter restaurants, and a joyous service at one of the area's oldest churches.
The Langa Quarter is a model that can be applied anywhere in Africa or around the globe. Through this partnership, Airbnb aims to spread the benefits of tourism to places like Langa with rich tapestries of cultures, all while providing a platform for locals to make extra money by sharing their communities with travelers from around the world.  
About iKhaya le Langa
Ikhaya Le Langa NPC (the house of Sun) is a 'not-for-profit' organization based in Langa and is aiming to revitalize the Langa Quarter which is an area of 13 streets comprising 500 homes housing approximately

7,000 people.

Ikhaya le Langa aims to create hundreds of jobs and business opportunities through tourism and the redevelopment of the broader Langa neighborhood.

100% of profits from Tony's True Township Airbnb Experience goes to iKhaya le Langa.