Enhanced Cleaning Protocol Available to Hosts in 220+ Countries and Regions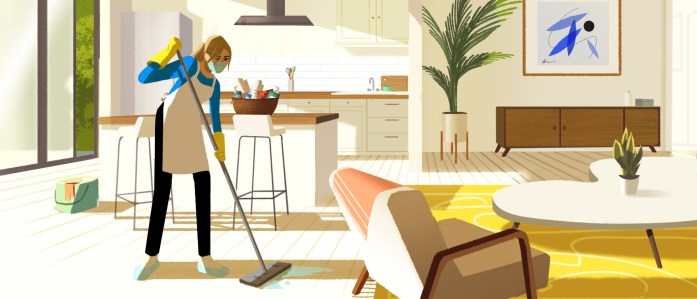 Update as of August 6, 2020: Airbnb's expert-backed Enhanced Cleaning Protocol is now available to hosts in over 220 countries and regions.
Our health and safety guidance now includes information on mask-wearing and social distancing.
Private room hosts can now enroll their listings in the Enhanced Cleaning Protocol.
Hosts in more than 220 countries and regions can now enroll their listings in Airbnb's Enhanced Cleaning Protocol, a comprehensive program with standardized guidelines for cleaning and sanitization for homes and educational materials to support safer travel in communities around the world. Since its launch in June, hosts have quickly adopted the new standards and offering "Enhanced Clean" listings to guests who are allowed to travel and are looking for extra cleaning assurances.
We also shared new expert-backed health and safety guidelines on mask-wearing and social distancing, which are especially important for private room hosts. Hosts– including those that share private rooms– who complete a quiz and attest to the Enhanced Cleaning Protocol receive a special highlight on their listing to let guests know they have committed to the Protocol's enhanced cleaning and sanitization routine.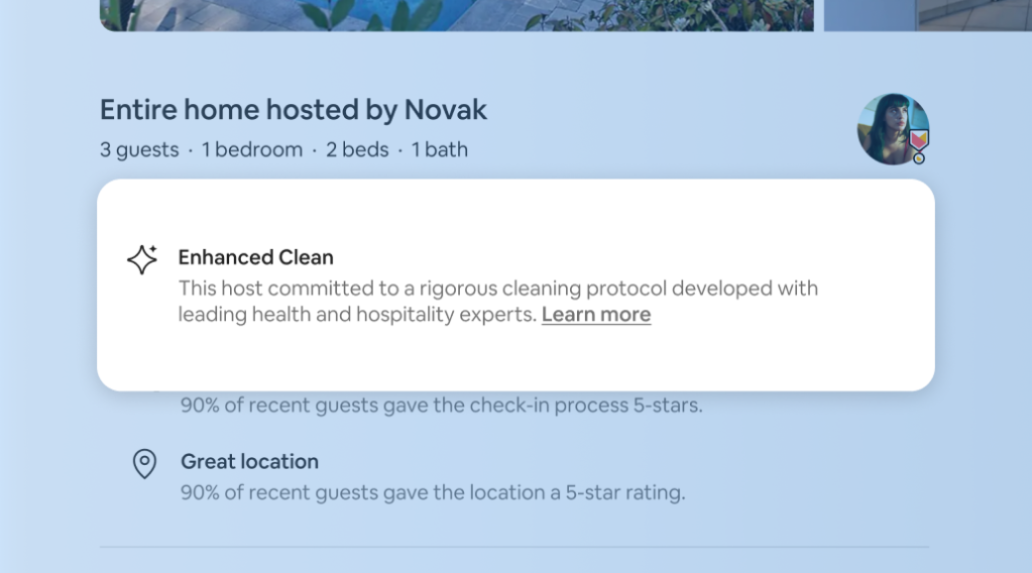 Airbnb's Enhanced Cleaning Protocol was developed in coordination with former Surgeon General of the United States Vivek Murthy and informed by guidance from the US and European Centers for Disease Control and Prevention. Hosts in these countries and regions can access the Enhanced Cleaning Protocol materials in their local language through the Resource Center, including a Quick Start Guide and Cleaning Handbook with guidance on the use of personal protective equipment, how to clean every room in a home, what to sanitize, and what supplies to have on hand. In addition to cleaning guidelines, hosts need to comply with guidance from governments or health authorities in their local jurisdictions.
Governments and health authorities can continue to refer to these guidelines to help inform the reopening of communities and their tourism economies. We also remain committed to working with local governments, medical experts and other authorities to help ensure appropriate precautions are taken and support COVID-19 response efforts.
In the past month, hosts have embraced the Enhanced Cleaning Protocol to help provide a better experience for guests. Given the positive feedback and adoption of the protocol, the secondary option of creating automatic 72-hour Booking Buffers will be deactivated starting in August 2020. Hosts who still want to create and offer a set vacancy period between stays can do so manually and describe this offering in their listing descriptions.
We will continue to recommend and support hosts to adhere to Airbnb's Enhanced Cleaning Protocol, which builds on our strong historical track record of cleanliness: 94 percent of all Airbnb reviews show that guests are satisfied with cleaning, scoring it at 4 or 5 stars after their stays*. By following this cleaning protocol, hosts are taking significant steps toward protecting themselves, their guests and the communities in which they live.
To learn more about the Airbnb Enhanced Clean program, visit airbnb.com/cleaning. 
*Based on Airbnb internal data referring to guest reviews on a stay's cleanliness as of May 31, 2020; ratings out of a total of 5 stars