Explore the magical stays made possible by Hosts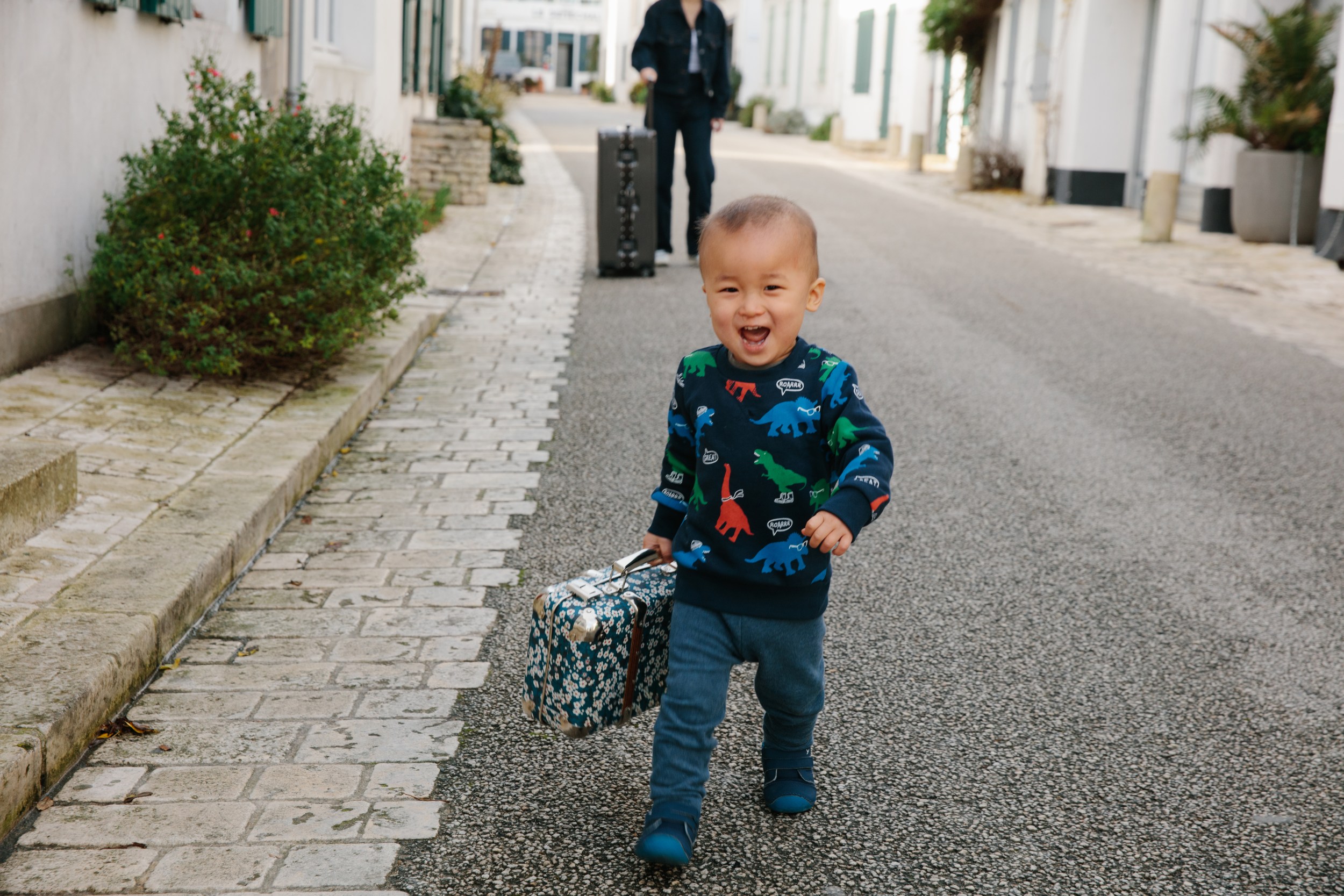 The world is craving personal connection and people miss traveling, specifically with friends and family. As people look forward to reuniting with their loved ones on trips again soon, Airbnb is introducing the latest videos in its Made Possible by Hosts campaign to educate people about what makes Airbnb unique – Hosts and the experience they offer.
The campaign celebrates the magical hospitality that Hosts make possible and showcases the types of stays that our global community of guests take through videos that feature real photographs from guests and their travel companions staying in the homes of Hosts on Airbnb. These videos connect with the sense of nostalgia we all feel about trips we took with people we care about, and the prospect of taking those trips again.
From a toddler's first big trip visiting Île de Ré to sisterly bonding on the Cornish coast, below are the latest three videos in the campaign.
"I Got You Babe"
Guests Siân & Family, Hosted by Sara
Photographer Siân's daughters, Alice and Martha, have always shared a special bond. So when the three of them took a trip to the countryside to stay in Superhost Sara's farm stay, it was a chance for the girls to play and connect in new ways – both in the comfort of the cozy converted barn, which had plenty to entertain the pair, or out on the rugged English coastline.
"Hosting with Airbnb is all about the interaction with our guests and seeing our local area through their eyes," said Sara. "We love to see them enjoying the farm, hearing their laughter as they play with our menagerie of animals. We try to facilitate experiences that our guests might otherwise not have, like helping them build campfires to toast marshmallows and make s'mores or encouraging them to cook breakfast on one of our hidden coves as the sun rises in the morning."
Most of Sara's guests love to get off the beaten track and find those very special places that the guidebooks will never tell you about.
"We are incredibly fortunate to live in an area of outstanding natural beauty and love to share our favorite hidden beaches, picnic spots and cafes with our guests. We feel that these little things make all the difference to having an amazing holiday," said Sara.
"Thank God I'm A Country Boy"
Guests Lisa & Family, Hosted by Sarah
Australian photographer Lisa set out for the countryside with two goals in mind: open space for her young boys to roam free and some time well spent in nature. She found that much, and more, during a stay at Superhost Sarah's restored farmhouse outside Eumundi in Queensland, Australia.
Sarah and Co-Host Andrew brought their more-than-a-century old milking shed back to life, repairing and rebuilding it with a newly added kitchen and bath house. After living in it and having such a special experience raising their toddler there, they thought they should began hosting on Airbnb to share the barn with others.
"My oldest son Ari is fascinated with animals and every evening around Sarah's barn the beautiful green tree frogs would come out to catch their dinner," said Lisa. "We would watch them each night for a long time. Seeing Ari so connected and interested in the nature around the barn is a favorite memory."
From running the green rolling hills by day to evening campfires under the stars, Lisa and the boys enjoyed a true taste of country living.
"Walk on the Wild Side"
Guests Alex & Family, Hosted by Emmanuel
When Alex and his wife decided to take their young son on his first big trip, they headed to Ile de Re, a seaside getaway just a train ride away from Paris. Host Emmanuel's Green Door Villa proved the perfect place to connect as a family, with all the room they needed to accommodate their toddler's energy.
"This was our first trip out with our son," said Alex. "He loves experiencing a different living environment, but at the same time we needed to make sure where we stayed would be comfortable like home, like having a kitchen to make kid-friendly food. Although we were initially worried that traveling with kids would be very tiring, our Hosts' attentive service made our travel experience perfect."
Host Emmanuel ensured a good first trip impression, leaving cookies and a jar of sweets to enjoy. Another special feature of the home that the family took advantage of is that Barn Beach and salt marshes are just a short walk away.
One of Alex's favorite memories was on the first night when he held his son and walked with his wife through the dark fields, taking in the sky full of stars and the sound of the sea that was not far away. Together, they spent the rest of the weekend exploring the winding alleys, windswept beaches and their new home away from home.
These are just a few of the millions of trips that take place on Airbnb, made possible by Hosts. To preview some of the others, visit here.