Our Community's Ongoing Work to Support Frontline Workers Fighting COVID-19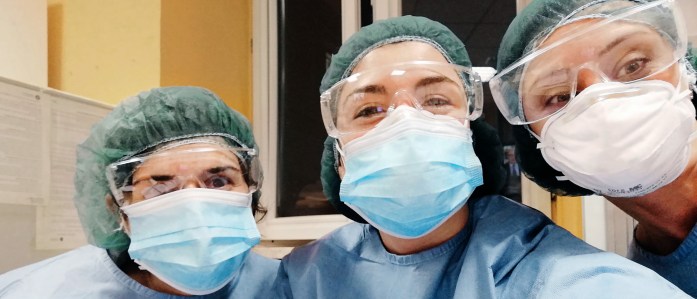 This week marks the one year anniversary since the World Health Organization declared COVID-19 a pandemic. In early 2020, as travel came to a halt and communities worked to address the global health crisis, we heard from countless Hosts around the world who wanted to open their homes to first responders and frontline workers fighting the spread of COVID-19.
The generosity of Hosts on Airbnb helped spur Frontline Stays – a global initiative to connect those responding to the COVID-19 pandemic with free and subsidized stays. Today, this important work continues under Airbnb.org.
Since the launch of the initiative last March, Hosts around the world have offered more than 225,000 places to stay and helped accommodate tens of thousands of health care professionals, relief workers, and first responders. In total, frontline workers and other first responders have booked more than 246,000 nights via the program.
None of this would be possible without the help of the non-profit organizations, governments, and other stakeholders who partnered with Airbnb and Airbnb.org this past year to help support their COVID-19 response efforts. The global initiative began with two pilot programs in Italy and France. Within days of being contacted by local governments, Airbnb announced that doctors, nurses, caregivers and other medical support staff responding to the outbreak could access free accommodation through Airbnb.
In the weeks that followed, we joined partners including the NHS in the UK, Mexican Red Cross and countless others to help support those fighting the spread of COVID-19. In the United States we worked with 1199SEIU and New York State, the City of New Orleans, and Los Angeles County to deliver direct support to frontline workers. Airbnb and Co-Founder and CEO Brian Chesky have committed more than $5 million to help cover the cost of these stays. Some of the highlights include:
Between March and July of last year, NHS staff booked more than 13,000 nights with Hosts on Airbnb.
Frontline responders with the County of Los Angeles and Service Employees International Union-United Healthcare Workers West (SEIU-UHW) booked more than 9,000 nights via the program.
In France, in partnership with the French Minister of Housing, the Airbnb community provided nearly 10,000 listings free of charge to help frontline workers book more than 46,000 nights throughout the country in only two months.
Since launching in December, Airbnb.org continues to support frontline workers in coordination with its nonprofit partners. This year alone, Airbnb.org has committed over $1 million to organizations to help cover the cost of stays for frontline workers and other COVID-19 response programming. With Airbnb.org's support, organizations such as Community Organized Relief Effort (CORE) will fund stays for frontline workers administering free COVID-19 tests and vaccines, and the International Rescue Committee will use funds to support staff who are working directly with refugees impacted by COVID-19 and those in the US, Europe, Latin America and the Middle East who need safe, comfortable places to stay.
We are incredibly proud of the generosity Hosts on Airbnb have shown frontline workers in this difficult year and look forward to continuing our work to support those on the frontlines of the pandemic.