Further afield: Spreading the benefits of the travel revolution
Key Takeaways
An Airbnb report into the dispersal of tourism since the start of the pandemic and how communities are benefiting
Key Takeaways
An Airbnb report into the dispersal of tourism since the start of the pandemic and how communities are benefiting
More than two years since the beginning of the pandemic, travel is fundamentally different. What started as a largely experimental phase of remote working and increased flexibility has now cemented as a way of life for millions of people. Untethered from their offices to varying degrees, many have been able to embrace a new form of living and travel that's encouraging them to broaden their horizons and think beyond the confines of the traditional holiday escape. Workcations are increasingly common, and many people have even taken up life as digital nomads.
In response, communities across the Asia Pacific region are looking to make the most of this newfound willingness to step off the beaten path, and are actively working to build more resilient, diversified local economies through tourism. The gradual return of cross-border travel will likely have emerging destinations thinking about how they can grab a slice of the international tourism pie.
The way that people travel internationally is also changing and creating new opportunities for locals. Recent research commissioned by Airbnb and undertaken by YouGov* revealed not only a huge amount of enthusiasm among many travelers for international travel, but also that people in many countries and regions were more open to traveling internationally during off-peak times of the year than they were before the pandemic. The survey also showed that many travelers were more open to the idea of combining work and travel while abroad.
As people continue to grapple with rising costs of living and inflation, many are embracing hosting as a way of making ends meet, keeping pace with mortgage repayments and earning income to deal with increasing costs of goods, services and energy bills.
This heightened focus among both travelers and local communities on flexibility and fresh opportunities has led to a dispersal of travel beyond traditionally popular tourist destinations. This is something Airbnb has also been championing through the rollout of innovative new search tools such as Categories and I'm Flexible, which actively encourage travelers to seek inspiration off the beaten path.
More communities are sharing in the benefits of this travel revolution, allowing more people access to an economic lifeline through hosting. This report provides a snapshot of this tourism dispersal throughout much of the Asia Pacific, as well as the communities that are emerging as beneficiaries of this ongoing change.
Across the region, Airbnb is committed to working together with governments to help empower communities to seize the opportunities presented by the travel revolution for the benefit of all locals.
Embracing rural and regional destinations
Over the course of the pandemic, as remote work and increased flexibility became the norm for millions of people, travelers set their sights on picturesque, rural destinations where they could connect with new communities and seek out fresh hidden gems.
On Airbnb, non-urban nights booked have significantly increased for a number of countries and regions in the Asia Pacific when comparing the second quarter of 2022 with the pre-pandemic second quarter of 2019. Of particular note are:
Australia (up about 60 percent)
India (up about 140 percent)
South Korea (up more than 180 percent)
Malaysia and New Zealand also recorded increases.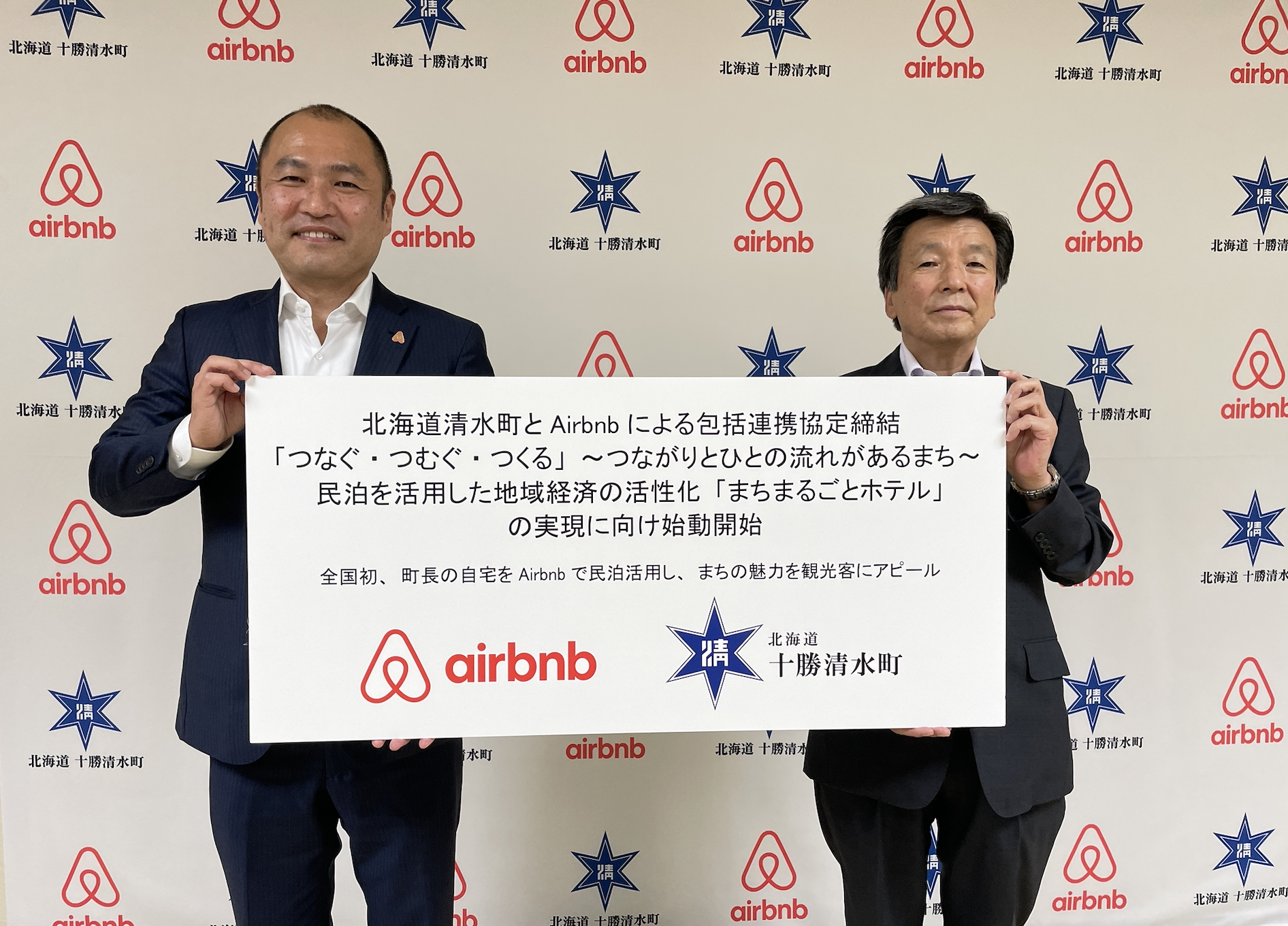 Case study: Partnering with Shimizu Town, Hokkaido Prefecture, Japan
In an effort to grow tourism, foster connection and help drive economic revitalisation, Airbnb partnered with the town of Shimizu in Hokkaido. As part of this initiative, the Mayor of Shimizu also became a Host on Airbnb to help promote local tourism, while the broader partnership was focused on tackling the issue of empty homes and empowering locals to take advantage of the growing popularity of longer trips that combine work, travel and living.
Internal Airbnb data comparing Q2 2022 with Q2 2019 shows that a number of destinations outside major cities have seen considerable growth in searches, which is providing locals with new avenues for earning income through hosting. Some examples include:
In India, Haldwani recorded growth during this period of about 330 percent, in addition to more than 270 percent in Jibhi.
In Japan, Nasushiobara experienced an increase of more than 200 percent in terms of searches, and Isumi saw growth of almost 160 percent.
In Australia, searches more than doubled for Mount Field, while New Zealand's Levin recorded growth during this period of more than 130 percent.
Malaysia's Marang experienced notable growth (more than double), as did Siquijor (up more than 280 percent) in the Philippines.
In South Korea, Yeongdeok-gun recorded almost 580 percent growth and searches for Sancheong-gun's increased by more than 560 percent.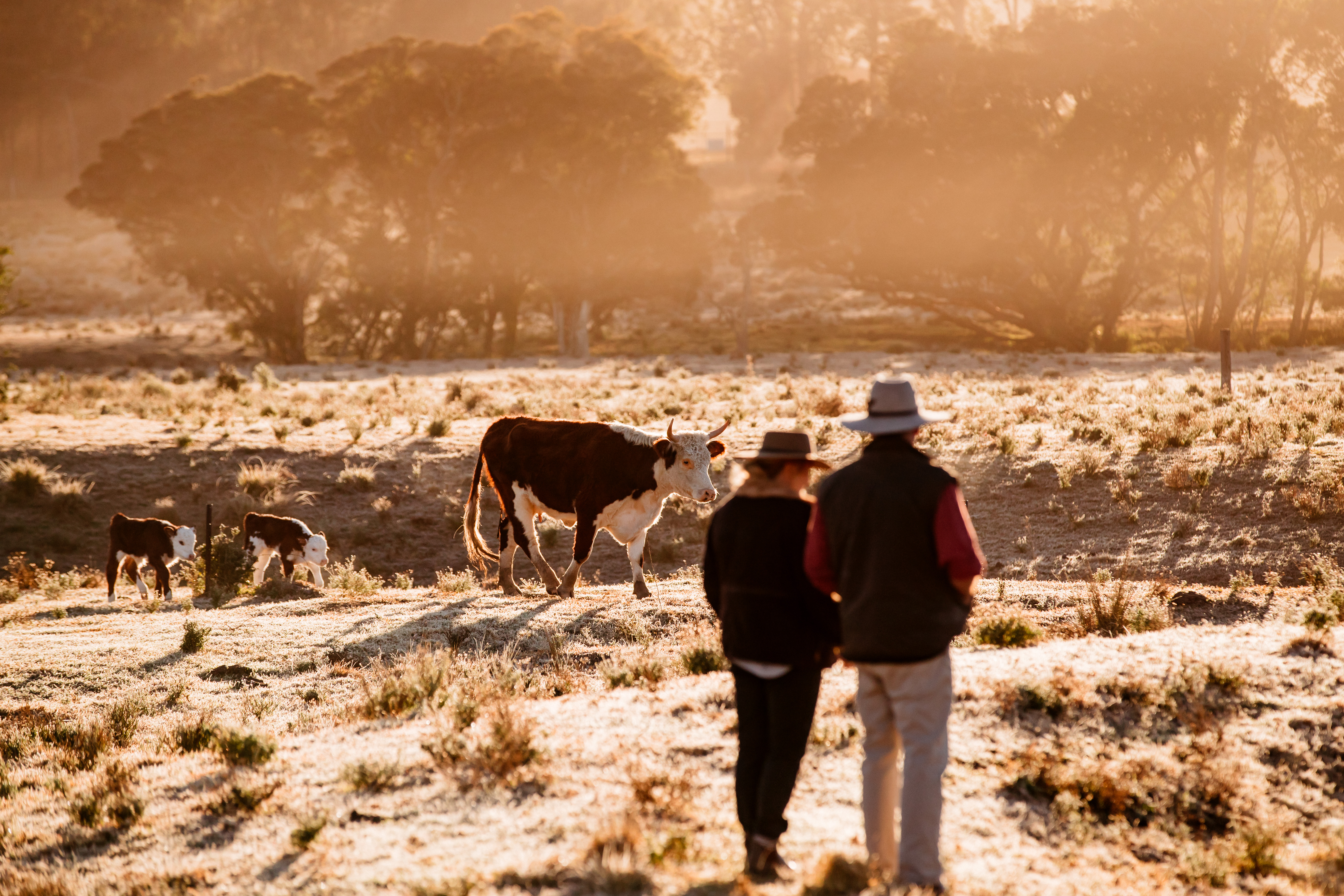 Case study: Growing agritourism in Australia
In 2020, Airbnb formed a partnership with Australian Regional Tourism to help farmers across the nation diversify their businesses by becoming farm stays and accommodating agritourism. The partnership involved a bespoke toolkit for farmers looking to earn extra income through hosting, and was later expanded to include funding for the development of a National Agritourism Sector Development Plan.
More resilient local communities
As costs of living continue to rise, the dispersal of travel and willingness among guests to venture further afield has created economic opportunities for people in communities that may traditionally have missed out.
In fact, the typical earnings for non-urban Hosts on Airbnb was more in the second quarter of 2022 than they did during the same period in 2019 in a number of countries and regions across the Asia Pacific. For example:
Australia (more than doubled)
India (up almost 40 percent)
South Korea (more than doubled)
Malaysia (up by about a third)
New Zealand (increase of about 60 percent)
Many people across the Asia Pacific are turning to hosting as a way to harness the travel revolution in a way that directly benefits them and their families. Through hosting, they're combating rising costs of living, working to secure their financial independence and making a tangible economic contribution to their local community.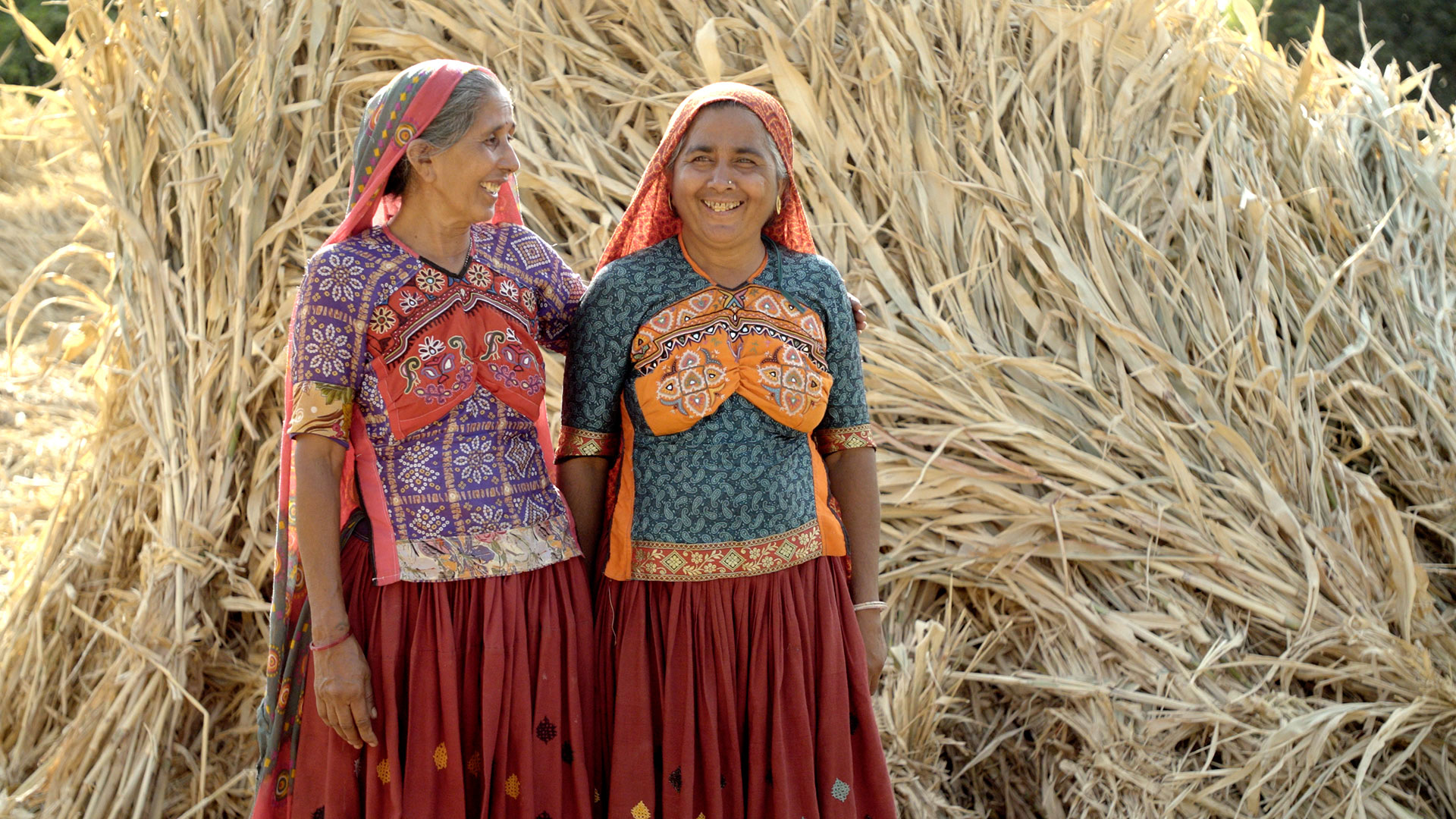 Case study: Empowering rural women in India
In August 2021, Airbnb and the Self-Employed Women's Association of India (SEWA) expanded an existing partnership to include Ladakh. This partnership with SEWA, an organization representing 1.5 million self-employed women living mostly in India's rural areas, is aimed at helping to provide livelihood opportunities for rural women through hosting, while also fostering digital inclusion and driving economic revitalisation for the broader community.
Staying longer and driving connection
Not only are travelers eyeing destinations off the beaten path, they're also looking to stay longer, allowing them to forge deeper connections with locals and help spur economic growth.
On Airbnb, non-urban nights booked for long-term stays (28 days-plus) have dramatically increased for a number of countries and regions across the Asia Pacific when comparing the second quarter of 2022 with the pre-pandemic second quarter of 2019.
In particular, this growth was more than double for Japan, South Korea, Australia and India, with Thailand about doubling.
Among destinations outside the major cities that proved popular on Airbnb for long-term stays within their respective countries and regions in the second quarter of 2022 were:
Geelong, Banora Point, Mandurah, and Bundaberg in Australia
Arambol, Naggar, Kullu, Agonda and Almora in India
Dapa, Panglao, Dumaguete and Silang in the Philippines
Niseko/Kutchan, Nago, and Otaru in Japan
Kang-neung, Jeju-si and Suncheon in South Korea
Ipoh, Kuah, Semenyih, and Port Dickson in Malaysia
Kerikeri, Wanaka, Tauranga, and Napier in New Zealand
Koh Pha Ngan, Koh Lanta and Krabi in Thailand
Case study: Showcasing Bali to remote workers
Airbnb has partnered with Indonesia's Ministry of Tourism and Creative Economy on a range of initiatives aimed at attracting digital nomads and remote workers to Bali, as part of broader efforts to generate economic opportunities for locals. This initiative also includes collaborating on educational campaigns to promote responsible hosting and traveling.
The rise of conscious travel
As more emerging destinations develop tourism economies off the back of the travel revolution, they'll be looking to do so in ways that benefit locals and minimize negative impacts.
Fortunately, it appears many travelers are also focusing on how they can ensure their trips are more positive and empowering experiences for the communities they visit.
The rise of the 'conscious traveler' is increasingly presenting an opportunity for communities to not only grow their local economies off the back of the travel rebound, but also welcome an evolving form of empowering, win-win tourism that emphasizes genuine connection.
Airbnb-commissioned research and analysis by Economist Impact** – which included surveying more than 4,500 people across nine countries and regions in the Asia-Pacific – found:
More than two-thirds of people say it's important to them that they're creating a positive impact for locals, with 58 percent saying it's important that they're not contributing to issues such as overtourism.
More than 60 percent of people are conscious that communities are in need of economic recovery and will factor this into where they travel and how they spend their money.
Almost 60 percent of people say they'll be more conscious when it comes to familiarizing themselves with what's important to the communities they're visiting and how they can make a contribution.
Almost two-thirds of people place importance on using travel as a way to meaningfully connect with communities and culture, with 60 percent believing it important that they immerse themselves in local communities.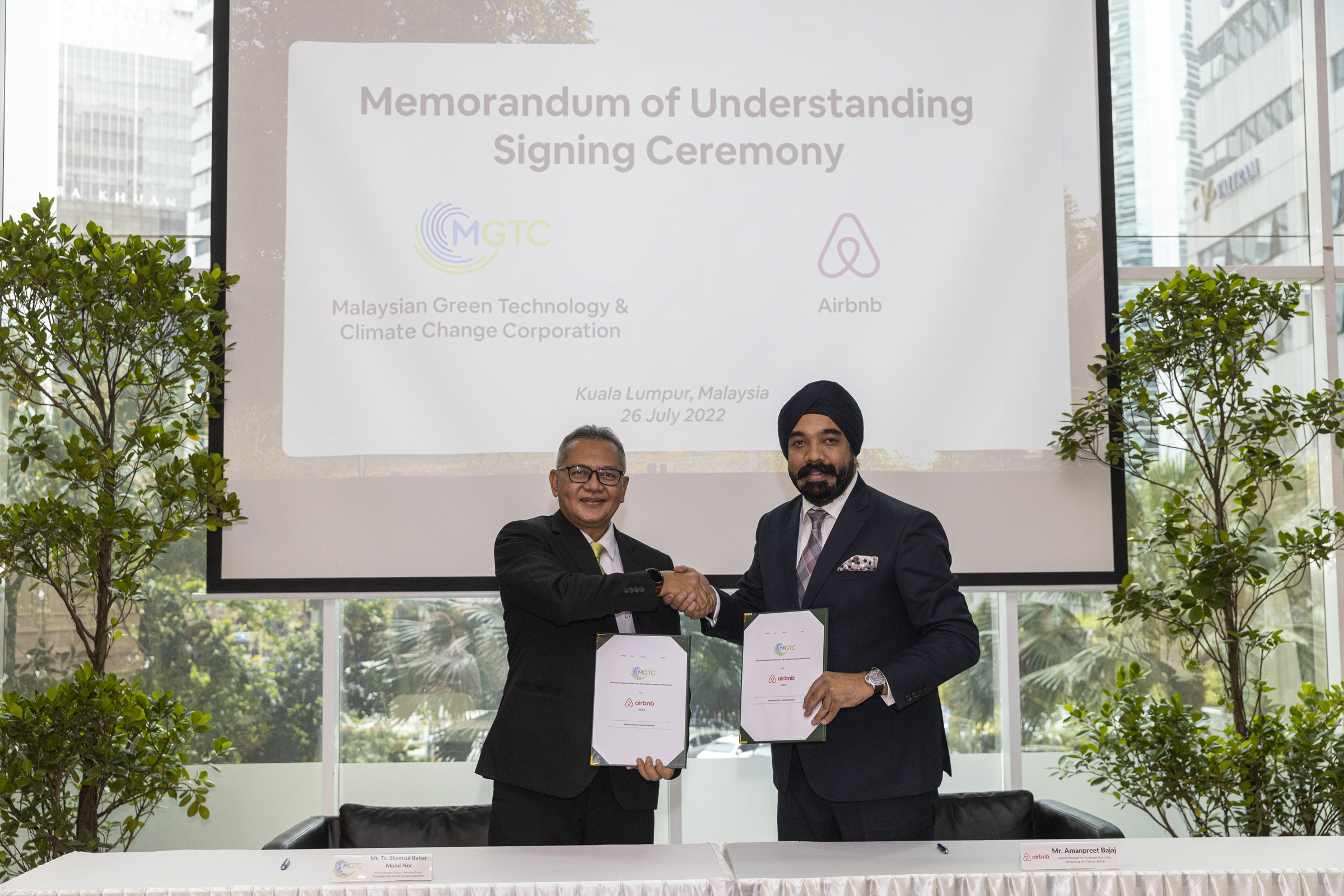 Case study: Furthering sustainable tourism in Malaysia
Airbnb and the Malaysian Green Technology and Climate Change Corporation (MGTC) signed a Memorandum of Understanding to jointly drive the country's green growth agenda through a series of initiatives, including education programs relating to sustainable hospitality practices and travel habits.
Case study: Showcasing Korean culture
As K-wave continued to gain momentum across the world, Airbnb partnered with the Korea Tourism Organization to promote uniquely Korean cultural experiences beyond South Korea's borders through a series of Online Experiences on Airbnb. During a period when international travel was yet to return, this collaboration also gave locals an additional avenue to earn income and stay afloat.
Spreading the benefits of the travel revolution
With the lines between travel and living continuing to blur, it's increasingly vital that everyone works together collaboratively to help ensure the resulting economic opportunities are spread more equitably than in the past.
In addition to encouraging travelers to explore further afield through innovative search tools such as Categories and I'm Flexible, Airbnb also remains committed to partnering with governments, communities and other stakeholders across the Asia Pacific region.
Download the PDF version of this report.
*Airbnb-commissioned survey of 6,132 people across South Korea, India, Australia, China, Japan and the US conducted by YouGov between 13 April and 23 April, 2022.
**Research commissioned by Airbnb and produced by Economist Impact, with findings based on a survey of 4,582 travelers from nine markets: Australia, Japan, India, Malaysia, the Philippines, Singapore, South Korea, Taiwan and Thailand. The survey was conducted and completed in October 2021.
Forward-Looking Statements
This report contains forward-looking statements within the meaning of the "safe harbor" provisions of the Private Securities Litigation Reform Act of 1995 about us and our industry that involve substantial risks and uncertainties. All statements other than statements of historical facts contained in this press release, including, but not limited to, statements regarding travel trends, the travel industry and the future of travel, the behavior of Hosts and guests and about our future performance, prospects, plans and objectives are forward-looking statements.
In some cases, you can identify forward-looking statements because they contain words such as "may," "will," "plan," "expect," "could," "potential," "objective," or "continues" or the negative of these words or other similar terms or expressions that concern our expectations. Although we believe that we have a reasonable basis for each forward-looking statement contained in this press release, we cannot guarantee that the future results, levels of activity, or events and circumstances reflected in the forward-looking statements will be achieved or occur at all.
Forward-looking statements are subject to a number of known and unknown risks, uncertainties, assumptions, and other factors that may cause actual results to differ materially from the objectives expressed or implied in this press release. Therefore, you should not rely upon forward-looking statements as predictions of future events. Important factors that could cause actual results to differ materially from those indicated in the forward-looking statements include, but are not limited to, the effects and duration of the evolving COVID-19 pandemic on us, the travel industry, travel trends, and the global economy generally; any further and continued decline or disruption in the travel and hospitality industries or economic downturn; changes in political, business, and economic conditions, including current geopolitical tensions and regional instability; and the other risks listed or described from time to time in Airbnb's filings with the Securities and Exchange Commission (the "SEC"), including Airbnb's Annual Report on Form 10-K for the fiscal year ended December 31, 2021, Quarterly Report on Form 10-Q for the quarter ended March 31, 2022 and subsequent Form 10-Qs and Form 8-Ks, which are, or will be, on file with the SEC and available on the investor relations page of Airbnb's website.
All forward-looking statements speak only as of the date of this press release and are based on information and estimates available to us as of the date of this press release. We expressly disclaim any obligation to update or revise any information contained in this press release, except as required by law.