Hosts on Airbnb Invite Daring Guests To Book These Spirited Stays For $31
Trick and treat yourself this Halloween – eight hosts with haunted houses will offer their stays for $31 per night, plus applicable taxes and fees, for the weekend following Halloween*. This deal will be available starting 9am ET on October 23rd for stays from November 1-3, 2019.
From a deserted ghost town to a historic mansion that's filled with ghostlore, these thrilling yet chilling stays are sure to be boo-tiful stay.
Located thirty miles away from civilization, this deserted ghost town was once deemed, "The Richest Town in America". The town was once home to Charles Steen, who made and ultimately lost his grand fortune after discovering uranium in the 1950s. He is a Cold War hero – supplying the United States with all of the uranium it needed. After the decline of the uranium market, the town is now almost vacant; if the thought of being isolated doesn't spook you, take a walk through the abandoned town and travelers will find two separate spooky stays – Charles' home and the local post office. It is rumored that he may have never left this eerie town and haunts the desolate land still looking for more uranium.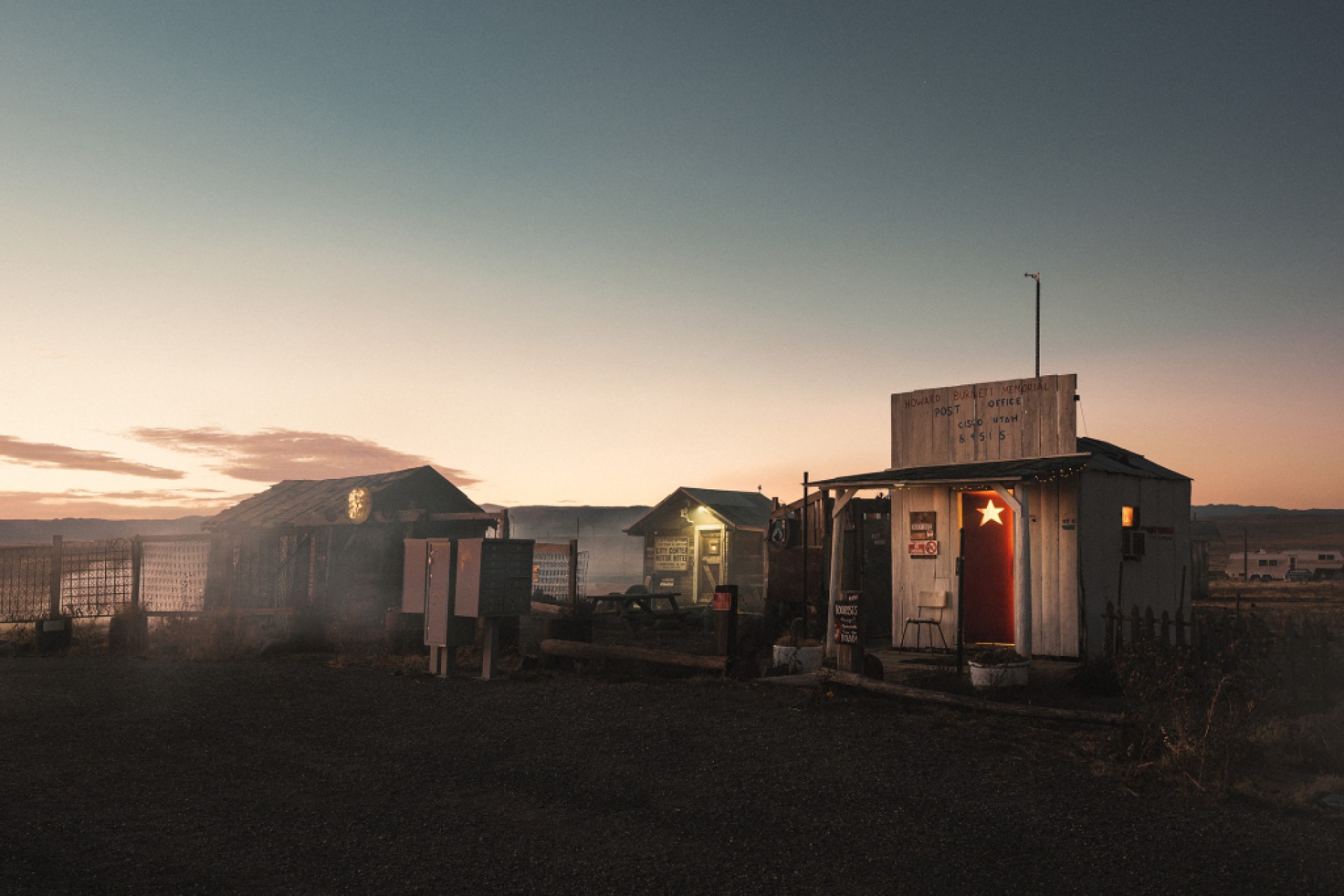 See the darker side of Ohio in this stay filled with ghostly greetings. Guest reviews comment hearing someone pacing slowly upstairs with heavy work boots along with hearing scratching on the hardwood – could it be the former owner, James, and his pet terrier? While in the parlor downstairs shown below, there are several musical toys that play by themselves so frequently there's a note from host Michelle encouraging guests not to be startled. Travelers will also be amazed by the hosts' wide knowledge of the afterlife as she is a psychic and occult researcher too.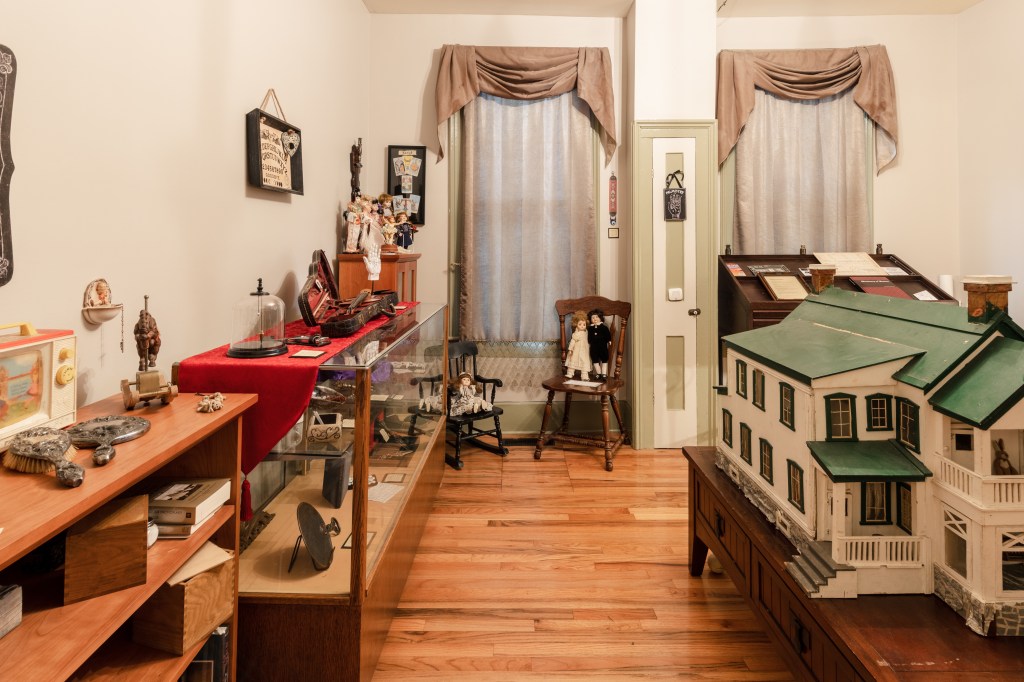 Eat, drink and be scared. Reportedly built in the late 1800s, Carl Beck and his family lived in this home but his wife passed away, leaving him a widower and his eldest daughter, Mary, to raise the younger kids. Later Mary ended up marrying and having children of her own. As reported by the host Brenda, when Carl died, he divided his estate amongst his children evenly – but only gave Mary $1. Airbnb guests swear they have seen the apparition of a man in a suit standing in front of a mirror and a figure of an angry woman wearing a dark blouse and skirt. Are these phantom occurrences Carl wandering his old house and Mary protesting her inheritance? Find out more, if you dare.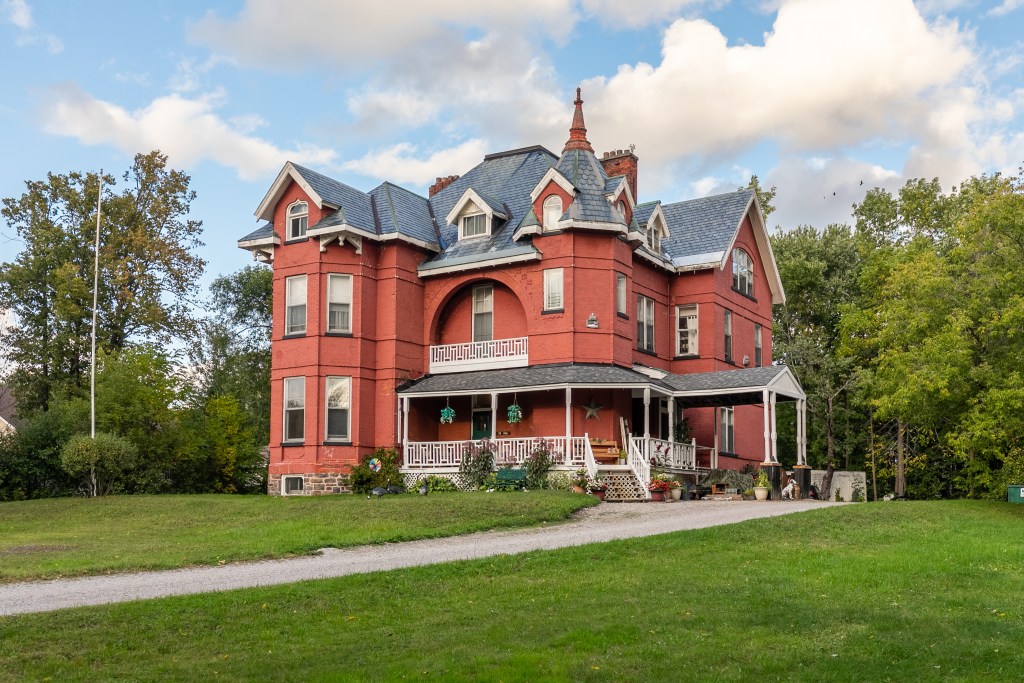 In the midst of historic Gettysburg, travelers have found this house to be riddled with supernatural activity. In one bedroom, guests have reportedly seen a man in a uniform with his arms crossed standing in the corner and have heard footsteps walk down the attic stairs which is currently "unoccupied". The host, Pam suspects the space is still inhabited by the original home owner and confederate soldier, Henry Gaugher. At night, travelers recount hearing women giggling down the hallways and their turn of the century dresses swishing by, but don't fear, guest reviews swear the spirits are friendly.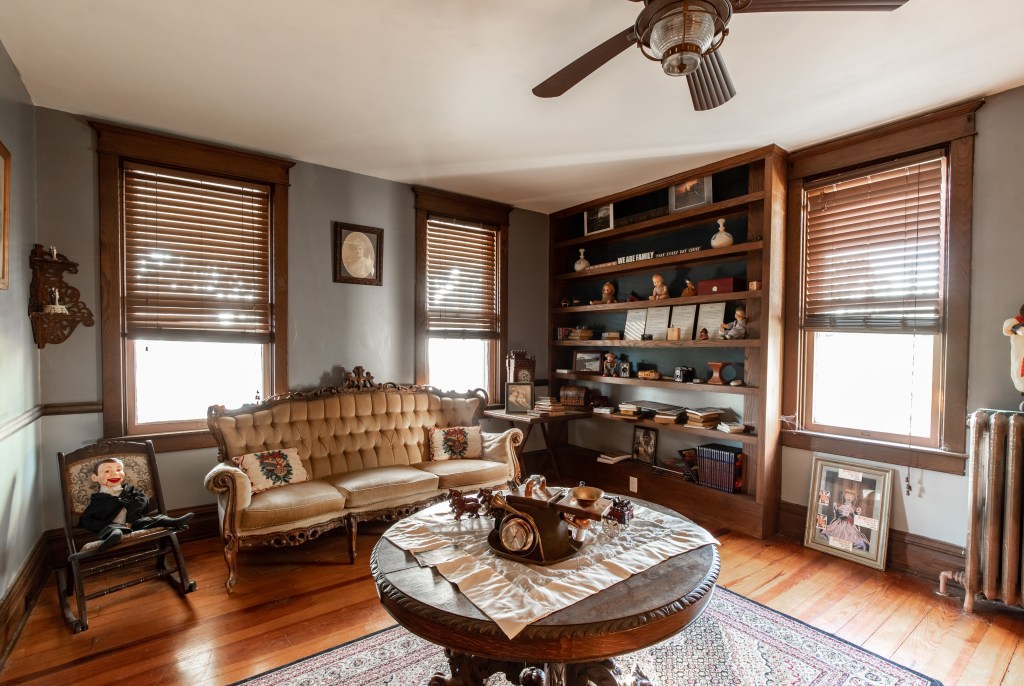 A visit to this ancient abode in a remote part of northern Germany feels like a journey back in time. The manor's foundations may be 1,200 years old and many people believe that the house is occupied by the ghosts of the Slavic gods that were once worshipped in the area. The host and owner, a Danish Countess, has decorated the house complete with 17th century furniture and with many rooms lit by candlelight alone, the manor promises to be an incredibly spirited place to spend Halloween.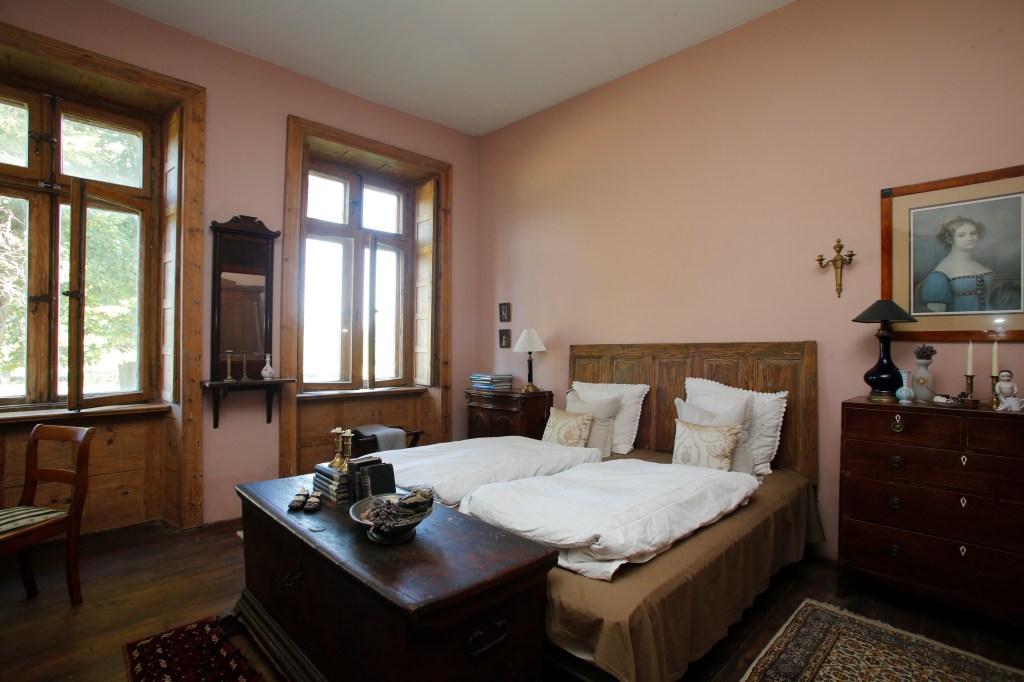 Travelers will find the ghost-ess with the mostest in this manor. It is speculated in the early 1900s, a young Rosalia Fihn died of typhoid fever on the property. Fast forward to present day, current owner and host Sean has too many spooky experiences to count. Upon moving into the house, he found an old hair barrette on the ground and a vivid image of a girl in a white dress flashed into his head, later to find while looking at past house records that it was Rosalia. In the manor chamber shown below, some guests feel an immediate energy when standing next to Rosalia's old closet leaving many to wonder if her spirit is trapped in this house.
Knock knock, who's there? Look out for a few ghouls at this mansion in New York. Host Michele reports are that all the rooms are haunted but the basement and attic are heavily filled with active spirits. Ghost hunters will find only mischievous spirits here as they like to play tricks on guests like hiding keys or tapping on doors.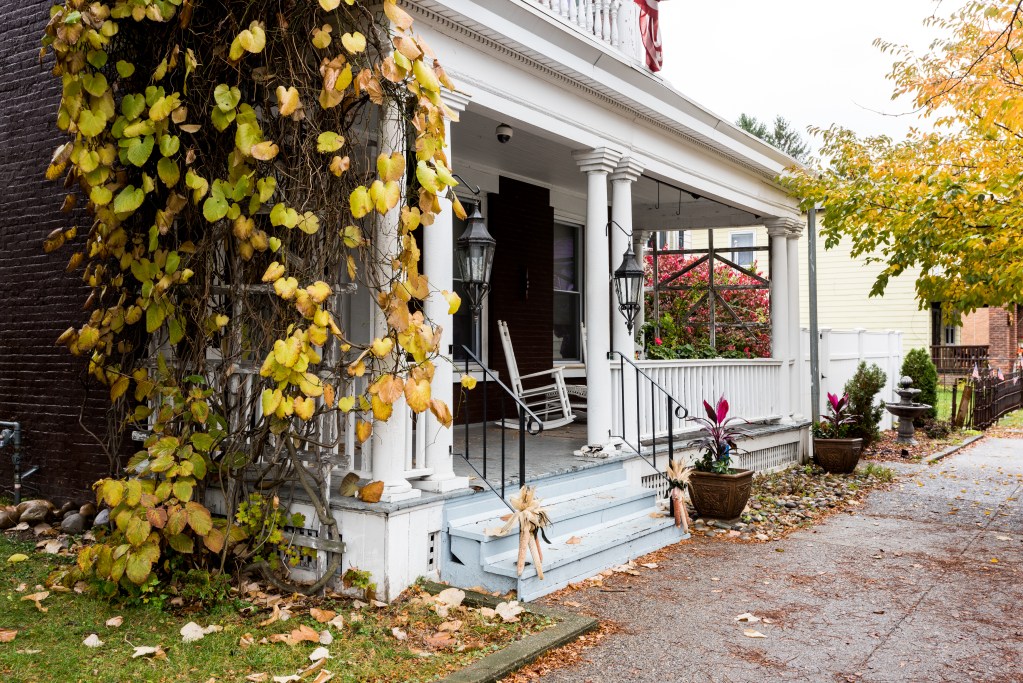 Book a suite in this decades old house and keep your eyes open for strange happenings. Host David is the great grandson of the original owner, Reverend Stroud. Immediately upon moving into this house in the late 1900s, mysterious events started happening to David and his family. Orbs the size of a dime have been seen floating visibly in the dining room shown below, visitors get pinched every so often, and there's a music box that turns itself on playing nursery songs. This stay may leave you seriously spooked.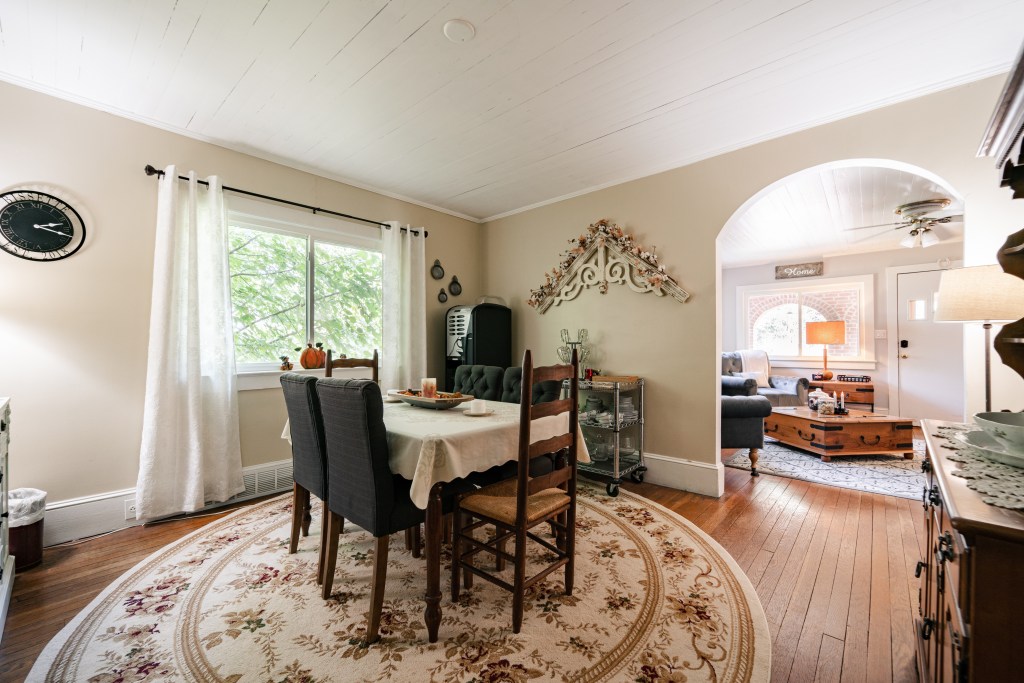 *Subject to availability. Special pricing for highlighted listings offered for overnight stays on November 1, 2019 and November 2, 2019 only. Hosts may receive compensation from Airbnb in exchange for offering this special pricing to guests. Guests are responsible for taxes and fees in addition to the nightly rate.