As Airbnb has grown and expanded over its first decade, hosts have been as innovative as they are welcoming, continually coming up with new ways to accommodate guests and give them an ever-increasing range of accommodations from which to choose.
From sofa beds to treehouses to private islands, it has been 10 years of firsts on Airbnb. We tracked down the trailblazers who were among the first to list some of the different types of accommodations that have gone on to become so common on Airbnb today.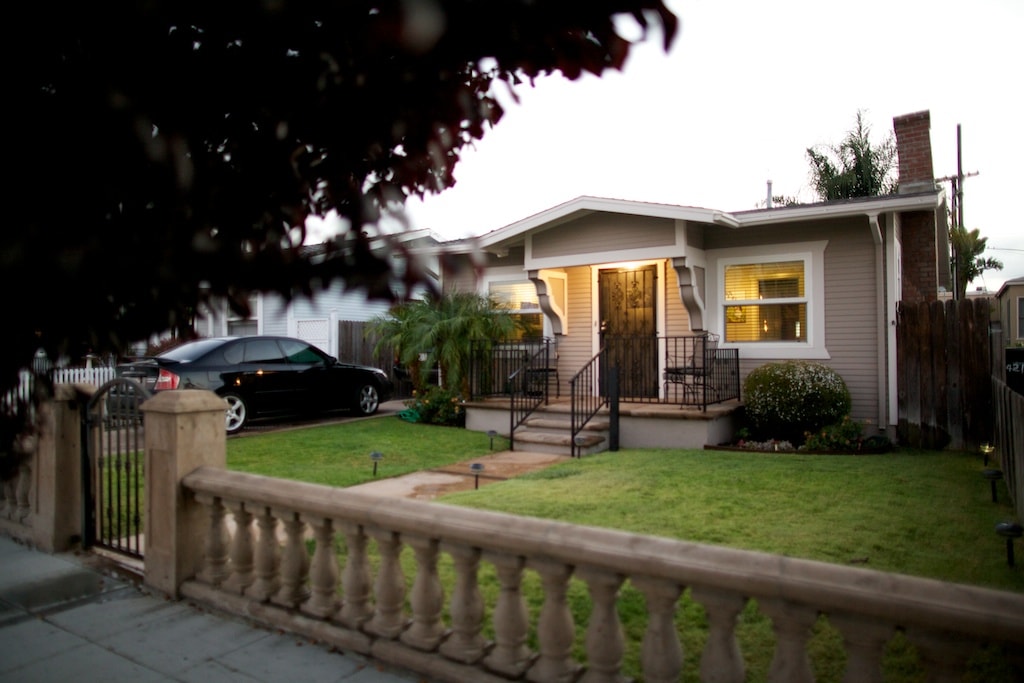 For photographer Sara France, it all started when she was hired to shoot a series of portraits of young entrepreneurs. One of them was Airbnb co-founder Joe Gebbia. She met him at his San Francisco apartment, which also happened to be the first Airbnb. They started chatting.
"He had just started Airbnb and sent me the link to his new site to check it out," says Sara. "I LOVED the idea. I always enjoyed house guests and meeting new people. I was young and also loved the idea of being able to block off the room when I needed it and not needing to have a roommate full time."
Later, Sara moved on from listing a room in her house to becoming the first host to list her entire home. Both arrangements gave her opportunities to get to know the people who stayed in her home.
"When I used to just rent out a room, I got a chance to get to know a few of them that stayed longer and it was so incredible," she says. "Since we have been listing the whole house I have been loving getting their notes and stories about their stays."
A decade later, she has a 3-year-old and focuses on hosting more families in her San Diego home, now listed as a "Large Craftsmen w/ yard ~ Perfect for families."
The biggest blessing is to see that our guests' kids enjoyed my daughter's toys and room. Knowing that we make their travels just a little easier, especially knowing how hard it can be to travel with a little one — it makes it all so rewarding.

Host Sara France
She has child-proofed the house and outfitted it with bibs, bath toys, a high chair, changing table, crib, baby monitor and "more toys than the kids know what to do with."
The guests become part of the family in some ways. Inspired by her photography work, Sara leaves a Polaroid camera to encourage her guests to leave notes and take a pictures for the guestbook. Some have gone out to dinner with her or stayed for weeks, almost as temporary roommates. Once, while Sara's grandmother was in town, there was a guest with "the sweetest dog, named Cash."
"My grandmother still has the picture with Cash and our dogs framed in her house," Sara says. "It really is a community, and I could not be more blessed with a million amazing stories of kindness, consideration, and generosity."
There have been many other firsts over Airbnb's first decade. Some highlights that remain active on Airbnb today: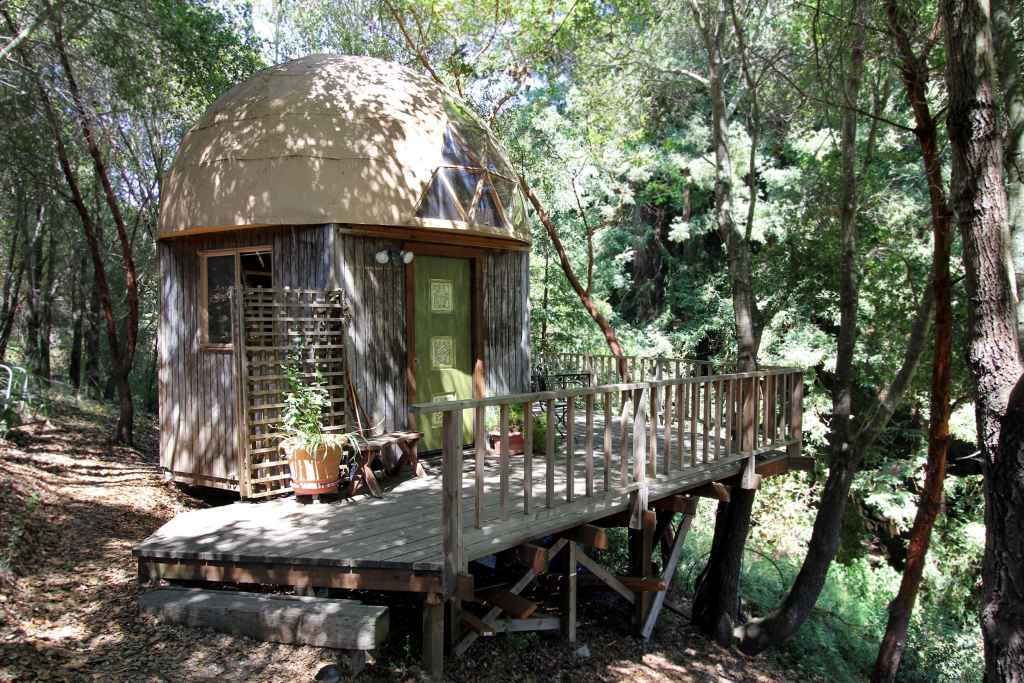 Some of Airbnb's unique listings have become so legendary they have been the inspiration for meeting rooms at Airbnb offices around the world. The Mushroom Dome Cabin in Aptos, CA, outside Santa Cruz, was the first, going up on Airbnb back in July 2009. Since then, Kitty Mrache's geodesic dome loft, with deck and skylights surrounded by trees, has amassed more than 1,100 reviews.
I have met so many wonderful people from around the world that I would never have met if I hadn't had this opportunity with Airbnb. Some of our guests, especially the ones from Europe, have never seen a hummingbird before, and here they get to see them up close — just a few feet from them as the birds hum around the feeders.

Host Kitty Mrache
It's so popular that even her kids have to make a reservation to stay a night.
When Superstorm Sandy hit New York City, some residents had to evacuate their homes and many couldn't return for days or longer. Shell Martinez decided to do something. She went onto her Airbnb listing for her Brooklyn loft and listed it for free for those in need. That sparked a movement of more than 1,400 Airbnb hosts doing the same, opening their homes to those affected by the storm.
"Sometimes people don't connect that much in New York, and you can feel isolated," she says. Inviting evacuees in brought the community into her home. She still tries to create that sense of community, with a brunch that brings together friends and guest on Sundays.
Since 2012, more than 11,000 people from 52 countries have helped thousands of displaced individuals, first responders and refugees seeking transitional shelter through our Open Homes program.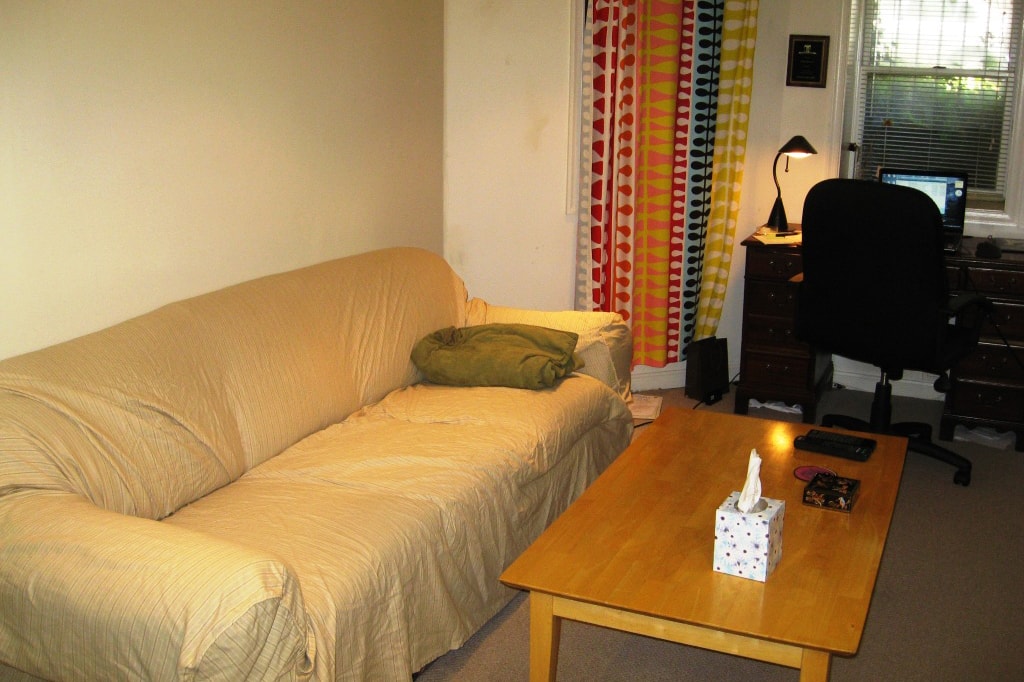 Shared Rooms are the origins of Airbnb. Brian Chesky and Joe Gebbia started Airbnb by inflating three airbeds in the living room of their Rausch Street apartment in San Francisco over a decade ago. Today, shared rooms remain a great option for budget travelers and those looking for a more social travel experience. One of the longest standing shared rooms still available to book on Airbnb today is Ami Greener's apartment in the Adams Morgan neighborhood of Washington, D.C. He includes fresh linens and towels, coffee and breakfast in the morning and, of course, full kitchen access and a neighborhood tour or tips on the local nightlife.
Also in Washington, D.C., Heather Pupavac listed the first private room in a house on Airbnb in December 2008. The guest room in her Victorian row house in the Eckington neighborhood still comes with a queen-sized bed, access to an adjacent bathroom and washer/dryer, clean linens and towels, and a selection of guidebooks.
For those who prefer a little more space or privacy than a shared—or even private—room, Jack Solomon listed a private island in February 2010. The 5 acre retreat in the middle of a lake 20 miles outside Hartford, CT, includes five cottages and a larger main house for 19 bedrooms total. Each has its own dock, waterfront deck and rowboat.
Today, there are more than 1,400 private islands available to book on Airbnb.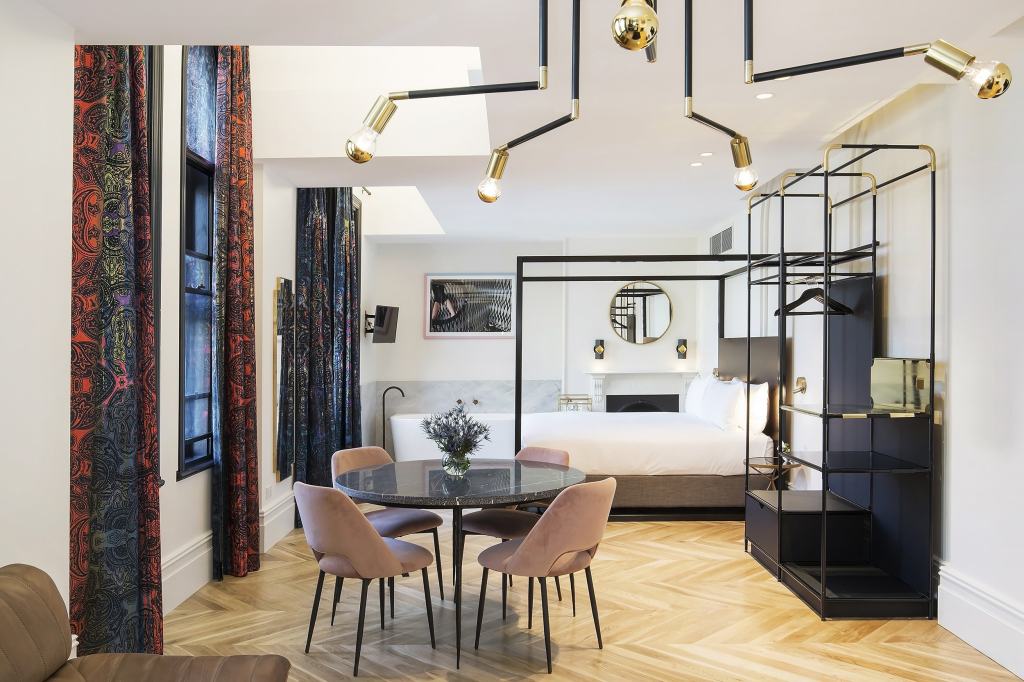 The First Entire Boutique Hotel
There are still new firsts even a decade later. Earlier this year, the Little Albion Guest House in Sydney, Australia, became the first hotel available for booking as a single listing on Airbnb. The luxurious new 35-room guest house is nestled in the hip Sydney suburb of Surry Hills.
Little Albion Guest House is a design lover's dream, boasting impeccable interiors, bespoke finishings and an enviable art collection designed and crafted by the hoteliers themselves.
Little Albion Guest House was developed with the same attention to detail that a homeowner has in creating their own dream home. We wanted to answer the needs of today's guests who are seeking a 'home away from home' when travelling and want the authenticity of a local B&B experience alongside world class boutique hotel services and amenities, in addition to the ease of booking through Airbnb.

Paul Fischmann, Founder and CEO of 8Hotels
The Airbnb Press Room is aimed at journalists. All Homes and Experiences referenced on the Airbnb Press Room are intended purely to inspire and illustrate. Airbnb does not recommend or endorse specific Home listings or any other Homes or Experiences on the Airbnb platform.