Since 2014, Airbnb has collected and remitted more than $1 billion in tourist, hotel and occupancy taxes for communities around the world, and we're always humbled and excited to see how these funds are helping make communities stronger – from helping the homeless in Chicago, to supporting public services in New Jersey.
In a world first on Airbnb, Mayor Leoluca Orlando of Palermo, Italy has today asked citizens to have their say on how to spend the additional tax revenues generated by the city's tax collaboration with Airbnb.
Over the next weeks, residents of Palermo will go to the polls and choose which community projects – chosen by community crowdsourcing, brainstorms and dialogue with the local home sharing club – are most deserving of additional public funds, up to 20,000 euros each. The full list of projects is available here. Renderings of the six shortlisted projects locals will vote on – three for the Ballarò and three for the Danisinni neighborhood – are below.
The history of Palermo is the history of being a crossroads for the travelers of the world, which is reflected in its food, its art and most of all its people. This living history has made Palermo a special and a beautiful place. Airbnb is built on the principle of healthy travel – empowering communities and spreading the benefits of tourism everyone. We applaud the innovation and collaboration of Mayor Orlando and are delighted to be part of giving locals a say on how to invest public funds to make this very special and very beautiful community even more special and more beautiful."

Chris Lehane, Airbnb Head of Global Policy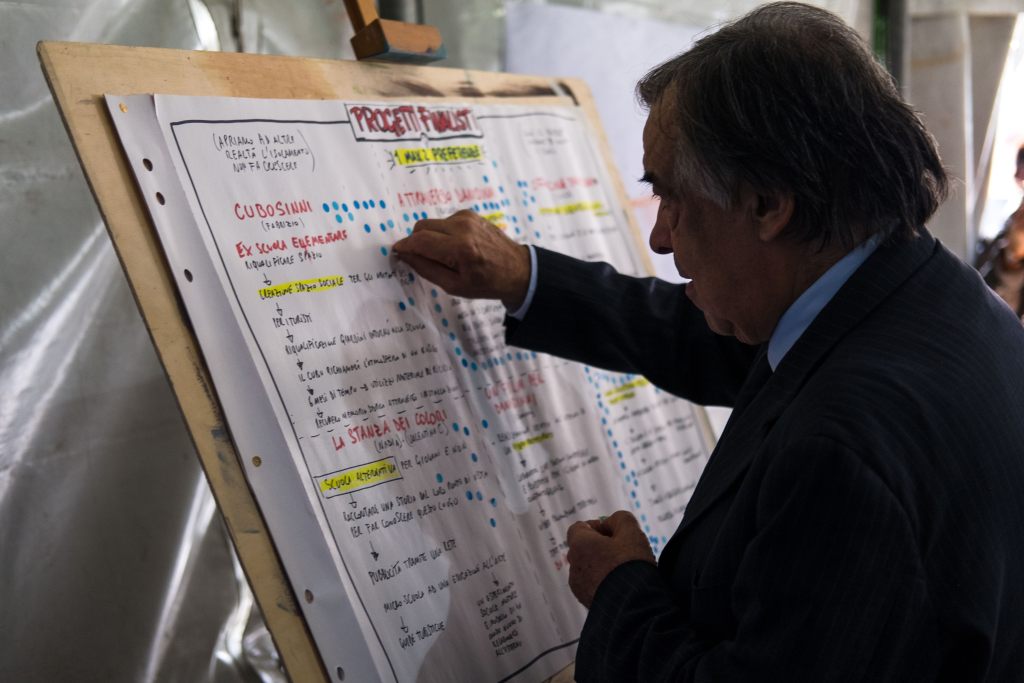 We are witnessing an extraordinary example of synergy. A synergy between private businesses and public administration; between new technologies and answers to the territory's needs; between citizens of Palermo who love their city and tools that allow them to share this sentiment.

Leoluca Orlando, Mayor of Palermo
Airbnb has been collecting and remitting tourism tax in Palermo since early 2018, as part of Airbnb's commitment to make it easier for our hosts and guests to pay their fair share of tax. Since then, our collaboration with the city continued to grow with Mayor Orlando becoming the first elected official to be an Experience Host, and Airbnb helping promote healthy and sustainable tourism in the city.