More than 50 years ago, a young man named Shozo Hayashi was preparing to welcome two foreigners into his home as Tokyo played host to the 1964 Olympic Games. With Japan looking forward to 2020, Shozo's story is a touching reminder of how powerful cross-cultural interaction can be and how rewarding it is to welcome strangers into one's home as a host.
It was October 1964. Frank Little and his wife Alvirita had just flown from Seattle to Tokyo to enjoy the Olympics. Their first stop was to visit Mr. Hayashi, then a dentist, at his home in Yokohama.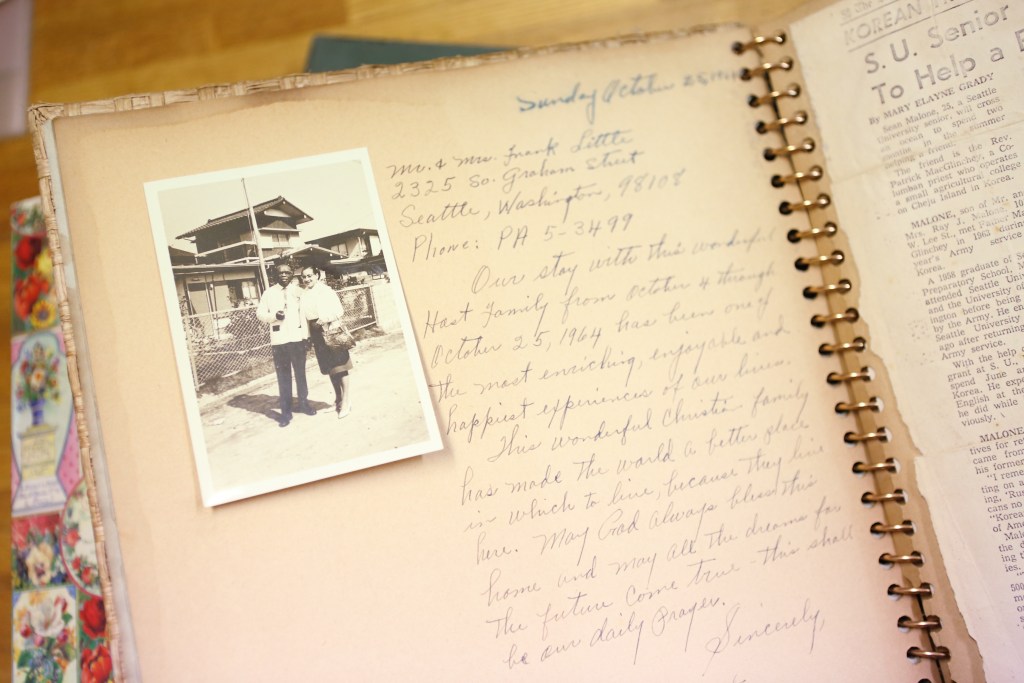 At the time, all the newspapers and radio programs were asking citizens to host foreign guests during the Olympics. Frank told me he'd already made accommodations at another home, but the plans were cancelled when the family found out he was Nigerian-American.

I was still young, and that made me very upset. I thought, why not have them at our house? I didn't want to pass up the opportunity. I agreed right away, wanting to give them a good experience.

Dr. Shozo Hayashi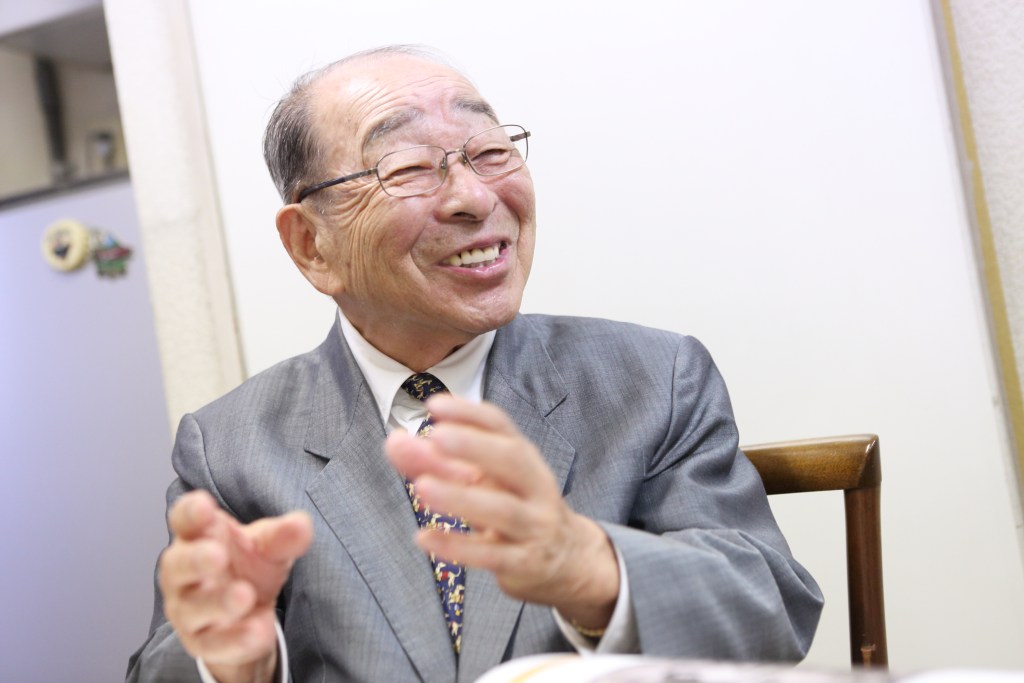 To modern ears it seems like an easy decision, but at the time, it wasn't. Foreigners were a rare sight in 1960s Japan. Dr. Hayashi recalls that when neighbors saw the new guest, a 6 foot tall, retired heavyweight boxer, no one could contain their surprise.
Mr. Little had been stationed in Japan before and had some experience here, so he said he and his wife would follow our lead and do everything the way we do. The only thing they brought was coffee. They ate with us at every meal, rice and miso soup and all. I'll never know if they actually liked the food, but they graciously accepted our lifestyle and way of doing things.

Of course, the stay wasn't without problems. I had a bed prepared for them in a Western-style room, but Mr. Little was so tall his feet stretched over the end of the bed. We quickly made arrangements for them to sleep on the floor of the tatami room, but I sensed their apprehension of staying in a room without a locking door. But, thinking about it now, though we all had to adjust in some ways, it was good to be able to experience regular life together.
During their 20-day stay, interest in the Littles quickly spread to the entire neighborhood. It was Dr. Hayashi's 4-year-old daughter Mami who ultimately helped tear down the cultural barriers.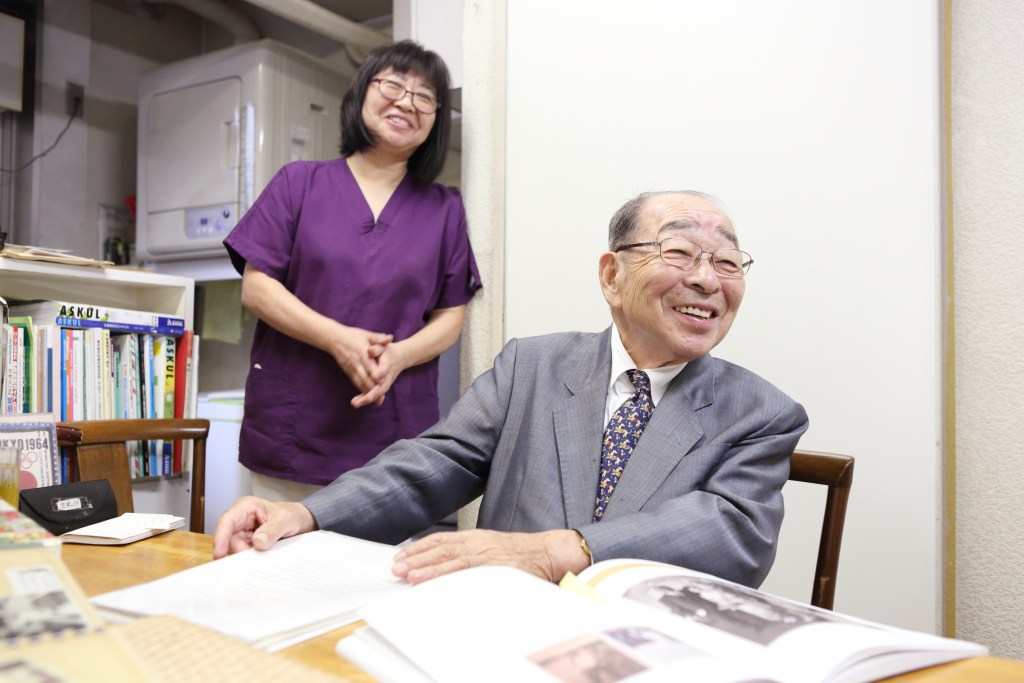 My daughter didn't care where they were from. To her, they were our friends who didn't understand Japanese yet. (Laughs.) They were like an aunt and uncle, and she warmed up to them right away. I saw them playing together and I began to think what activities they might enjoy.

I set some chairs out on the porch and we lit sparklers together. Soon, the children in the neighborhood, who had been unsure of our foreign guests, and young people who could speak English began to gather around us. Maybe we should have taken them to a real festival. But I was touched by how such a small flame from a sparkler in our front yard could bring together so many people.

Some of those children went on to travel and study abroad. And I remember Mrs. Little and my wife in the kitchen making chirashi-zushi together. To me, these small but significant experiences are the real pleasures of home-sharing. You could never get this at a hotel.
The bond between the two families continued even after the Littles returned to Seattle and now connects their children, too.
After they went back to America, one of us would visit the other almost every year. When we went to Seattle, Mr. Little would make special arrangements for us, like a trip to a local dental school or an introduction to the Japanese-American community.

We visited the Osaka Expo together in 1970, and my daughter Mami stayed with the Littles when she went to America to study. Once we went to my home in Gifu and tried cormorant fishing in Nagaragawa. I remember how the city at night was lit up so beautifully. They really enjoyed themselves.

And every year at Christmas, we'd receive a brandy cake baked by Mr. Little's aunt. We've celebrated weddings together in both countries. I guess you could say we're family now.
Dr. Hayashi still treasures the chance meeting of the two couples over 50 years ago. What's his advice for those thinking of sharing their home in 2020?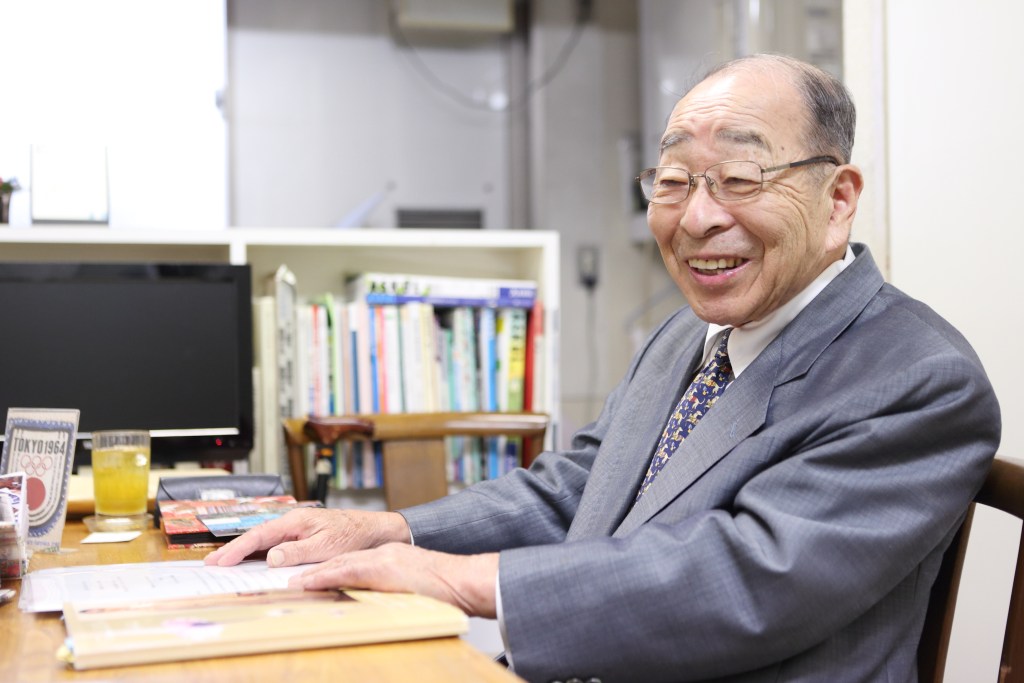 If you're thinking to rent out a room just because it's empty, that's not a good idea. If someone in your family doesn't have a good attitude, you'll all have a bad experience. So if you decide to host someone, make sure to discuss it as a family.

Plus, foreigners who visit Japan often know a lot about our country already, so we need to be ready to teach them more about Japanese history and culture. I'd like to see home-sharing hosts prepare some experiences above and beyond just providing a room.

That way, all of you can enjoy the experience. But there's no need to go overboard. If you focus on having fun, you'll be even more excited to host someone in your home.