Meet the women who host to fuel their creative & entrepreneurial spirit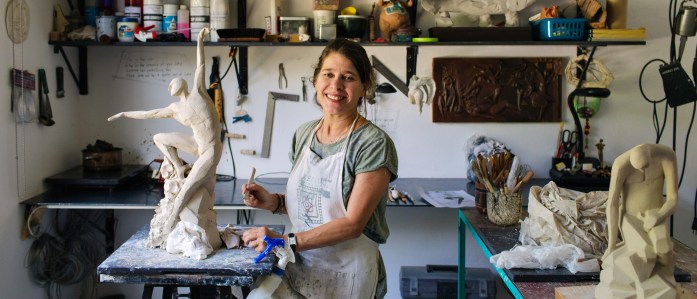 Artists, designers, chefs and screenwriters make up many of the fabulous female Hosts on our platform. Today, we're highlighting a few of these inspiring women who have flexed their creative muscles even more during the pandemic, from building, designing, and renovating their Airbnbs, to taking the leap to full-time hosting.
We asked them to share their hosting stories with us, from why and how they host, to their latest design and renovation projects. What emerged in their responses is a recurring theme of creativity and resilience – and the desire to bring people together in their thoughtfully curated spaces.
Here are their stories:
"When we first purchased our property in Upstate New York, we envisioned it as a gathering place for young creatives, artists, and doers who were drawn to Delaware County, with a restaurant downstairs to both serve the local community and welcome it.
Over the years, we've hosted friends, artists, a potter, a poetry publisher, photographer, musician and a permaculture student, to name a few. I love sharing Delaware County discoveries through photography, like the best smoked maple syrup, charcuterie, baked goods, pottery, raw milk and seasonal produce in the area.
Each of my Airbnbs is an opportunity to share the spaces I create. I renovated both the Table Studio and Table Earth House with the help of friends and carpenters, using wood from the local mill, filling shelves with pottery from Andes and Delhi, and enlisting a local artist to install a beautiful hand-finished stone floor.
I just recently sold my restaurant and switched to full time hosting our Table on Ten Airbnbs to create space for new projects and family. Airbnb has been a dependable source of income for me for many years now, and the fact that it continues to be so throughout the pandemic is everything."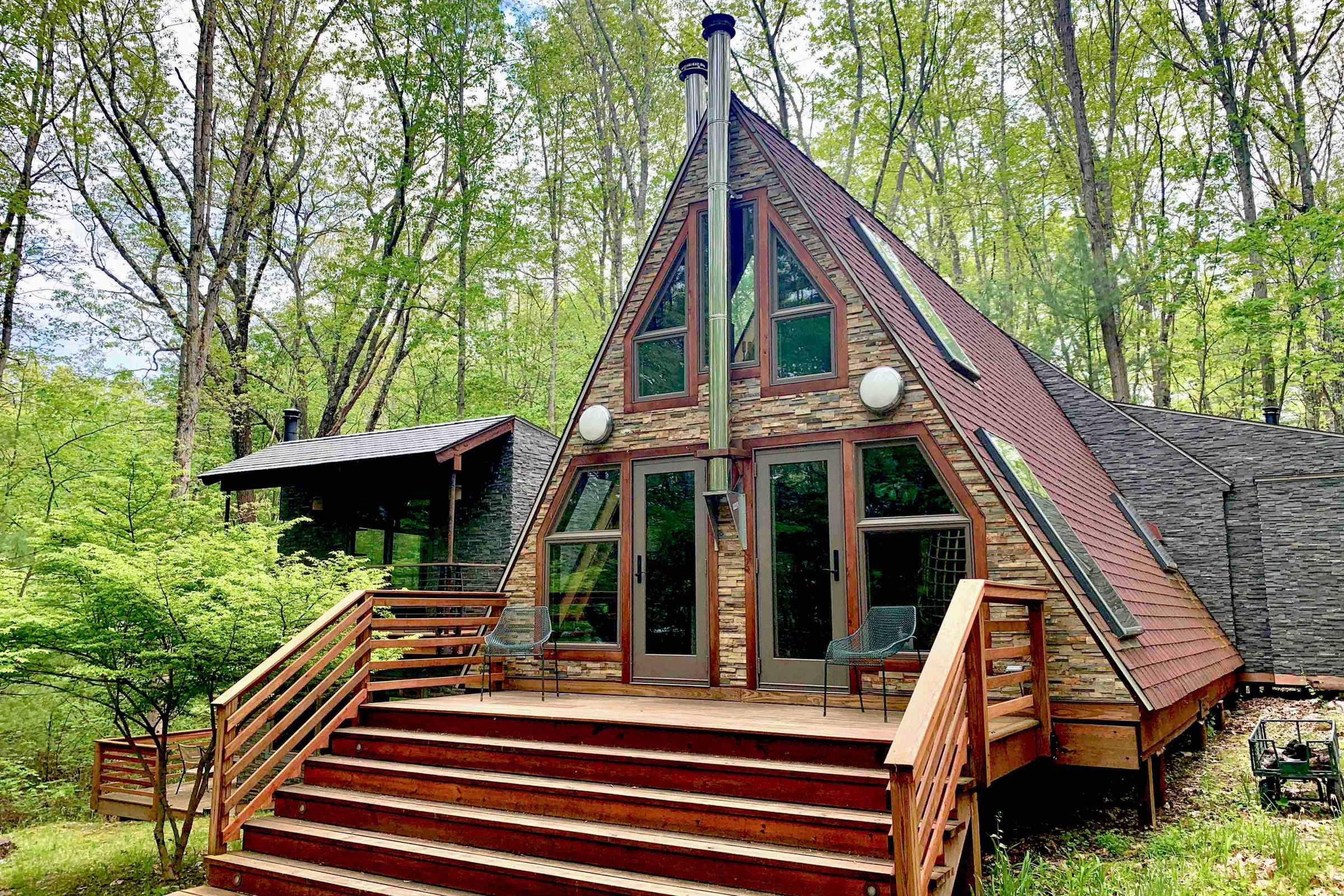 "My husband and I bought our home as a retreat from the hectic city and our jobs. Somewhere we could host family and friends and be more immersed in nature. When I first started hosting, I was a full-time creative arts therapist at a mental health clinic in Brooklyn, NY. Since the pandemic, I have become a full-time Host.
At the beginning of the pandemic, when no one was traveling, we started to worry that we wouldn't be able to host anyone again! However, we quickly realized that people were not traveling far distances and wanted a reprieve from their NYC apartments. Now, our monthly calendars book up in a matter of days and it's become incredibly lucrative. Any additional income gets invested right back into our properties. We love changing things, re-decorating, vintage shopping for pieces and home renovation projects! We've got some great ideas for landscaping we're looking forward to pursuing this spring.
Being your own boss, no matter the job, is incredibly empowering. Hosting allows me to set my own prices and work hours, and control all aspects of the enterprise. On top of it all, guests are appreciative of my home. I love feeling that I'm providing people with a fun and memorable experience with their family and friends."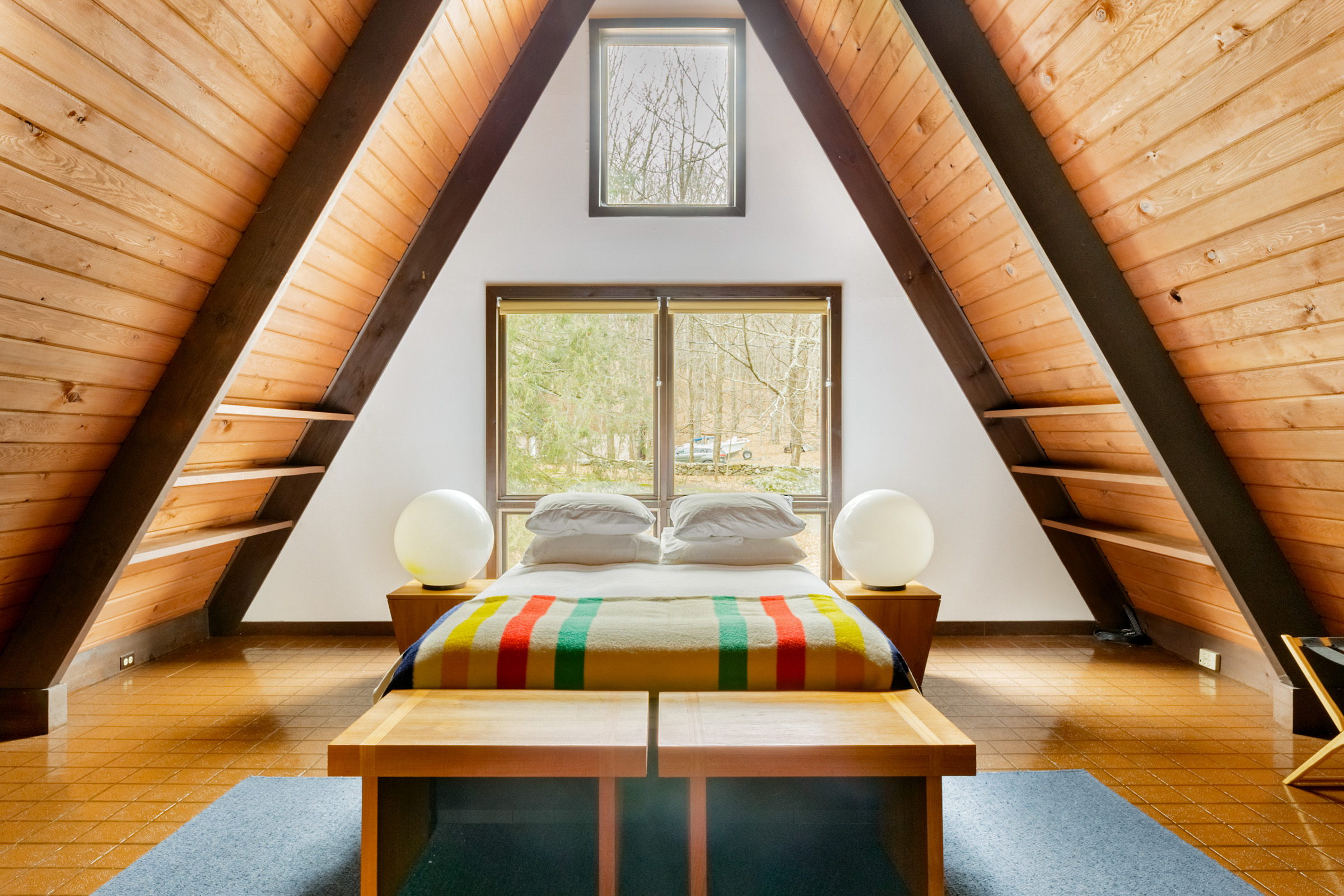 "Since the beginning of the pandemic, our Airbnb bookings have increased significantly and while that means we don't spend as much time at the house ourselves, it's been a huge financial help during this time. 2020 was a difficult time to be the retail store owner of Brooklyn Tailors, from being forced to close from March to July, to ultimately shuttering our brick-and-mortar store altogether and shifting to e-commerce-only.
The silver lining is the fact that our Airbnb bookings accelerated at the same time we took a financial hit with our day jobs. While hosting on Airbnb was never meant to hedge against something like this happening, it has taught us not to put all our eggs in one basket, financially.
It's also allowed us to continue being business owners and being our own bosses, which we're huge proponents of. It is hugely empowering to take control of your life in that way. It can be scary, and it is definitely a lot of work, but if your venture is successful, there is no better feeling in the world because you know you made it happen yourself."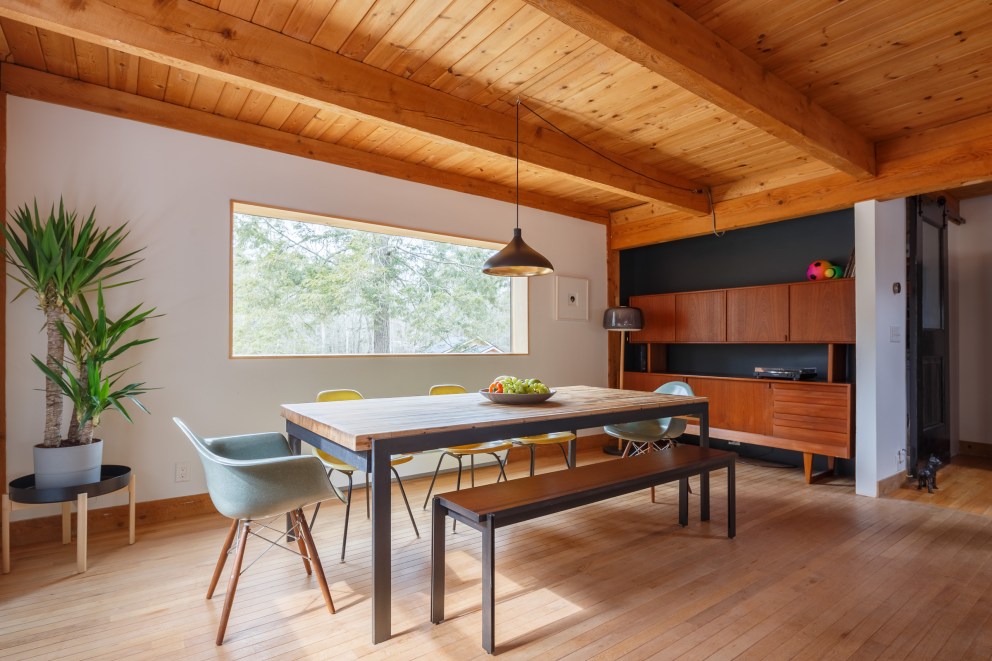 "Hosting on Airbnb is a way to flex my interior design skills and quite frankly, pay the bills. After a fruitful career in the garment industry as a fashion designer, I decided to pursue my new passion as a script writer.
My advice for fellow women who are thinking about hosting is, just say yes. I ping-ponged back and forth on whether to host. Believe it or not, I just kept thinking my home was never going to be ready.
The push to do it happened when I made an appointment with an affiliated Airbnb photographer. I set the date for 2-3 weeks ahead in the calendar and raced to get those final touches complete – additional lighting and outlets for laptop-friendly spaces and cloth napkins and champagne flutes for special occasions.
Now, because I've been spending more time Upstate and outside, I'm shifting my design focus to the outdoors. My plans are to continue the moss wall begun last fall, plant new eucalyptus shrubs and something larger to provide a privacy screen between the cabin and studio. I learned how to chainsaw and will wield my new power on DIY side tables and stools. I think a blowtorch might be in order. And lots of video tutorials. Some solar powered string lights and large flowering planters are also on order."
To all the creative women out there in need of change, if you're interested in becoming a Host or learning more about hosting, start here: airbnb.com/host.