Miami Area Hosts Already Expecting to Welcome Thousands for the Big Game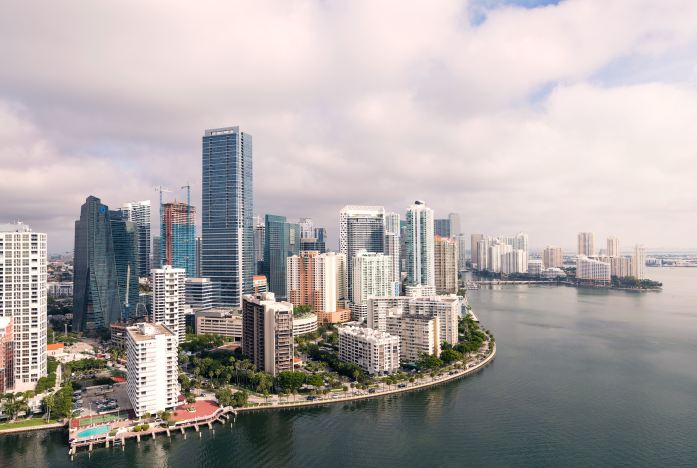 With the start of the professional football season well underway, residents of Miami Dade and Broward Counties are already looking toward the season finale when the Big Game comes to town. As a prime tourist destination that is frequented by big events, Miami-area hosts are far from rookies when it comes to welcoming guests to town. This will be the 11th Big Game in South Florida's history and the sixth in Miami Gardens – no stranger to the big stage. 
Airbnb's history and growth are rooted in helping cities scale accommodations for major civic, cultural and sporting events. During these events, home sharing not only expands available lodging options but gives hosts the chance to earn extra income by sharing their home while helping guests live like a local.
With around five months until the Big Game, hotel prices have already skyrocketed and supply has dwindled, with hotels as far north as Fort Lauderdale showing no-vacancy – and at least one in Miami with availability, showing pricing near $2,000.
As hotels fill, Airbnb hosts in Miami Dade and Broward County are already expecting more than 11,000 guest arrivals for the Big Game. With an average daily rate per room of $136, Airbnb offers affordable options, while expanding housing supply in the Miami area.
Last season's Big Game in Atlanta saw nearly 11,000 guest arrivals with supplemental host income of nearly $3.5 million, close to $700 per host. One-quarter of those hosting during the Big Game in Atlanta were first-time hosts.
For Miami Dade and Broward County residents, home sharing provides a way to use what is usually their most valuable asset – their home – to earn important supplemental income with the rush of visitors in town.
"Large events with a high demand for housing – such as the Big Game – are a tremendous economic opportunity for current and prospective Airbnb hosts, while also bringing valuable tourism dollars to areas outside of typical lodging locations," said Tom Martinelli, Florida Director of Policy for Airbnb.
The surge of guest arrivals for the Big Game also brings significant economic activity to the area. In a survey released earlier this year, 92 percent of Airbnb hosts in the US say they recommend restaurants and cafes to guests, while 56 percent say they recommend cultural activities. On average, Airbnb guests say 41 percent of their spending occurs in the neighborhood where they stay. And for hosts in the US, 55 percent say hosting has helped them afford to stay in their homes.
Florida hosts and homeowners earned a combined $810 million in supplemental income while welcoming approximately 4.5 million guest arrivals to the state in 2018 through the platform.
Airbnb encourages all hosts – current, new and prospective to review and follow local laws.
*2018 estimated direct economic impact is the sum of Homes host earnings and estimated guest spending. Host earnings is based on internal Airbnb data. Estimated guest spending is based on nearly 12,000 responses to a voluntary survey sent to a sample of Airbnb guest accounts that had taken a trip to those countries in 2018. No payment or other incentive was provided in exchange for completing the survey.