Mom weekends away, made possible by Hosts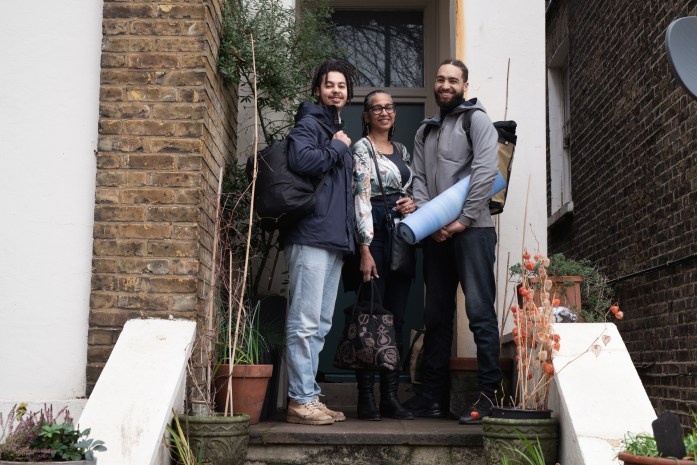 After a particularly challenging year, moms are craving personal connection and miss traveling, specifically with family. Nearly all moms (91%) are excited to resume travel when restrictions are lifted and it's safe to do so and a majority (54%) say they'd most like to travel on Mother's Day with family, according to a recent survey commissioned by Airbnb.*
As people look forward to reconnecting with their loved ones on trips again soon – whether for a much needed getaway or to celebrate Mother's Day – Airbnb is introducing the latest videos in its Made Possible by Hosts campaign to educate people about what makes Airbnb unique: Hosts and the experience they offer.
From a holiday with her sons for the first time in years to a first weekend away with her husband since the birth of their second child, below are the latest videos in the campaign that feature moms on real trips with their loved ones.
"How Can I Tell You"
Guests Cian & Family, Hosted by Julia
London-based photographer Cian and his brother were craving some quality time with their mum after many months apart. They found the perfect getaway, and a special opportunity for the family to reconnect, at Superhost Julia's architectural wonder in the countryside near idyllic Bath, England.
"[Julia] helped us to feel welcome and at home. She provided us with knowledge of the local area and a beautiful space that helped us to connect as a family," said Cian.
Memory making is at the core of every trip that Cian takes. While this is likely the case for many, it's especially true for Cian as a photographer since it's his passion to document the experiences that he shares with other people.
"Taking pictures is a way for me to record and reflect on the special moments that I encounter," said Cian. "My favourite memory [on this trip] was waking up early in the morning and watching the sunrise together with my mum."
"Space Oddity"
Guests Paz & Husband, Hosted by Matthieu
After the birth of their second child, photographer Paz and her husband Matias wanted to take a trip, just the two of them, to reconnect and rekindle their sense of adventure. At Superhost Matthieu's geodome, located near a biosphere reserve in Quebrada de Alvarado, Chile.
"It has been a great adventure, knowing hundreds of guests from all over the world and sharing this little piece of heaven on Earth," said Matthieu.
Paz and Matias spent days exploring the wild terrain and nights gazing at galaxies – exactly what they needed to feel worlds away without traveling too far from home. 
These are just a couple of the millions of trips that take place on Airbnb, made possible by Hosts. To preview some of the others, check out Landslide, Sweet Child O' Mine, Thank God I'm A Country Boy, and I Got You Babe, all of which feature mom getaways.
*Based on a sample of 2,000 US adult mothers (18 years or older) in the United States was surveyed between April 2, 2021 to April 3, 2021. The margin of error is 2.2%, and no post-stratification of results was applied. DKC Analytics conducted and analyzed this survey with a sample procured using the Pollfish survey delivery platform, which delivers online surveys globally through mobile apps and the mobile web along with the desktop web. Unless otherwise noted, all statistical information is from the DKC Analytics survey.