More than 25,000 refugees fleeing Ukraine have found temporary housing via Airbnb.org
Key Takeaways
To date, Airbnb.org has helped provide temporary housing to more than 25,000 refugees fleeing Ukraine.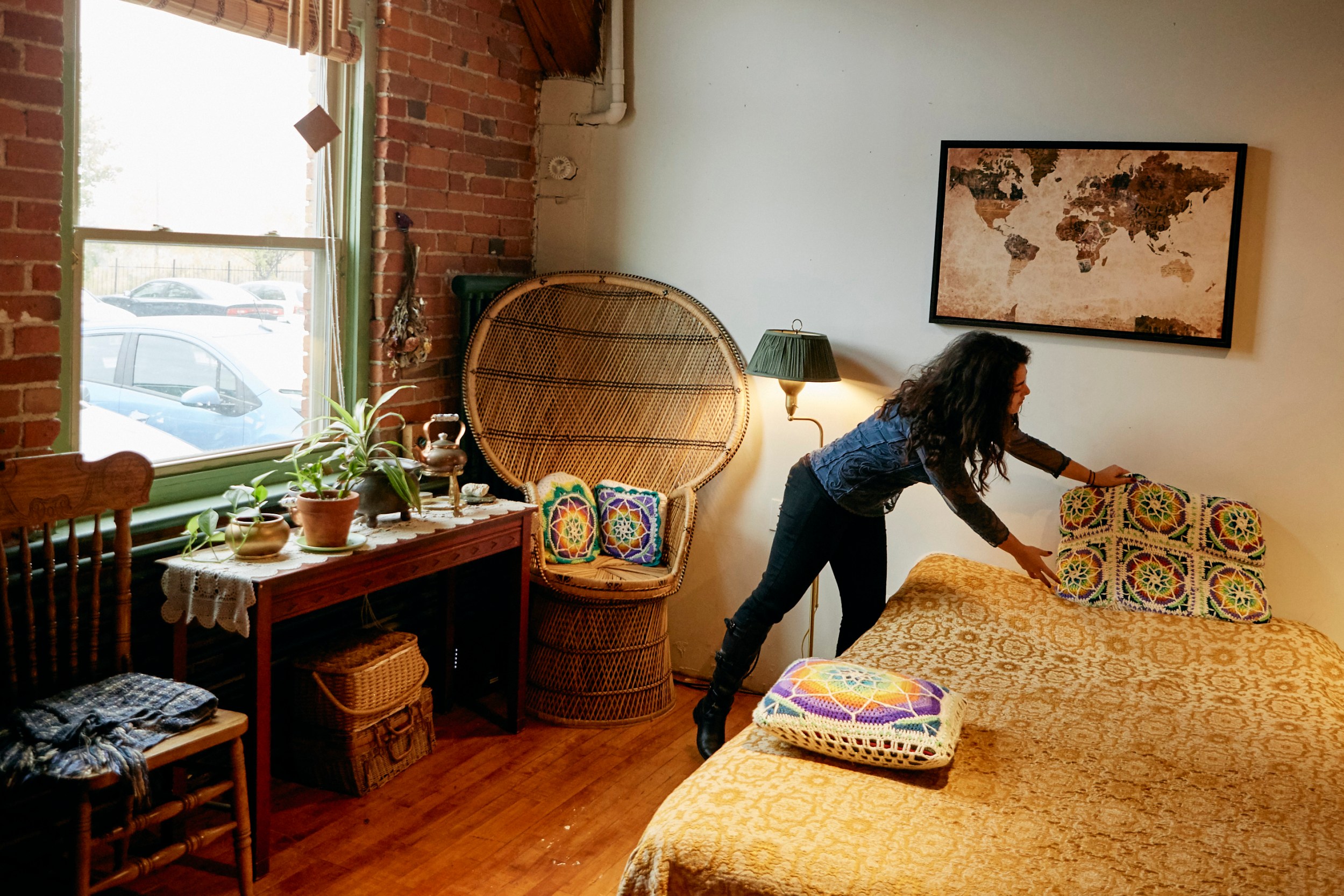 Key Takeaways
To date, Airbnb.org has helped provide temporary housing to more than 25,000 refugees fleeing Ukraine.
Earlier this year Airbnb.org announced a commitment to offer free, temporary housing to up to 100,000 refugees fleeing Ukraine. Since then, Hosts on Airbnb and people around the world have offered their support by opening their homes and donating to Airbnb.org. In less than three months, Airbnb.org has helped connect more than 25,000 people fleeing the conflict in Ukraine to free places to stay.
The power of partnership
Last week, Airbnb.org announced it is working with UkraineFriends.org– an organization that provides direct humanitarian support to Ukrainian civilians– to evacuate and house evacuees fleeing Ukraine. Through its collaboration with Airbnb.org, UkraineFriends.org has connected more than 10,000 individuals with housing vouchers, with plans to help thousands more.
This builds on Airbnb.org's work with a number of other organizations worldwide, including collaborations with Global Empowerment Mission, Planting Peace, EUROSID-Rare Disease Europe, Refugees Welcome Italia, Bienvenida, a project of the NGO PxP Embassy e.V, and Rescate, Red Acoge and Diaconía Madrid. Airbnb.org also continues to support the International Organization for Migration, HIAS, Nova Ukraine and Save the Children Sweden to connect people fleeing from Ukraine to free, short-term housing across Europe.
Working with governments
Airbnb.org is also coordinating directly with government stakeholders in various countries for this response, including the US federal government. As part of its support for Airbnb.org's commitment, Airbnb joined the US Global Leadership Coalition for a private sector roundtable with US Secretary of State Antony Blinken. The discussion focused on ways the private sector is providing humanitarian assistance to the Ukrainian people, and the potential public-private partnerships to address a range of global challenges.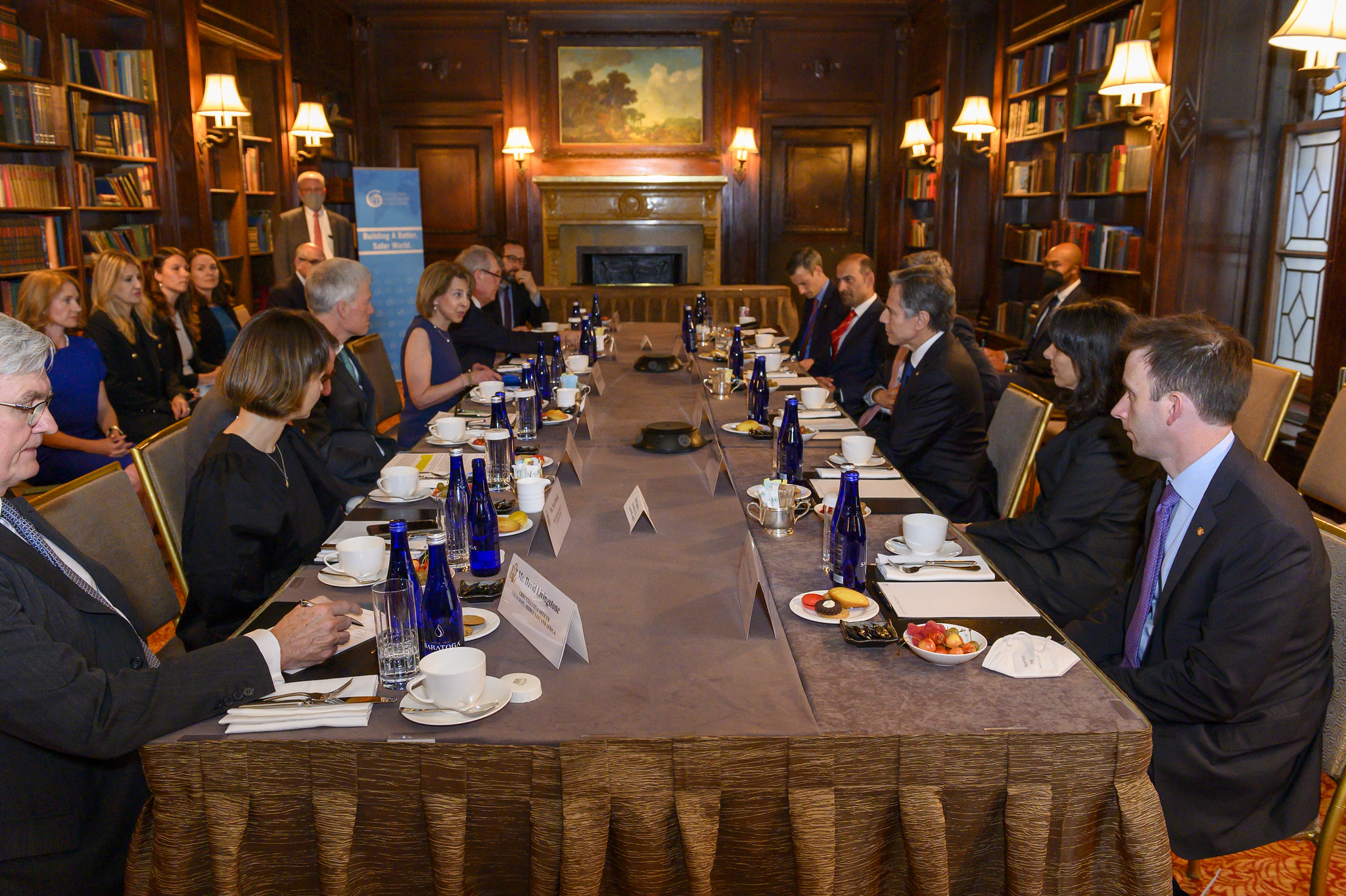 Alina's story
Airbnb.org partner, the International Organization for Migration (IOM), recently shared the story of Alina who fled Odessa together with her sister, brother-in-law, and niece. She found her way to Romania where she soon was running out of money with no place to stay. She searched online for free housing for people fleeing the war and came across Airbnb.org. IOM worked with Alina to find a place that matched her needs and helped connect her to Airbnb.org Hosts Nikoleta and Andrei.
Just like countless other Romanians who have mobilized to support their neighbors, Nikoleta and Andrei were eager to help. In addition to providing a temporary place to stay, they have helped their guests book doctor appointments and bought them groceries.
Alina is enjoying her time in Romania while she waits for a visa to Canada and says she will forever be grateful for the kindness of IOM staff and the people who have hosted her along the way.
Airbnb.org is grateful to the more than 48,000 people who have signed up to offer their homes to refugees around the world and the 83,600 individual donors across 95 countries who have helped raise $8.2 million in small-donor, direct donations to Airbnb.org.
Airbnb and Airbnb.org will continue to leverage a decade of experience in housing displaced people and partnerships with humanitarian organizations around the world to identify where to best serve people in need.