Airbnb, IOC and IPC Announce Summer Festival of Online Experiences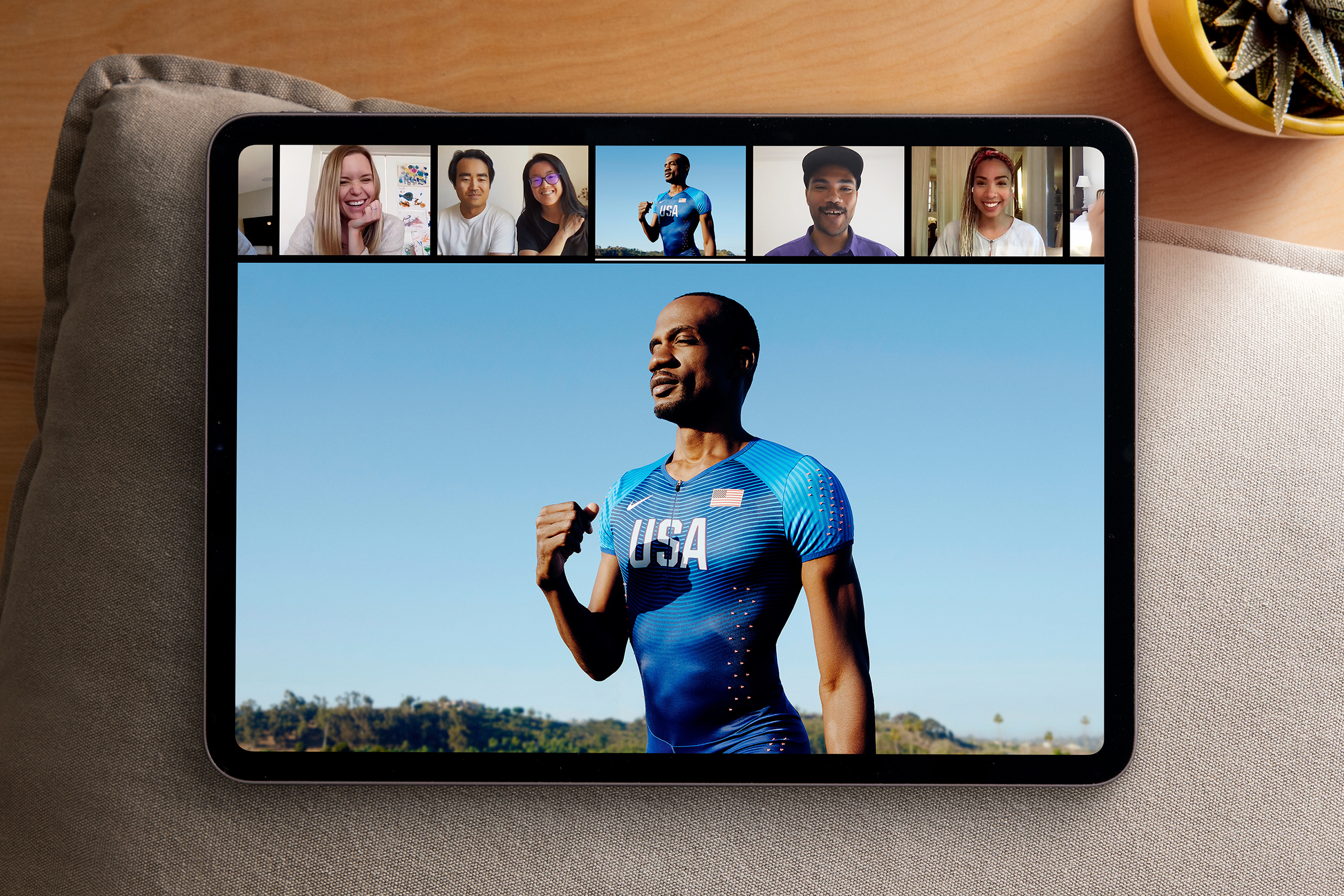 With the Olympic Games and Paralympic Games Tokyo 2020 postponed until 2021, Airbnb, the IOC, and the IPC will bring the spirit of the Olympics and Paralympics online with a curated program of activities hosted by athletes for the first time in history
Three-time Malaysian Olympic Cyclist, Josiah Ng, will be hosting his own Online Experience on the platform
Other Olympians and Paralympians include Tony Hawk, Naomi Osaka, Yusra Mardini, Rui Hachimura, Allyson Felix, and more, hosting over 100 Online Experiences in total
Airbnb, the International Olympic Committee (IOC) and the International Paralympic Committee (IPC) are announcing a five-day summer festival taking place from July 24 to July 29 featuring more than 100 Olympian and Paralympian Online Experiences hosted virtually by some of the world's best athletes.
Malaysia's very own Josiah Ng joins his fellow superstar athletes in hosting his own Online Experience – The Secrets to Winning From an Olympian. Guests from all over the world will be able to hear from this three-time Olympic cyclist as he shares parts of his 25-year journey as a professional cyclist and his secrets to winning at the highest level in sports, career and life.
Throughout the five days of programming across multiple time zones, the lineup will also showcase a variety of interactive Online Experiences that guests can now book* on Airbnb. Spectators can also watch select Online Experiences live or on replay on Airbnb and Olympic and Paralympic YouTube channels. While many hosts will continue to offer their activities after the event ends, like the art of reinvention with Olympian Simidele Adeagbo (skeleton, Nigeria) and positive thinking with Paralympic hero Stephen Miller (athletics, Great Britain), several will be once-in-a-lifetime Online Experiences available exclusively during the festival**, including Zumba beachside in paradise with Tom Hintnaus (athletics, Brazil) on July 27 and Work Out with Naomi Osaka (tennis, Japan) on July 28.
To kick off five days of programming, on July 24, Colin Jackson, silver medalist in the Olympic Games Seoul 1988 and commentator for the BBC, will host a fireside chat with Pita Taufatofua, global phenomenon from the opening ceremony for the Olympic Games Rio 2016, and Baroness Tanni Grey-Thompson DBE, 16-time medalist in the Paralympic Games. For the grand finale on July 29, Tony Hawk, one of the most recognized action sports figures in the world, and his legendary and Olympic-hopeful friends will host the closing act at their ramp in Vista, California, as an ode to skateboarding and the other new sports that will debut at the Olympic Games Tokyo 2020 next year.
"At a time when it is difficult for people to gather and celebrate the exceptional performance of athletes, Airbnb is proud to host the summer festival which is a new way to experience the Olympic and Paralympic spirit online. Guests will be able to connect and interact with some of the most elite competitors within the Olympic and Paralympic Movement, giving them even more reasons to cheer them on next year," said Airbnb Co-Founder Joe Gebbia.
"The Olympic Games bring the whole world together and whilst we will all have to wait one more year to celebrate in Tokyo, the Olympic flame continues to be the light at the end of the dark tunnel humankind is currently going through. It demonstrates that we are stronger together. This festival is a great platform to unite and inspire the world in the spirit of friendship and solidarity this summer. The IOC puts the athletes at the heart of the Olympic Movement and supports them at every stage of their journey. We are delighted to collaborate with Airbnb to provide innovative economic empowerment opportunities for Olympic and Paralympic athletes around the world," said IOC President Thomas Bach.
"Paralympians and Para athletes are masters of innovation and finding creative solutions to daily challenges they face," said IPC President Andrew Parsons. "The summer festival of Olympian and Paralympian Online Experiences celebrates this tenacity and gives Para athletes a platform to share their stories to empower others, while also offering a new earning opportunity especially needed during these difficult times."
While the festival will give fans unprecedented global access to connect with athletes from over 20 countries and regions all from the comfort of their homes, numerous Online Experiences in the lineup will also meaningfully promote:
Economic opportunities for athletes: As Online Experiences launched as a way for hosts to earn money during the global pandemic, Olympian and Paralympian Online Experiences is a new platform to provide direct earning opportunities for athletes, underlining the efforts of Airbnb, the IOC, and the IPC to support athletes, and to put them at the heart of the Olympic and Paralympic Movement.
Resilience through adversity: Numerous athlete hosts will inspire perseverance through their Online Experiences, like Yusra Mardini, the Syrian swimmer who became a member of the first ever IOC Refugee Olympic Team in 2016 and whose story became known for saving 20 lives with her sister, including their own lives, during a treacherous journey from Syria to find safety in Europe, who will host a one-off workshop on resilience. Another inspiring option is co-hosted by Tegla Loroupe, Chef de Mission for the IOC Refugee Olympic Team, and Rio 2016 Olympian, IOC Refugee Olympic Team hopeful for Tokyo 2020 James Chiengjiek Nyang, as they will welcome guests will transport guests virtually to the Tegla Loroupe Training Centre in Kenya. Tegla has been the guide and mentor to the IOC Refugee Olympic Team.
The world-class hospitality of Japan: In addition to the Olympian and Paralympian Online Experiences and as a way to celebrate Tokyo 2020, local hosts in Japan will offer guests a way to travel and explore the cultures and traditions of the country from their living rooms. Through support from Shibuya City Tourism Association, local hosts will lead a package of unique online activities like Become a Ramen Expert and A Tour of Historic Shibuya. Other ways to virtually transport to Japan will include Sake Secrets from Japan's Oldest Brewery and Explore Kyoto Where Unique Old Gods Live.
For more information on the summer festival lineup, visit airbnb.com/festival. If fans miss the chance to participate in the five-day event, many athletes will continue to host their Experiences – both online and in-person in countries where it's safe and permissible to do so – with even more that will be added to Airbnb in the coming months and years. Olympic and Paralympic athletes who are interested in sharing their passions with guests to earn supplemental income can learn more and sign up to become a host here.
*To book, users must update the Airbnb app available on iOS and Android
**Final lineup for the Olympian and Paralympian Online Experiences may be subject to change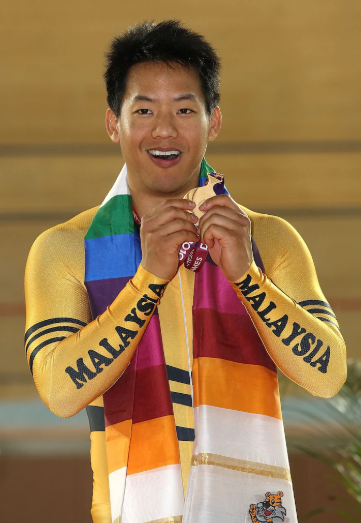 Airbnb, IOC dan IPC Mengumumkan Pesta Musim Panas Pengalaman Dalam Talian
Walaupun Sukan Olimpik dan Sukan Paralimpik Tokyo 2020 ditangguhkan hingga tahun 2021, Airbnb, IOC, dan IPC akan membawa semangat Olimpik dan Paralimpik dalam talian dengan program aktiviti maya yang disusun dan dianjurkan oleh atlet untuk kali pertama dalam sejarah
Pelumba basikal trek Olimpik yang mewakili Malaysia tiga kali, Josiah Ng, akan mengacarakan Pengalaman Dalam Talian sendiri dalam platform Airbnb.
Atlet Olimpik dan Paralimpik yang lain termasuk Tony Hawk, Naomi Osaka, Yusra Mardini, Rui Hachimura, Allyson Felix dan banyak lagi, yang akan mengacarakan lebih daripada 100 Pengalaman Dalam Talian secara keseluruhan.
Airbnb, Jawatankuasa Olimpik Antarabangsa (IOC) dan Jawatankuasa Paralimpik Antarabangsa (IPC) mengumumkan pesta musim panas selama lima hari yang akan dilancarkan dari Julai 24 ke Julai 29. Acara ini menampilkan lebih daripada 100 Pengalaman Dalam Talian bersama Atlet Olimpik dan Paralimpik yang dianjurkan secara maya oleh atlet terbaik dunia.
Atlet Olimpik Malaysia, Josiah Ng akan menyertai para atlet di pentas dunia untuk mengacarakan Pengalaman Dalam talian persendirian – Rahsia Menang Dari Seorang Atlet Olimpik. Tetamu dari seluruh dunia akan mendapat peluang untuk mendengar pelumba basikal trek Olimpik tiga kali ini berkongsi perjalanan beliau sebagai pelumba basikal profesional dan rahsia beliau untuk mencapai kemenangan di peringkat tertinggi dalam sukan, kerjaya dan kehidupan.
Sepanjang lima hari pengaturcaraan di beberapa zon waktu, barisan ini juga akan mempamerkan pelbagai Pengalaman Dalam Talian interaktif yang kini boleh ditempah oleh tetamu* di Airbnb. Penonton juga dapat menonton Pengalaman Dalam Talian terpilih secara langsung atau disiarkan semula di saluran YouTube, Airbnb, dan Olimpik dan Paralimpik. Walaupun ramai hos akan terus menawarkan aktiviti mereka selepas acara berakhir, seperti seni penciptaan semula dengan atlet Olimpik Simidele Adeagbo dan pemikiran positif bersama wira Paralimpik Stephen Miller, beberapa antaranya akan menjadi Pengalaman Dalam Talian sekali seumur hidup yang tersedia secara eksklusif semasa pesta ini**, seperti Zumba tepi pantai di syurga dengan Tom Hintaus (atletik, Brazil) pada Julai 27 dan bersenam bersama Naomi Osaka (tenis, Jepun) pada Julai 28.
Untuk memulakan pengaturcaraan Pengalaman Dalam Talian selama lima hari, pada Julai 24, Colin Jackson pemenang pingat perak di Sukan Olimpik Seoul 1988 dan pengulas BBC, akan mengadakan perbincangan dengan Pita Taufatofua, seorang femomena global dari upacara pembukaan Sukan Olimpik Rio 2016, dan Baroness Tanni Gray-Thompson DBE, pemenang pingat 16 kali dalam sukan paralimpik. Untuk aksi yang terakhir pada Julai 29, Tony Hawk, seorang ikon papan selaju yang paling terkenal di dunia, dan rakan-rakannya yang legenda akan mengadakan acara penutup di tanjakan mereka di Vista, California, sebagai peluang untuk meraikan acara papan selaju dan sukan-sukan yang baru yang akan dilancarkan di Sukan Olimpik Tokyo 2020 tahun depan.
"Pada masa yang sukar bagi orang ramai untuk berkumpul dan meraikan persembahan atlet yang luar biasa, Airbnb bangga menjadi pengacara pesta musim panas yang merupakan cara baru unuk merasai semangat Olimpik dan Paralimpik secara dalam talian. Para tetamu akan mendapat peluang untuk berhubung dan berinteraksi dengan beberapa atlet paling elit di antara para Olimpik dan Paralimpik, memberi mereka lebih motivasi untuk bartanding pada tahun depan," kata Pengasas Bersama Airbnb, Joe Gebbia.
"Sukan Olimpik menyatukan seluruh dunia dan sementara kita semua harus menunggu satu tahun lagi untuk merayakannya di Tokyo, api Olimpik terus menjadi cahaya di akhir terowong gelap yang sedang dilalui umat manusia. Ini menunjukkan bahawa kita lebih kuat apabila bersama. Pesta ini adalah pelantar yang bagus untuk menyatukan dan memberi inspirasi kepada dunia dalam semangat persahabatan dan solidariti pada musim panis ini. IOC meletakkan atlet di tengah-tengah Pergerakan Olimpik dan menyokong mereka pada setiap peringkat perjalanan. Kami gembira kerana dapat bekerjasama dengan Airbnb untuk memberikan peluang pemerkasaan ekonomi yang inovatif untuk atlet Olimpik dan Paralimpik di seluruh dunia," kata Thomas Bach, Presiden IOC.
"Warga Paralimpik dan atlet Paralimpik adalah pakar dalam inovasi dan mencari penyelesaian kreatif terhadap cabaran harian yang mereka hadapi," kata Andrew Parsons, Presiden IPC. "Pesta musim panas Pengalaman Dalam Talian bersama Atlet Olimpik dan Paralimpik meraikan ketabahan ini dan memberi atlet Paralimpik pelantar untuk berkongsi kisah mereka untuk memperkasakan orang lain, sambil menawarkan peluang baharu untuk menjana pendapatan yang amat diperlukan pada masa yang sukar ini."
Walaupun pesta ini akan memberikan peminat akses global yang belum pernah diberikan sebelum ini untuk berhubung dengan atlet dari lebih 20 negara dari keselesaan rumah mereka, pelbagai Pengalaman Dalam Talian dalam senarai pengalaman ini juga akan mempromosikan:
Peluang ekonomi untuk atlet: Pengalaman Dalam Talian bersama Atlet Olimpik dan Paralimpik dilancarkan sebagai cara untuk menyediakan peluang menjana pendapatan secara langsung untuk atlet, menonjolkan usaha Airbnb, IOC dan IPC untuk menyokong atlet dan memastikan Pergerakan Olimpik dan Paralimpik memperjuangkan kepentingan mereka.
Ketahanan melalui kesusahan: Yusra Mardini, perenang Syria yang menjadi ahli Pasukan Pelarian Olimpik IOC yang pertama kali ditubuhkan pada tahun 2016 dan kisahnya menjadi terkenal kerana menyelamatkan 20 nyawa bersama adiknya semasa dalam perjalanan berbahaya dari Syria untuk mencari tempat yang selamat di Eropah, akan menganjurkan bengkel ketahanan yang akan diadakan sekali sahaja. Tegla Loroupe, pemegang rekod Olimpik dan dunia dalam atletik dan Chef de Mission Pasukan Pelarian Olimpik IOC, dan James Chiengjiek Nyang, Atlet Olimpik dari Pasukan Pelarian Olimpik IOC juga akan mengalu-alukan tetamu secara maya ke Pusat Latihan Tegla Loroupe di Kenya di mana Tegla adalah pembimbing kepada Pasukan Pelarian Olimpik IOC.
Hospitaliti bertaraf dunia Jepun: Selain Pengalaman Dalam Talian Atlet Olimpik dan Paralimpik dan sebagai satu cara untuk meraikan Tokyo 2020, hos tempatan di Jepun akan menawarkan tetamu cara untuk mengembara dan meneroka budaya dan tradisi negara ini daripada ruang tamu mereka. Melalui sokongan dari Lembaga Pelancongan Shibuya, hos tempatan akan mengendalikan pakej aktiviti dalam talian unik seperti Menjadi Pakar Ramen di Rumah dan Lawatan Sejarah Shibuya. Cara lain untuk berkunjung ke Jepun secara maya termasuk Terokai Kyoto Tempat Dewa Lama Yang Unik Tinggal.
Untuk maklumat lanjut tentang senarai pengalaman pesta musim panas ini, layari airbnb.com/festival. Jika peminat terlepas peluang untuk mengambil bahagian dalam acara lima hari, ramai atlet akan terus menganjurkan Pengalaman Dalam Talian serta Pengalaman secara bersemuka, yang akan dibuka semula di negara-negara di mana aktiviti dapat dilakukan dengan selamat dan dibenarkan. Atlet Olimpik dan Paralimpik yang berminat untuk berkongsi minat mereka dengan tetamu untuk memperoleh pendapatan tambahan boleh mengetahui lebih lanjut dan mendaftar untuk menjadi hos di sini.
* Untuk membuat tempahan, pengguna mesti mengemas kini aplikasi Airbnb yang tersedia di iOS dan Android
** Barisan terakhir untuk Pengalaman Dalam Talian Olympian dan Paralympian mungkin berubah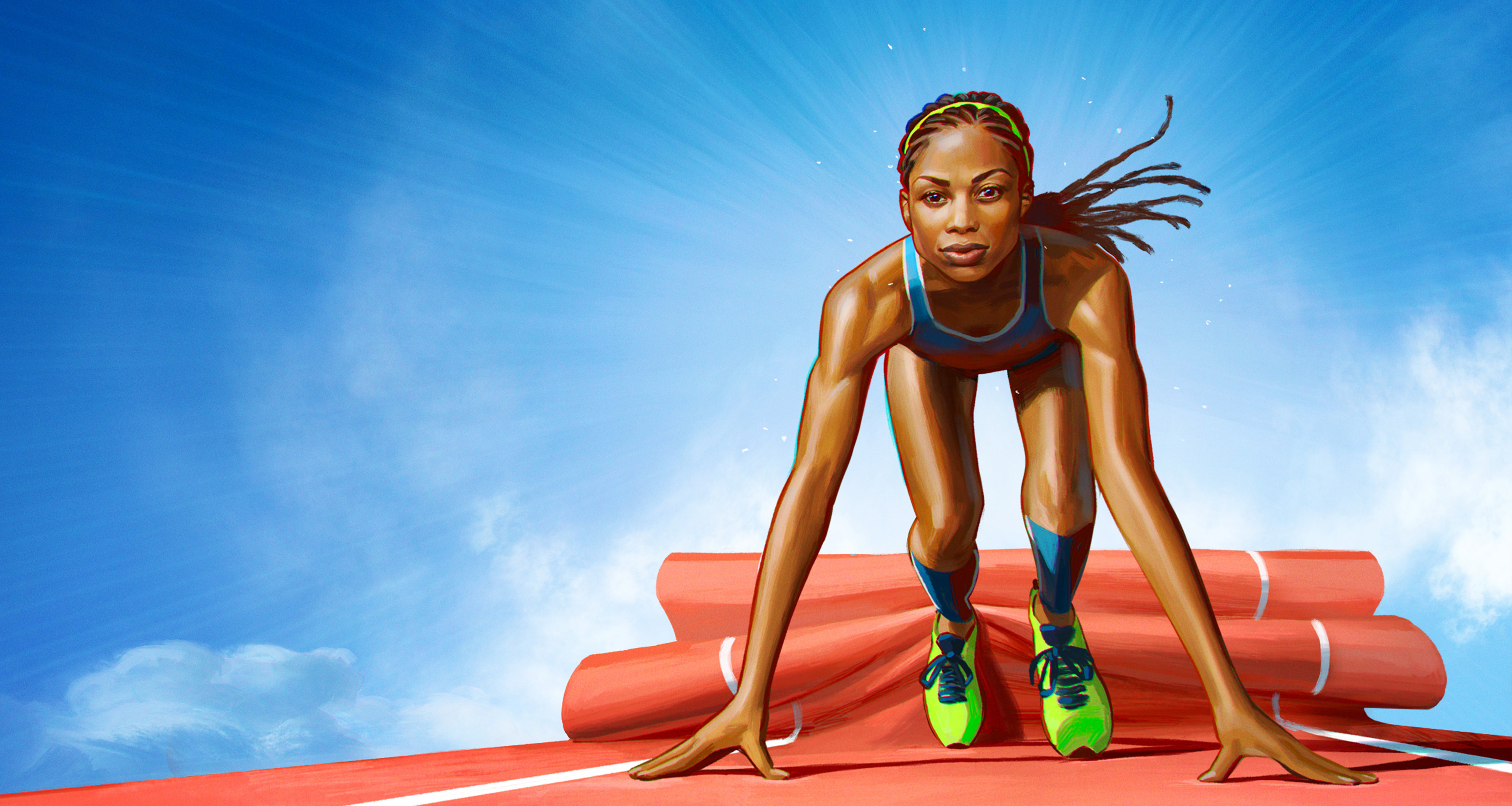 爱彼迎联合国际奥委会和国际残奥委会宣布夏季线上体验节
尽管 2020 年东京夏季奥林匹克运动会和残疾人奥林匹克运动会已推迟到 2021 年举行,但奥运精神不会缺席。爱彼迎现联合国际奥委会和国际残奥委会,精心策划史无前例的在线活动,通过一系列由运动员开展的线上体验,将奥运会和残奥会的精神传达给每一位体验参与者
三届马来西亚奥运自行车手代表Josiah Ng将在这平台上举办自己的线上体验
其他奥运会选手和残奥会选手包括Tony Hawk,Naomi Osaka,Yusra Mardini,Rui Hachimura,Allyson Felix等,也将参与其中。爱彼迎将开启100多场由奥运会选手和残奥会选手开展的线上体验
爱彼迎联合国际奥委会和国际残奥委会,宣布将于7月24日至7月29日举办为期五天的夏季奥林匹克文化节,邀请全球顶级奥运会和残奥会选手开展100多场线上体验。
马来西亚的Josiah Ng和他的超级巨星运动员一起举办他个人的线上体验-奥林匹克夺冠的秘诀。来自世界各地的参与者将可以听到这位三届奥运会自行车手的经验,他将会分享他成为职业自行车手25年旅程的部分内容,以及他在运动,职业和生活中取得最高成就的秘诀。
在为期五天、跨越多个时区的系列活动中,运动员体验达人们将开展多种多样的线上互动体验,供人们在爱彼迎上预订和参与*。观众还可以在爱彼迎和奥运会的 YouTube 频道上观看精选体验的现场直播或回放。许多体验达人将在活动结束后继续在爱彼迎上开展体验,比如「奥运会选手 Simidele Adeagbo 教您如何重装上阵」以及「与残奥会英雄 Stephen Miller 一起发掘正能量」还有更多一生一次的线上体验。不过,仍有一些线上体验是这次夏季奥林匹克文化节中绝无仅有的**,这包括了于7月27日与Tom Hintaus(巴西田径运动员)一起在天堂海滩跳尊巴和于7月28日与两次获得大满贯冠军的Naomi Osaka一起锻炼。
为开启这五天的编程,Colin Jackson,1988年首尔奥运会银牌得主和BBC评论员将在7月24日进行一场互动聊天。Pita Taufatofua以及 Baroness Tanni Grey-Thompson,残奥会16届奖牌获得者将参与其中,这是2016年里约奥运会开幕式上的全球现象。至于7月29日的压轴大赛,Tony Hawk堪称为世界上最知名的动作运动人物之一,他的传奇将于对奥林匹克充满热情的朋友在Vista, California的斜道举行闭幕式,以颂扬滑板运动和其他新运动将在明年的2020年东京奥运会上亮相。
爱彼迎联合创始人兼首席执行官 Brian Chesky 表示:「在这个人人都渴望与他人交流的时刻,Airbnb很荣幸举办夏季奥林匹克文化节。这将成为感受奥林匹克精神的一种全新方式。参与者将有机会与一些最优秀的奥运会和残奥会选手互动,与他们开展深层次的交流,并期待和祝福他们在明年的奥运会和残奥会中取得佳绩。」
国际奥委会主席Thomas Bach表示:「这个节日能将全世界的人们都聚集起来,它将成为向世界传播友谊精神和团结精神的卓越平台。我们很高兴能与爱彼迎以及国际残奥委会合作,打造这一独特的机会,为处于职业生涯不同阶段的运动员们提供经济方面的长期支持。同时,这项活动也能让体育爱好者们参与进来,在这个夏天和以后的日子里挥洒他们的奥运热情。」
文化节为体育爱好者提供了前所未有的全球性平台,让他们身处家中也能与来自 20 多个国家/地区的运动员轻松交流。此外,这一包含众多线上体验的系列活动还将在以下几个方面发挥巨大的作用:
为运动员带来经济效益:奥运会和残奥会相关线上体验为运动员提供了直接赚取收入的机会,这彰显了爱彼迎、国际奥委会和国际残奥委会为支持运动员、将运动员置于奥林匹克运动之核心位置而作出的不懈努力。作为爱彼迎体验达人(包括奥运会选手和残奥会选手)在新冠肺炎疫情期间赚取收入的一种方式,线上体验推出仅一个月后,一些成功过渡到线上模式的体验达人就已赚到了高达 2 万多美元的净收入。迄今为止,线上体验已产生超过 200 万美元的预订总额。
增强人们从逆境中复原的能力:2016 年,叙利亚游泳运动员 Yusra Mardini 成为有史以来第一支难民奥林匹克代表队的成员。她和她的姐妹曾在从叙利亚前往欧洲寻求庇护的艰难旅程中拯救了 20 多条生命,她也因此闻名于世。而今年夏天,她将带来一场独一无二的研讨会,讲述有关复原力的故事。与此同时,难民奥林匹克代表队队长、奥运会选手和世界纪录保持者 Tegla Loroupe 以及奥运会选手 James Chiengjiek 也将加入体验,在肯尼亚的 Tegla Loroupe 训练中心与线上参与者见面。Tegla 就是在这里为史上第一支难民奥林匹克代表队的成员进行指导和训练。请在这里进一步了解有关难民奥林匹克代表队的信息:[link to dedicated article on Airbnb Newsroom]。
如需进一步了解有关夏季奥林匹克文化节活动安排的信息,请浏览 airbnb.com/festival。体育爱好者们如果错过了在这五天中参与活动的机会,也没有关系。许多运动员将继续在爱彼迎开展线上体验;在体验市场重新开放的国家/地区,体验活动可延伸到线下(在安全且允许举办线下活动的前提下)。开展体验将成为这些运动员在家训练期间的一项常规业务。有兴趣与参与者分享运动热情、赚取补贴收入的奥运会和残奥会选手可以在此处了解更多详情并注册成为体验达人。
*要预订,用户必须更新Airbnb应用程式。用户可在iOS和Android下载
**奥林匹克和残奥会线上体验的最终阵容可能会有所变动