Travel Virtually with Airbnb's First Malaysia-based Online Experience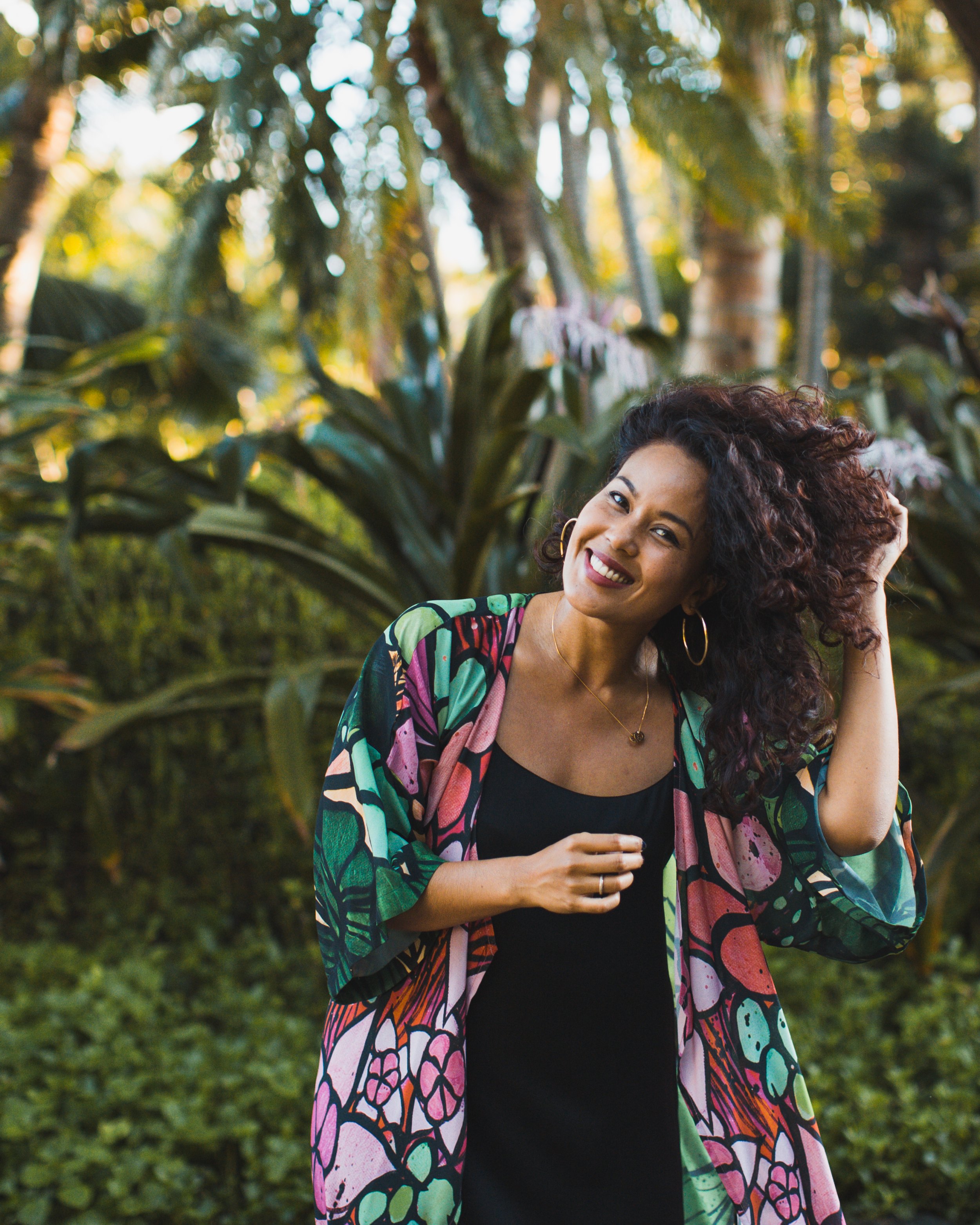 Following the successful global launch of Online Experiences, Malaysian artist and creative entrepreneur Nini Marini shares her passion for the arts as the first Malaysia-based Online Experience Host
Malaysians can celebrate Raya festivities as they shelter in place by participating in a variety of Online Experiences with friends and family
Online Experiences have swiftly evolved to be one of guests' favorite ways to be transported to new destinations while at home, with bookings growing by as much as 250% from launch to date across Asia-Pacific
Coinciding with the Raya season and following the successful launch of Online Experiences globally, Airbnb welcomes a collaboration with local Malaysian artist and creative entrepreneur, Marini Ramlan (also known as Nini Marini), to launch the first-ever Airbnb Online Experience based out of Malaysia.
A popular figure in Malaysia's arts scene, Nini Marini has created artworks in a variety of mediums, including ceramics, textiles, metals and even artificial intelligence. Her abstract yet decorative style is bold, accessible and imaginative, and has led to her working with Malaysian designers and global brands alike. In the spirit of Hari Raya festivities, Nini is now sharing her vibrant aesthetic through her Online Experience, which will take place twice a week starting 10th June, where she will be teaching guests how to weave using t-shirts!
"I am delighted to have the opportunity to connect with a global community and celebrate my love for the arts by hosting the first Malaysia-based Online Experience," said Nini. "T-shirt weaving is a fun, simple and creative activity that anyone can take part in, and with all of us celebrating Raya differently this year I truly believe this is a great way for families and friends to spend time together virtually. I'm also hopeful that this will inspire more Malaysians to start hosting their own Online Experiences and sharing their own passions with the rest of the world."
"We are thrilled to open up more ways for people to travel the world as they shelter in place. While this year's Raya holidays may look very different, we hope that Airbnb Online Experiences will help bring families together virtually even if they're physically far apart," said Parin Mehta, Director (Asia-Pacific), Airbnb Experiences. "Human connection is at the core of Airbnb Experiences, and the launch of Online Experiences has helped provide an opportunity for our hosts to connect with our global community of guests in the only way possible right now, online."
Looking for more family-oriented activities to enjoy during your Raya break? There are over 50 Airbnb Online Experiences available led by hosts around the world. Prepare a festive meal by learning how to cook Cape Malay curry or authentic Morroccan dishes, and round it off with some sweet treats such as Japanese mochi and Italian tiramisu.
Online Experiences on the Rise
Following its global launch, Online Experiences have swiftly evolved to be one of guests' favorite ways to be transported to new destinations while at home, with 20,000 seats booked in the first two weeks.[1] Across Asia-Pacific, Online Experience bookings have increased 250% from week of launch to date[2].
According to a recently commissioned Airbnb online survey, guests booked Online Experiences to be entertained (63%), to learn something new (60%), and to experience other cultures and lifestyles (56%)[3]. While Food and Drink is the most popular category globally and across the region, accounting for nearly 40% of seats booked[4], in Asia-Pacific this is closely followed by Sports and Wellness as well as Arts and Culture as most popular categories for Online Experiences[5]. Guests the world over are being drawn to a number of distinctive activities, including these most booked Online Experiences in countries around Asia-Pacific[6]:
Host or join an Online Experience
Airbnb Online Experiences provide a new way for people to connect, travel virtually and earn income during the COVID-19 crisis. It also helps hosts continue to earn, while also allowing our guests to learn a new skill, safely connect with others, or pursue an interest. Inspiring hosts from more than 30 different countries are now leading their own virtual Experiences, bringing transformative activities to millions of guests.
For those interested in hosting, please visit airbnb.com/onlinehost. To further explore the wide range of Online Experiences, learn more at airbnb.com/online-experiences.
[1] Based on Airbnb internal data measuring number of Online Experiences' seats booked from April 8-22, 2020.
[2] Based on Airbnb internal data as of May 22, 2020.
[3] Survey conducted between April 9-May 1, 2020.
[4] Based on Airbnb internal data as of May 13, 2020 measuring the share of Online Experiences bookings by Experience category.
[5] Based on Airbnb internal data as of May 22, 2020.
[6] Based on Airbnb internal data measuring the seats booked of specific Online Experiences, as of May 13, 2020.