New Canadian Hosts tap into the travel revolution
Key Takeaways
New Canadian Hosts earned more than $230 million CAD in 2021, with the typical new Host earning more than $6,000 CAD on the platform last year.
Women are embracing the entrepreneurial spirit, with individuals self-identifying as women accounting for 56% of new Canadian Hosts.
We're thrilled to name the top new Hosts across the country from coast-to coast-to coast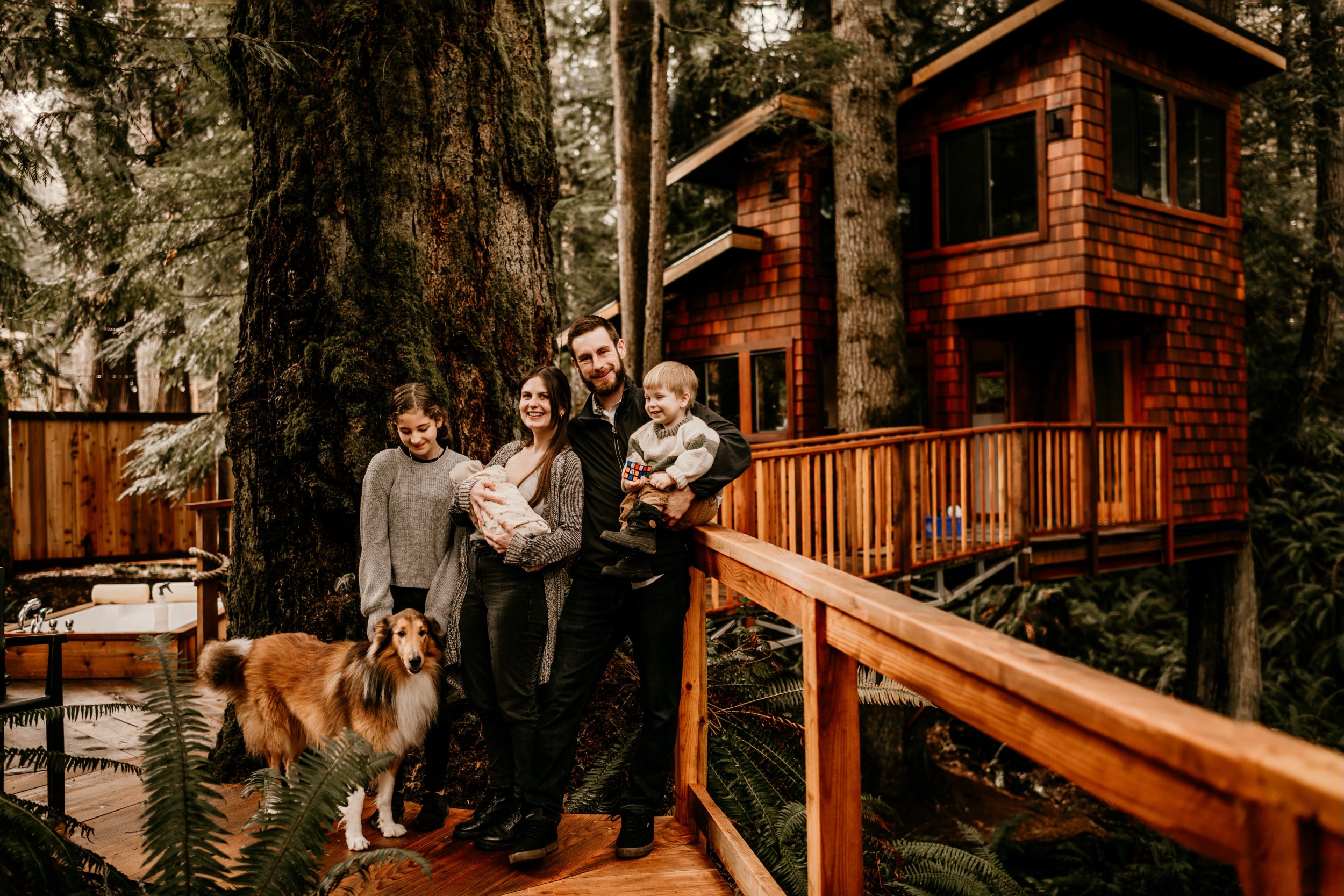 Key Takeaways
New Canadian Hosts earned more than $230 million CAD in 2021, with the typical new Host earning more than $6,000 CAD on the platform last year.
Women are embracing the entrepreneurial spirit, with individuals self-identifying as women accounting for 56% of new Canadian Hosts.
We're thrilled to name the top new Hosts across the country from coast-to coast-to coast
The way we live, work and travel has fundamentally changed, with a travel rebound turning into a travel revolution. As a result, people are visiting towns and cities around the world for weeks, months, or even longer. Since the start of the pandemic, 100,000 towns and cities have had an Airbnb listing with 6,000 places hosting their first-ever booking, globally.
Thousands of Canadians have also tapped into the travel revolution by welcoming guests on Airbnb for the first time last year – unlocking new experiences for guests, new income for these Hosts and new tourism spending for small businesses in communities across the country.
New data shows that Canadian Hosts that listed their home for the first time earned more than $230 CAD million last year. In addition, the typical new Canadian Host earned more than $6,000 CAD on the platform in 2021 – an increase of approximately 88 percent over 2019. That new income represents more than an extra month of pay for the median Canadian salary, helping to pay bills, cover tuition and offset our rising cost of living.
In a world where women have been disproportionately impacted by the pandemic, women across Canada have embodied an entrepreneurial spirit by becoming Airbnb Hosts, with individuals self-identifying as women accounting for 56 percent of all new Canadian Hosts last year. Airbnb recently announced our Greatest Women Hosts around the world, including Canada. In addition, approximately 10 percent of new Hosts across the provinces are older adults.
New Canadian Hosts are now part of a global Host community of more than 4 million people committed to giving their guests the best travel experience possible. With that spirit in mind, we're thrilled to announce the best new Airbnb Hosts across Canada. To find these exceptional new Hosts, we looked at data to find those who:
Started hosting last year
Had the most check-ins within the province or territory
Had already achieved Superhost status
Here are Canada's Top New Airbnb Hosts.
John & Trish (Calgary, Alberta)
John and Trish found the hardest part of the pandemic was not being able to welcome people into their home. That changed when they signed up as Hosts, opening their doors to many guests on their way out West – including an eight-year old Edmonton hockey fan and his mom, who arrived to find a hockey-themed room decked out by the Hosts with memorabilia from his favourite team.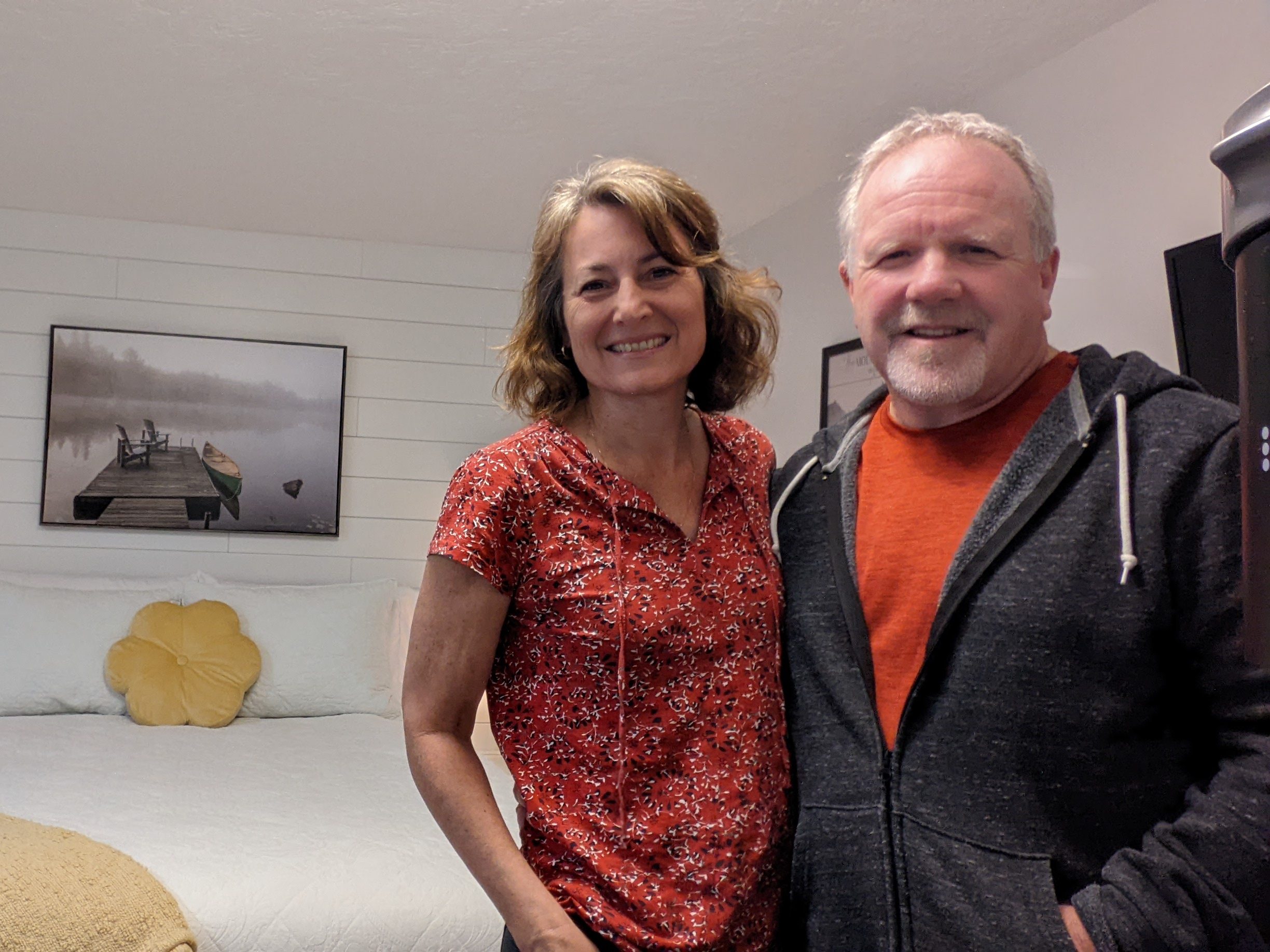 Madison (Sooke, British Columbia)
It's no surprise that this mom-to-be is thrilled about welcoming guests to their East Sooke Tree House – capturing everyone's childhood fantasy of living in their very own private escape high in the sky. Madison and her husband don't think of what they're doing as a job: They want every guest to have an awesome 5-star experience, and based on the reviews, it looks like that's exactly what they are providing.
Leslie (Bélair, Manitoba)
Like many Canadians during the pandemic, Leslie found herself leaving the city behind for the country. She and her husband want their guests to enjoy their cabin and area as much as they do – surrounded by stunning white sandy beaches in the summer and ice fishing, ski/snowmobile trails in winter, making their all-season abode a must-visit in Manitoba.
Connie (Notre-Dame, New Brunswick)
Connie's home has been in the family for generations, and now this 360° waterfront listing on a peninsula is a home-away-from-home – and the site of countless more family memories – for guests. The spectacular view and surrounding communities are part of the charm of visiting the east coast. And according to Connie, "You can see baby foxes playing when you look out the kitchen window."
Leslie & Mike (Gander, Newfoundland & Labrador)
New Hosts Leslie and Mike are both helicopter pilots living in Gander. They listed their home in April and got a booking on their very first day. The success of their listing comes as no surprise to guests visiting one of Canada's (not-so) hidden gems – from those hailing from the other Atlantic provinces to those that have 'Come From Away.'
Mike & Marion (LaHave, Nova Scotia)
Meeting new people is a big part of why Mike and Marion decided to list their home on Airbnb. As recent transplants to Nova Scotia, the new Hosts are passionate about supporting the local economy, including sharing cider with guests from a local orchard or offering coffee from one of their favorite coffee shops: "It's really important to us to help contribute economically to the community."
Rojan & Krystal (Toronto, Ontario)
New Hosts Rojan and Krystal built their modern mid-town Toronto flat from the ground up, completing all of the finishes themselves. The love they put into their home is shared by guests from around the world, literally. One guest even filled their room with rose petals to get down on one knee. And just in case you're wondering, "they said yes!"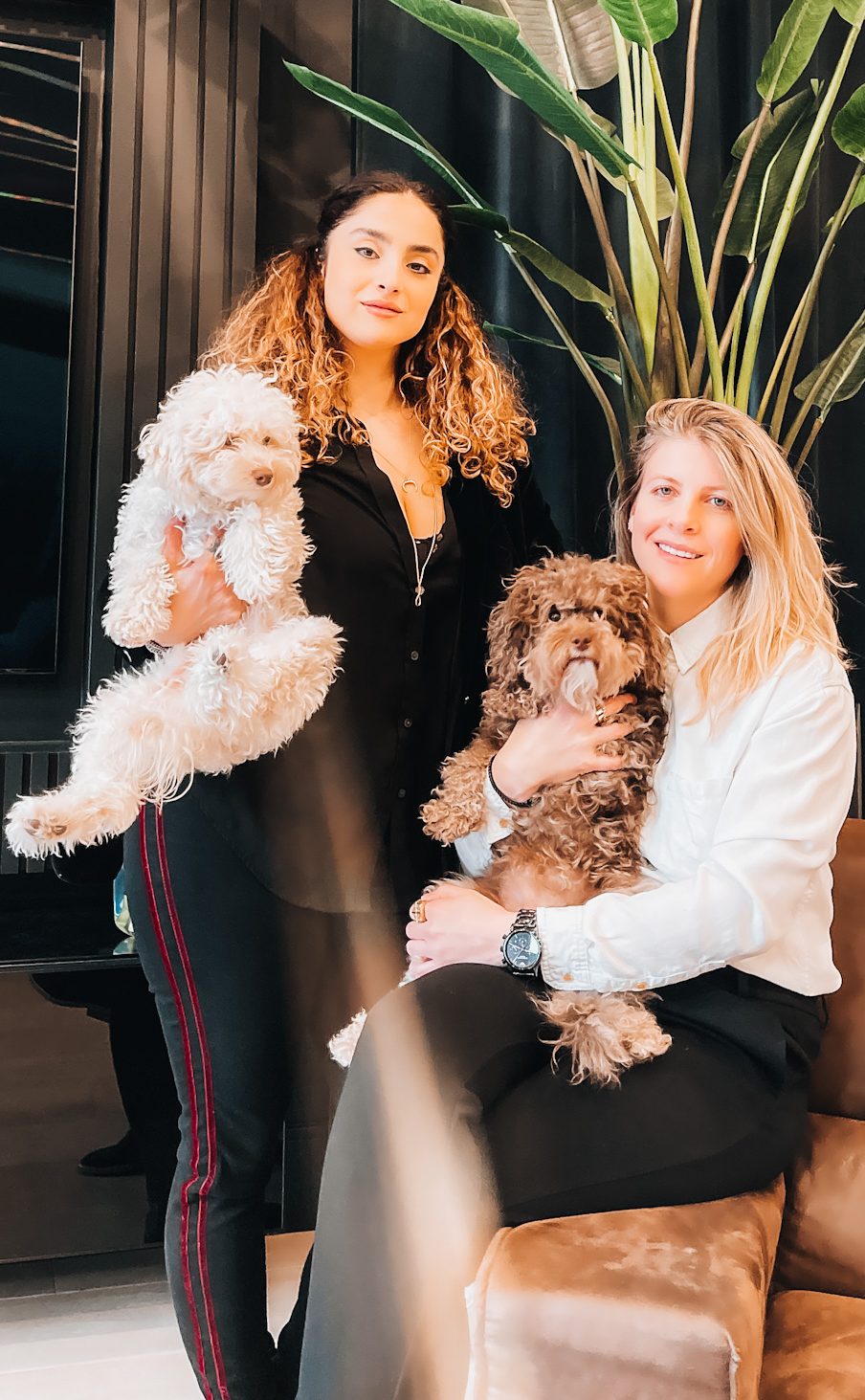 Mark (Souris, PEI)
New Host Mark's listing is called "Camp Lemonade" for a good reason. After his small business didn't take off as he hoped, he turned lemons into lemonade and put his tiny house on Airbnb at an affordable rate. "What I really wanted to do was give affordable housing to people," said Mark. "It's something everyone deserves."
Brigitte (Mont-Tremblant, Québec)
Mont-Tremblant has quickly become an all-season destination for Canadians and international visitors alike. That's why new Host Brigitte listed her condo, "The Golden Cache", and she has had an incredible experience welcoming guests, many of whom come for the cozy condo and stay for the slopes right around the corner.
Roxanne (Richardson, Saskatchewan)
Last year, Roxanne and her husband had an idea. As Roxanne described: "My husband and I bought our first house and there was too much room for just us. So we figured, why not list our home? All walks of life have come to stay. One of our first guests was a couple travelling across the country on their Harleys, and they chose to stay with us and we got to know them a bit. We were so nervous to host our first guests, but they had such a great time. That really stuck with us."
Jennifer (Whitehorse, Yukon)
When you stay at Jennifer's listing, you truly get the Yukon experience. The suite is right up against the Yukon Wildlife Preserve where you can see bison in the fields, musk ox on the hills and goats on the cliffs. "We've met people from all over the world – Japan, China, Ireland, the U.S. and plenty of fellow Canadians." Jennifer and her partner also host campfires with their guests, who often look up and take in the Northern Lights. "The Yukon experience really is very cool."
For Canadians inspired by these stories, Airbnb has made it even easier to become an Airbnb Host, with an updated 10-step onboarding process. Last year, we introduced AirCover, which provides top-to-bottom protection for free to every Airbnb Host with $1 million in damage protection and $1 million in liability coverage, along with income loss protection, pet damage protection, deep cleaning protection, and more. Those interested in hosting can learn more at Airbnb.com/Host.
Feature image by Sherida Rae Photography.