Partnership with American Red Cross will raise awareness and provide safety information for hosts and guests to help keep people safe from home fires and carbon monoxide poisoning.
Changes to Airbnb's sites and apps provide additional resources and clarity to hosts and guests.
Airbnb has already given away more than 30,000 smoke and carbon monoxide alarms to hosts around the world.
Tragically, thousands of people around the world die each year from fire- and carbon monoxide-related incidents in homes and hotels. In many cases, these incidents can be avoided through education, awareness, and the proper use and installation of smoke and carbon monoxide alarms.
While Airbnb already takes a number of steps to help protect our global community of hosts and guests, ahead of a busy holiday travel season, today we're introducing additional ways we are promoting fire and carbon monoxide safety worldwide and arming our community with helpful resources and information to help keep themselves safe while traveling. We know a great trip has many elements, but safety should always come first.
Improved services for Airbnb hosts
Since 2014, Airbnb has provided hosts with free smoke and carbon monoxide alarms. Since introducing this program, more than 30,000 hosts have ordered devices from Airbnb to improve the safety of their spaces. Beginning today, we're expanding and improving this program by increasing awareness of it, decreasing delivery times, and removing restrictions on the overall number of devices to be distributed to active hosts.
Our community's safety is our top priority. These updates to our fire, smoke and carbon monoxide detection program are an important step in our continued efforts to help keep our hosts, guests, and all communities across the globe, safe — whether they are on Airbnb or not.

Greg Greeley, Airbnb President of Homes
In addition to continuing to offer smoke and carbon monoxide alarms to hosts free of charge, we're also providing specific educational resources via email, dashboard notifications, and our new Home Safety page.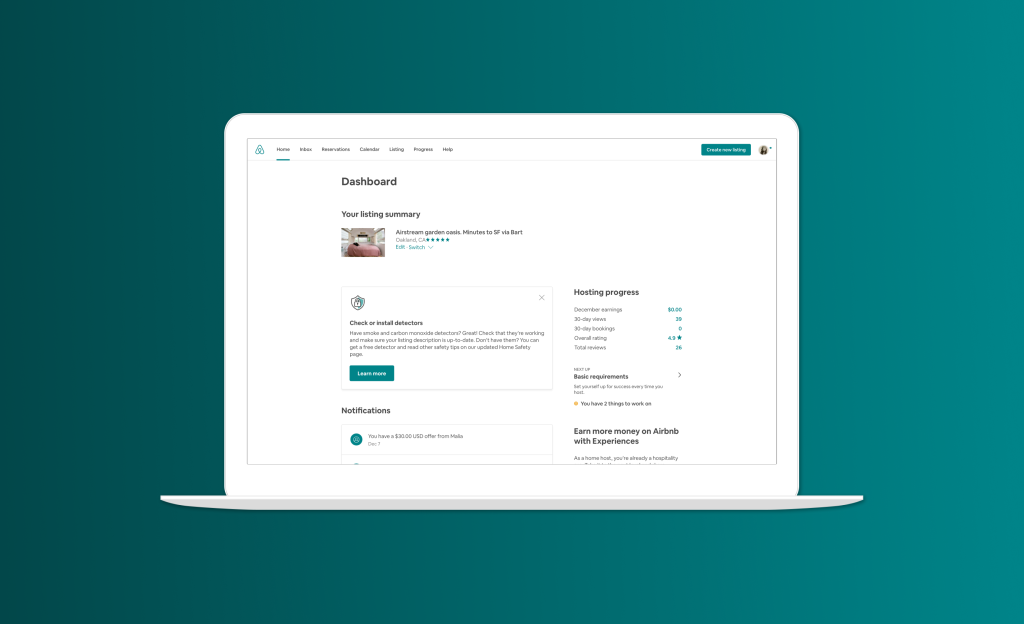 Host dashboard notifications
Awareness and education
Since October 2014, the American Red Cross has led a national Home Fire Campaign, rallying volunteers and community partners to reduce death and injuries caused by home fires. That's why we're partnering to increase awareness around fire and carbon monoxide safety. As part of our work together, Airbnb has committed to a $1 million donation to support the Red Cross Home Fire Campaign. Through the campaign's Sound the Alarm home fire safety events, Red Cross volunteers and partners install free smoke alarms and help families create escape plans in at-risk communities across the United States.
The remarkable partnership with Airbnb will make a lifesaving difference to keep people safe from home fires and raise awareness about the dangers of carbon monoxide. We're very grateful for Airbnb's support of our Home Fire Campaign to prevent tragedies and to help families recover from devastating events in communities across the country.

 Gail McGovern, president & CEO, American Red Cross
In addition to guidance from the American Red Cross on home safety, this Help Center article now includes a direct link to carbon monoxide alarms guests can purchase for themselves.
Updates for guests traveling with Airbnb
All Airbnb Plus listings have always required hosts to confirm they have smoke and carbon monoxide alarms — it's a requirement for hosts to qualify their listing for the Plus program. For all other listings on Airbnb, we're making changes to listing descriptions and the information we highlight during the guest booking process. Beginning today, if a guest is booking a listing where a host has not yet reported having a smoke or carbon monoxide alarm present, we will flag this to the guest so they're aware and can take precautionary steps as needed. We'll call this out in a number of places: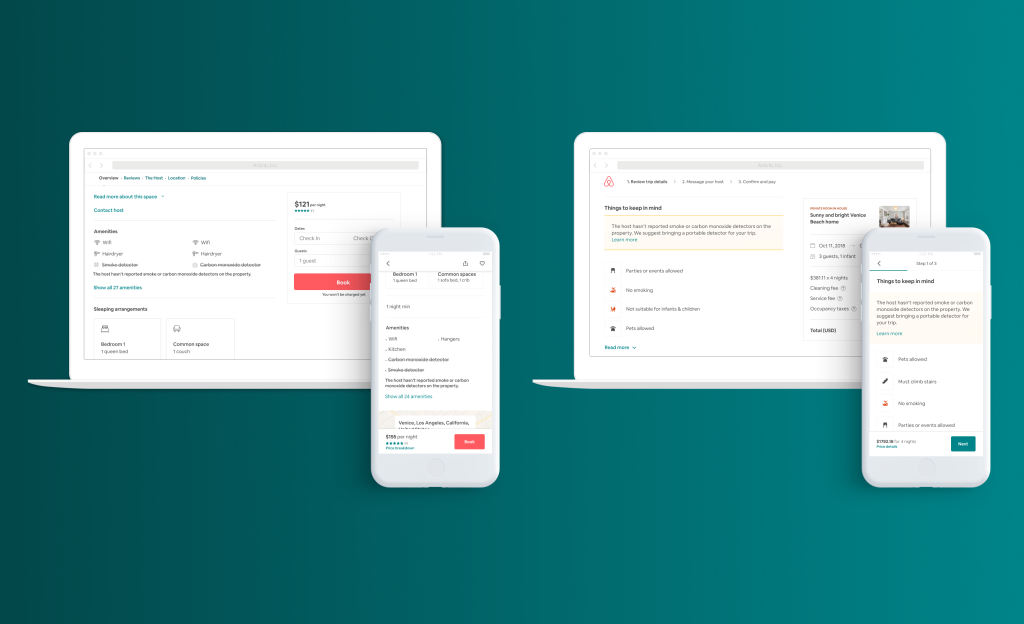 Notifications in listing descriptions and booking flow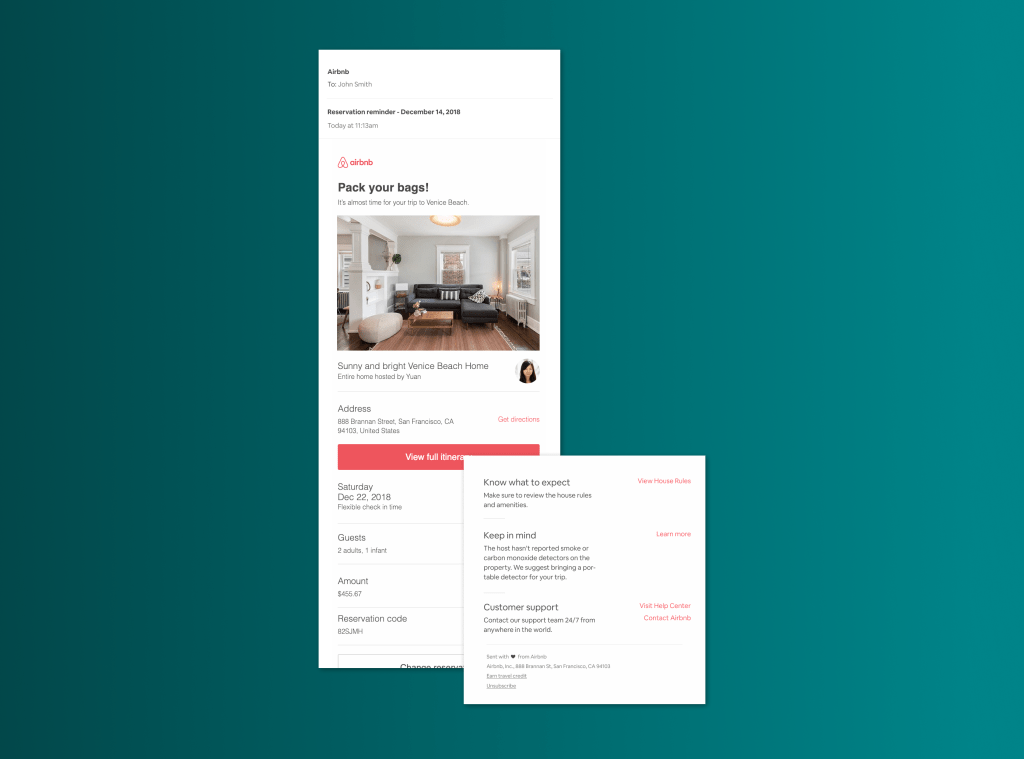 Content in confirmation emails
These new notifications will all provide educational language explaining why we're raising these points, and will link to a new Help Center article for guests to learn more. This Help Center article now includes a direct link to carbon monoxide alarms guests can purchase for themselves.
Our community's safety is our top priority and we hope our hosts and guests will take advantage of these new features to help keep themselves and their loved ones protected both at home and on the road.