Supporting Human Connection: Our Community of Online Experience Hosts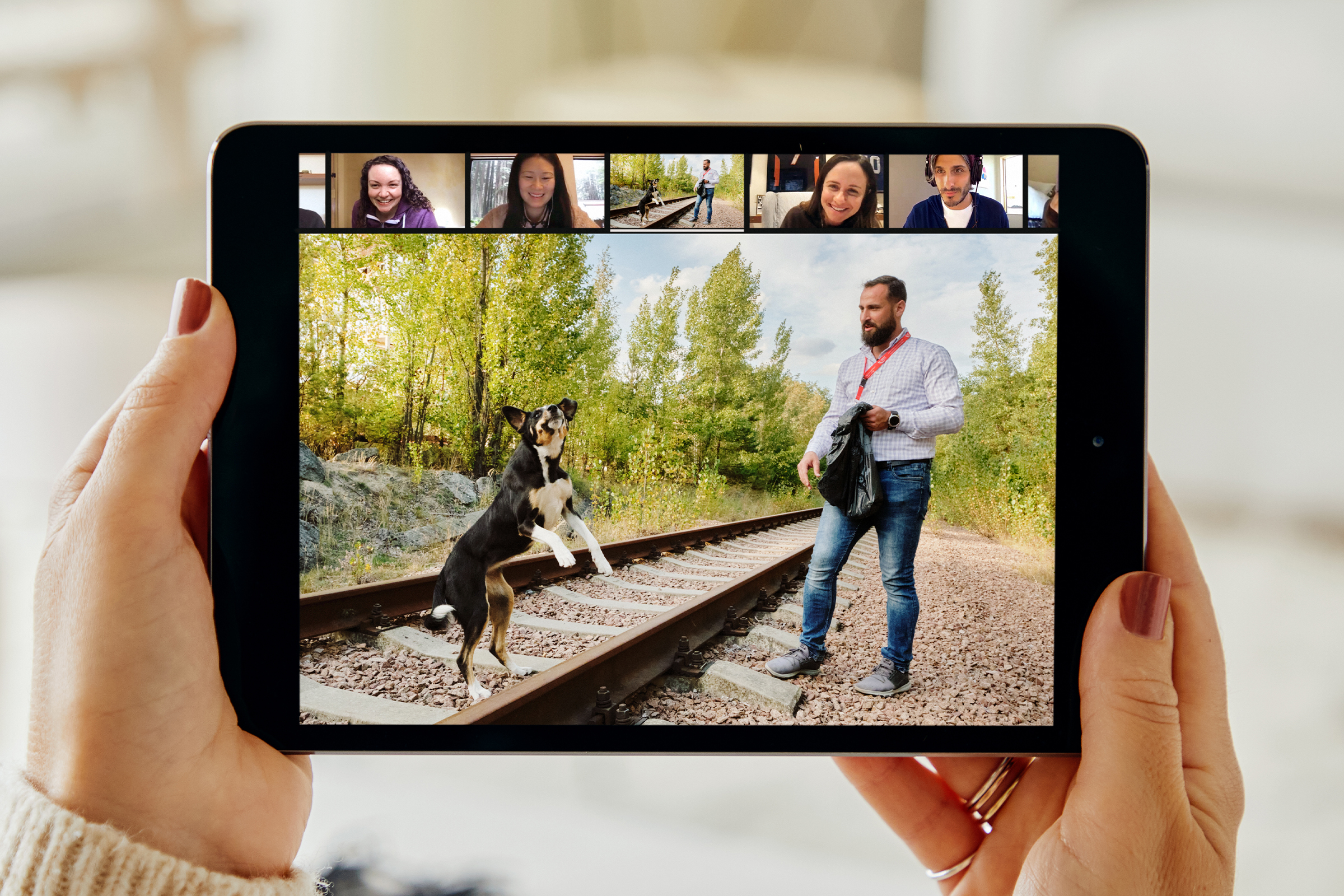 When the COVID-19 pandemic began forcing communities into lockdown in early 2020, our hosts came to us with an idea – they asked to offer unique virtual experiences people could enjoy while sheltering in place. Since launching in April, Online Experiences have provided hosts around the world with a new way to connect with guests and a new source of needed extra income to help them navigate the economic impacts of the pandemic. Now six months old, Online Experiences don't just offer new activities for guests to explore, but new ways for work colleagues to reconnect and bond through team activities, and for groups of friends and family members looking to celebrate birthdays or hold get-togethers privately.
Economic empowerment through these unprecedented times
Today, Airbnb Online Experiences connect guests with hosts around the world. More than 80 percent of Online Experience guests are based outside the host's home country, helping hosts build global followings. Top earning in-person Experience hosts netted over $20,000 each in the first 30 days after transitioning online.* According to an internal Airbnb survey, more than half of hosts say they do it to supplement their income from a full-time or part-time job.**
"[My] Online Experience has been a lifeline for me in terms of financial and mental wellbeing. It has given me the security and peace of mind during what would have been a very difficult time for my business," says Mark whose Irish Village, History, Culture and Craic Online Experience is an adaption of the in-person Experience he offered prior to the COVID-19 pandemic. "It has also been a social outlet and a way to connect with people, which has been invaluable for my mental health and given [me] a real focus. I was an extrovert forced into an introvert world for three months, until I started my Online Experience in June."
Supporting communities and small businesses
Online Experiences offer vital economic opportunities to people and communities disproportionately impacted by the COVID-19 pandemic, like small business owners, artists and creators. To help bolster the recovery of communities around the world, Airbnb is working with destination marketing organizations, nonprofits and governments to help communities harness these economic benefits for local citizens and small businesses via Online Experiences among other efforts. For example, Airbnb is partnering with the Singapore Tourism Board to showcase the range of unique and authentic Singapore Online Experiences on the Airbnb platform with the launch of Singapore Virtual Trips, a dedicated home page featuring a collection of Online Experiences hosted by iconic Singapore tourism industry partners.
According to our survey***, more than one-third of Online Experience hosts identify as small business owners, including people like Latricia who hosts A Motorcity Workout Party in Detroit. She found the income from Online Experiences invaluable in recent months, "[The income from the Online Experience] 100% helped sustain us as this was the only source of revenue I was generating at one point. It allowed me to make some income while navigating the new normal."
"Travel from home"
To engage would-be travelers while at home, Airbnb created and launched Online Experiences in 14 days. Online Experiences is one of Airbnb's fastest-growing products and about 80 percent of guests are based outside the host's home country.
"Airbnb Experiences was my main source of income before the pandemic and the continued income from my Online Experience has been vital. It's also a great chance to meet guests who are considering Kyoto as their next destination when travel bans are lifted, and many guests who meet me online say they would want to come on my live experiences in the future," said Lee who hosts Forest Bathe in Kyoto's Sacred Mountain. "Before the pandemic I was hosting hiking tours with Airbnb and when Online Experiences came on it was a perfect way to bring what I had done live to people quarantined or social distancing at home."
Creating connections
Online Experiences help create human connection, a mission that has been at the core of in-person Airbnb Experiences since their creation in 2016.
"My favorite part of hosting is when I am able to connect families, friends, and teams around the world through our passion for Mexican food," explains Graciela, host of Make Mexican Street Tacos with a Pro Chef. "Bringing people together as families even when they don't know each other, setting virtual tables, creating unique moments, celebrating those important moments in life and friendship in the middle of these challenging times, fills my heart every time I host an experience."
*Based on internal Airbnb data; reflects income from the first 30 days after the launch of Online Experiences in April 2020.
**Based on an internal Airbnb survey of 400+ Online Experience hosts conducted in October 2020. Hosts were not compensated for participation.
***Based on an internal Airbnb survey of 400+ Online Experience hosts conducted in October 2020. Hosts were not compensated for participation.