Half a century ago, America's favorite neighbor entered our living rooms and our hearts, donning a sweater cardigan while teaching us how to embrace our fellow neighbors and creating a sense of belonging for everyone, everywhere. In homage to his legacy and new film debuting today paying tribute to the unified neighborhood he created, we're sharing stories of some of our most hospitable hosts and neighbors around the country that have the familiar last name.
From housing a family seeking refuge, to finding guests a permanent home, to saving a family vacation by the graces of a fax machine, these hosts with the last name Rogers have gone beyond the call of duty to make their guests feel at home. Through simple acts of kindness and grand gestures alike, these hosts have made their guests feel like neighbors.
Carrie Rogers, Richmond, VA
If the pure sight of Carrie's treehouse listing doesn't capture your heart right away, her hospitality sure will. Many guests applaud her efforts to make every stay magical, from the lovely snacks and trinkets she provides to her guests, to the secret toys and games she leaves in hidden places for her younger visitors to discover. During one recent visit, she charmed her guests into actually wanting to become her real life neighbors.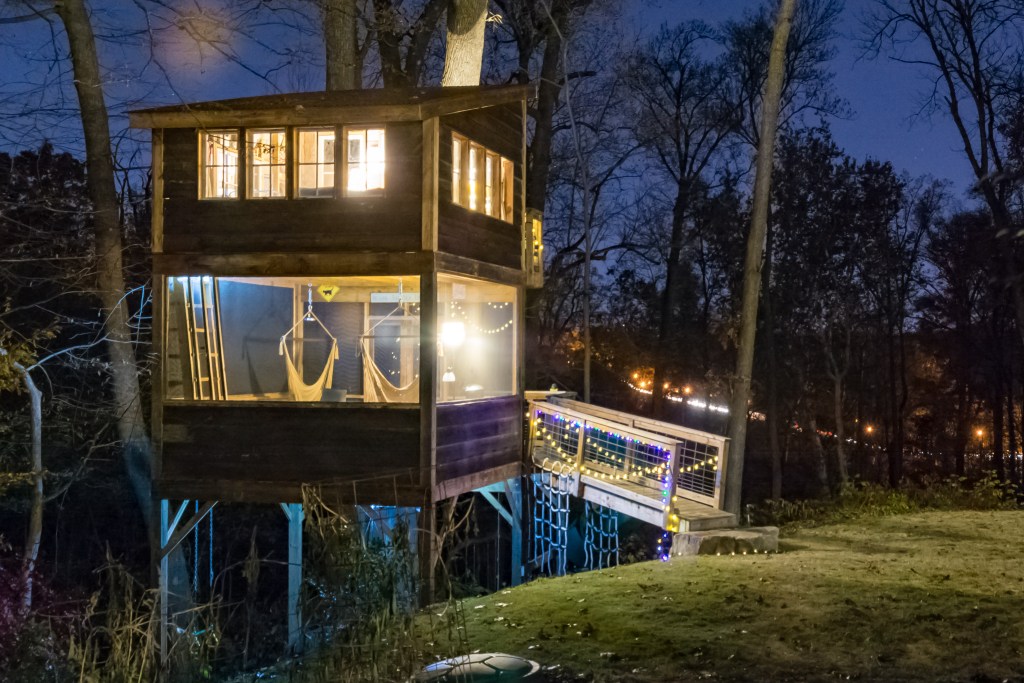 "We had guests who were new to town and wanted to explore the neighborhood. We live in a modern house next to the treehouse, and these guests were particularly interested in any modern homes that could be on the market. We invited the guests in for a pizza dinner to discuss the neighborhood and available building lots that weren't necessarily on the open market.
My husband and I are very interested in real estate, so we knew of a newly listed modern house that our guests' realtor hadn't even heard about. The guests contacted their realtor and have been to the house for two showings thus far and are seriously considering becoming our neighbors!"
Kristin Rogers, Madison, WI
Upon arrival to Kristin's listing, every guest can expect fresh flowers from her garden, fluffy white robes and freshly chilled water. Kristin's neighborliness has created many a close friend out of her guests, including a couple she at first made signature breakfast sandwiches for, and ultimately witnessed get engaged and purchase a wedding dress. She even attended the bride-to-be's bridal shower. Yet Kristin is not just there for her guests in times of joy, but also in times of crisis.
"[A] father and son stayed here two nights. The father was from China and spoke no English. The son had just graduated from U of Minnesota Twin Cities, and was vacationing with his father while traveling to Seattle, for grad school. Somehow, his transcripts weren't sent to the grad school, so they thought they would have to travel back to Minnesota to pick the grades up in person, and give up their vacation.
I spent the day with them, talking to the school, bringing up our fax machine, and just getting both schools the forms they needed, so they wouldn't have to go back to Minnesota. Their vacation was "saved" (their words). It was a lot of work, plus there was a language barrier, but I was so glad I was there for them and able to help. My husband always says guests are just friends we yet haven't met."
Lisa Rogers, Asheville, NC
Lisa has only been hosting for nine months, but you would think it's been a  lifetime. Between stocking her guest room with a fresh fruit bowl and beverages, baking a birthday cake for a guest's 30th birthday, and putting up a Christmas tree for her guests complete with wrapped gifts, she consistently goes the extra mile to make her listing feel like a home, and it started on day one.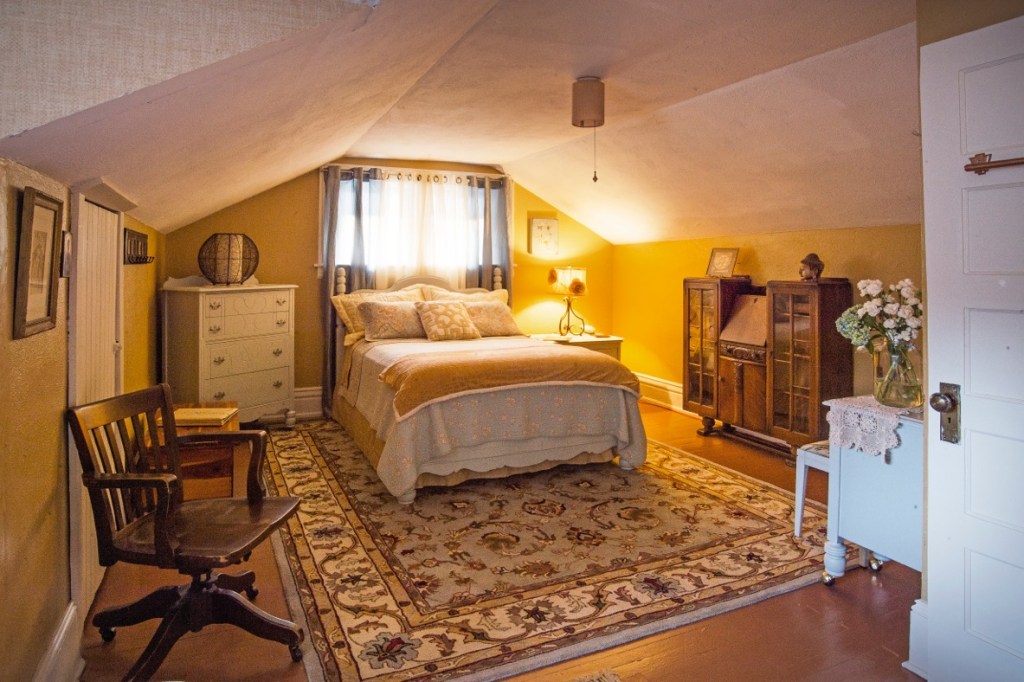 "Our first guest ever was a family from Naples, FL, escaping Hurricane Irma. They called us frantic trying to find a place I was so excited because it was our first booking. They got here and we just instantly connected. They escaped a difficult situation and were so grateful to be in a safe place.
We just love their little girls, we actually took them out to our horses and they got to play with them and we ate dinner together, cooked out in the backyard, and we still email each other and send pictures. They stayed w/ us for 5 days and they didn't want to leave – we enjoyed them so much they feel like family."
Melanie Rogers, Los Angeles, CA
Melanie's elegant townhouse is one of the thousands of Airbnb Plus Homes on the platform, that has impressed many guests who have stayed in it. Just as noteworthy are Melanie's warmth and personal touches in the space. Many guests write saying her place is the ultimate home-away-from-home.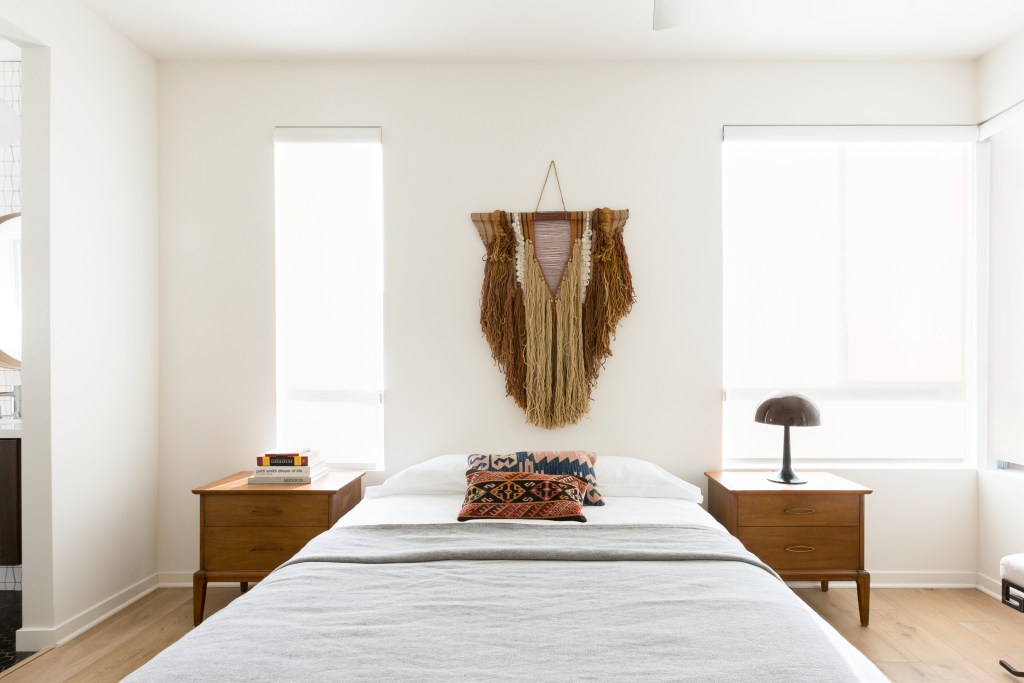 "Melanie is so kind and attentive as a host. She provided great information regarding the surrounding area and even shared some discounts to food services we may want to try. I can't say enough about our experience in Melanie's beautiful Echo Park home! I encourage you to check it out for yourself!"
Kenneth, guest of Melanie's bright Los Angeles townhouse
The Airbnb Press Room is aimed at journalists. All Homes and Experiences referenced on the Airbnb Press Room are intended purely to inspire and illustrate. Airbnb does not recommend or endorse specific Home listings or any other Homes or Experiences on the Airbnb platform.