Almost one year since the launch of Plus – a selection of one-of-a-kind, design-focused Homes – we've partnered with a couple of our Plus hosts with impeccable style to predict some of the most exciting trends for 2019. We also identified the most frequently-used terms within Airbnb Plus listing descriptions and photo captions to reveal some surprising design developments.
Here are Airbnb Plus' design trends for 2019:
The words 'green' and 'natural' have been used more than a thousand times by Airbnb Plus hosts to describe their Homes that are as welcoming as they are beautiful. Superhosts Chris and Dane are horticulturalists and landscape designers with a modern home in Stellenbosch, South Africa, that blends modern and traditional materials. It is a shining example of how the natural world can have a striking impact on an interior: potted plants, feature firewood, fresh flowers and ferns transform this stunning home in a way we've never seen before.
We put flowers in their rooms, in the bathrooms, in the lounge. We've had guests that come back and say 'we decorated our home because of what you've done in your house.' And that's so nice – to inspire people without even knowing it!

Chris and Dane, Airbnb Plus Superhosts
Interestingly, we have seen words like 'historic' and 'modern' used by the same hosts to describe a single Home. And yet there is a method to this madness. Chris and Dane's home is startlingly modern on the outside but the interior, as they put it, is "old farmhouse." Similarly, Elena, another Airbnb Plus host, has a home that blends ultra-sleek with the historic. A multidisciplinary architect, designer, and printmaker, Elena has infused her futuristic Tuscan treehouse with a steampunk aesthetic, installing retro fixtures and fittings (like a cast iron stove and vintage copper and steel faucets, wash basins and piping) in an otherwise contemporary home.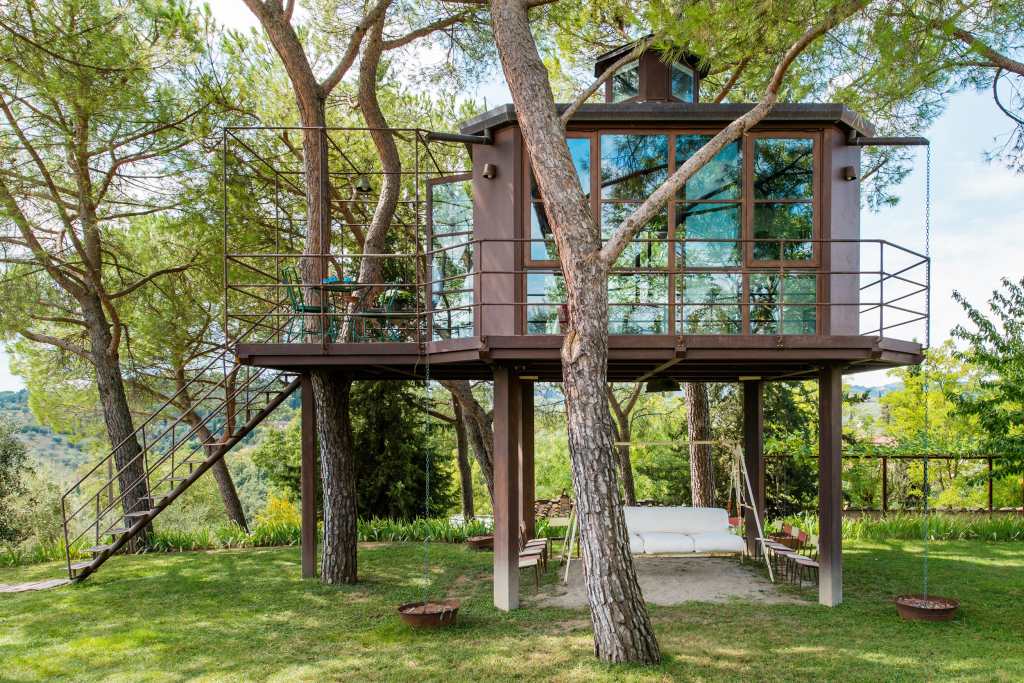 Airbnb data shows that nearly 850 hosts bought new rugs, or updated and refurbished their floors in 2018. And an analysis of the most frequently used design terms by Airbnb Plus hosts has revealed that 'polished floors' and 'high ceilings' are trending buzzwords when it comes to interiors. The combination of soaring ceilings and fabulous flooring is a design winner in our books.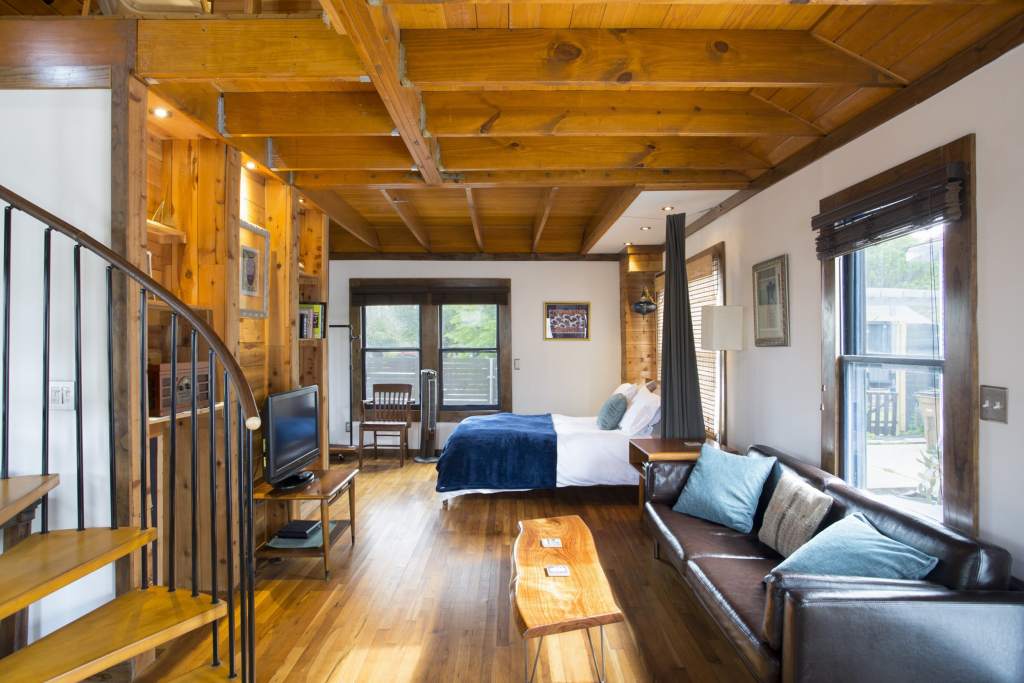 One trend is abundantly clear from the words used by our Plus hosts and a review of Plus photos: comfort is king. There has been a subtle shift from the stark minimalism of previous years to a more hyggelig aesthetic, with hosts using fabrics and other comforting materials and offering more and more hospitable flourishes. Why go outside if you can stay in?
2,969
Plus hosts bought new pillows in 2018

1,441
Plus hosts restocked their house with brand new hand towels before their first guests arrived
3,467
Plus hosts bought bubble bath and other toiletries
Elena is also no stranger to comfort. Balancing motherhood with her career as an architect and professor, she understands the need for downtime at home and takes pride in sharing the relaxed lifestyle of her native Tuscany with guests on Airbnb Plus. Form always follows function for Elena and she designs primarily with "food and family in mind".
This elegant Plus Home in Los Angeles underwent a makeover this year to become 'Plus ready'. With splashes of warm ochre and soothing aqua on the walls, the estate has a fresh yet bohemian feel that remains true to its West Hollywood setting. A review of thousands of Plus photos reveals that a more neutral palate is still popular, but only when paired with bold pops of vibrant color on feature walls and multi-colored artwork: making an interior come to life and providing guests with a fresh and uplifting space. Research has shown that over 4,500 hosts painted walls or hung new art before putting their home on Plus. Meanwhile, words like 'fresh', 'vibrant' and 'bright' have been used more than 900 times in listing descriptions for Airbnb Plus listings.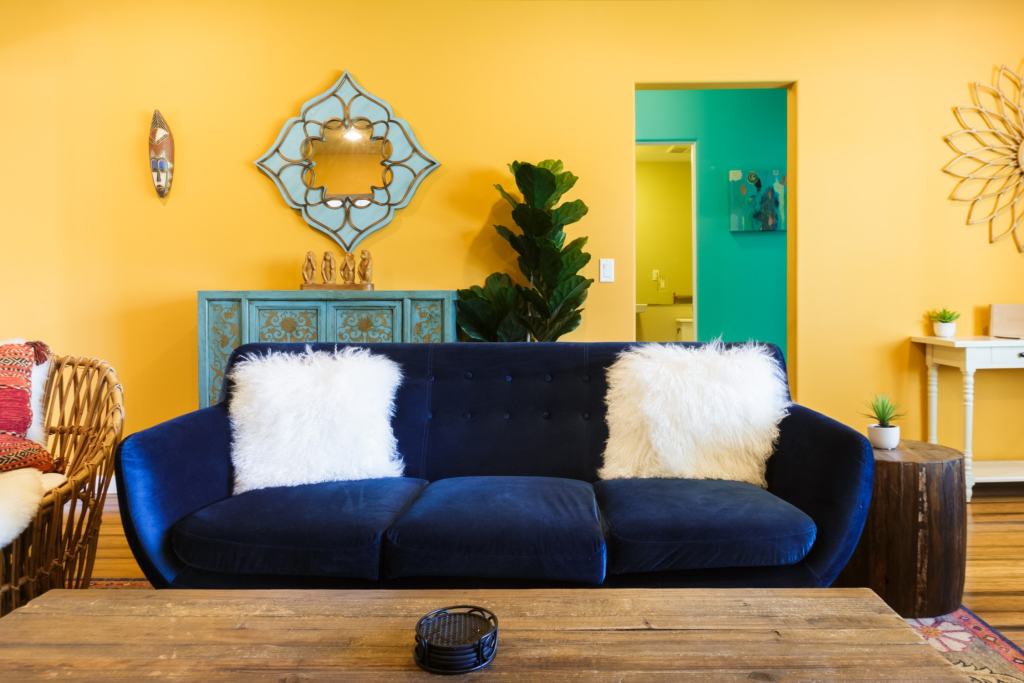 4,500+
Airbnb hosts painted walls or hung new art before putting their homes on Plus

900+
times words like 'fresh,' 'vibrant,' and 'bright' have been used in listing descriptions for Airbnb Plus Homes
The Airbnb Press Room is aimed at journalists. All Homes and Experiences referenced on the Airbnb Press Room are intended purely to inspire and illustrate. Airbnb does not recommend or endorse specific Home or Experience listings on the Airbnb platform.