Safe, family-friendly vacations are top priority for Filipinos in 2021: Airbnb travel survey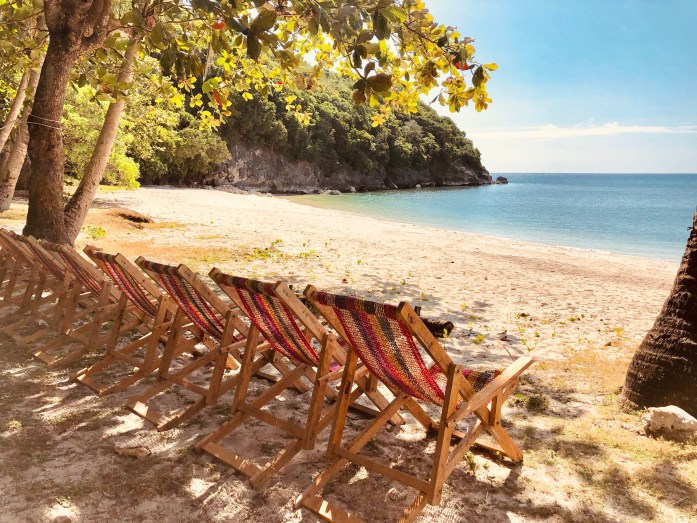 Latest data by Airbnb and YouGov shows Filipinos look forward to traveling with immediate and extended family to off-the-beaten-path nature destinations
Manila, Philippines, 2 March 2021 – Family vacations are the primary reason to travel this year for 6 out of 10 Filipinos, according to Airbnb's Philippines Travel Trends Survey 2021* with international data analytics firm YouGov. Enjoying free time to unwind and relax, as well as visiting close relatives and friends are also key motivators to get Filipinos back on the road.
The survey explores the travel preferences and behaviors of Filipinos this 2021 amidst the ongoing COVID-19 pandemic. Travel with immediate and extended family emerged as the #1 reason for domestic travel amongst Filipinos, with 88% of all respondents saying they felt more connected with their families during the pandemic.
Notably, health and safety protocols (64%) and affordability (61%) are top considerations when choosing travel accommodation. Over half of all respondents (53%) also expressed preference for traveling to less crowded, off-the-beaten-path destinations, away from mass tourist hotspots.
Road trips are also expected to gain traction as the top choice for Filipinos' first trip post-pandemic, as respondents indicated that they wanted to travel close to nature and to places outside their communities well within driving distance. In fact, beachside destinations topped Filipinos' bucket lists in 2021, with Boracay emerging as respondents' top go-to destination. This is followed closely by Palawan, Baguio, Siargao and Tagaytay.
"The COVID-19 pandemic and subsequent lockdowns across the country have further strengthened the close ties of the pamilyang Pilipino. After months apart, Filipinos are keen to travel to spend meaningful quality time with their loved ones, including their immediate and extended families and close friends. Travellers are also looking at slower, more mindful travel amidst nature. We believe that travel is resilient and will bounce back with time, and we anticipate that unique and family-friendly travel will serve as the impetus for domestic tourism recovery," shares Amanpreet Bajaj, General Manager for Southeast Asia, India, Hong Kong and Taiwan at Airbnb.
Supporting the Philippine government's efforts to revive local tourism, Airbnb is committed to driving sustainable long-term growth for its Stays and Experiences to support its local Host and guests community. Last year, research from Oxford Economics found that Airbnb was a valuable pillar of the tourism industry in 2019, contributing to US$1 billion in economic impact and supporting over 160,000 jobs in the Philippines alone. Airbnb intends to work closely with key policymakers and industry stakeholders on a sustainable way forward for Airbnb listings to be accredited, in line with the government's regulations for leisure travel.
In April 2020, Airbnb expanded its global Frontline Stays initiative to provide housing to COVID-19 responders, partnering with the Philippine Disaster Resilience Foundation (PDRF). Filipino Hosts signed up to provide homes that follow cleanliness protocols based on recommendations from medical experts. All Hosts who opened their homes for free received a cleaning subsidy. Unilever, a PDRF partner company also donated disinfectant kits to Hosts who sign up for the Frontline stays program.
The company also introduced its global Enhanced Cleaning initiative for Airbnb Hosts – the first overarching standardized protocol for cleaning and sanitization in the home sharing industry. Endorsed by the US Centers for Disease Control and Prevention and former US Surgeon General Dr. Vivek Murthy, the protocol comprises comprehensive guidelines for cleaning and sanitization for homes and materials to support cleaner travel around the world.
*Note: Airbnb and YouGov surveyed a total of 1067 Filipinos between 4-8 February 2021.